Blueberry Almond Milk Smoothie | Photo Credit: Prabalika M Bora
Say fusion food and we have all kinds of it in India. Any dessert is turned into a cake. Need a tweak to any dish? Introduce it in India. Recently, I attended a fusion food showcase at ITC Kohinoor, where I tasted a fusion of flavors that would linger.
The taste of each dish proves that magic happens when fusion with flavors and ingredients is done right. The event 'A Taste of America in the City of Pearls – US Department of Agriculture and US Consulate General Hyderabad' was a showcase to promote American ingredients in Hyderabadi cuisine.
Taste of America is a flagship campaign that showcases premium, American-grown food and beverages to Indian consumers. With its diverse set of cultures and cuisines, India is at the center of the 'fusion food' global trend. Indian chefs are meeting the demand of customers by expanding their offerings with fusion barbecue dishes. Sweet and other delicious food.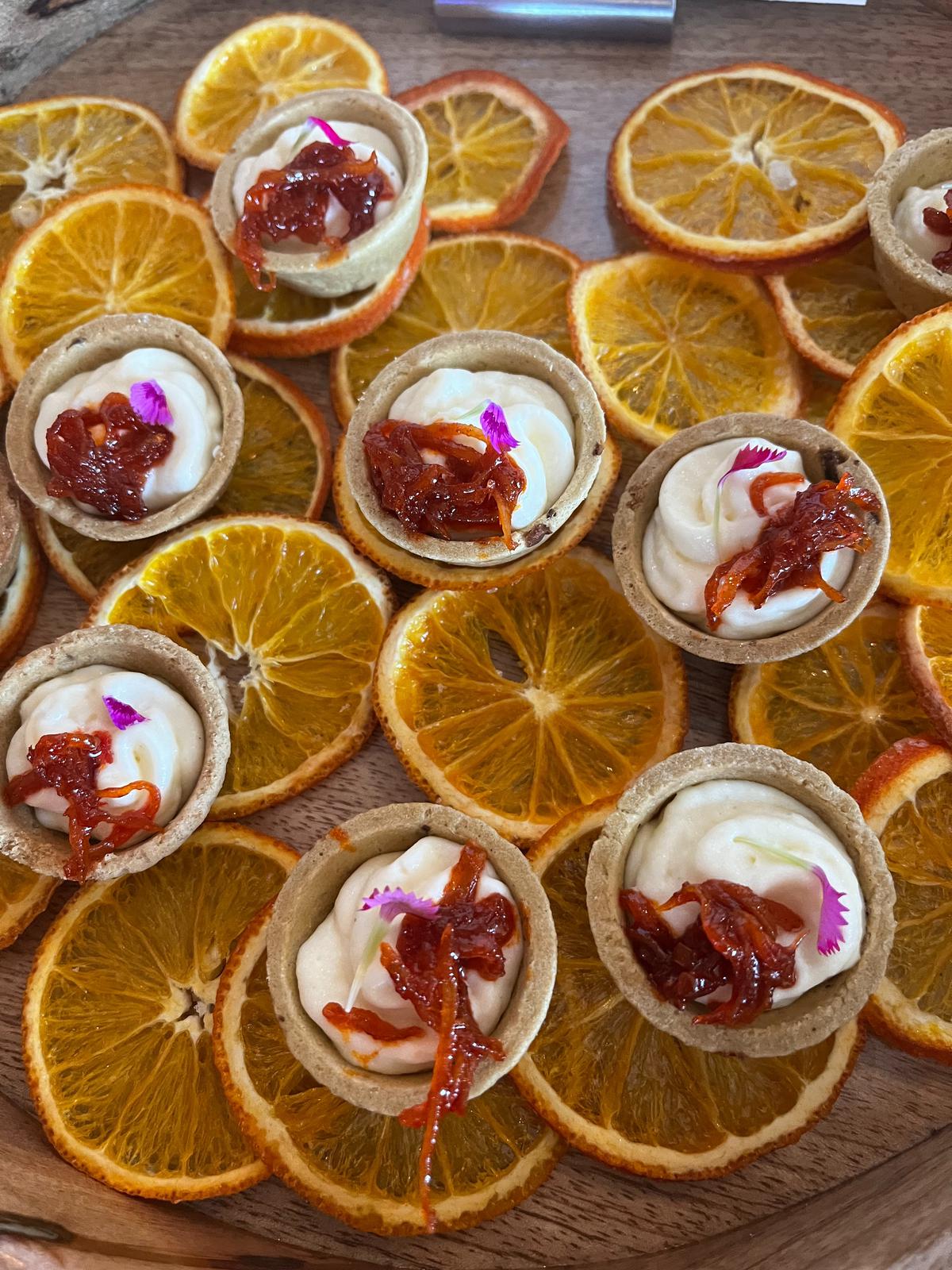 California Pistachio Tarts with Alum Chutney Jam | Photo Credit: Prabalika M Bora
ITC Kohinoor Executive Chef Shivneet Pohoja blends traditional Hyderabadi cuisine with American flavours. "Hyderabadi flavors had to be combined with American-grown ingredients to get a win-win solution for both. I loved working with California Walnut to make this Chepala Vepudu en Kraute (Fish fry in puff pastry sheet with nuts and orange). So is California Pistachio Tart with Alum Chutney Jam. We used Goat Cheese and Candied Alum Chutney Juliennes. Every dish turned out better than we expected. The quality American nuts we used further enhanced the flavor of each dish we made.
Guacamole California Walnut Toast served with mango and fried chicken and California Pistachio Terrine were also well received.