The cafe is located in a bungalow which is more than 60 years old. photo credit: special arrangement
The sweet smell of freshly baked cookies greets us as we enter this 1960s Art Deco bungalow. With sleek curved edges and sleek pillars of style, it's now a French garden with a new coat of bright yellow paint and white wrought iron seating. Amour aspires to join the first French cafe in Dindigul. Located on a busy road near the main bus stand, the cafe is a year old, and belongs to the popular biryani chain Ponram Group.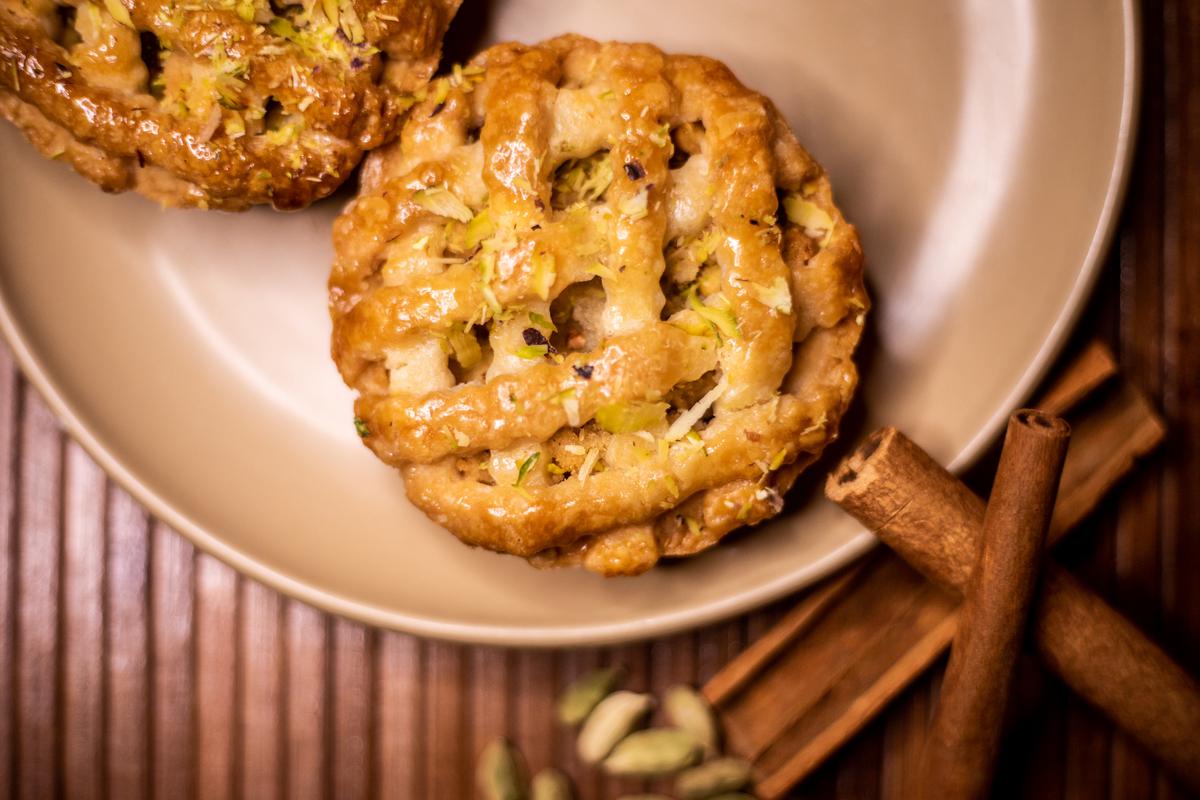 apple pie | photo credit: special arrangement
While the cafe's menu includes sandwiches, wraps, salads, pasta and pastries, it also offers Indian flavor to attract a customer base that prefers biryani and spicy meat curries. think chicken kothu curry (Minced Meat) Pizza and Chicken Tandoori Roll. On a Sunday afternoon, we see dhoti-clad men enjoying leisurely coffee with the college crowd who are there for fries and ice cream. "This is what we want to offer: contemporary food in a traditional setting that will appeal to people of all ages," says 24-year-old S Mani Ram, whose family owns the cafe.
The focus, he says, is to offer something new to the city, where there aren't many places to sit for a long chat over a cuppa. Amour's seating is spread over four rooms in the ground floor of the building, plus some outside and in the outdoor French Garden, best for evenings. "We intentionally retained the old charm of the building," explains Mani, pointing out the old mosaic floors, wooden windows, and beams.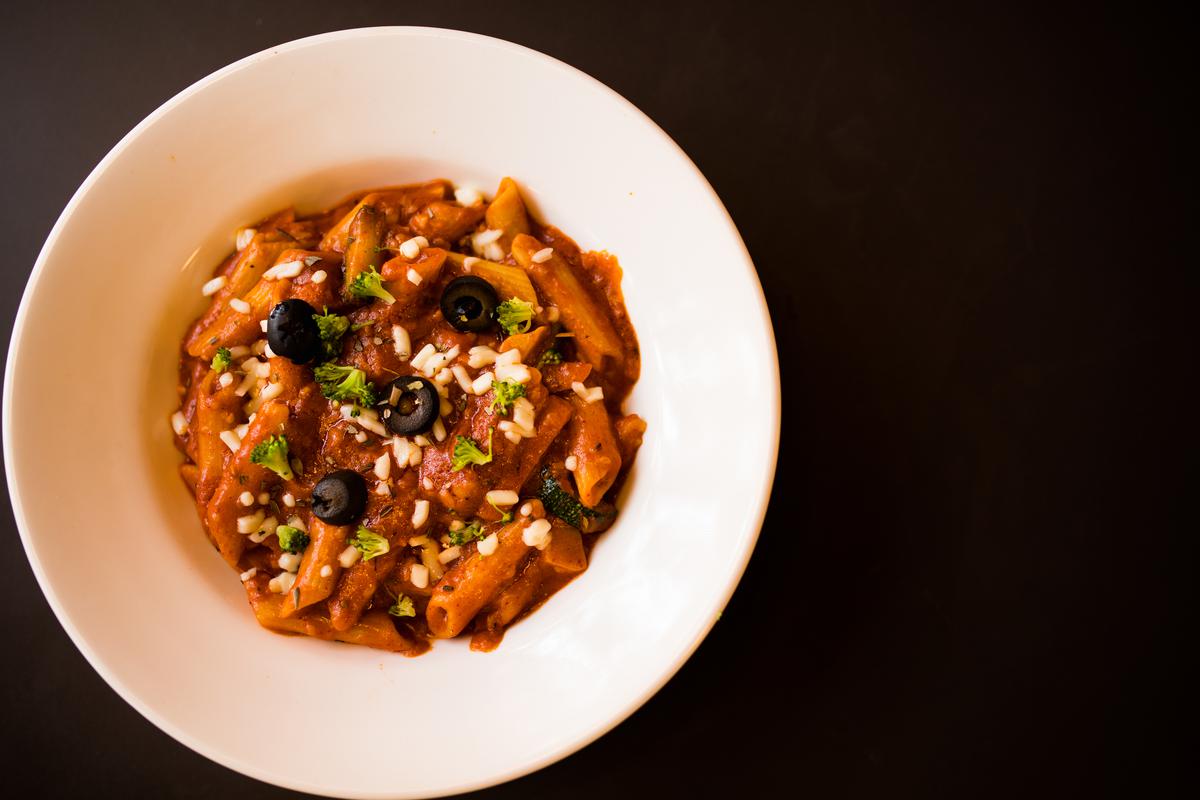 red pasta | photo credit: special arrangement
In Amour, many of the ingredients come from the surrounding towns. The rose tres leche, for example, is topped with chunks of dried rose petals from nearby Nilakottai. The cake is moist, with mild notes of rose flavor that is not overpowering. One of their best sellers, the tender coconut mousse, is a mildly-sweet gelatinous concoction made with translucent flesh from coconuts from Ayyampalayam in the district.
We also try the Mango Tart, whose crispy crust comes with a scoop of the local mango variety from Natham. The crust isn't too sweet, similar to their mini walnut pies. It's an attempt; The gooey filling, scented with cinnamon and punctuated by crunchy walnut crumb, is housed in a perfectly done, crunchy crust.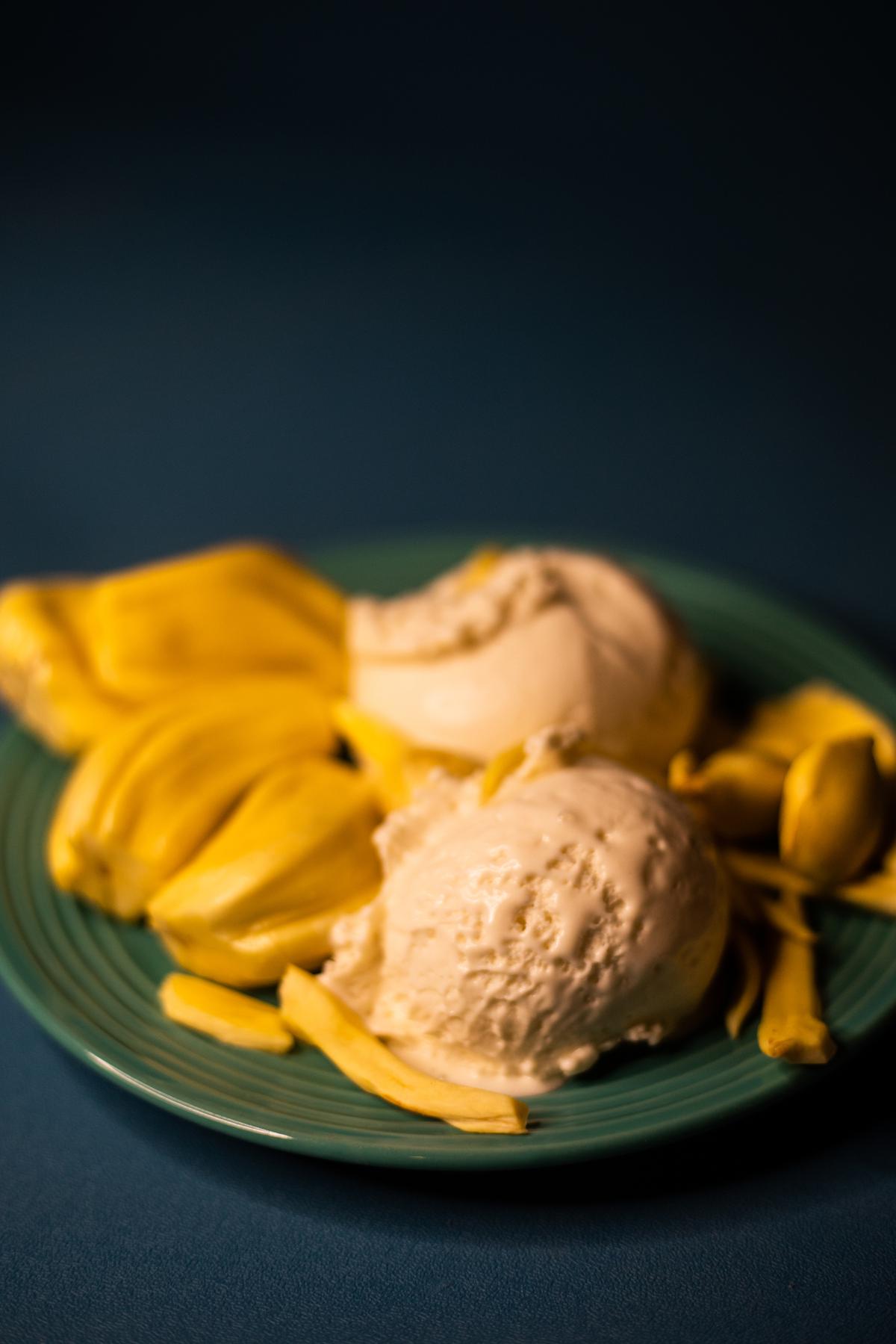 jackfruit ice cream | photo credit: special arrangement
Amour also serves ice cream from the brand's Ice Squares line, which includes flavors such as jackfruit and mountain banana, made from fruits sourced from the nearby Sirumalai Hills. There are also some offbeat flavors like chili, garlic and ginger, which work to some degree. Our vote goes for the palm jaggery flavored Karupatti ice cream. They also have Panakarakandu (Palm Crystal) ice cream, which is our next favourite; Do try their Mango Ice Cream too.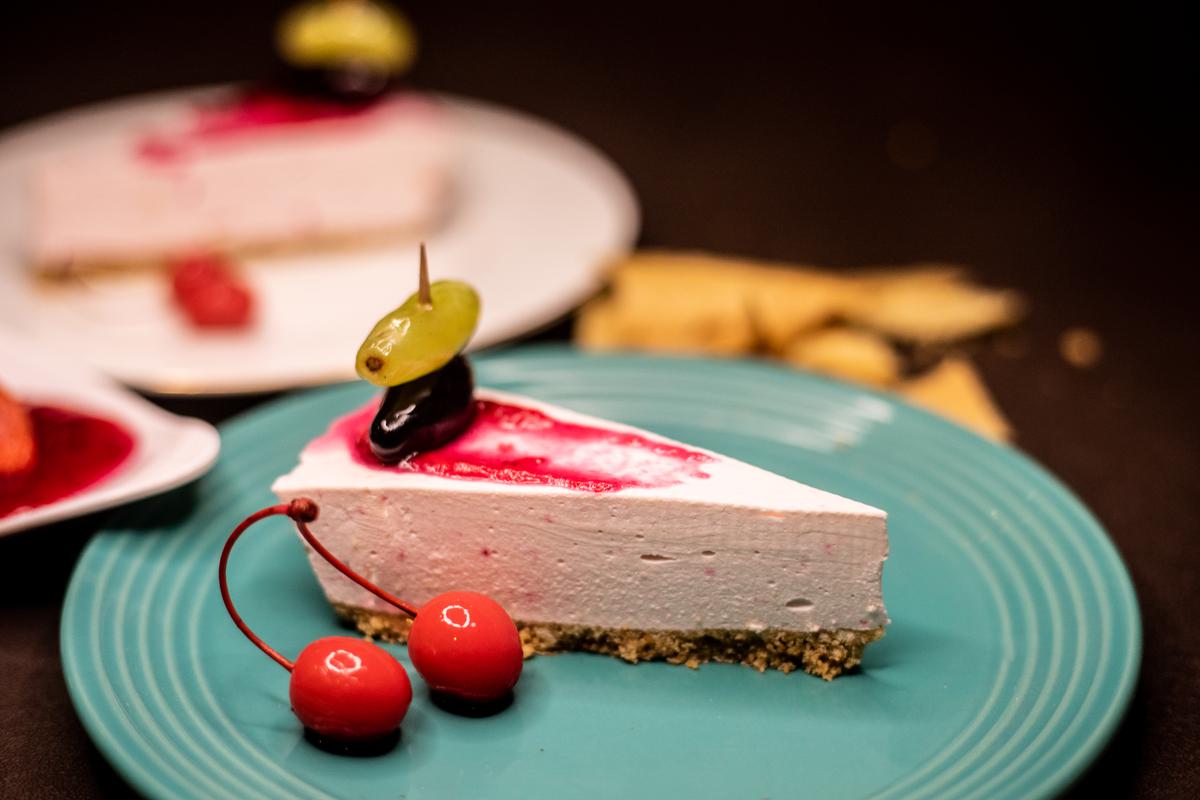 strawberry cheese cake | photo credit: special arrangement
Amour, Mani's uncle, is a Covid child, according to R Nagendran. "We had a lot of time to brainstorm and come up with something that would take us to the next stage," says the 36-year-old. Works. They say that the people of Dindigul are getting ready for new fun in the city. There's good food and ice cream, and a decade-old bungalow that's in no hurry to call it a day.
Amour Cafe & Bakes is located at AMC Road, Dindigul. The cost of a meal for two is ₹200. For details, call 9486981222.