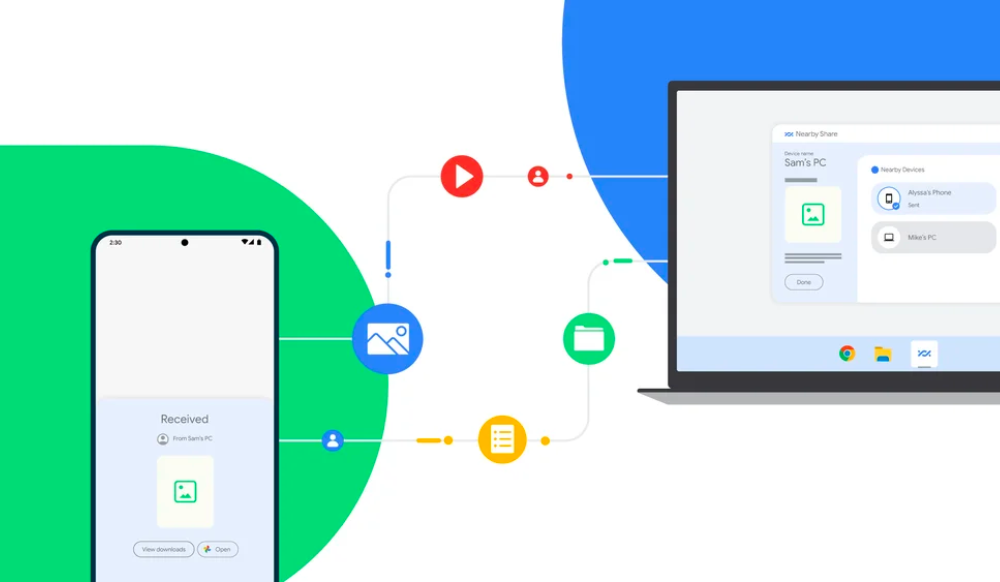 Announced back at CES 2022, Google has now finally introduced Android's Nearby Share to Windows. The app comes as a beta and enables file transfer between Android devices and Windows PCs.
The Nearby Share for Windows is in beta and can be downloaded from android.com. The app supports Windows 10 and newer versions. However, there is no support for ARM devices as of now. Both Bluetooth and Wi-Fi need to be enabled on the PC, and the two devices should be within 5-metre proximity.
"Whether it's sharing a photo, link or document, there are many ways Nearby Share can help you throughout your day," reads the blog post.
Upon downloading the app, you will receive a prompt to sign in to your Google Account via your PC's browser. Although it is possible to use the application without logging in, using the same account on both your PC and Android phone is recommended if you decide to log in. Once signed in, you can select the avatar for your PC to other devices and change the visibility.
Similar to the Android version of Nearby Share, you can opt to make your PC visible to everyone, only your contacts, your own devices, or nobody at all.
Once the Nearby Share application is set up, you will be directed to a window where you can either drop files to send to other devices or receive files from them. When you receive a file, you can choose to open or dismiss it.
Google says, "all Nearby Share transfers are protected by E2E encryption."
The Nearby Share beta is currently rolling out to users in the US and a few other regions. Further, file sharing is only enabled between Android smartphones, tablets, and Windows PCs. Google says that it plans to expand support to other Google ecosystem devices soon.