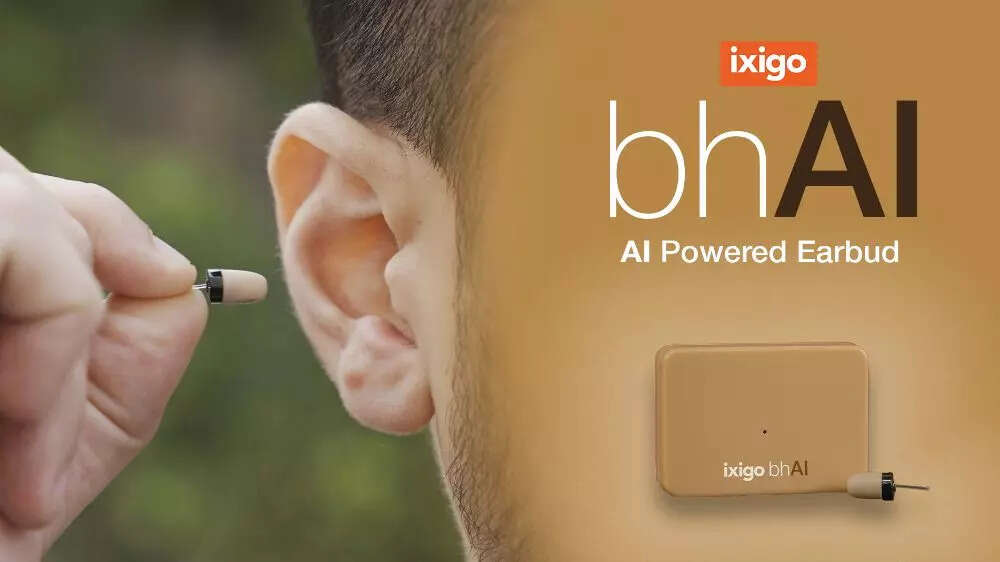 Ixigo has forayed into the wearables segment with its latest product -). The travel app has launched its new AI-powered headset named bhAI. The company claims that this 'first-of-its-kind' AI-powered Bluetooth headset is designed to assist travellers -). Ixigo has also mentioned that this headset deep learning that helps give travellers contextual responses to environmental prompts. The company promises that this device will offer travellers real-time advice on how to haggle like a local -). It will also offer bargaining tips and fare estimates to save money on auto and cab fares, station food quality and other useful local information, the company adds. Ixigo has also shared a YouTube video to explain how this new headset will work.
But before you get carried away -Happy Fool's Day -)
This is a April Fool's prank from the travel company shared a day earlier and the one they have been flooding social media accounts days ahead with.
ixigo bhAI: The power of AI in your ear