A Paan Shop and a tour and ticket counter in Mackay's Gardens | Photo Credit: Akhila Easwaran
On a cloudy morning, a teenager wearing a Che Guevara T-shirt walks past a mural of Mother Mary that reads mother mary (Mother Mary is our mother) is inscribed in Bengali. Currency notes of Bangladeshi taka and US dollar stock frame on forex billboard. Fish sold and harvested is called ' Bengali (Bengali) cut'. This is not Kolkata. This is Mackay's Garden, Greams Road – a part of Chennai where Kolkata's absence is its presence.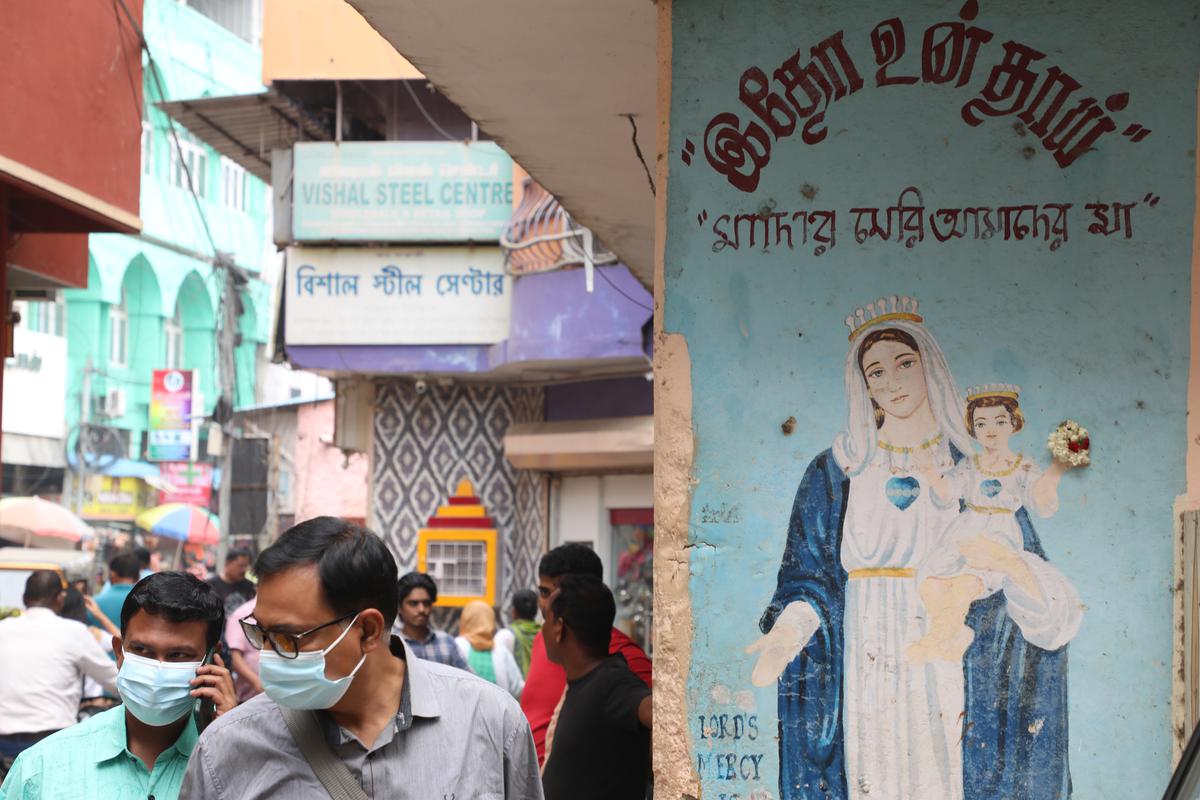 A wall mural of Mother Mary reads mother mary (Mother Mary is our mother) is inscribed in Bengali. , Photo Credit: Akhila Easwaran
Known locally as Mini Bengal, Mackay's Garden is dotted with Bengali food messes, Bengali-speaking vegetable vendors, bustling travel and ticket counters, pharmacies, fruit shops and hot tea or tea stalls. Cha Seller. Most of the hoardings are written in English with qualifying lines in Bengali.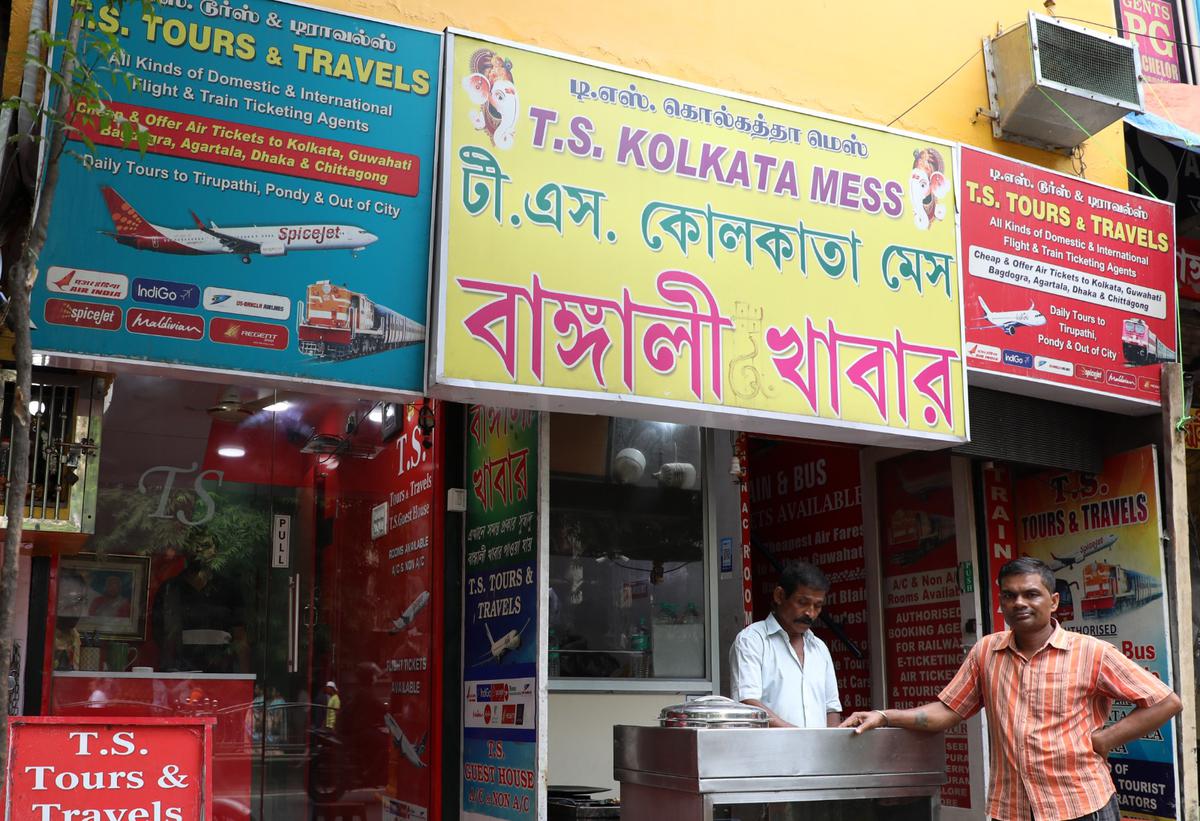 Bengali food messes and travel and ticket counters flood the area. , Photo Credit: Akhila Easwaran
Fisherman Rogers opens up shop at 7am. His cart is loaded with rui fish, katla or carp fish and 'neel kaan wala chingri' or blue-coloured prawn, which is highly coveted among the fish-loving community. Rogers speaks Hindi fluently and is able to understand Bengali. He says that most of his customers order their fish to be fish cut bengali style Belly or 'belly' where the bones of the fish are minimal, cut into roughly rectangular pieces. The gall, fat sac and internal organs of the fish are separated, the eggs are taken out and the head and tail of the fish are cut off. After this the remaining fish is cut into triangular pieces.
sights and sounds
wearing a Batik print kurta, his Lungi Tied firmly at the waist, Ritam Sutradhar says, "I have been living in Chennai for the last five days. I am here with my mother for her eye treatment. I come to Mackay's in the morning to buy fresh fish and groceries," he says.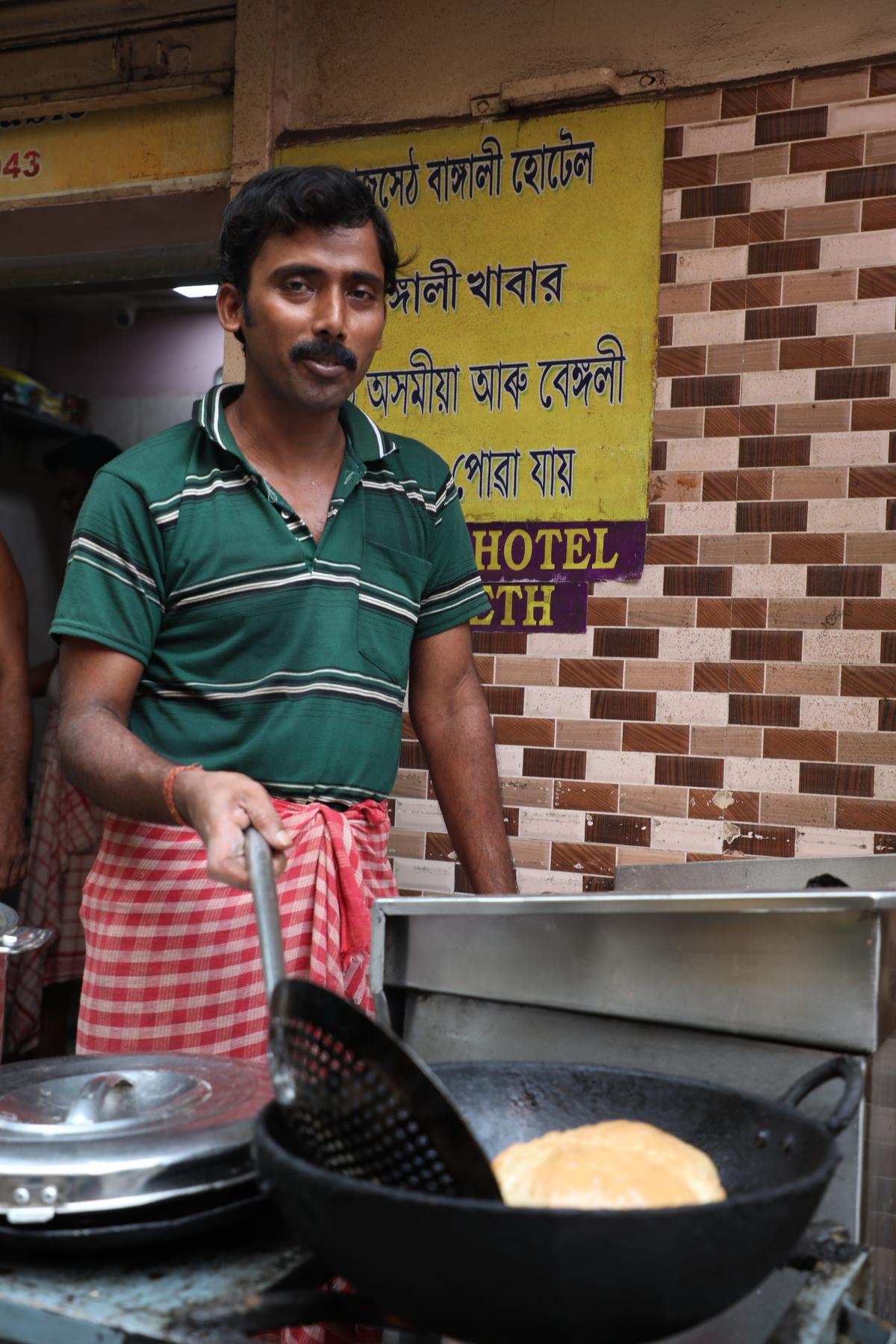 Breakfast is being prepared in the huge mess. , Photo Credit: Akhila Easwaran
Throughout the year, the guest houses are occupied by Bengali clientele – each zany in its own right. Rimpa Saha, a resident of the suburbs of West Bengal, is in Chennai for the treatment of her mother-in-law's knee. She says, "My mother-in-law likes to stay in a special room in her favorite guest house which was booked this time. She insists on coming to Chennai for her treatment as the doctor takes personal interest. In fact, I believe she can't digest the doctor's diagnosis without drinking the hospital coffee! Rimpa jokes.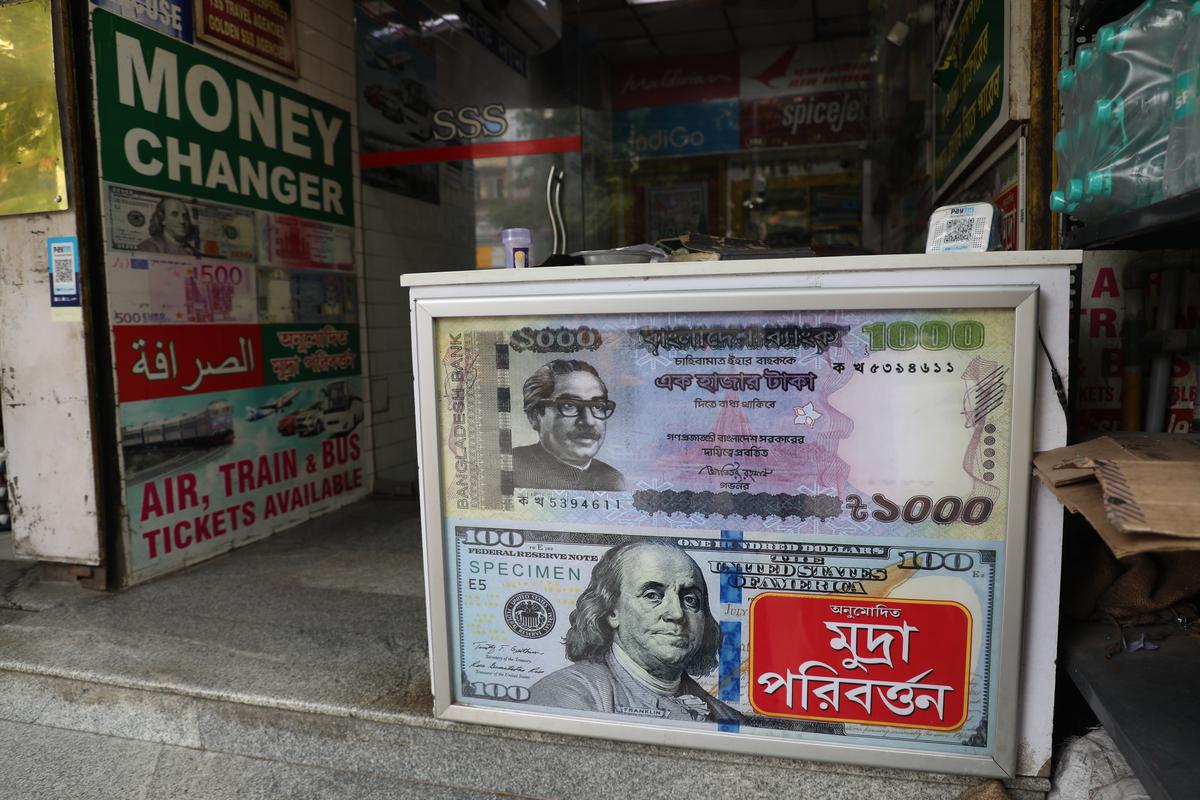 Bangladeshi taka and US dollar share frame. , Photo Credit: Akhila Easwaran
Monisha Sen runs a grocery shop in the area. Her husband runs a mess in the area. She says that most of her clients are temporary customers who come from Bengal, Assam, Bihar, North East and Bangladesh.
"Since Bengalis do not like the rice available in ration shops here, I get the grain from Haryana and Punjab. My husband gets vegetables from West Bengal. Everything else is bought locally," adds Monisha.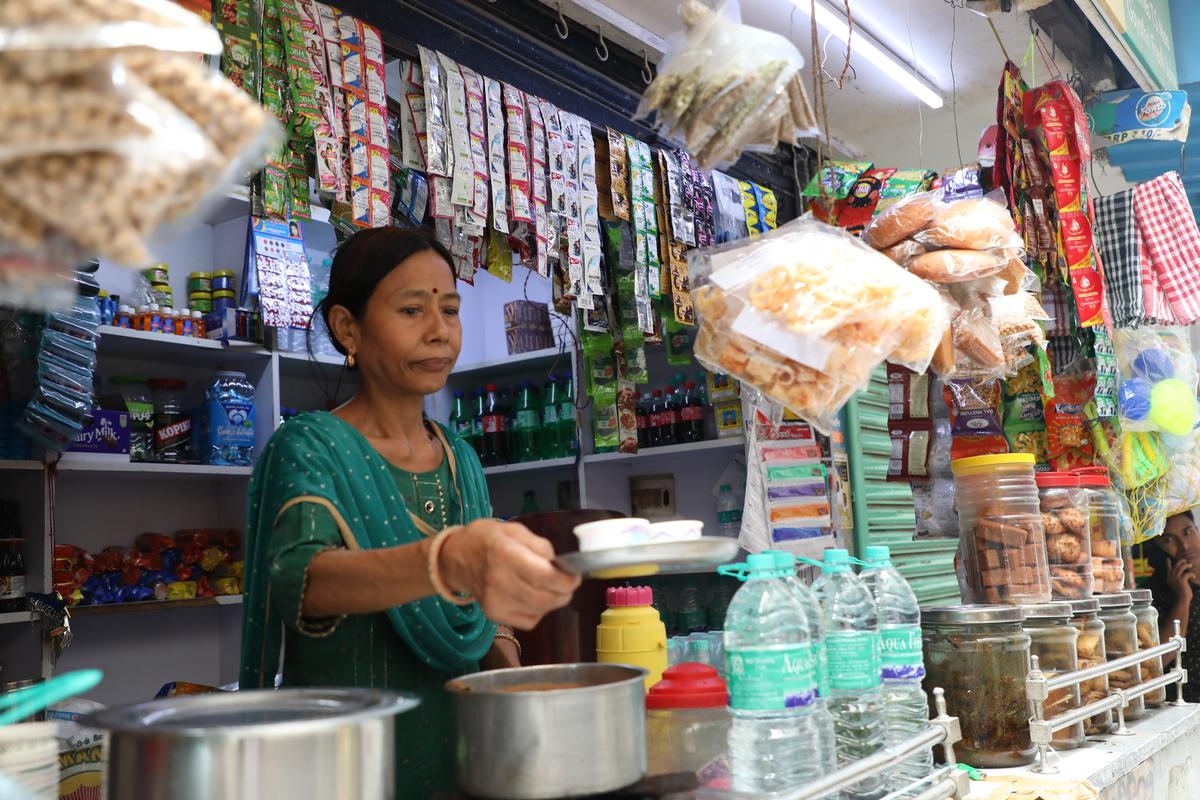 Monisha Sen serving tea at her grocery store | Photo Credit: Akhila Easwaran
Asking Monisha for a cup of tea is Mohd Sinjid. Sinjid, a native of Bangladesh, is on his sixth visit to Chennai. Sitting on the corner, he says, "The fish here is very reasonably priced. I like to buy Cotton And Katla, Big catches are tastier than small catches. At the guest house, I cook food for myself and my uncle – who has come here for bypass.
Sinjid is staying at the Well Stay guest house in Mackay's Gardens, which provides residents with cooking facilities. "There is a warmth among doctors and locals in Chennai that keeps me coming back to the city," says the fish trader.
The blind alleys and by-lanes of Mackay's Garden are constantly buzzing with sounds – it could be the old couple living on the ground floor of Zareen Manzil quarreling, a child wearing big pants playing 'kumir danga' (crocodile and the bank), or busy samar babu smokes beedi To inspire the call of nature. Through every alleyway, the distant city returns to itself.