More than two decades ago, when she was a hotel management trainee at the Taj Culinary School, Amninder Sandhu called her father to complain about the long working hours. "My father only had one thing to say — Ya toh naukri karo, ya nakhre karo. Dono cheezein ek saath nahi chalti (Either work, or complain; the two things don't go together)," she chuckles.
It is because of this kind of "dangerous training", as she calls it, and her sincere love for cooking, that Amninder has managed to weather the many storms in her professional life. She had worked as the executive chef for two-and-a-half years in the famed Indian restaurant Arth in Bandra, the city's first gas-free kitchen at the time, but it shut down in 2020. "I had serious PTSD after Arth shut down for reasons beyond my control. It was heartbreaking for me," says Amninder. Then her delivery kitchen Iktara, which launched in 2021, ended up closing down as well.
Amninder has cooked for some of the country's top chefs, including the late Floyd Cardoz who could not get enough of her deomali – pork cooked in bamboo with rice wrapped in turmeric leaves.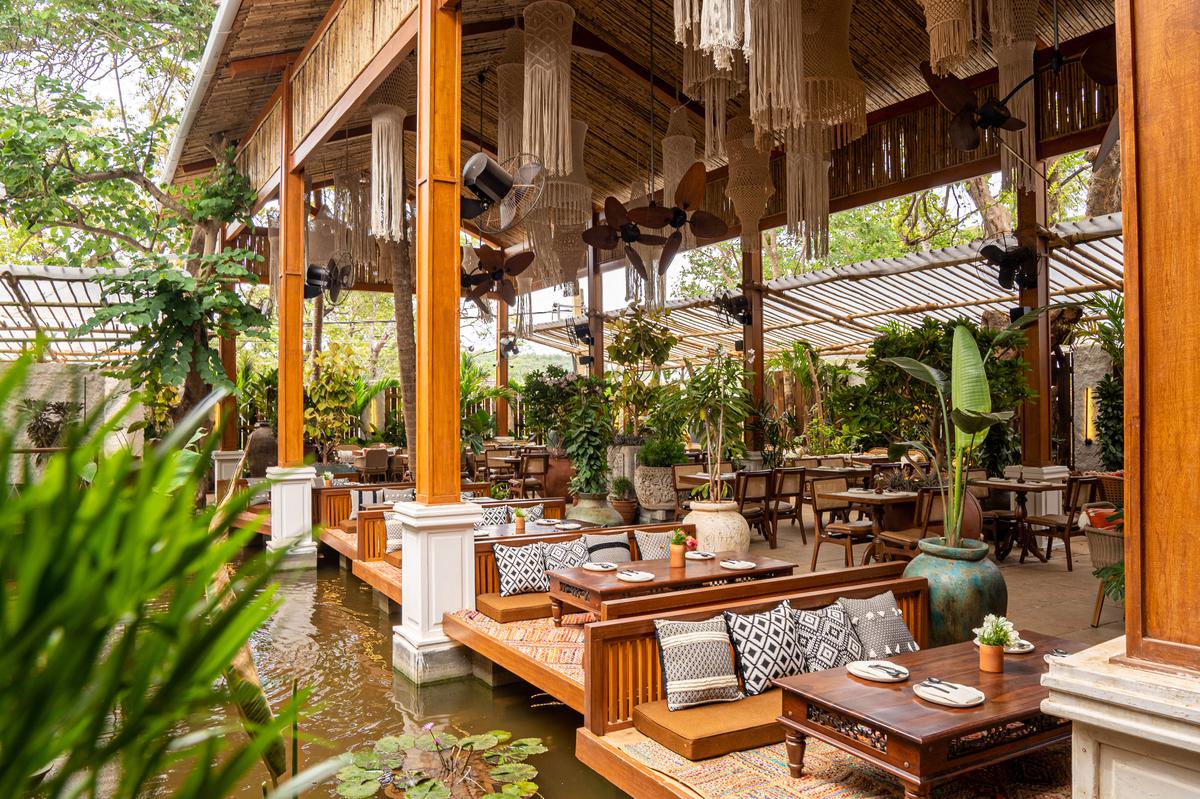 So it was with a sense of déjà vu that Amninder recently opened the doors to her latest venture, Bawri, in Goa's trendy Assagao, along with founder Sahil Sambhi. The regional Indian restaurant pays homage to age-old recipes using long-lost techniques to extract bold, complex flavours from locally-sourced ingredients.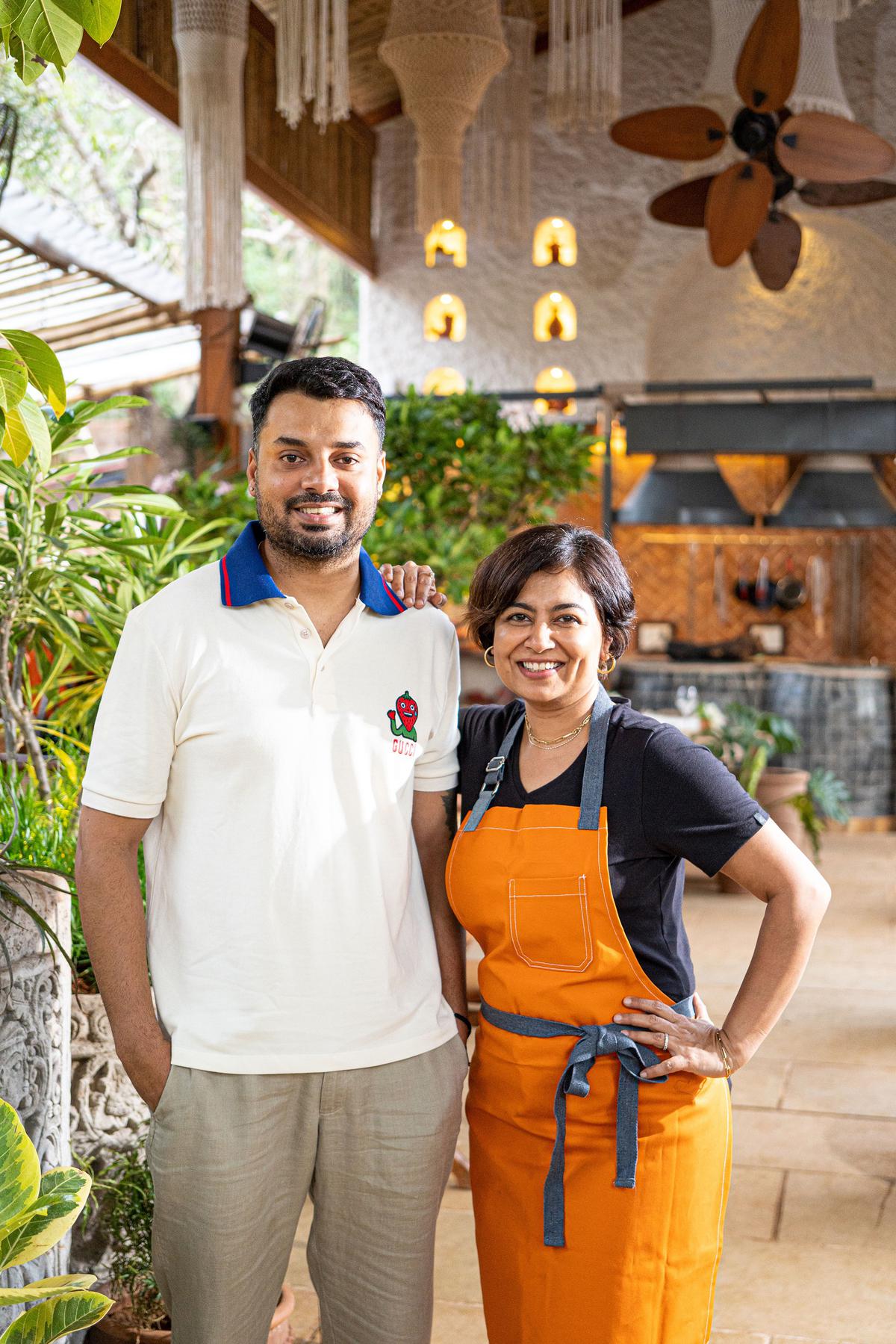 It goes far beyond what she ever did at her previous restaurant. For one, Amninder has evolved as a chef in the years that Arth downed its shutters. Bawri's menu has recipes from her childhood as well those that have been passed down to her by friends and family. Gutti Aloo, a she serves at Bawri, has its roots in her childhood. "Growing up in the Northeast, we used to eat sukhi gutti aloo sabji with dal chawal. Here, I wanted to do something more with it and so, I cook it with an almond gravy and serve it with a dahi ki khamiri roti which is a recipe from the streets of Old Delhi," she says.
However, procuring ingredients and manpower has proved to be a bit of a challenge in Goa, not to mention the flies that gather during the rains. "I am constantly learning every day and whatever I learn, I put that in the menu. It started when I discovered that I am pre-diabetic. I cut out seed oil from my diet and it helped. So, I created a restaurant which is seed-oil free. The idea is to use good produce, clean ingredients, be as organic as possible. I wanted to create a space where you don't get that heavy, lethargic feeling after eating the food," she says.
At Bawri, the backbone of her cooking is using pure ghee made with milk from grass-fed cows, cold-pressed coconut and olive oil, antibiotic-free poultry, greens and spices from their origins. Simi Batra, who supplies northeastern artisanal ingredients, brings her gutti aloo, whereas Divya Madaiah from Coorg supplies green cardamom, black pepper and kachampuli (souring agent) to them. The free-range chicken comes from a local vendor and grass fed cow's ghee and cold pressed coconut oil from Organic India. Some of their ingredients such as Manipuri black rice, Kaaji lemon, fermented bamboo shoots, Mejenga guti, king chillies and teas are sourced from the Northeast. "We get our filter coffee from Coorg and Rajgira atta and Khapli atta from Pune. We use heavy-bottomed copper utensils and sil battas. Slow cooking has always been my vibe," she states.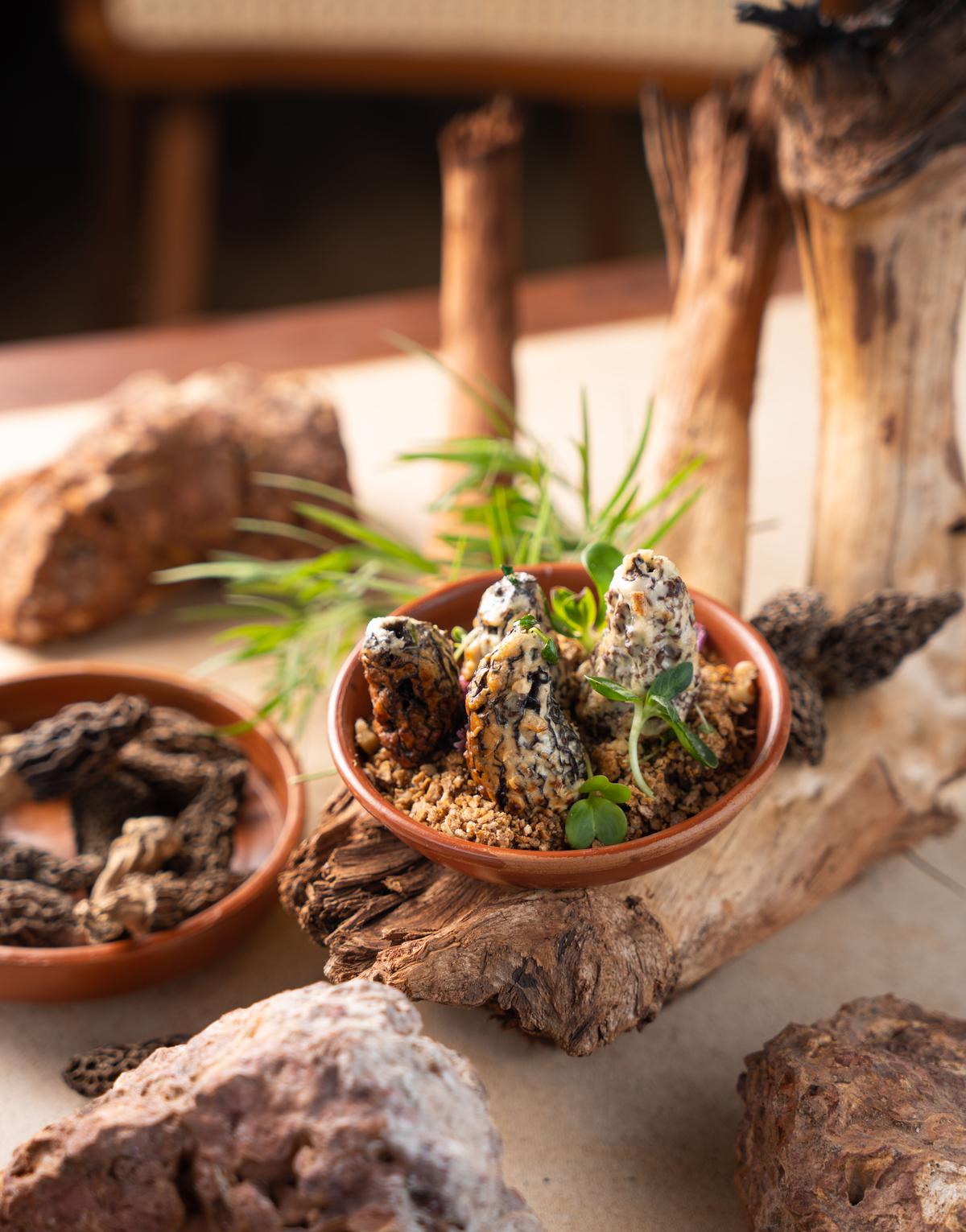 In the spacious, open-air canopied space, the kitchen offers a dramatic view of chefs in action, using tandoors, Josper grill, open-fire hearth and sigri to reinforce Bawri's cooking philosophy. Tropical greenery surrounds the regular as well as low-level seating in the restaurant that can seat 120 people. The raw, rustic charm of a coastal village is accentuated with pottery and bamboo and a serene pond sits between Bawri and the Vietnamese restaurant VietNom (also owned by Sambhi) which is on the same premises. Both, we learn, are expected to open doors in Mumbai followed by Delhi in 2024.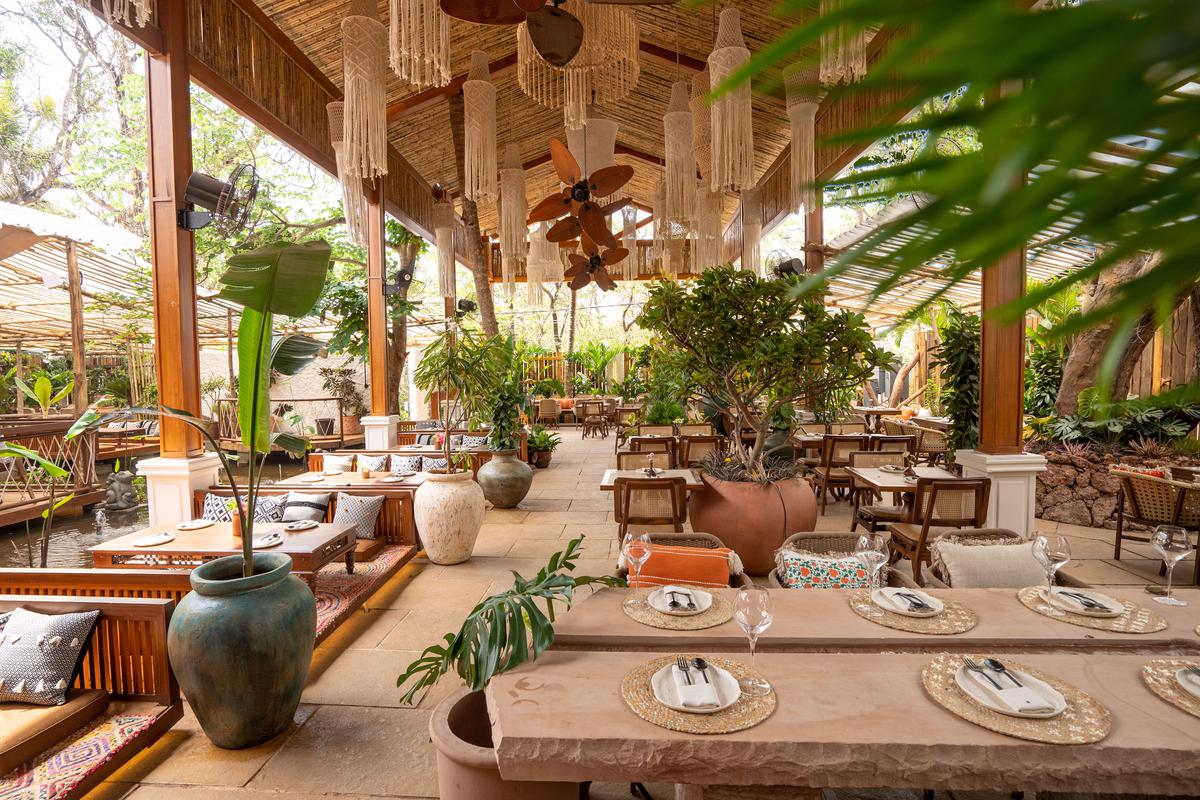 Amninder regales us with little nuggets of information as the food comes out on the table. The melt-in-the-mouth kakori kebabs are served with a spicy pudina sil batta chutney made by local women. "Our chutney is a simple recipe but we use Maan dhania and because it is ground on the silbatta, the breakdown of ingredients is different from a blender. The temperature of the chutney doesn't rise so it tastes fresher and smells better," she states. Kashmir's prized mushroom gucchi is stuffed with mushroom butter and the chef has tried to recreate how it is found in the wild, serving it on soil made of nachni and walnut. Nachni is finger millet or red millet grown in many parts of India and is high in calcium content. With breadfruits available in abundance in Goa, Amninder has created a pathar ka breadfruit with green garlic and dill. The thecha potatoes made with Coorg green chillies and peanuts are crisp and spicy, and would make for the perfect accompaniment with hot tea on a rainy day.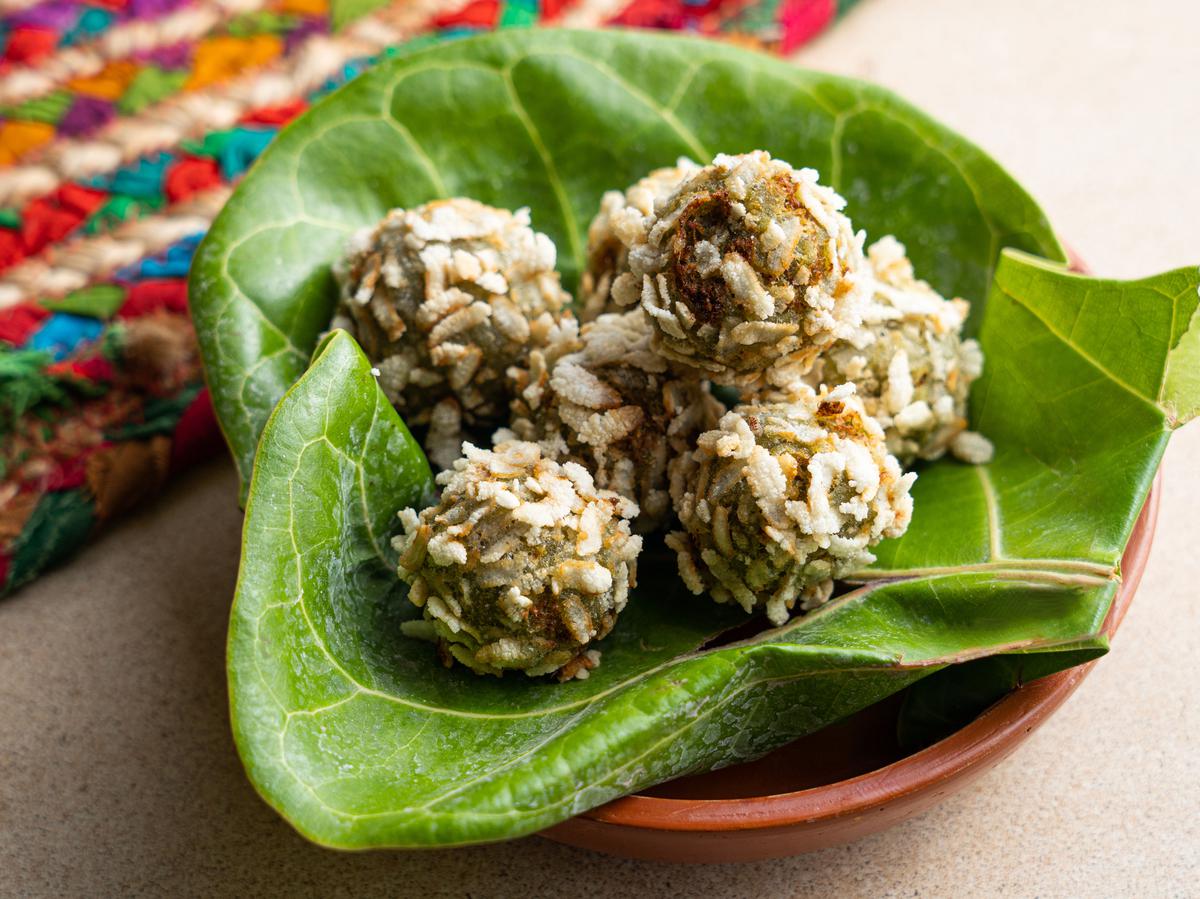 For the mains, Amninder serves us wild mango curry with noolputtu — a dish she learnt from a local chef in Coorg, who served her a meal that she believes she will remember for a long time. Small ripe mangoes in a tangy curry compliment the puffy noolputtus which, unlike idiyappam, have been steamed first and then shaped. The mildly flavoured gutti aloo and the tender and spicy mutton nihari are best enjoyed with dahi ki khamiri roti. From the dessert section, the serradura ice cream sandwich is another nod to Goa while the black and white gajar halwa is her take on a traditional mithai from the streets of Purani Dilli (Old Delhi).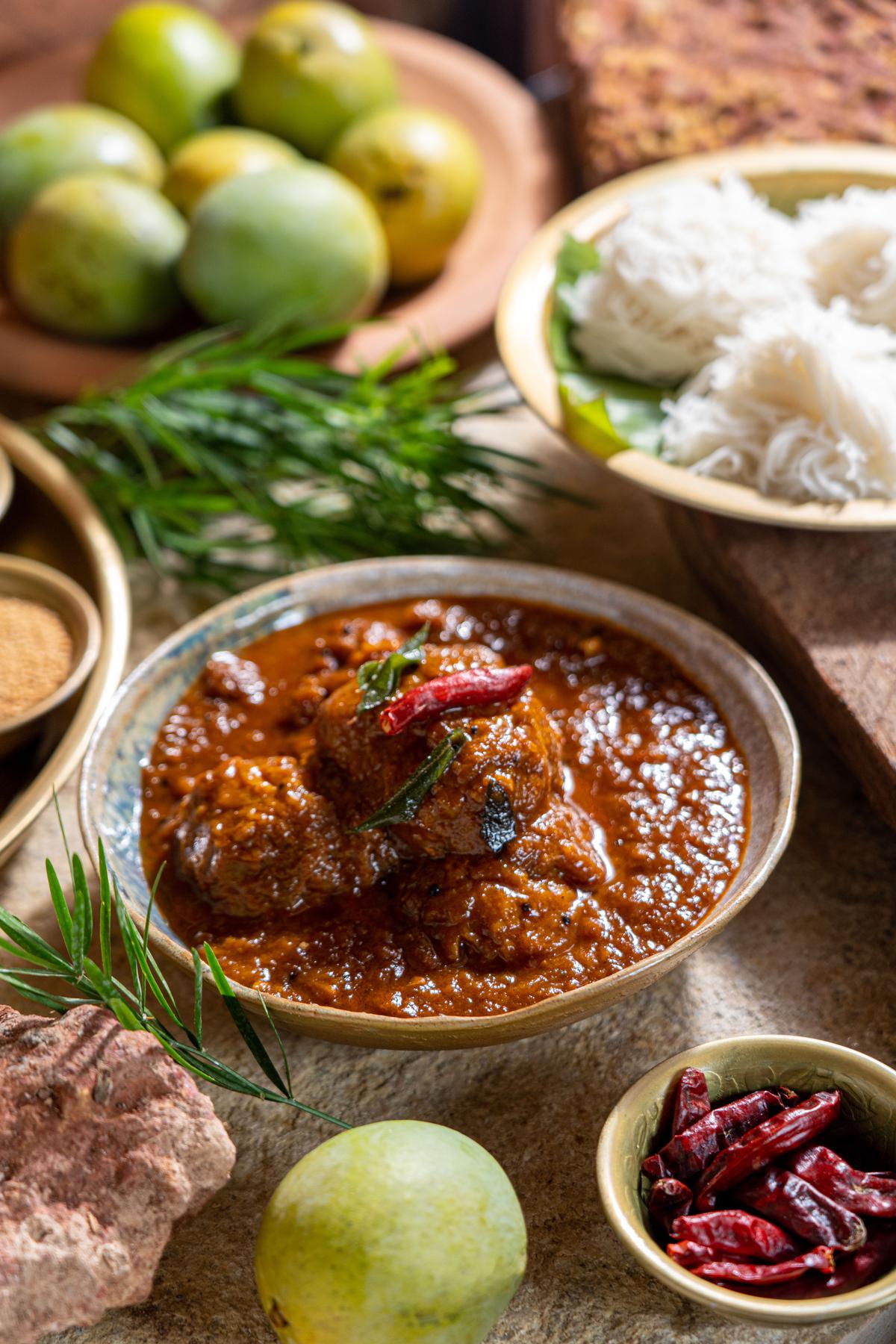 Bawri's drinks menu takes inspiration from the coastal regions of India. Their leni deni cocktail is a light and refreshing drink made from gin, coconut and oxidised kokum port, but it is the smoky, sweet and smooth smocacola that really makes an impression with its combination of Guntur chilli bitters, vanilla and the region's 100-year-old local Artos cola.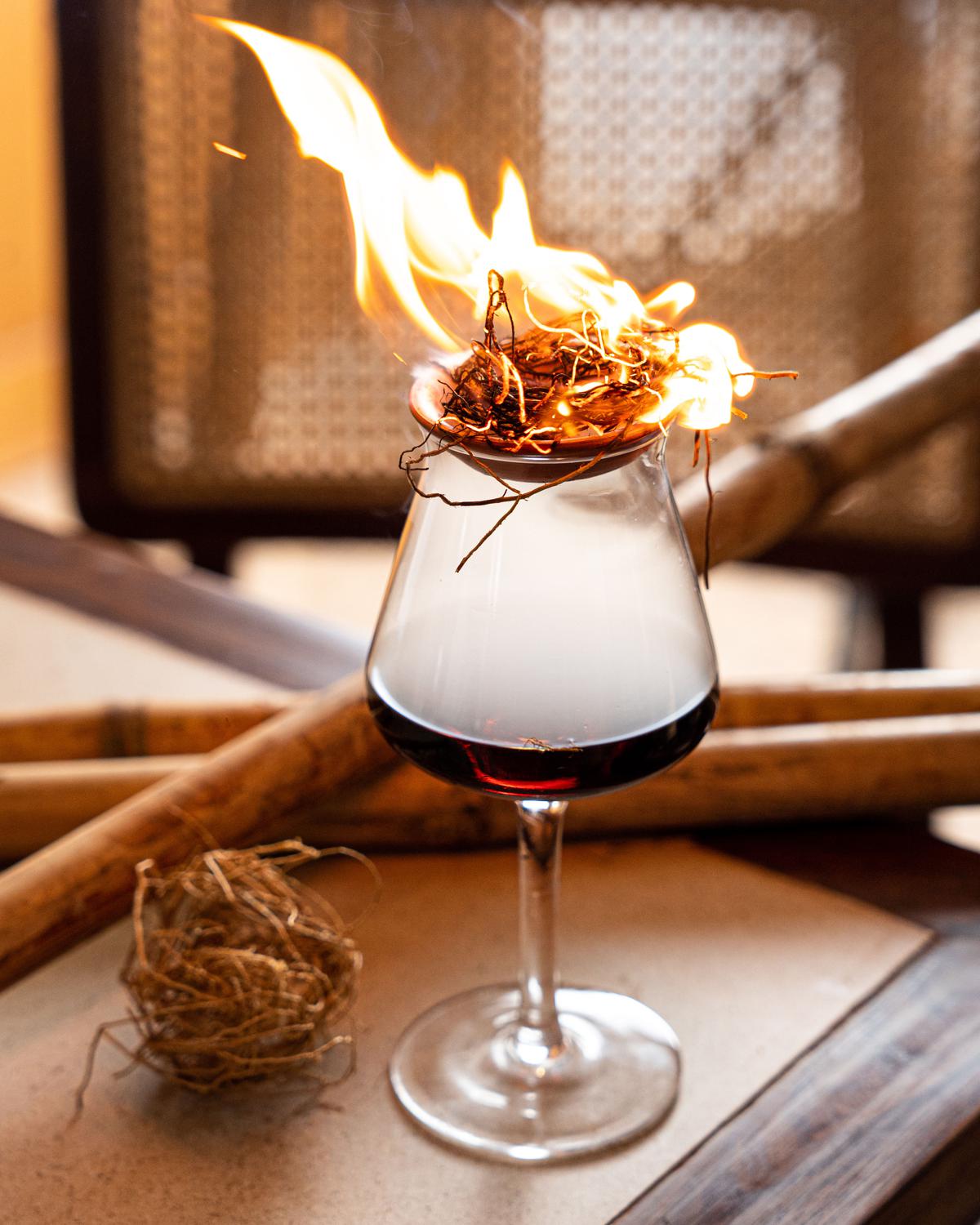 As is evident from Bawri's menu, slow cooking and simple, meaningful food is where Amninder is deriving her pleasure from. The conscious decision of adding more women to her work force — whether at Bawri, her cloud kitchen Ammu, her Pune-based restaurant Nora or her B2B vertical-in-the-making — is another source of satisfaction for her. "I have been through some serious struggles, so I never take my craft lightly and I never take myself seriously. I do what makes sense to me at different points in my life and this is where I see myself now," she signs off.