Chef Damu at the launch of the food festival in Chennai | Photo Credit: Special Arrangement
Tamil food, aroma of local spices and live music set the tone for the launch of Thalaivan Virunthu, a food festival organized by city's popular chef K Damodaran. The 15-day festival, which focuses on age-old recipes and forgotten ingredients, is a mix of seasonal produce and slow-cooked dishes.
This includes dishes like Varmilagai Chicken is prepared by simmering tender pieces of chicken in a rich curry flavored with dried red chillies. According to Damu, the philosophy of 'food is medicine' is at the core of the multi-course buffet. "These dishes are from villages in Tamil Nadu that I travelled; I have also given my touch to all of them," he explains.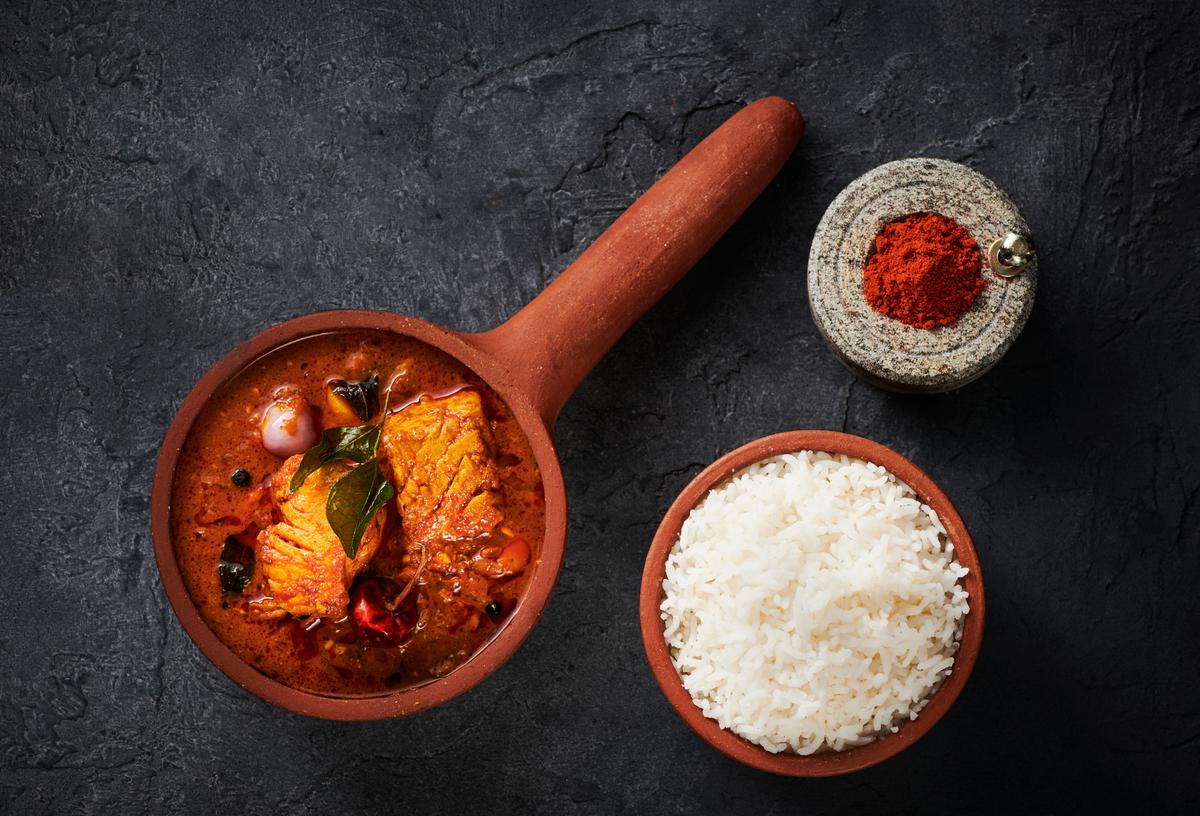 Meen Kozhambu | Photo Credit: Special Arrangement
as are traditional curries Meen KozhambuChicken Chintamani, Athangudi Kari chops, and Mother Engi Paruppu Urundai KozhambuAnd Vethlai Rasam to choose from. lychee is for dessert Eleanor Payasam, Kavuni Arisi Karupatti Sweet, Ragi Simili Urundaiamong others.
Chef Damu's cooking is all about going back to his roots, and he's there to document age-old recipes that have been passed down in families for generations.
Thalaivan Virunthu is on till 9th ​​July. Dinner buffet, from 7.30 p.m. to 11 p.m., is priced at ₹2,300 per person. By GRT Hotels at The Grand Chennai, Sir Thyagaray Road, T Nagar.