For Chef Thitid 'Ton' Tassanakajohn of Michelin-starred Le Du, in Bangkok, taking the mantle of representing Thai cuisine when he travels internationally is a big responsibility; one that he is also very proud of. "Thai cuisine offers a range of angles to explore, from upscale white-tablecloth restaurants to humble noodle shops. My intention is to highlight and embody these aspects of Thai culinary culture, ensuring that every facet is presented in the best possible light," Ton says.
Growing up within a bustling family environment surrounded by siblings, grandparents, and parents, dining out was a rarity for Ton. Home-cooked meals by his grandfather infused the flavours and aromas that became integral to his family's identity. "However, it was my tenure at Eleven Madison Park in New York that genuinely broadened my horizons," says the chef, whose restaurant ranked number one on Asia's 50 Best Restaurants 2023 list.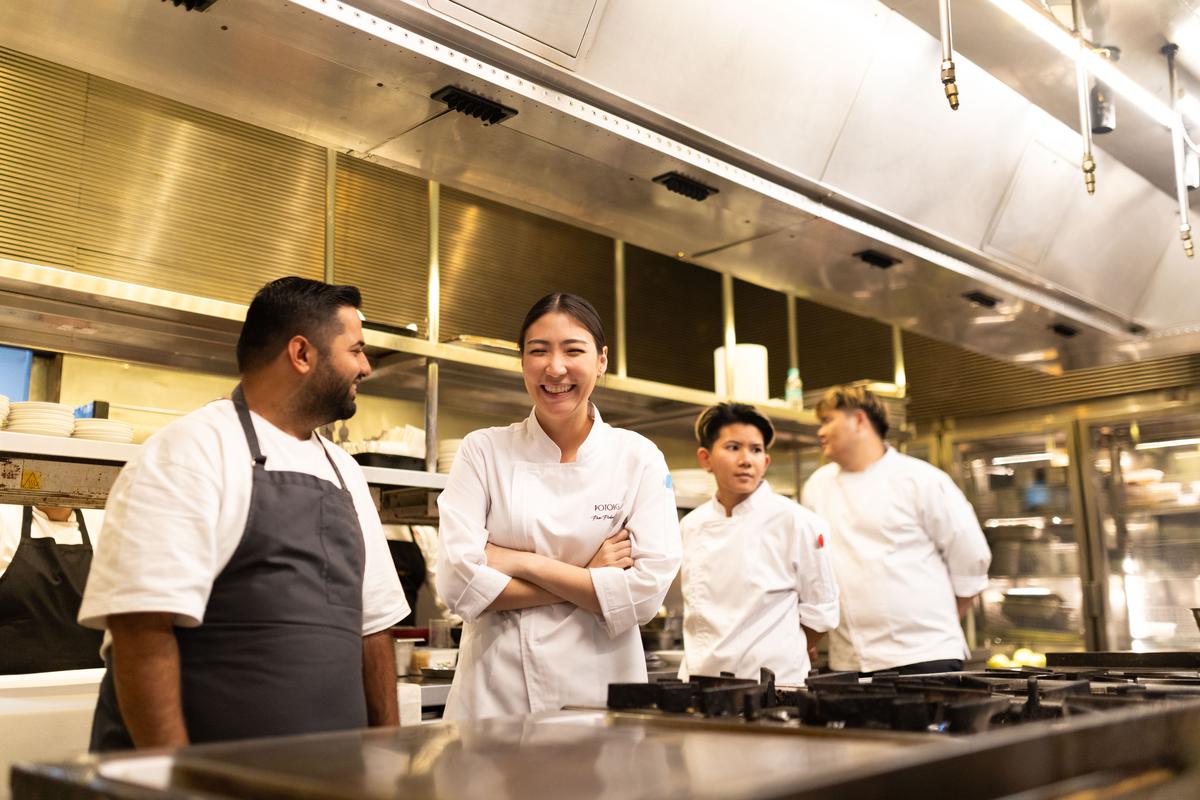 "I've been cooking for as long as I can remember—maybe since I was 8?" says Chef Pichaya 'Pam' Utharntharm. "Countless times, my mom and I dashed around our family kitchen, experimenting with various local ingredients. This truly nurtured my deep appreciation for Thai and Chinese cuisine."
She goes on to recall, "I remember cooking a simple 'shrimp dumpling' with my mom. I can't recall how many times I attempted to recreate the dish to meet her standards — I am still not satisfied."
Hailing from Thai, Australian, and Chinese backgrounds, Pam grew up in Bangkok before relocating to the US, where she refined her culinary skills at Jean-Georges. Subsequently, she secured multiple awards and a judging role on Top Chef Thailand. Her restaurant, Potong — ranked 35th on Asia's 50 Best list — revolves around five core elements: salt, acid, spice, texture, and Maillard, a chemical reaction that imparts distinct flavours by breaking down sugars. Guided by the progressive Thai-Chinese menu, tastings transport diners through Pam's culinary memories and emotions.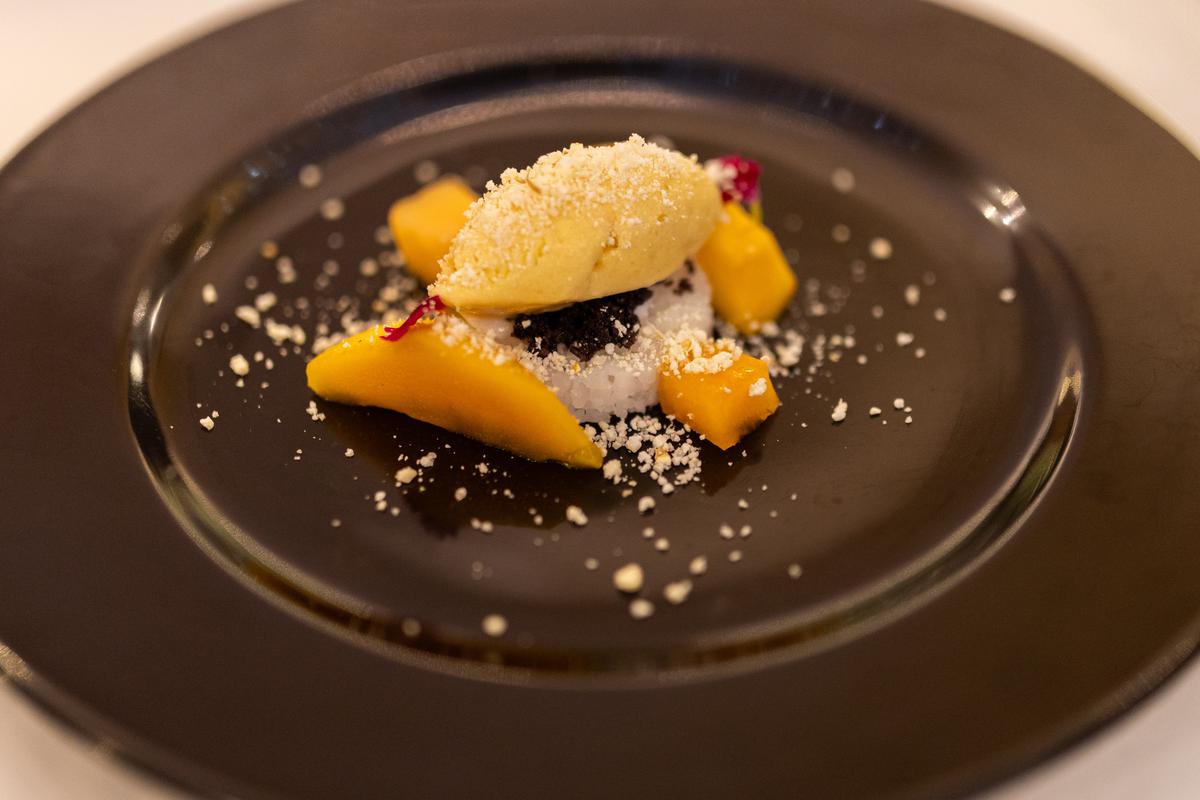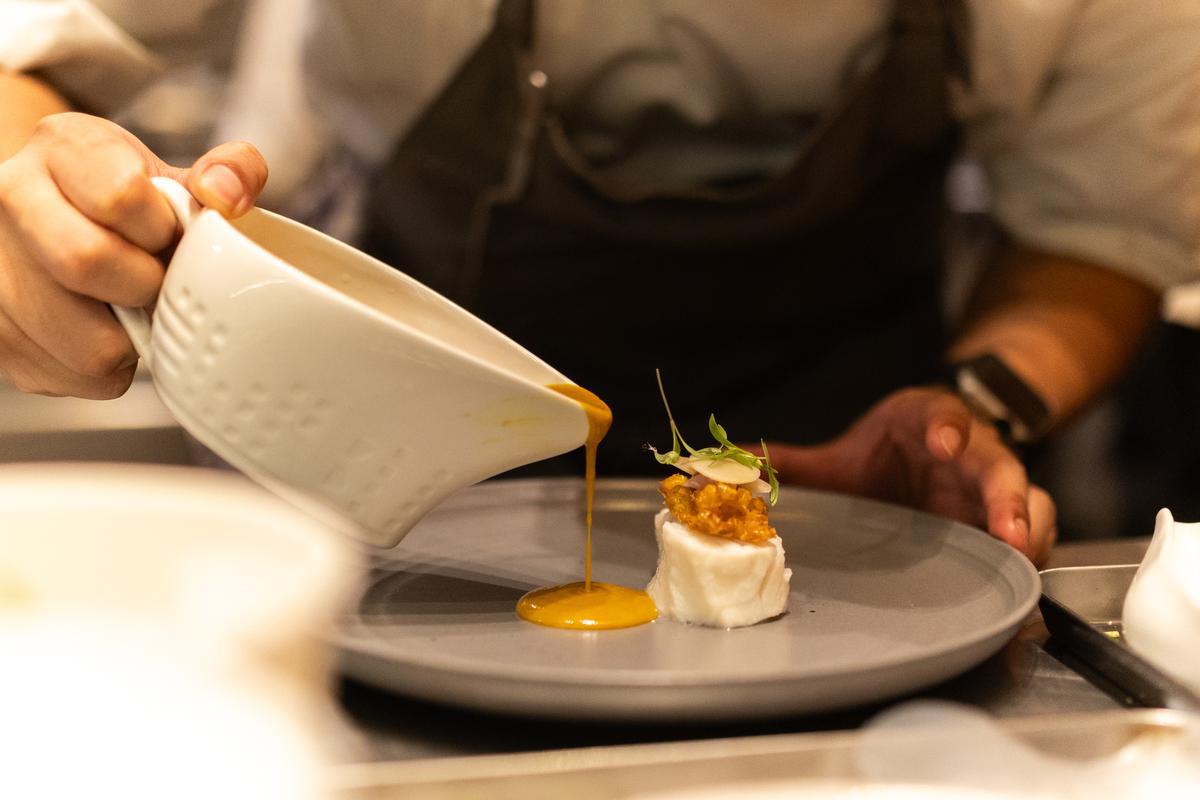 Since Potong's inception, Pam swiftly ascended to become one of Thailand's most influential chefs, earning her the distinction of being the first-ever recipient of Michelin's Thailand Opening of the Year award.
Reflecting on Potong's essence, she shares, "I think memories and respecting traditional cooking method is the key behind Potong. I believe that many people shared the same memories growing up as Thai-Chinese like me. Looking from the history of 400 years of Chinese immigration to Thailand, we do share similar memories when it comes to food".
For Masque's head chef, Varun Totlani in Mumbai, like Ton and Pam, the passion for cooking was ignited at home. "My mom is an exceptional cook, and as a child, I'd avidly watch cooking shows on TV, often urging her to recreate the recipes. Eventually, she encouraged me to try my hand at it myself! I can't say I've ever seriously considered any other career path since then," he reflects.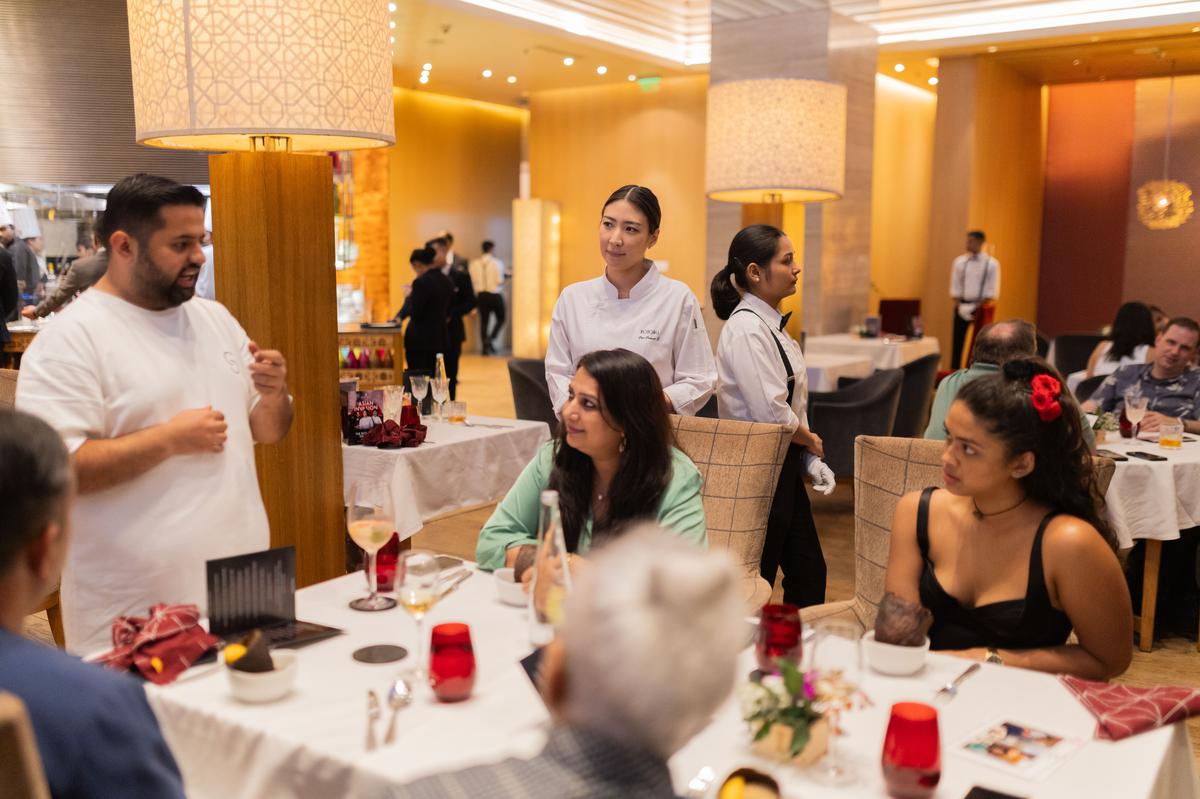 Varun's cuisine is steeped in nostalgia. "I like to play off the flavours that we grew up with, and riffing on the dishes and snacks of our childhood in new and unexpected ways," he explains. This might translate to a serving of petite khari biscuit bites with fresh fruits and custard cream, or inventive masala papad squares fashioned from different corn textures.
Notably, securing the sixteenth position on this year's Best Restaurant in Asia list, his ingredient-focused fine-dining establishment stands out. It holds the distinction of being the sole standalone restaurant in India included in the esteemed Relais & Châteaux collection.
Assuming the mantle of leadership after chef Prateek Sadhu's departure in late 2022, Varun acknowledges, "I think personally the bigger challenge was moving from a kitchen-centric role into a management role and having to balance all that it entails."
Global Reach of Asian Cuisine
All the chefs unanimously agreed that the rise of online food bloggers has significantly heightened global awareness of the rich tapestry of Asian cuisines. According to Pam, "Social media platforms enable chefs to showcase our unique culinary creations, techniques, and cultural influences to a much wider audience. This exposure has led to greater appreciation and understanding of the depth and diversity of Asian flavors, ingredients, and traditions."
TikTok's concise video format facilitates bloggers and chefs in sharing swift and visually captivating recipes, cooking pointers, and cultural insights. Pam views this as an ingenious method to simplify intricate dishes into manageable steps while engaging audiences from diverse backgrounds. She elaborates, "I believe that this kind of engagement fosters a deeper connection between different cultures and encourages culinary experimentation."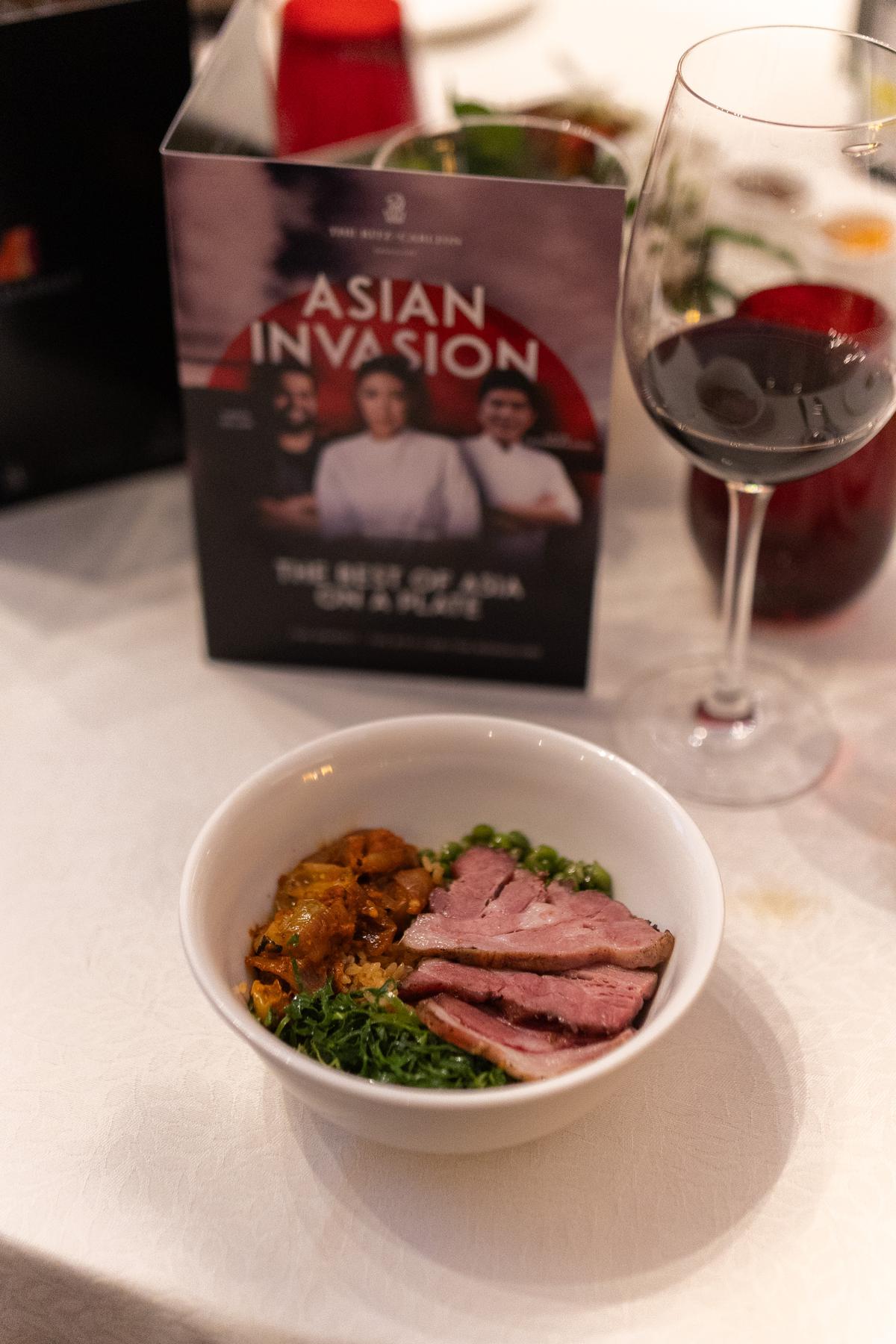 However, there is a balance to be struck. "While these platforms offer an incredible opportunity to showcase traditional and progressive Asian cuisines, there's also a risk of oversimplification or misrepresentation. Authenticity is crucial, and it's important for content creators to respect the roots and origins of the dishes they're sharing," she adds.
Varun draws encouragement from the burgeoning food blogging culture and its potential to amplify the popularity of Asian cuisine. He observes, "There's growing awareness that it's not just 'curry and naan' and there's a plethora of Indian cuisines beyond that. As global borders blur and exposure increases — whether by travel or by media — that expansion is inevitable."
Ton perceives Indian cuisine as primed to captivate global palates, riding the wave of escalating demand for vegan and vegetarian offerings. Pam shares this perspective, asserting, "I truly believe that Indian cuisine is offering something unique…The rise of veganism and the demand for flavorful vegetarian options offers Indian cuisine an exciting chance to shine globally."
Varun asserts that Indian cuisine need not fundamentally transform to meet these global demands. He remarks, "We have such a variety of options that already fit the bill. I think audiences are definitely more receptive to vegetarian dishes while eating out, and it's not being presented as a 'veg option' — these are just objectively delicious plates that happen to not contain meat."
Recently, Chefs Pam, Ton, and Varun hosted a ten-course meal for the "Masters Of Marriott Bonvoy Presents — Asian Invasion" event at The Market at The Ritz-Carlton, Bengaluru. Varun encapsulates the experience, stating, "The food we each cook is very much rooted in our individual cultures, and I think this was a great opportunity to see how we can connect them."