Lulu Hypermarket | Photo Credit: Shiv Saravanan S
The first impression takes your breath away. The second day is nothing less than a celebration at the newly opened Lulu Hypermarket, located in Laxmi Mills compound on Avinashi Road.
It is 6 in the evening and the vast corridor of the mall is packed with shoppers in thousands of sections, with a vibrant line up of fruits and vegetables, beauty and health products, mobile phones, laptops, toys and much more. Happy shoppers fill their carts with goodies, stop to click selfies, share experiences over video chat, and giggle.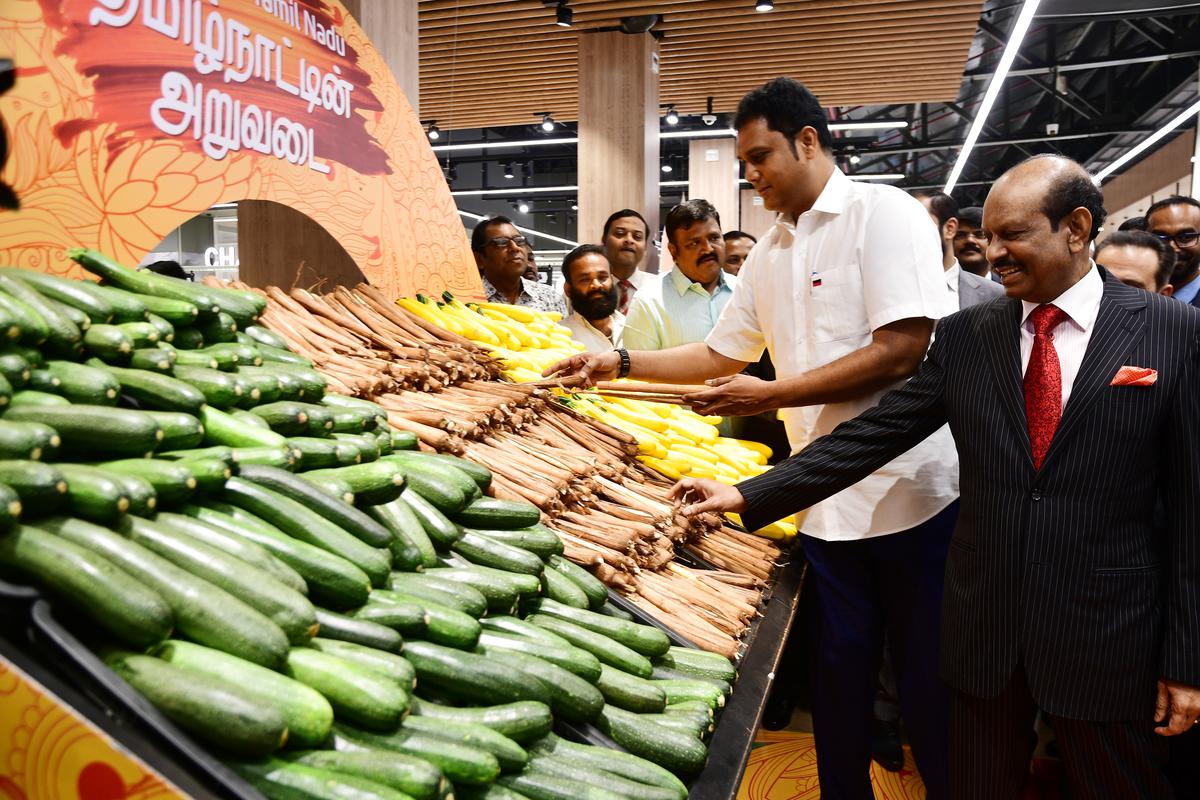 Industry, Investment and Commerce Minister TRB Raja (second right) and MA Yusuf Ali, Chairman and Managing Director of Lulu Group, showcasing fresh produce directly sourced from farmers in and around the Coimbatore belt | Photo Credit: Shiv Saravanan S
Spread over one lakh square feet, the new store is the first in Tamil Nadu. It brings to the city all the amenities that the group's hypermarket chain includes, including dry fruits, several varieties of dates, an in-house bakery serving chocolates, breads and cakes from around the world, as well as other shopping options . While the live kubus counter doles out soft and fluffy kubus from the mechanized tawa, one can relish hot jalebis at another live counter.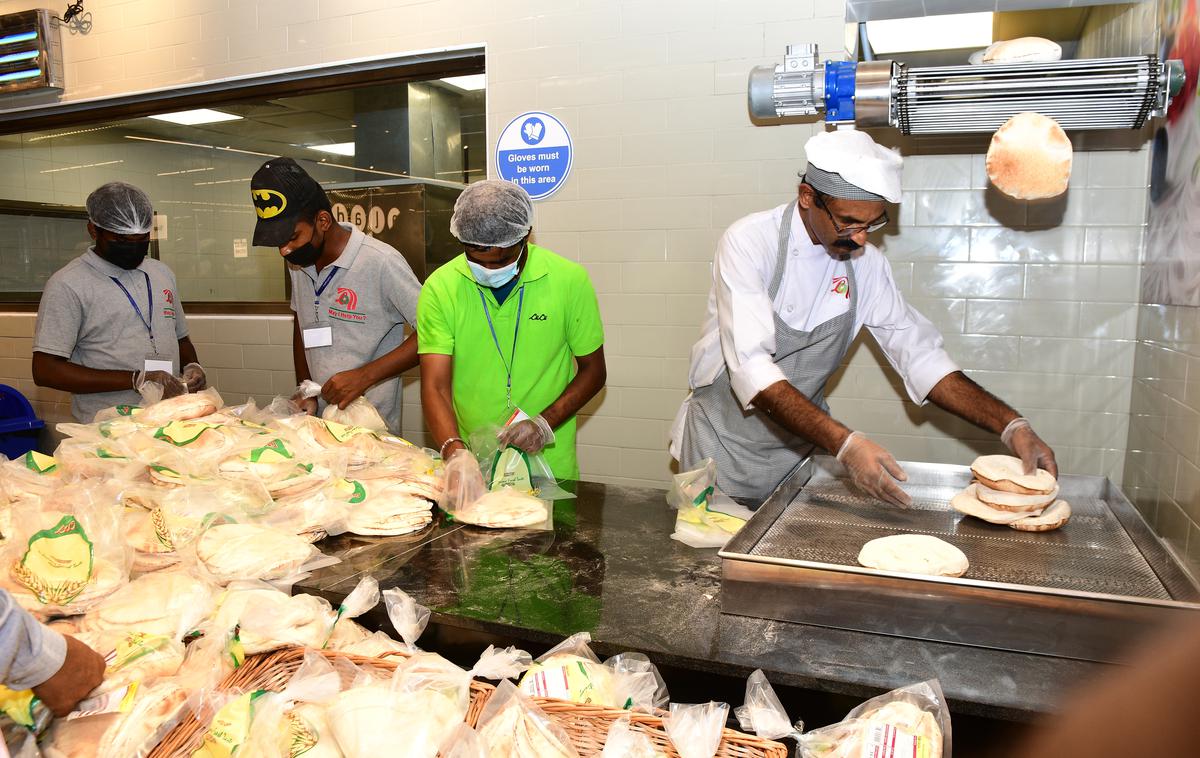 Live Qubus Counter | Photo Credit: Shiv Saravanan S
There's an extensive organic food counter showcasing millets, a colorful salad bar where you can build your own salads, health and diet meals, and some delicious dishes created by Lulu's in-house chef – from biryani and shawarma to delightful Till the stage The meat section has premium meat cuts and a large seafood section with catches sourced from Kerala. Pre-cooked meat balls, sausages, tikkas, burger patties, and premium cuts of meat in the oven, with an abundance of fresh ingredients and spices.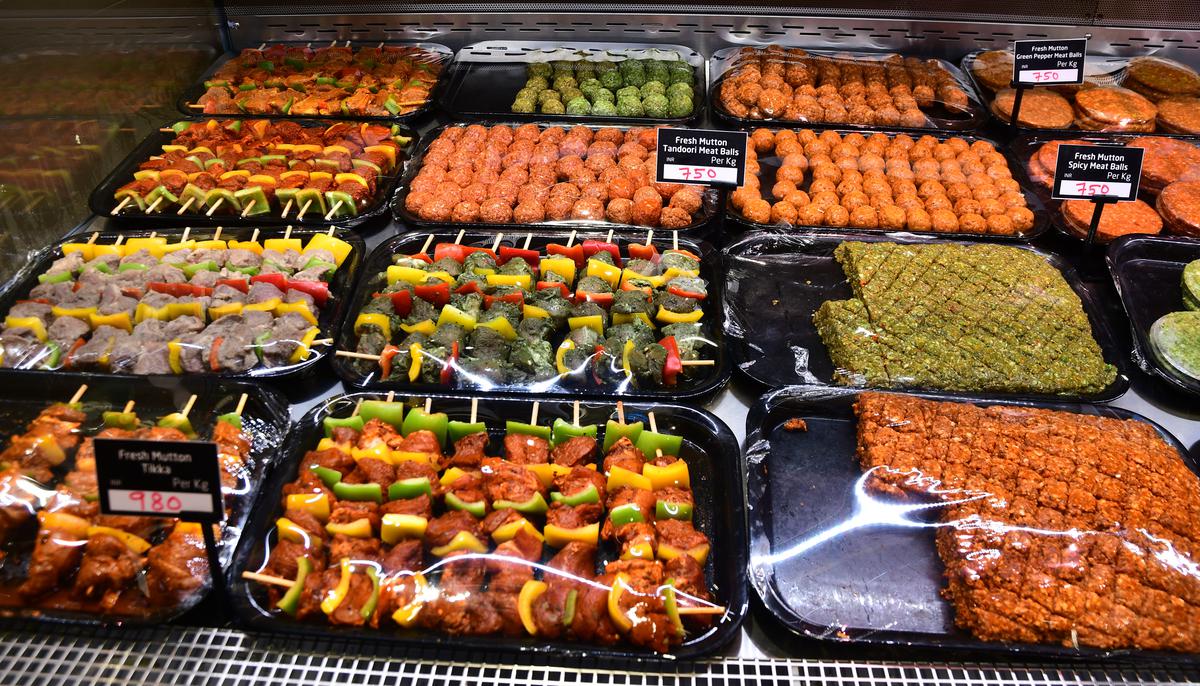 Pre-Cooked Meat in Premium Cuts at LuLu's | Photo Credit: Shiv Saravanan S
The store also includes the electronics section Lulu Connect; IXpress; BLSH, the beauty and cosmetics department, and a comprehensive section dedicated to the latest IOT devices and electronics. Spend a little time on BLSH to learn how to apply lipstick well or master that elusive smokey eye look. "The people and visitors of Coimbatore now have access to a world-class retail environment with state-of-the-art facilities," says Chairman MA Yusuf Ali in a press statement at the opening ceremony, adding that the mall employs over 5000 people. , directly and indirectly.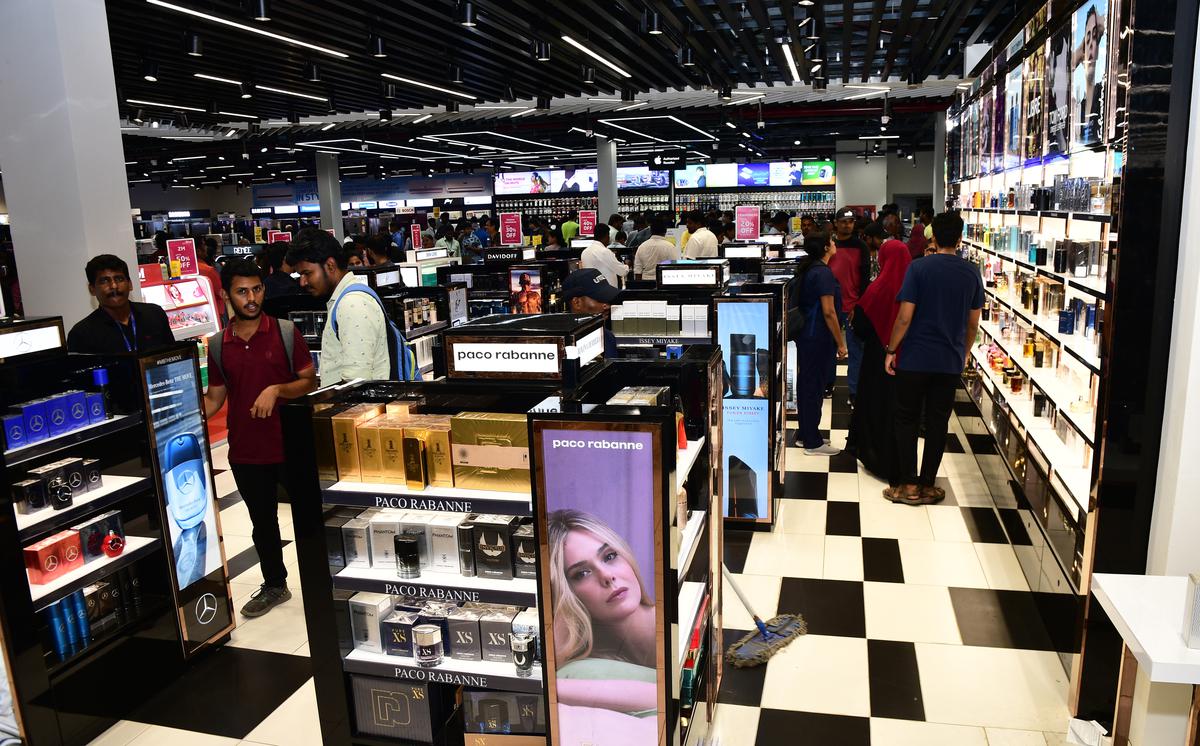 BLSH section for cosmetics | Photo Credit: Shiv Saravanan S
Another noteworthy aspect is that fresh fruits, vegetables and dairy are sourced directly from farmers in and around the Coimbatore belt including Pollachi, Sathyamangalam, Theni, Hosur and Thanjavur. G Sriram Prasad, founder of keeraikadai.com, an e-commerce company that sells over 40 varieties of keerai in Coimbatore by networking with farmers in Coimbatore and Madurai, is happy with the thrust given to greens and vegetables harvested from Tamil Nadu Are. Their ready-to-cook range of greens and freshly cut country vegetables like zucchini, bitter gourd and sundakkai (turkey berry) packed in breathable lids sold out within hours. While fresh vegetables like beetroot and carrots come from Udhagamandalam, avocados are sourced from Kodaikanal and native mangoes of Tamil Nadu benefit the farmers in a big way.
Lulu Hypermarket is located in Laxmi Mills Compound on Avinashi Road and remains open from 9 AM to 11 PM. Up to 60% off on purchases till June 25. There is ample parking for cars.