For many, food is the highlight of any holiday. Butter-crusted naans in the bylanes of Amritsar, mildly spiced stews with appams in Kerala, and fragrant biryani in Chennai. The list of culinary memories linked to our travels are endless.
Not surprisingly, more travellers are now creating itineraries that revolve around food. So, if you want to immerse yourself in a region's culinary heritage, where do you start? Here is our list to help you narrow down your options for this year's culinary holiday.
The Bangala, Chettinad
Ever since The Bangala was established in 1998, the food served at the heritage property has been a major draw. At the suggestion of a guest, they even launched a cookbook in 2014. The Bangala Table — authored by Meenakshi Meyyappan of The Bangala and Sumeet Nair, former executive director of Fashion Design Council of India (FDCI) — outlines Chettinad's rich culinary history and documents over 150 recipes.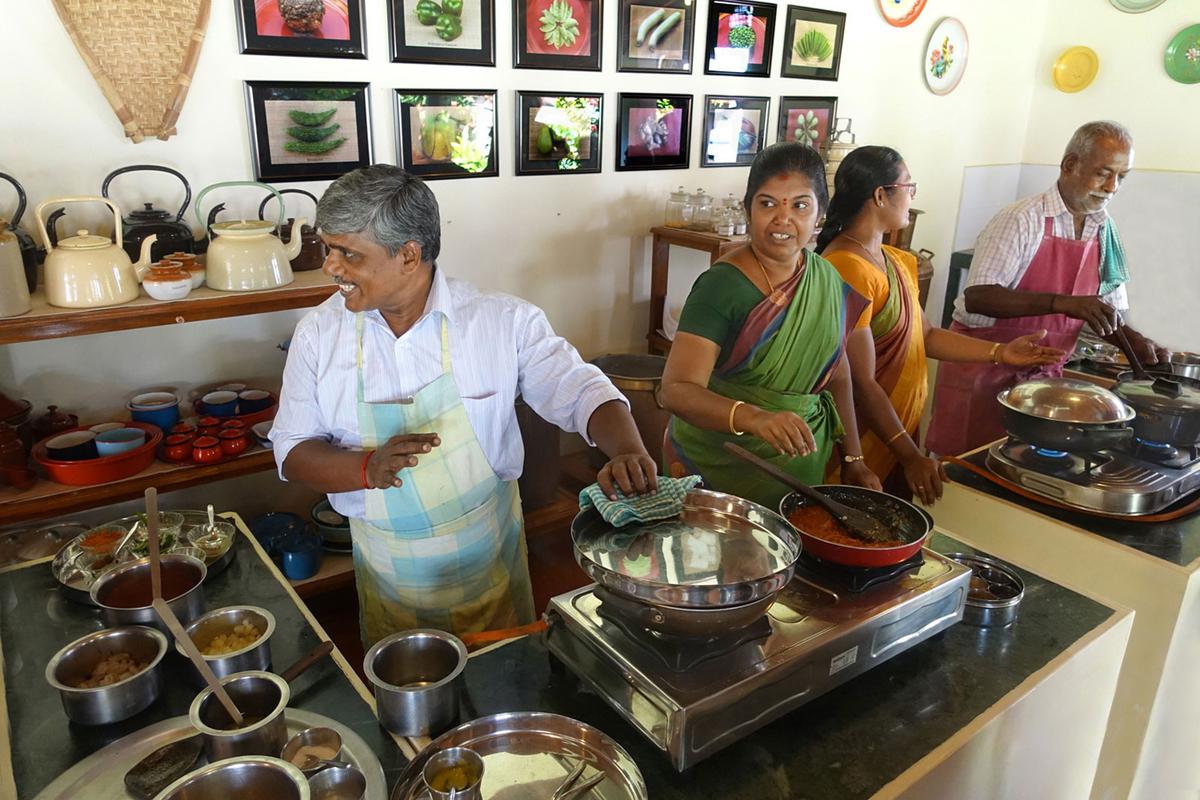 Soon, guests were asking for cooking demos and courses, says Yacob George, general manager, The Bangala. "This led to the Chettinad cuisine master class that launched in 2018. It's either a three (₹75,000) or seven-day (₹1.5 lakh) intense residential course where a chef and mentor guide participants," he says, adding that they also offer cooking demos regularly that last an hour and cover four dishes (₹2,625/- per head, including a meal).
Over the past couple of weeks, Yacob received confirmation from a Malaysian restaurateur and a Japanese chef for the short and week-long course respectively. "Our culinary courses have seen increased popularity year after year," says Yacob, explaining how professional chefs from across the world, including Madhur Jaffery and Thomas Zachariah, have been participants. "The Japanese and Indian markets form our main clients for the masterclass. The British, French, and Canadians prefer the shorter version."
Chettinad cuisine — big on flavour, and low on spice — is very popular in Japan, and the British want to know more about South Indian cuisine, says Yacob. "There is a misconception that Chettinad cuisine is spicy because of its iconic Chettinad pepper masala. In fact, the food is flavourful and less spicy," he adds.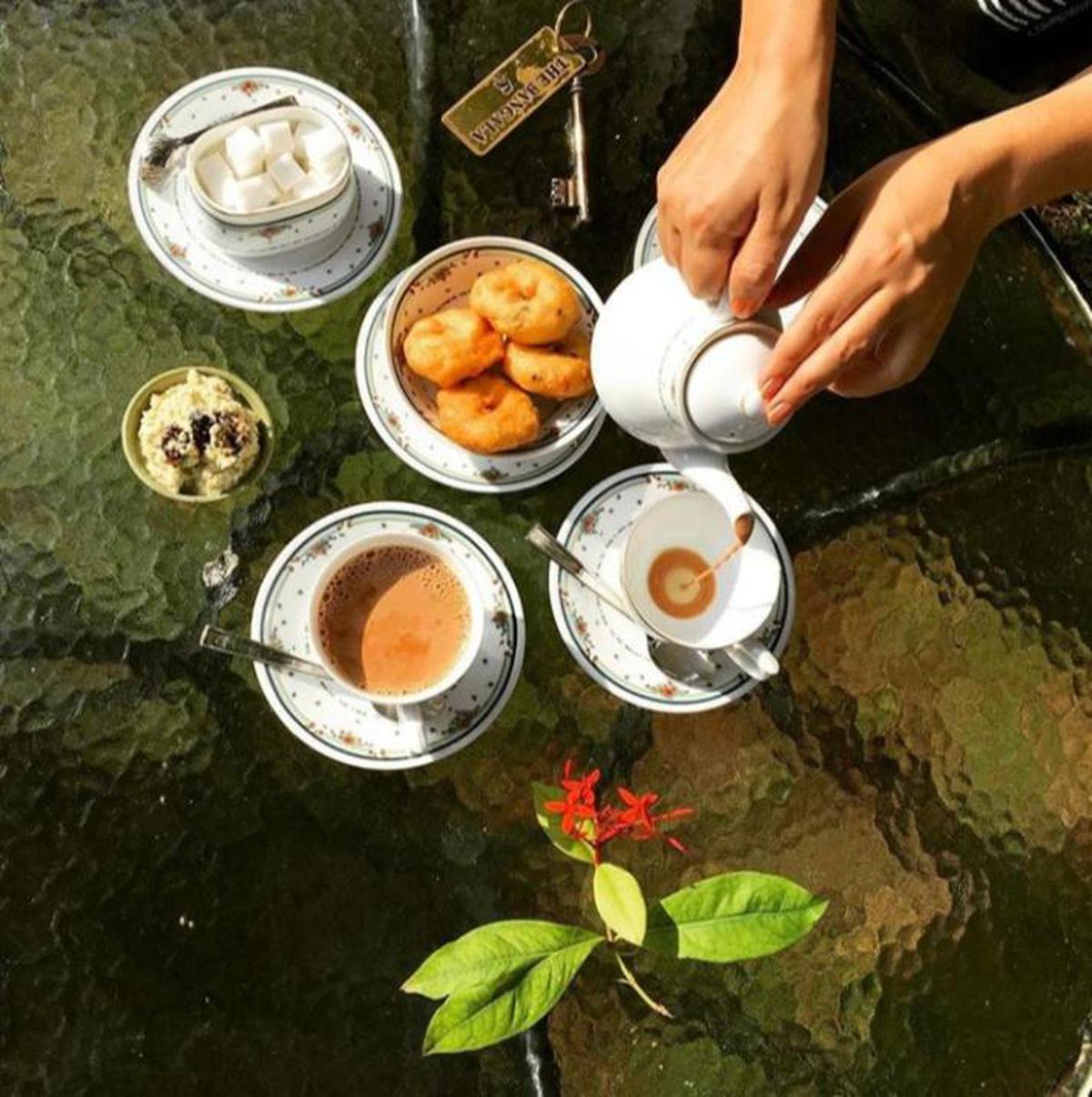 The classes offer traditional, home-style cooking seen in Chettinad homes, and are personally supervised by Meenakshi Meyyappan and a lady member of the MSMM (Meyyappa, Settiappa, Meyyappa & Meyyappa) family. "The course involves soaking of lentils, rice, grinding of masala and batter too. Participants visit the local shandy and market as well," says Yacob, adding that they have recently launched a six-day Southern Tamil Nadu Trail (₹89,000 for a couple). Planned across Madurai, Chettinad, and Thanjavur, it comprises accommodation at The Bangala, cooking demonstrations, and a guided tour of all three places. 
To enroll for a course, mail thebangala@gmail.com .
The Chanoud Garh Hotel, Rajasthan
Nestled in the Pali district of southwest Rajasthan is Chanoud Garh, a 300-year-old heritage property that has been restored into a boutique hotel.
Jairaj Singh, the owner of the family-run enterprise, explains how "each suite in the palace is a tribute to the Rajput architectural heritage; spread over a thousand square feet, and tastefully decorated to reflect colonial influences and personal interests".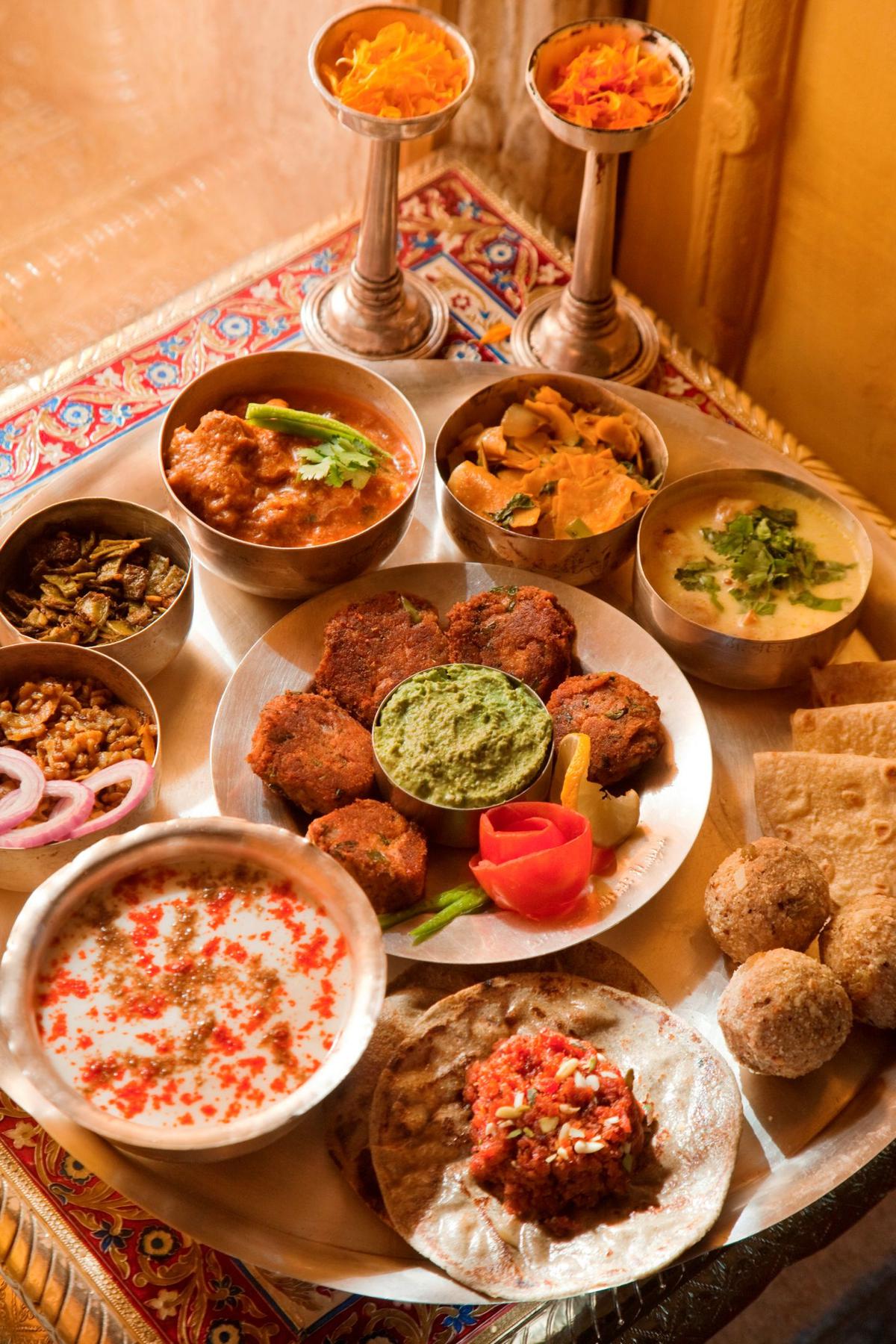 He adds that his family has been a part of the region for the last 300 years, and their focus is on giving guests a taste of Rajasthan's rural life. "Getting guests to experience a slice of our life is incomplete without including its rich food heritage. The royal kitchen caters to this by serving a mix of local and royal house recipes," says Jairaj.
They do not have a menu to choose from, but instead create meals to include 20 different dishes (over a two-day stay), which are not repeated. The team also makes its own butter, jams, bread, cakes, pickles, and masalas.  
Two Israeli A-listers, Gidi Gov and Yisrael Aharoni, who starred in The Amazing Journey, a documentary-reality TV series, hosted their cooking show in Chanoud and covered the local cuisine. Jayraj adds that they always have guests keen to learn Indian cooking, and he has hosted chefs from countries like the UK, the US, Switzerland, etc.
"The access to Indian ingredients abroad has led to an increase in guests asking for more cooking classes, and they are also keen to know where our raw materials are sourced from. We had a couple from Switzerland who were home chefs. When we asked if they would find the ingredients in Zurich, they were very confident that shops like Haldirams (which now has an outlet in their city) would be able to provide everything," says Jairaj.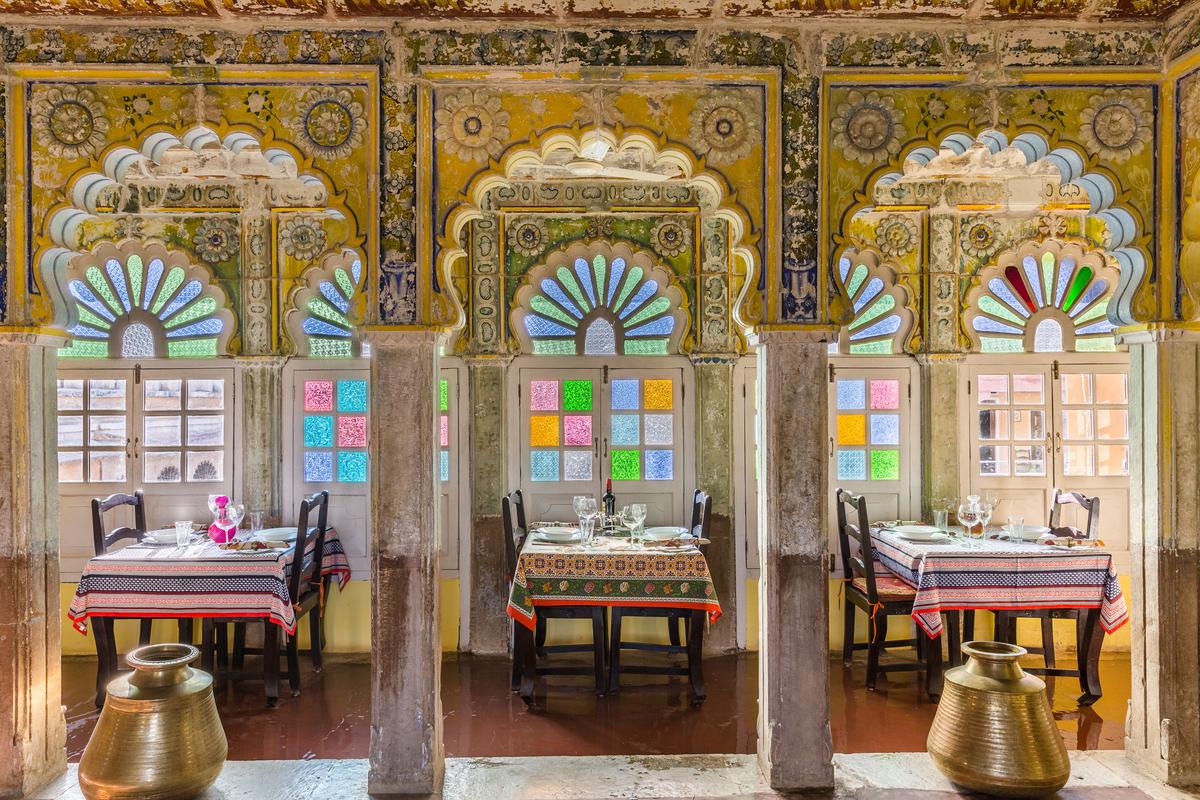 "We start with snacks, and masala chai and spinach pakoras," says Jairaj, adding that participants are taught about the different types of oil — refined, mustard, and pure ghee — and masalas that are ground in-house. "Most of our cooking is done in mustard oil, which we source locally, and ghee that we get from our own dairy," he adds.
The main course includes chicken in red gravy, with tomatoes and onions, which Jairaj says is based on the traditional laal maas recipe. "We also prepare one green vegetable such as spinach or cauliflower with a little masala." The meal usually ends with a halwa, made with suji, or atta, and dry fruits. Their most popular dish is the safed (white) gravy made with a cashew nut paste and whole garlic pods.
The cooking class is spread over two to three hours with a tea break. "There is always a lot of conversation and stories are exchanged. Especially cooking disasters," he adds, For those looking at custom classes, Jairaj says that can be arranged. "We conducted one for the Israeli cooking show, wherein we prepared khaad-maas: marinated mutton wrapped in rotis, cooked in a hole in the ground on hot coal."
Open for in-house guests between September and April at ₹2,950 per person.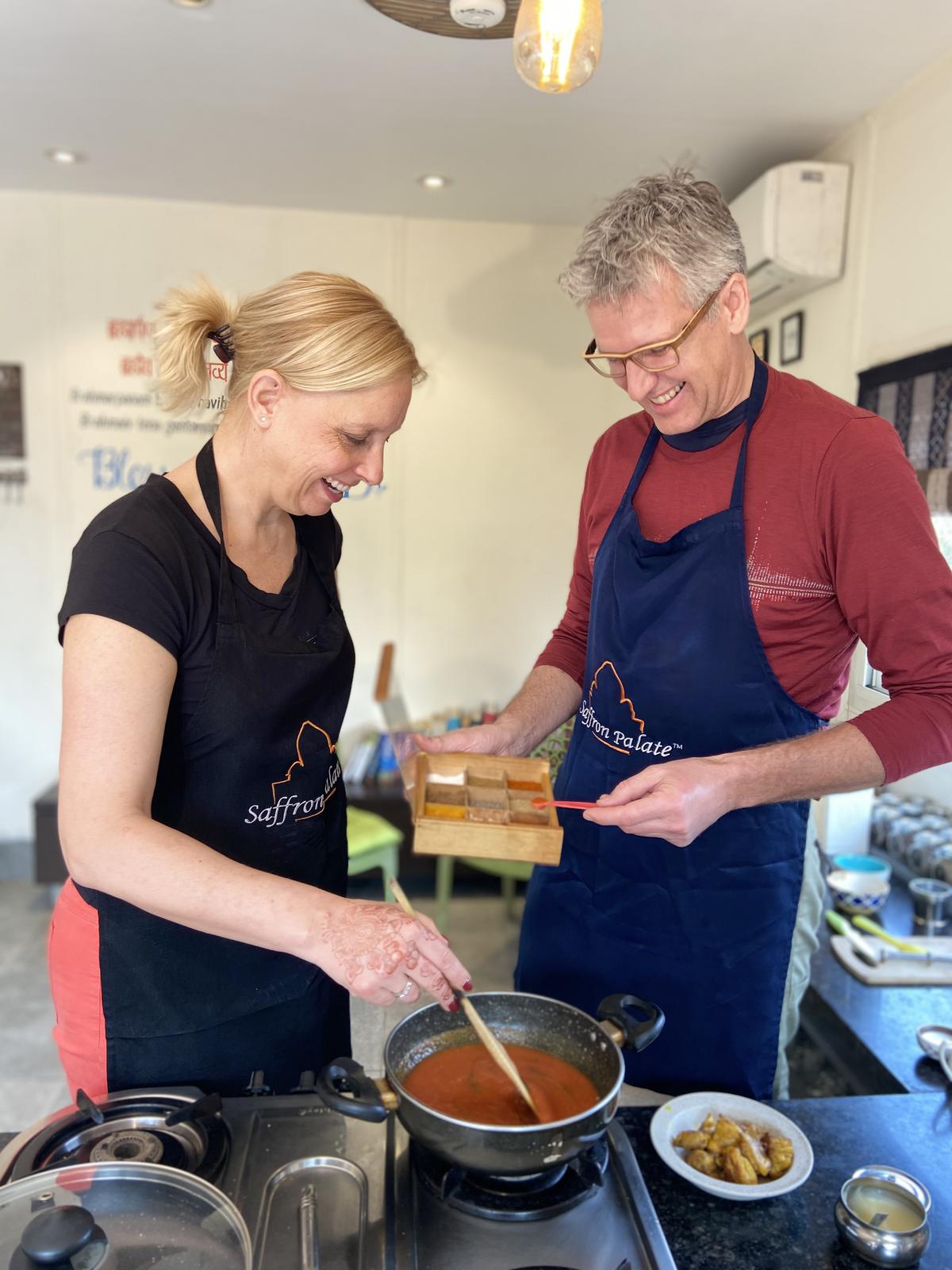 Saffron Palate, New Delhi
A couple of weeks ago, a tourist to Agra skipped a visit to the Taj Mahal and signed up for Neha Gupta's cooking class instead. "Many travellers are now interested in experiences rather than ticking off monuments on their lists," says Neha, who quit her corporate career in 2013 and switched to the culinary world full-time.
The daughter of an Indian Air Force officer, she says her travels across the country enhanced her journey, and encouraged her to showcase India's rich culture to the world, particularly the food.
The idea of culinary tours has gained prominence over the last decade, says Neha, 40, who focusses on providing the "authentic Indian home and kitchen experience" to clients. All classes are conducted at the kitchen studio at her residence, and most are customised, she shares. "Guests can choose the dishes they like and send us their preferences. Vegan and vegetarian choices, intolerances, or allergies are also taken care of while devising the menu."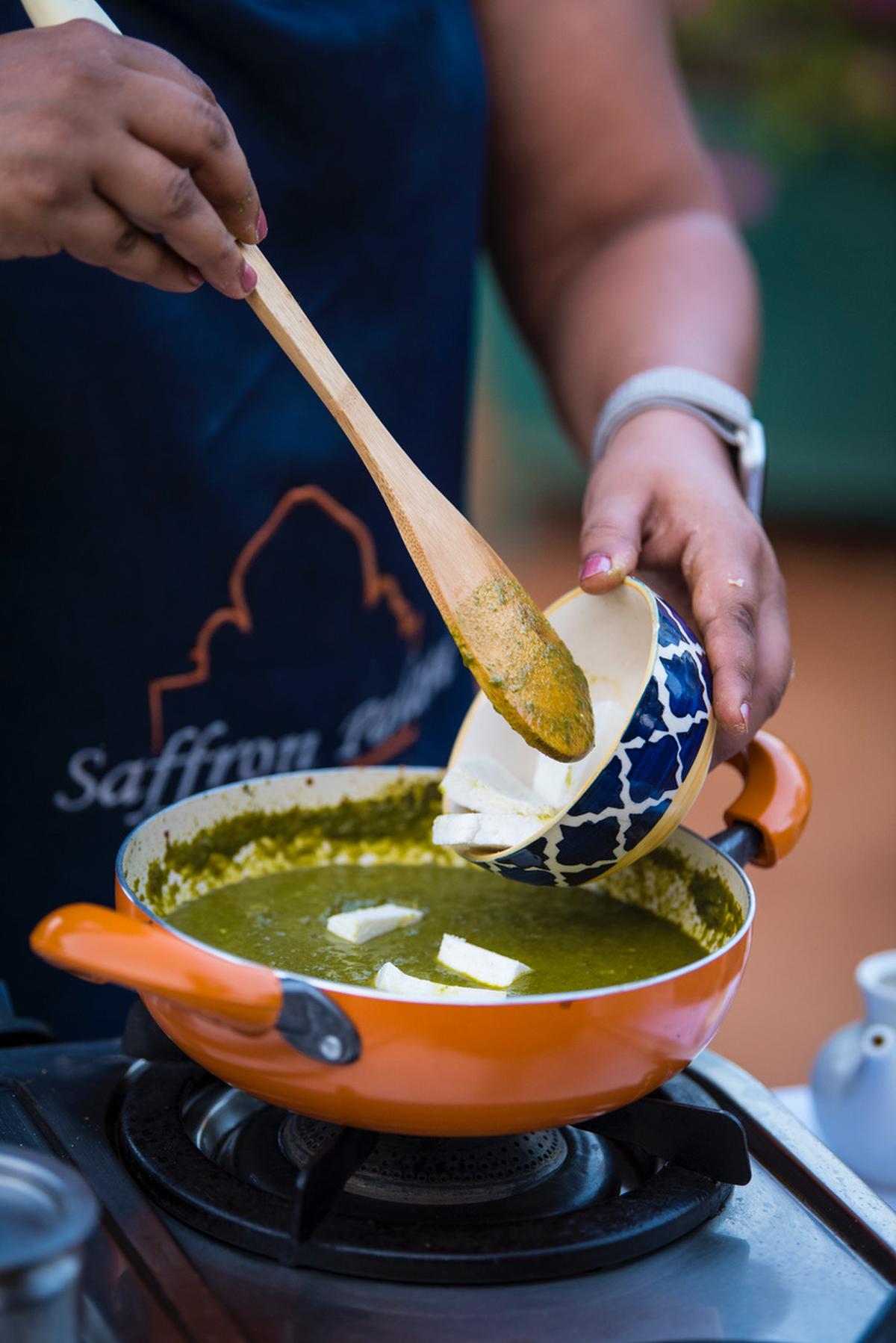 Butter chicken is her most popular dish.  "It is well known internationally, is mild in spice, rich and creamy. It can be easily customised to vegan (with mushroom, tofu) and vegetarian (paneer) preferences," shares Neha.
While she primarily hosts international visitors and expatriates, there is also a rise in domestic clients, she says, most of whom ask for classes on regional Indian cuisine. Taking us through a typical class, Neha says it starts with an introduction to spices and vegetables, followed by an hands-on cooking session. "The first 1.5 hours are focussed on the main course. After a break for drinks, the next half an hour is dedicated to flatbreads. We head to lunch," says Neha, whose next few classes will focus on Indian snacks (samosa, papdi chaat, etc) and Southern-style dishes (Chettinad chicken, dosa, idli, sambar, etc).
Between ₹3,000 and ₹6,000 per person. saffronpalate.com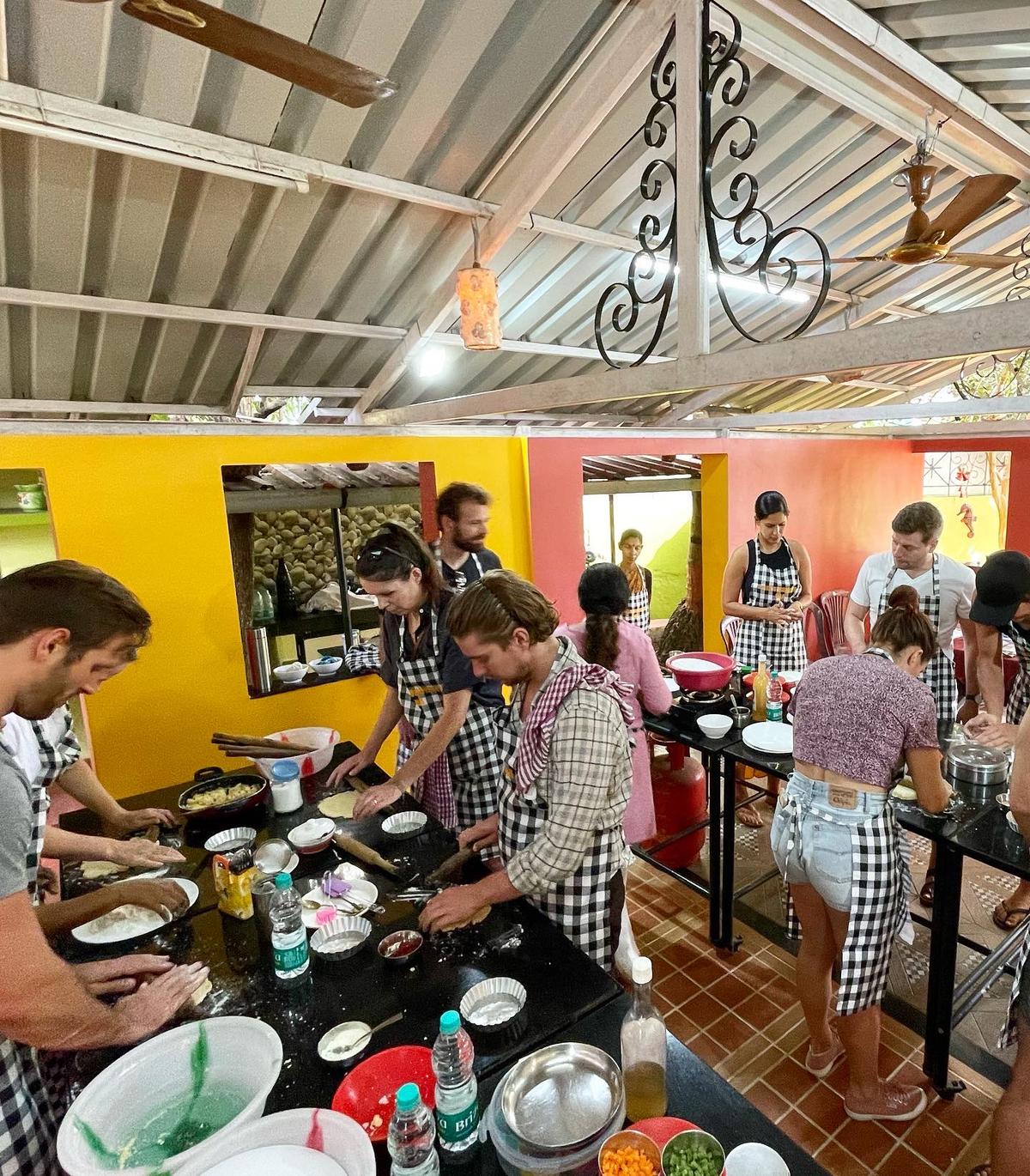 Rita's Gourmet Goa, Goa
For Rita Shinde, the idea to start cooking experiences and workshops surfaced over a decade ago when she quit her job as a customs officer.  "My husband, Mukund, conceptualised the idea, keeping in mind Goa as an important tourist destination," says Rita who banks on the section of travellers who are keen on not only tasting the local cuisine but either joining a cooking class or being part of a culinary tour. 
Over the years, she says, there has also been good interest from families who enjoy the demonstration classes. "They particularly like to know more about the spices and masalas, and how to use them."
Adds Rita, "Some who come on a short holiday, look forward to our five-hour class. This includes a welcome with traditional sweets and savouries, and preparation of masala chai, followed by a local farmer's market tour. There's a brief introduction to an array of spices, the cooking demonstration of five delicacies, followed by lunch."
For the more seasoned traveller, she offers a three to five day comprehensive class comprising local Goan cuisine and traditional Indian fare, a Cruise Culinary Tour for those travelling by ship, and a four-hour flatbread class for those keen on learning how to make naans and rotis.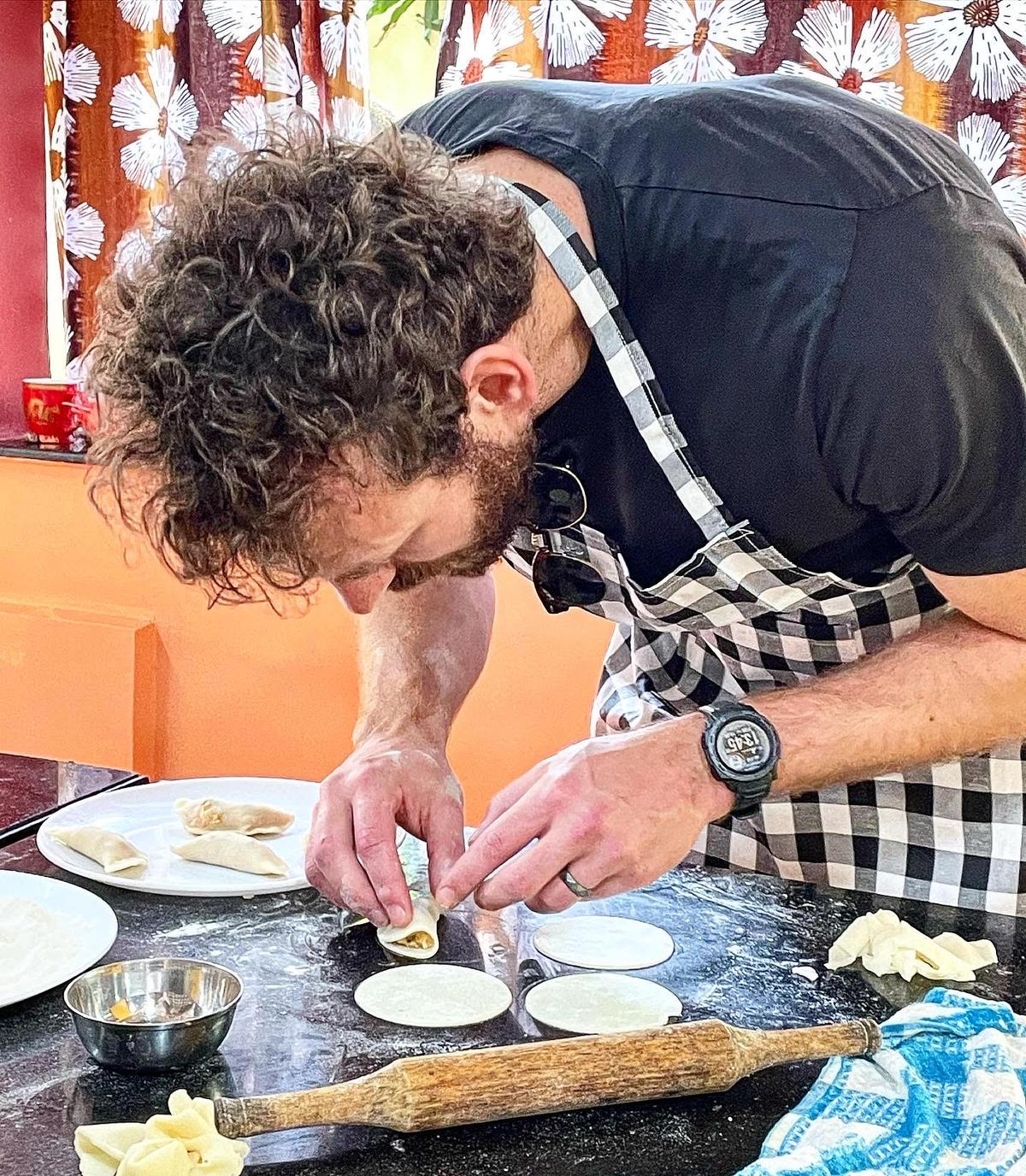 Popular dishes include Rissois de Camarao, a crispy, cheesy, medium-spiced prawn puff, and a vegetarian version of the same, which includes paneer. " The chicken cafreal, Goan prawn curry, recheado, and caldin are also popular. We have a dessert called Bolo Mimosa – a coconut pie, that is a hit," she says.
For those who want to explore Indian cuisine, butter chicken, butter tawa naan, dal fry, and mutton rogan josh are popular recipes. "Since most of these dishes are popular in restaurants abroad, international travellers, who account for 80% of my clientele, love to explore these creations by cooking and learning the preparation method themselves."
In April, Rita launched the Culinary Excursion, which includes the demonstration of one dish, and a range of culinary activities. She says, "This includes a farmer's market tour, savouring local Goan traditional snacks, introduction to spices, and a brief introduction to feni production styles, followed by a local Goan lunch."
Upwards of ₹3,950 per person on ritasgourmetgoa.com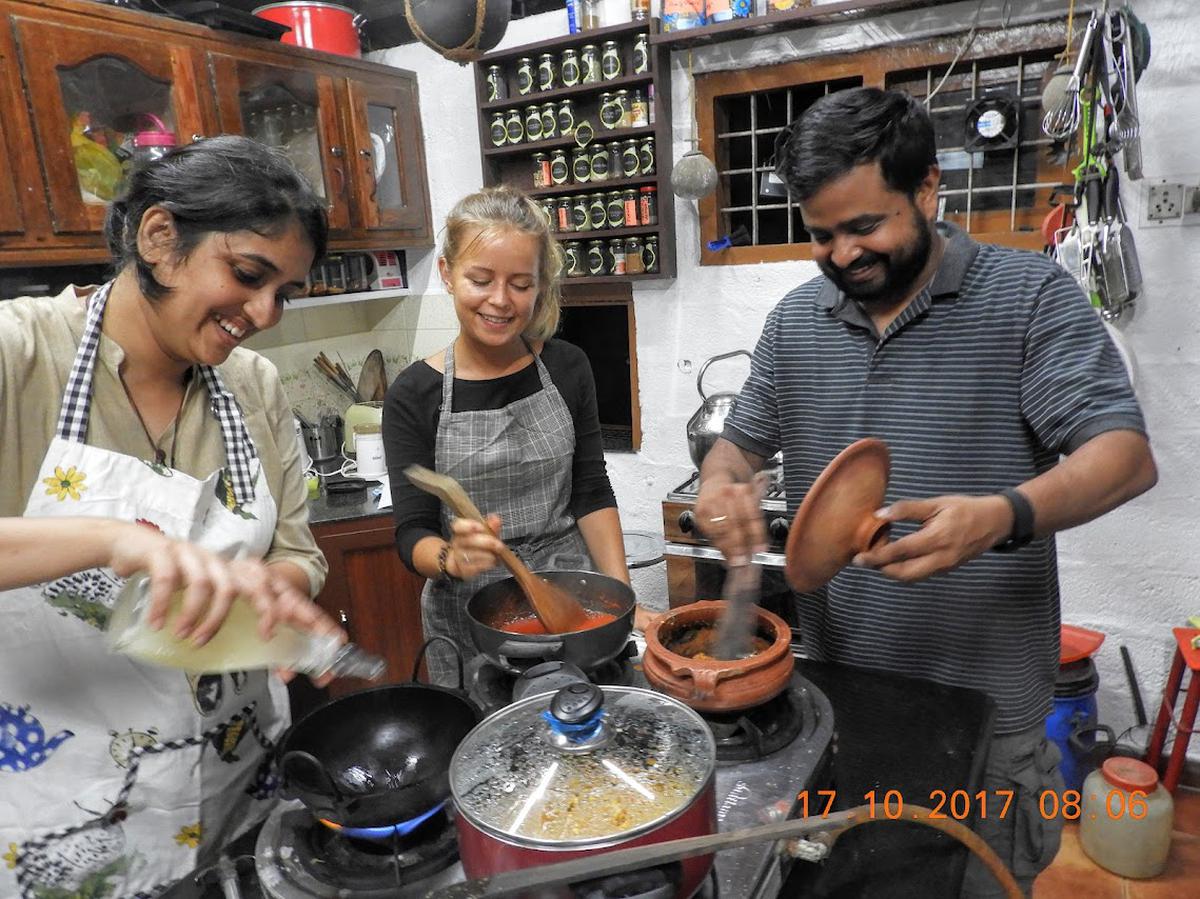 Haritha Farm's Pimenta Spice Garden Bungalows, Kochi
Stocked with over 400 cookbooks and a kitchen with various types of cereals, lentils, dals, condiments, spices, coffee from their garden, and homemade spice powders, The Pimenta (located within the 6.5 acres Haritha Farms) is a culinary retreat that aims to bring authentic flavours to the fore.
"For many travellers who visit our country, Indian food is often associated with the dishes served in Indian restaurants abroad. However, the taste is often far from the authentic flavours of regional Indian cuisine," says owner Jacob Mathew who offers culinary holidays that range from day workshops to retreats spanning from two to 10 nights. 
"Guests have the opportunity to cook a minimum of six recipes per day, and can actively engage in the process with our assistance. We provide an introduction to the tools and utensils used in the kitchen, as well as the basic ingredients in Indian cooking, such as spices, condiments, cereals, lentils, and oils, including ghee," he says.
Recipes are designed to create a complete meal, including a soup, starter, main cereal dish, side dishes, and a dessert. They also offer customised programmes to cater to specific preferences, dietary restrictions, and food allergies. Popular dishes include egg masala and cauliflower masala.
Jacobs says guests enjoy their aubergine vindaloo, dals, masala paniyarams, and 'semi-festival' Kerala Sadya, which comprises half the dishes served in the traditional 28-dish meal.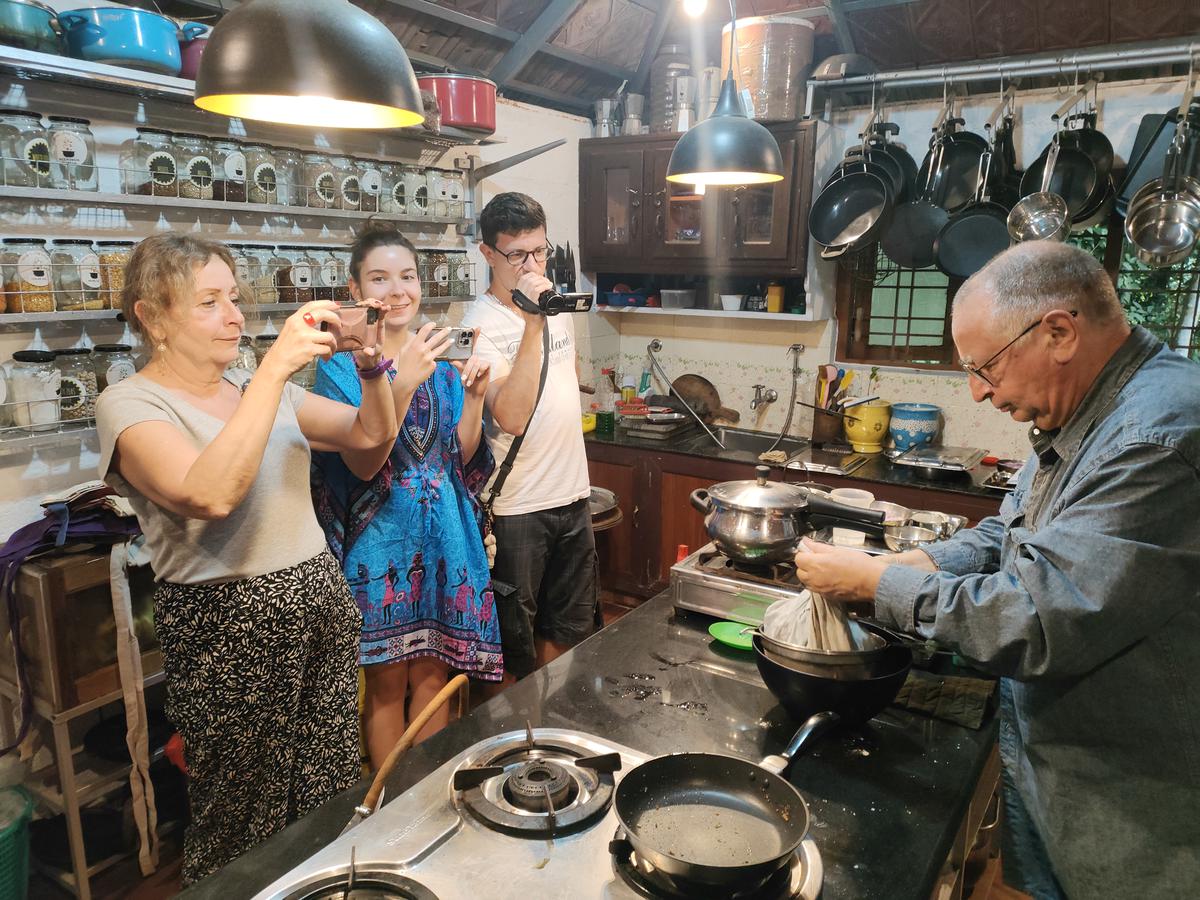 In addition to the classes, the farm's location — in the central and midlands of Kerala — allows Jacob to incorporate experiences such as visits to spice farms, local markets, farmer's auction markets, truck art, and pottery workshops. River trips, visits to tea gardens, and exploration of water bodies are also offered. 
Jacob says that while India has still not been recognised as a culinary destination by international travellers "to the same extent as countries like Italy, Spain, and France," there is a definite rise in interest. Even during the lockdown years, the team was busy – they conducted over 20 cook-along programmes online.
Upwards of ₹11,000 on thepimenta.in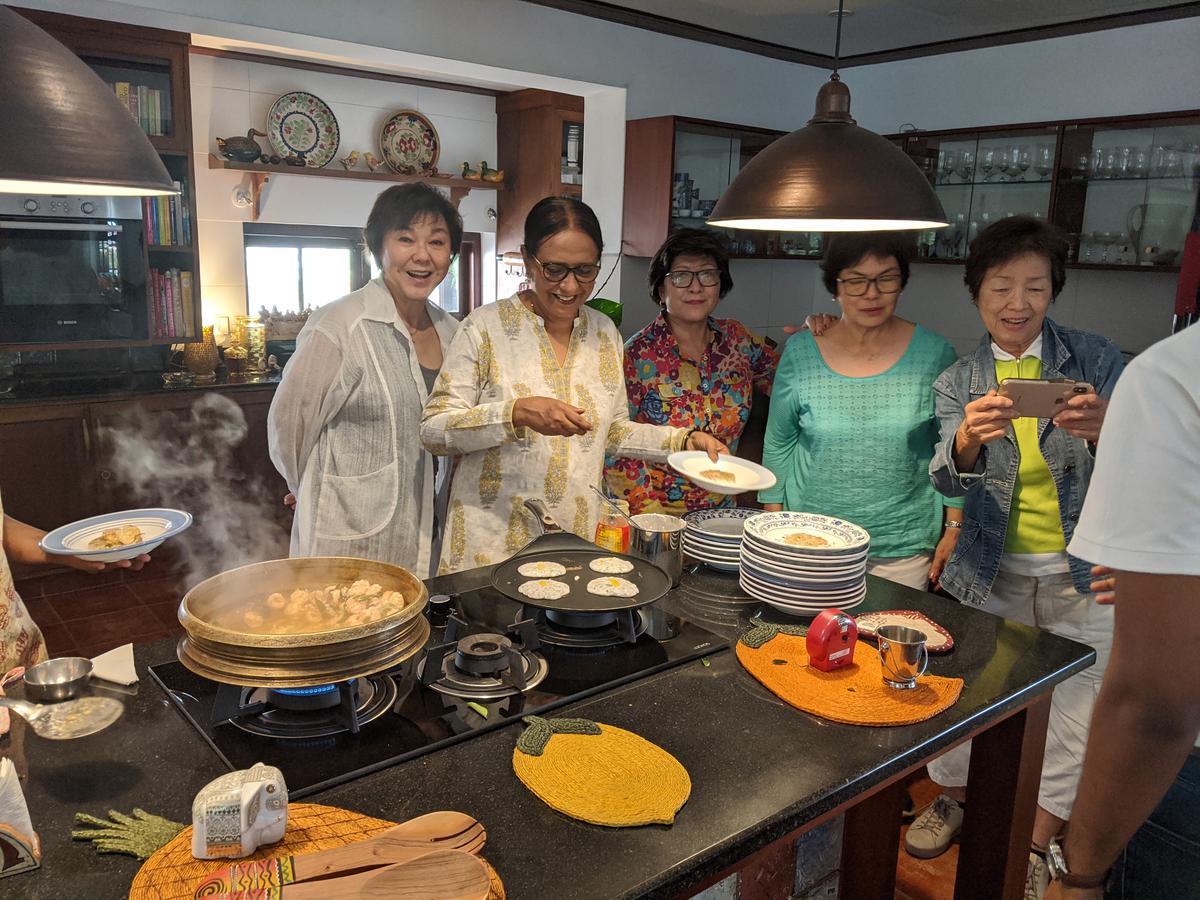 Nimmy Paul, Kochi
'Never Hurt a Curry Leaf', reads a quote on Nimmy Paul's website. This, she says, was something her amama (maternal grandmother) told her. "Amama couldn't see, and was bedridden. I used to keep her company and the only familiar, comforting topic I could find was food so I used to ask her how she made certain dishes," says Nimmy, adding, "She told me to never bruise aka break curry leaves when using them. It's something that has stuck with me till today, and I've never cut them up in my dishes all these years."
When Nimmy started conducting classes back in 1998, she says they were "purely an experience". Today, Nimmy, 62, believes they are a learning experience. "Guests enjoy our hospitality, but in the last five years I see that they want to know more about where our spices come from and their medicinal properties, how we use coconut, what goes into a masala, etc."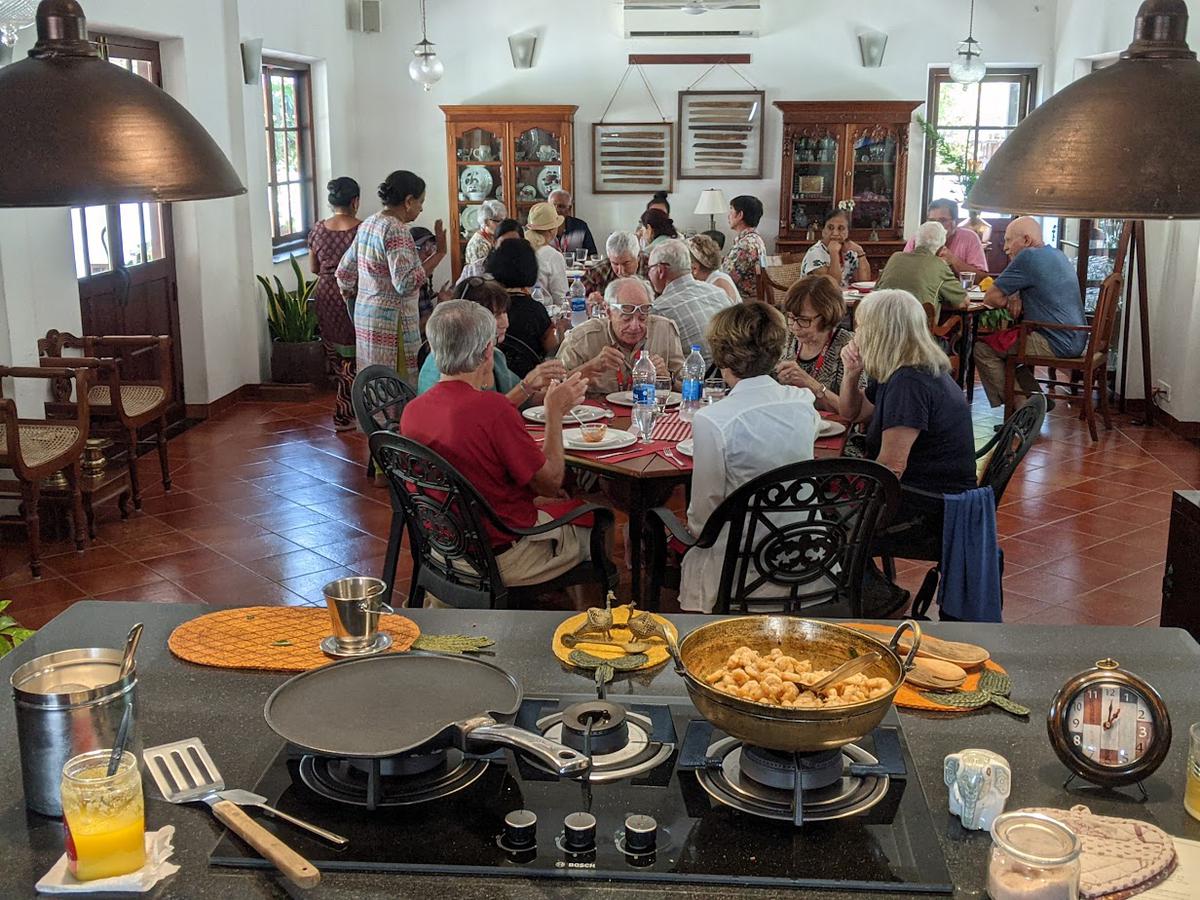 A teacher at Vimalayam, a prestigious home science institute in Kochi for 10 years, it was after a few years into the job that Nimmy opened her home to international guests. "I used to host cooking classes at home for local housewives and young girls as well," she says, adding that she is now working on a cookbook with her husband, Paul Joseph.
The classes — with options of a sit-down meal, homestay experience, etc — are more than just a cooking demonstration, says Nimmy. "It was and still is my passion and dream to have guests visit our home, and we cook a meal together. Well, I cook and they watch, but we talk about our cultures, lifestyles, and food habits. It is comforting and fun," says the instructor whose demos last about an hour and are followed by a meal.
"Often, I select a set of recipes that are from my grandmother and my mother, but only those that an international guest would enjoy. For example, a fish moilee, vegetable stew, thoran, a chicken curry that's not overpowering," she says. 
Price on request. Details on nimmypaul.com