Kukur Udang, Tohu Dengan Kua Kakang or Prawn Dumplings | Photo Credit: Special Arrangement
Have you ever tasted ginger flower? It looks like a small banana flower and is sweet, slightly sour and has fresh floral notes. Chef Muhammad Asari bin Johri uses it in kerabu manga, a popular Malaysian salad made with raw mango, lemon grass, kaffir lime leaves, bird's eye chili, peanuts, onions, lime juice and chili honey dressing Is. He is a culinary artist at Grand Hyatt Kuala Lumpur and visiting Mr. Ong at Park Hyatt Chennai for the Malaysian Food Festival. The salad is vibrant and refreshing with the tanginess of raw mango, the sweetness of honey and the tangy flavor of bird's eye chilli.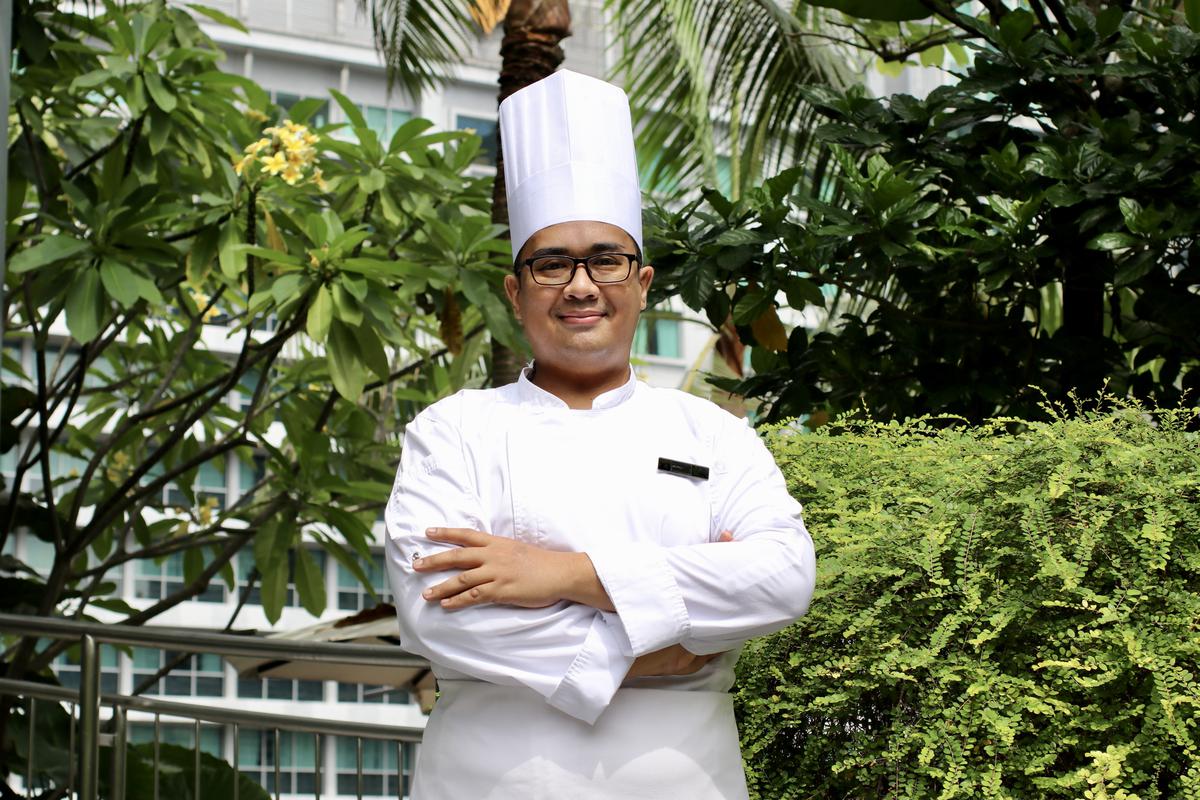 Chef Muhammad Asari bin Johri | Photo Credit: Special Arrangement
"Every country has ingredients that are unique to that region. There are usually options but I want to take the authentic taste of Malaysia to the world. "I can't make kerabu manga without ginger flowers, so I brought some ingredients with me to India," says Chef Asari.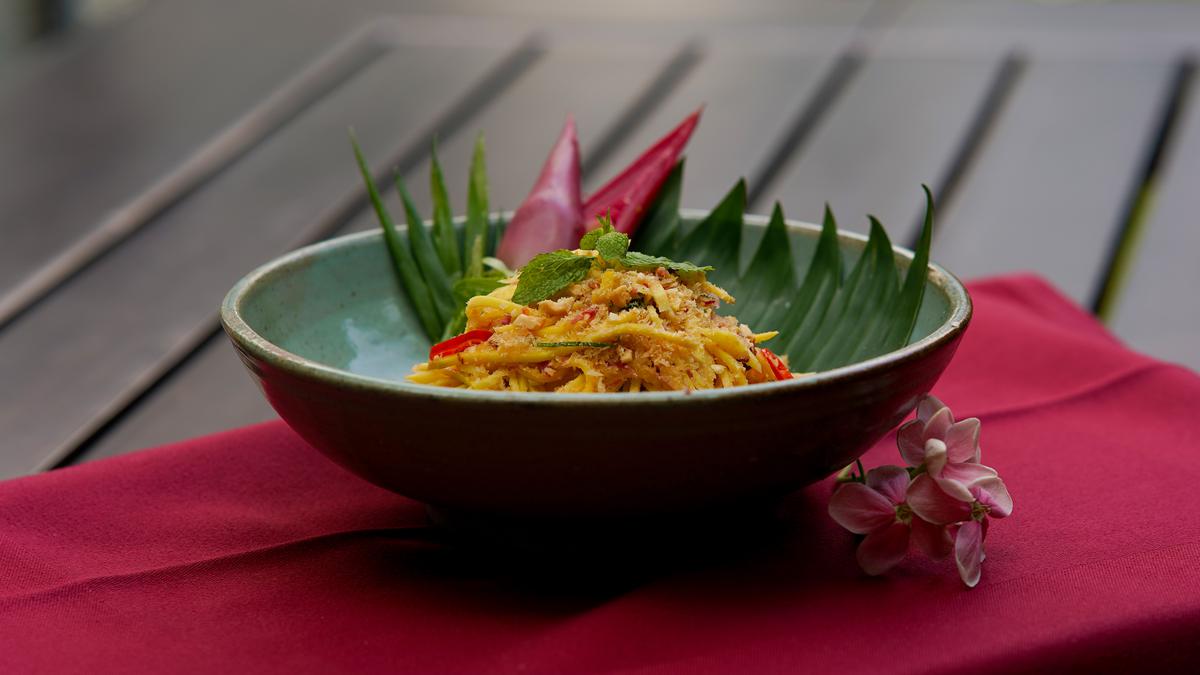 Kerbu Manga | Photo Credit: Shiv Raj
A special à la carte menu has been designed to serve guests coming to savor the creations of Chef Asari. "In mango salad, we usually add belachan, prawn paste and dried anchovies which add a nice crunch. But when I discussed with Balaji, the executive chef of this hotel, I understood the need for completely vegetarian dishes and I used roasted peanuts instead."
Discussions began a month before the pop up between the two chefs to finalize the dishes that would reach the menu.
With over 15 years of experience, Chef Asari has spent his career studying and practicing the cuisine of Malaysia and understanding influences from the rest of Asia.
"Through this menu, one can travel to Malaysia. We have tried to get one dish from each state," he said.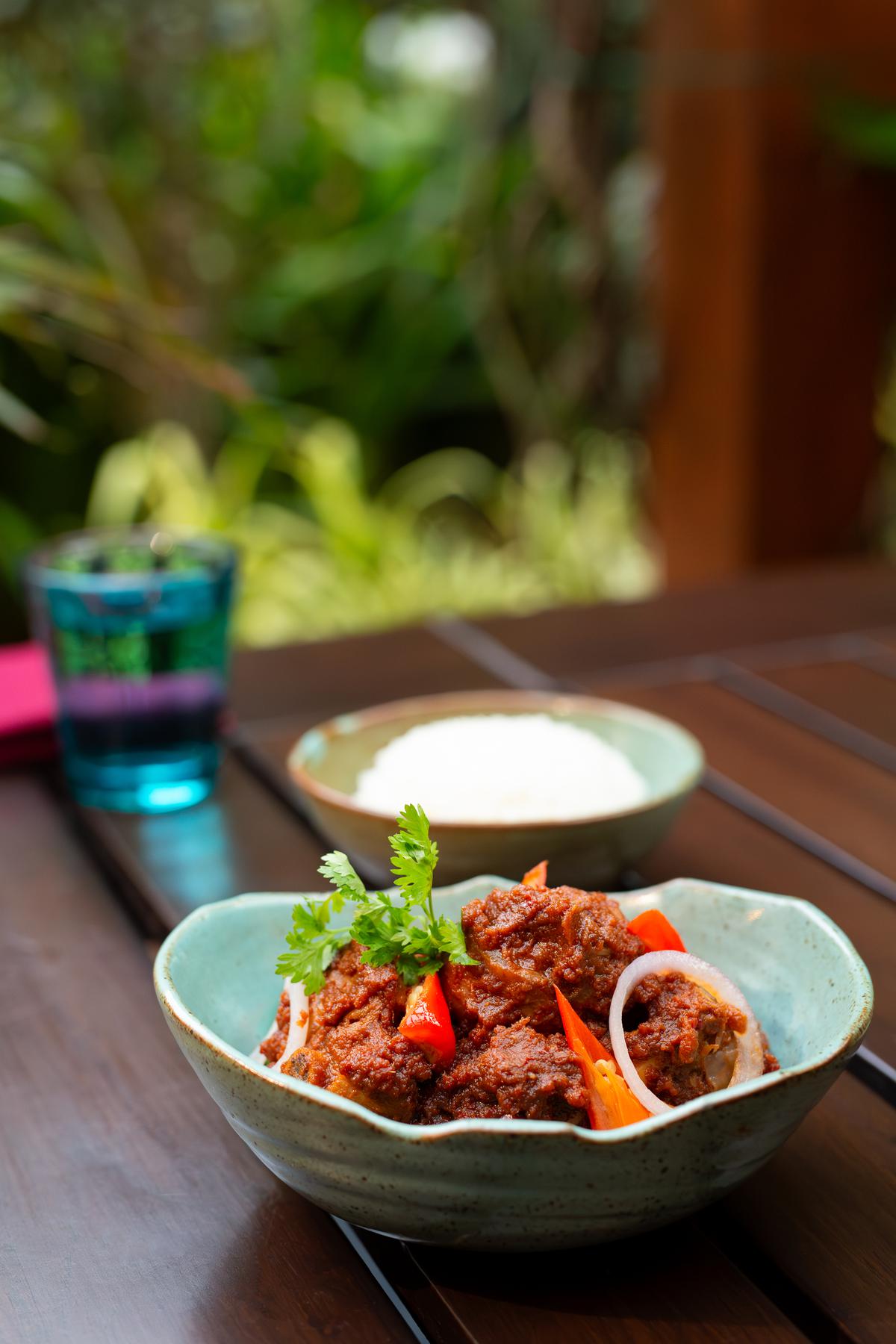 Kambing Masak Merah | Photo Credit: Special Arrangement
There are curries galore on this menu. Kambing Masak Merah is a mutton and tomato gravy. The mutton is soft and the rich tomato gravy, simmered and reduced, is sweet, tangy and lightly spiced with a hint of lemon grass. Nanas masak lemak doon kunit is a pineapple gravy from the Malaysian state of Negeri Sembilan. It is a creamy, spicy gravy with turmeric leaves, coconut milk, bird's eye chilli and lemongrass. They match well with a bowl of hot jasmine rice.
"This pop up has also given me an opportunity to experiment and learn. For example, the shrimp fritters on the menu were a good dish, but plain – looked like shrimp fritters. I wanted it to be visually appealing, so I cleaned, fried and added the prawn heads to the dish," says Chef Asari.
He further added that it has been a mutually beneficial journey for Park Hyatt Chennai. "I have always made sambal with prawns and for this festival, I have come up with a recipe for vegetarian sambal, which is easy to make and tastes great too."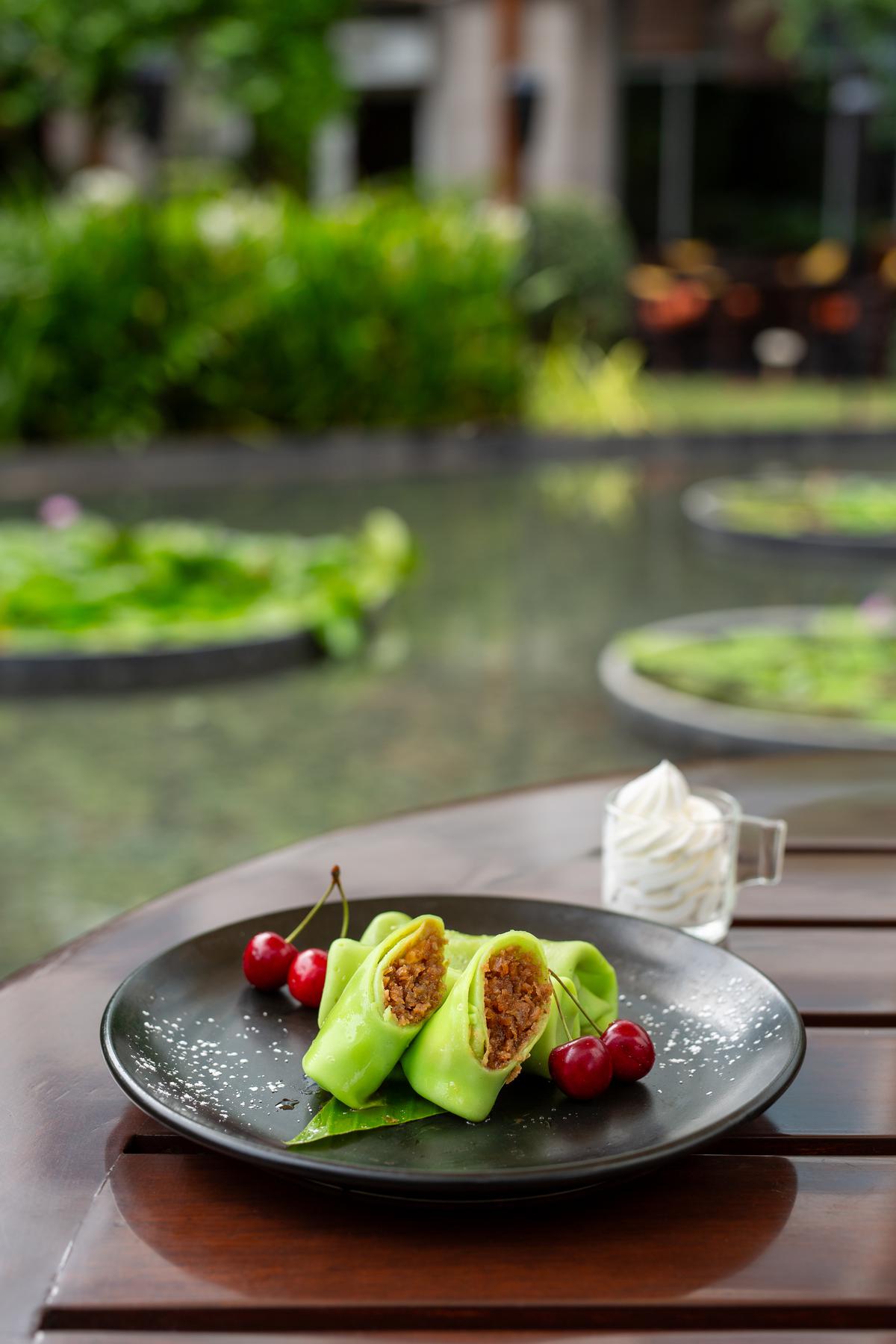 Cuih Ketayap | Photo Credit: Special Arrangement
We also try the kuih ketayap which is a green crepe filled with a mixture of grated coconut, palm sugar. Crepe batter is made from pandan extract. This dessert is vibrant, warm, lightly sweet and goes well with a scoop of ice cream.
Chef Asari's Food Festival will go on till 24th July at Mister Ong, Park Hyatt Chennai from 7PM to 11PM. A meal for two costs ₹2500 excluding taxes.