Pan Sauce Poetry Restaurant | Photo Credit: Special Arrangement
Serving a variety of aesthetically pleasing dishes and flavourful sauces, Paan Sauce Poetry has launched in RA Puram with an aim to provide a pocket-friendly fine-dining experience. Pastel gray walls, floral motifs in earthy colors, and wooden furniture evoke a bohemian chic vibe in this newly opened restaurant.
The refreshing Watermelon Citrus Mocktail, which we tried for the first time, is a much-needed respite from the sweltering heat. Unfortunately this is followed by a lukewarm pina colada with chunks of pineapple and tender coconut that clogs our paper straws.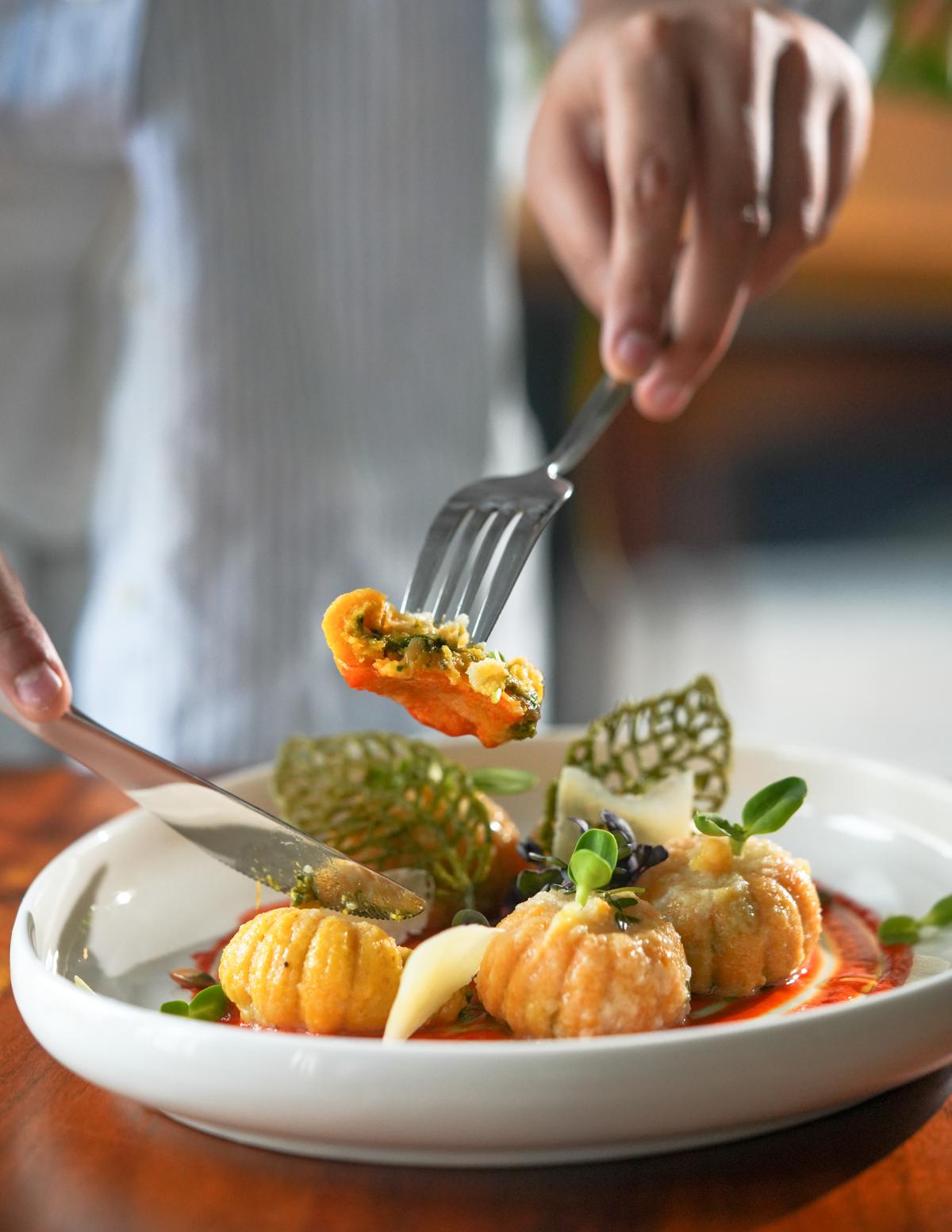 Pumpkin Gnocchi | Photo Credit: Special Arrangement
The main course starts with Pumpkin Gnocchi, which is fluffy, warm and filled with Basil Pesto. There's also gooey bocconcini cheese, served over a layer of lightly spiced red pepper coulis and topped with sprouts and microgreens.
We also try the papery duck confit rillettes wrapped in crispy phyllo, where each bite begins with a crunch that gives way to tender duck filling, followed by a jammy chilli orange sauce. Although there is a citrus glaze, it is very minimal, having little effect on the dish.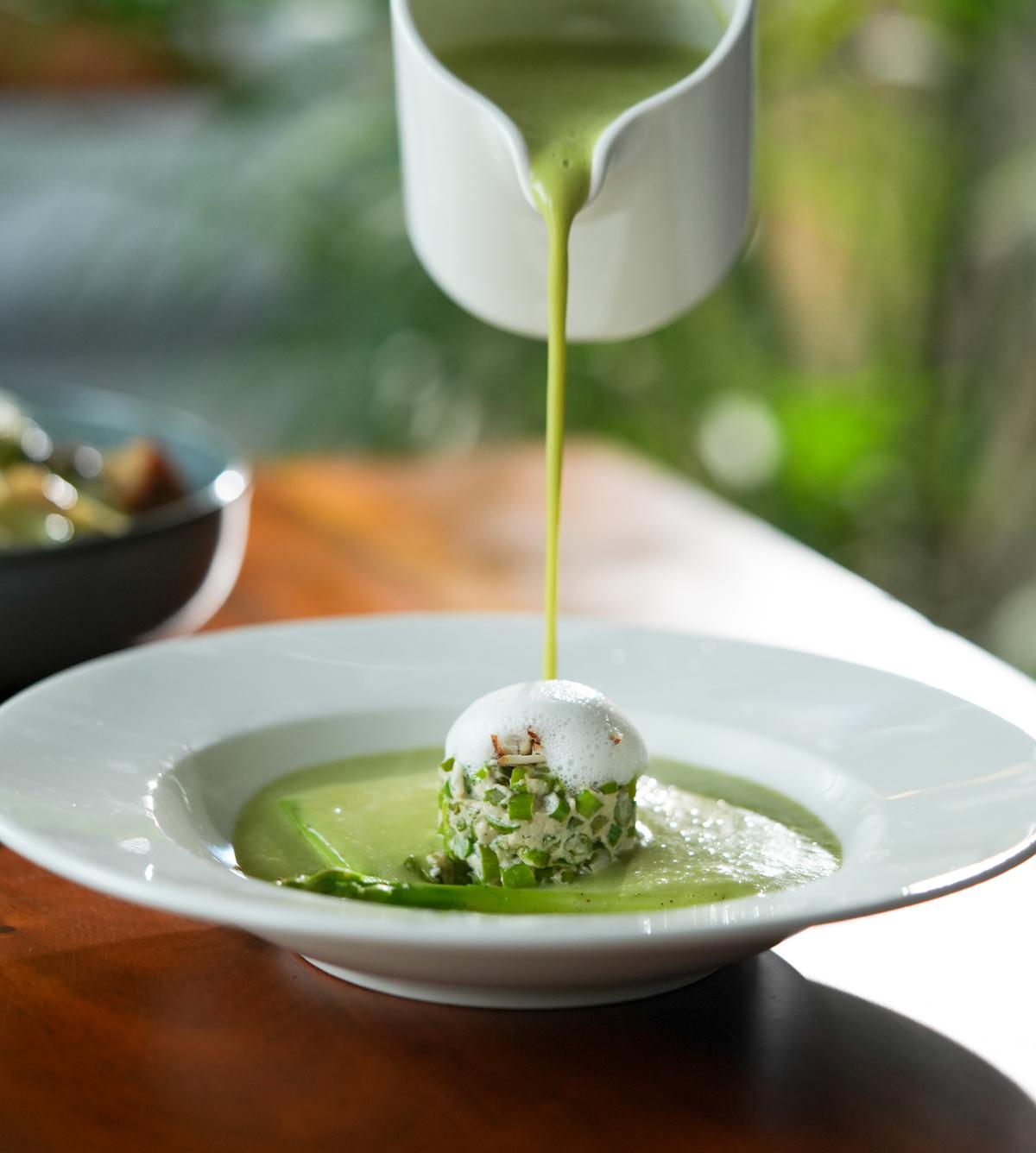 asparagus soup | Photo Credit: Special Arrangement
Bright Asparagus Soup is creamy and comforting. Smooth and subtly flavored, it consists of asparagus slivers, almond slivers, and is topped with an aromatic thyme foam.
Pan Sous Poetry's menu features cuisine from around the world, with a special focus on European and Middle Eastern flavours. It is run by Guru Prakash and chef Saravanan, who says he initially wanted to build a cafe. "This dining experience is chef driven. Over the years, I have worked in French, Middle Eastern and Italian fine dining kitchens. I aim to serve authentic cuisine in our space."
The chef says the Garganelli pasta with smoked chicken slices, flavored with sun-dried tomatoes and charred capers, is one of his best sellers. The strength of the dish lies in its simplicity: rustic handmade pasta and quality ingredients.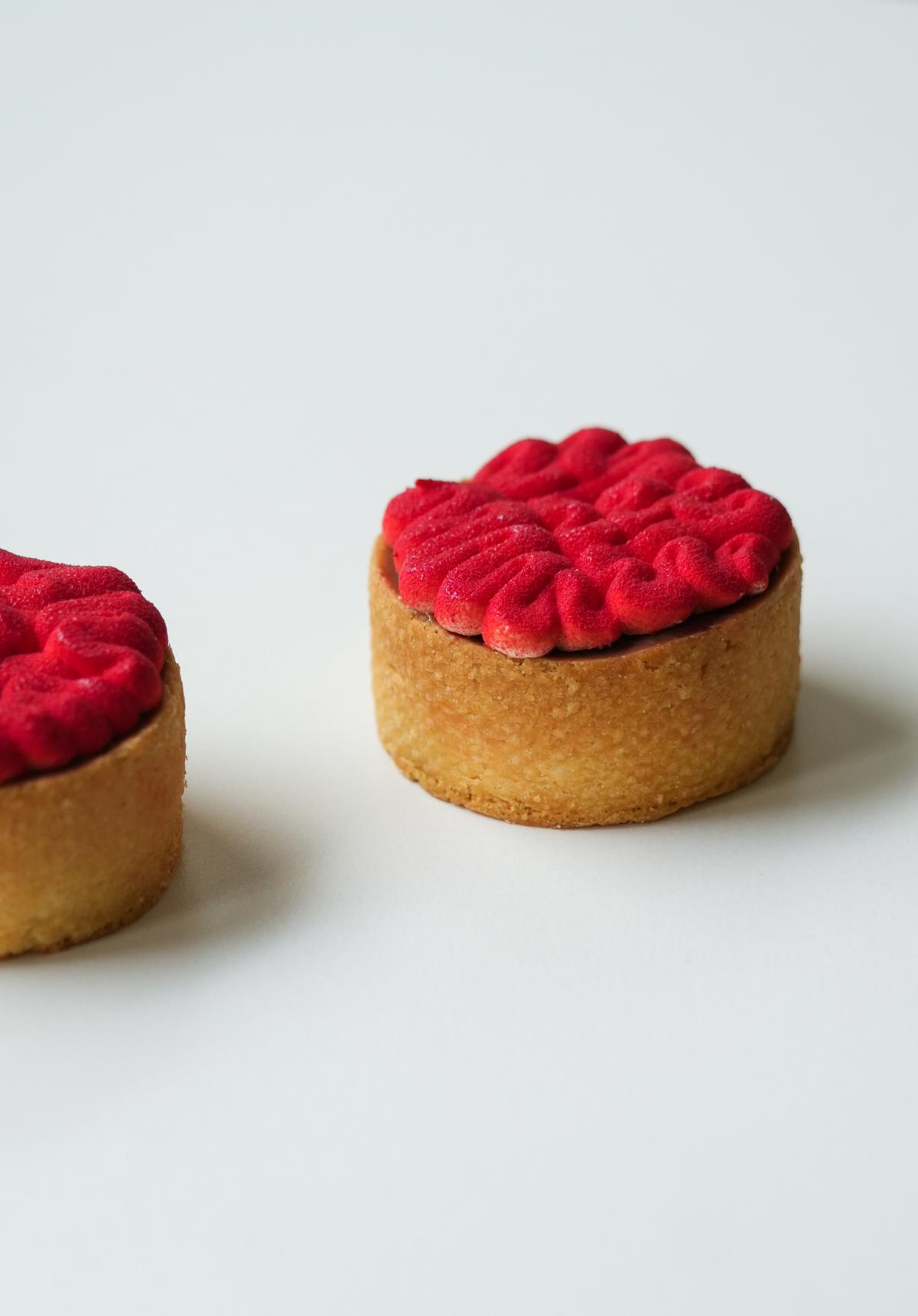 Raspberry and Milk Chocolate Tart | Photo Credit: Special Arrangement
Dessert includes a raspberry tart with a milk chocolate mousse, dark chocolate ganache and a raspberry jam that's tart enough to make us pucker up.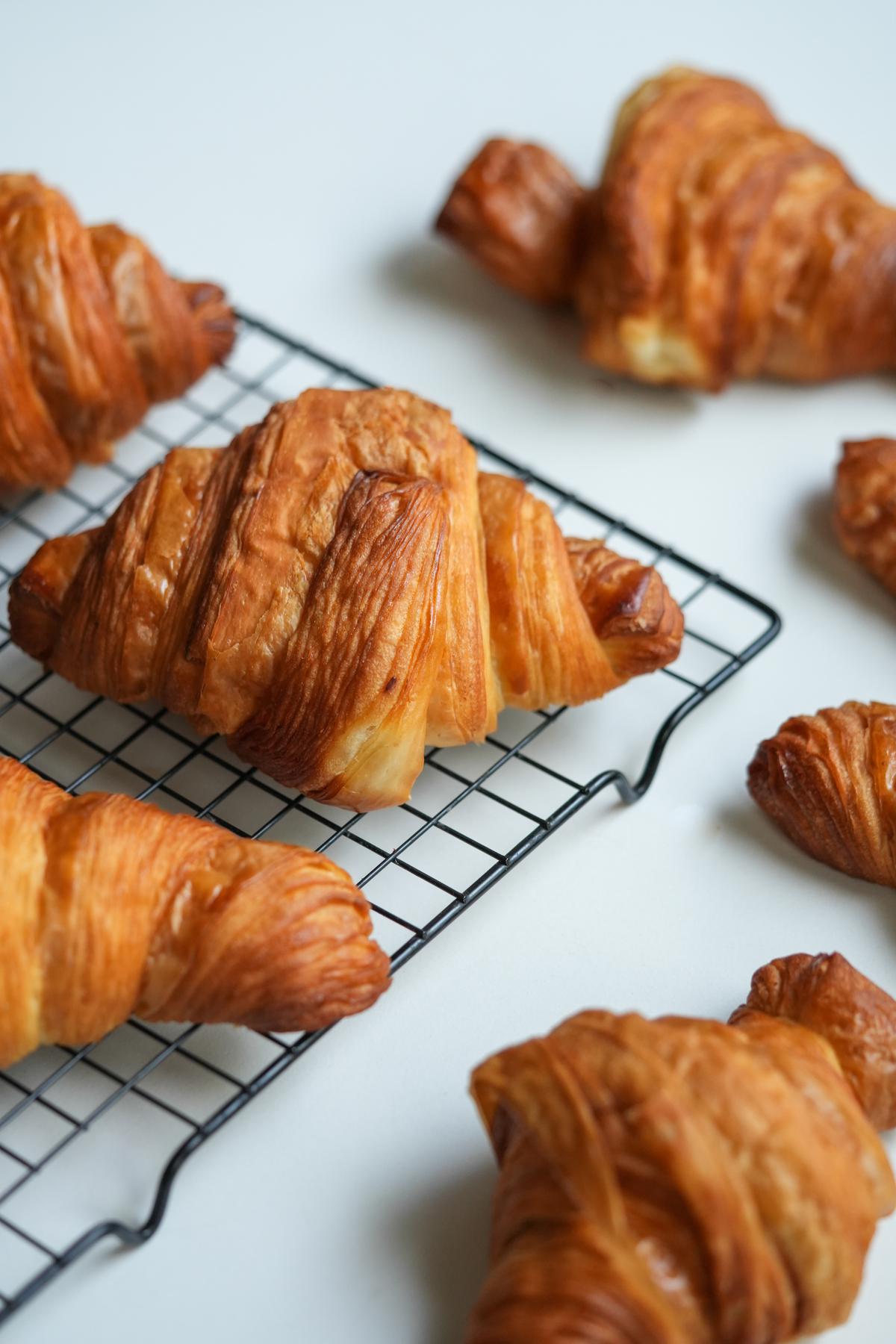 Croissants by Textures | Photo Credit: Special Arrangement
Along with Pan Sauce Poetry, the duo has also launched Textures, a patisserie and boulangerie. In the coming months, the restaurant also intends to introduce plated desserts and host curated dining experiences.
A meal for two costs Rs. 800. It is located at 78, 2nd Main Road, RA Puram.