Like every metro across the globe, Chennai too has been seeing a rapid increase in the number of restaurants serving international cuisine. But very rarely does it feel like we have been transported to that country for a meal.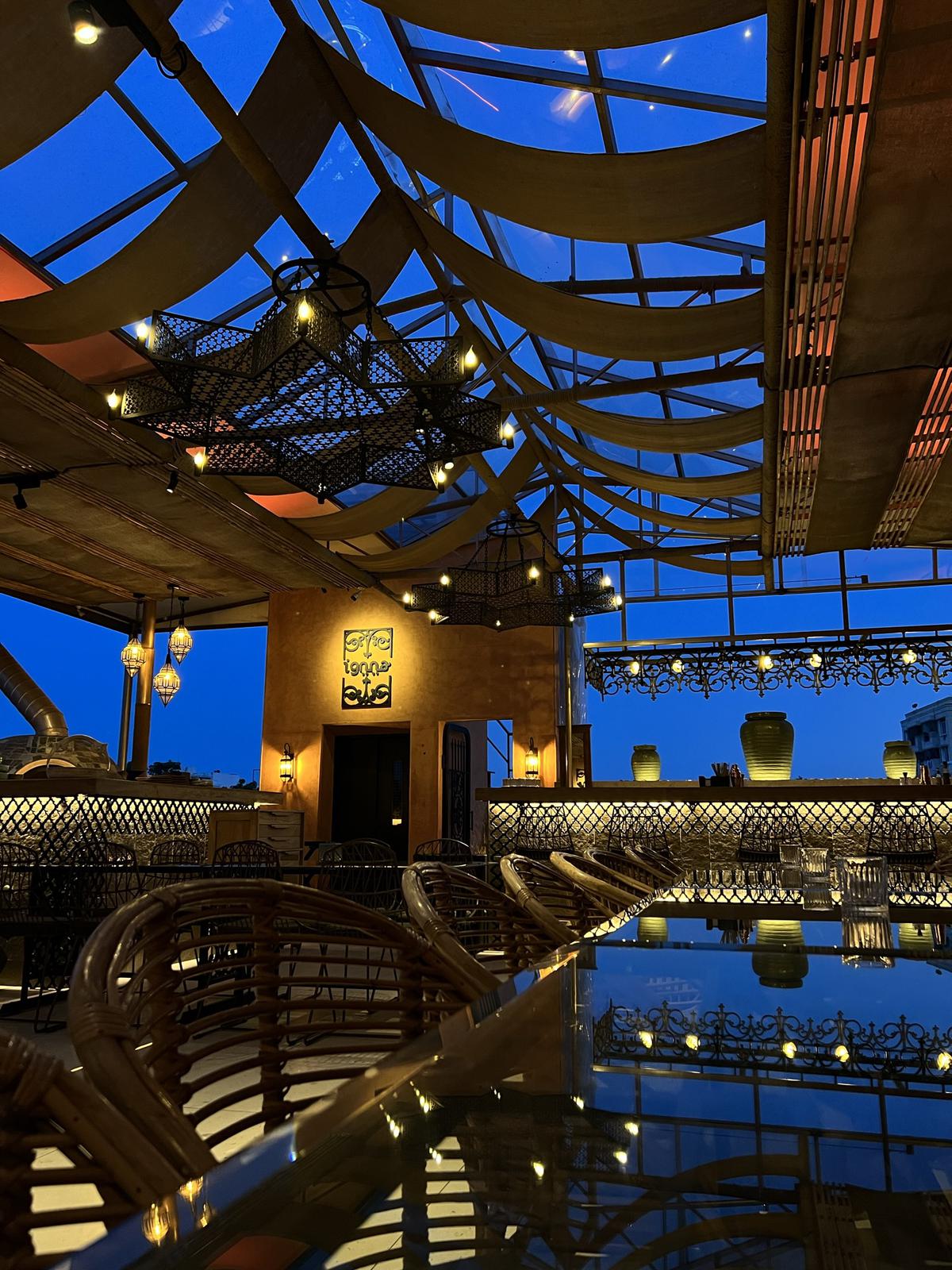 We make our way through the bustling Sterling road in Nungambakkam to step into a calm and colourful Morocco at Ignna by Midnight Sun. The sandstone coloured walls, teal decor, greenery and lighting that changes every day make the place selfie-friendly. "Morocco has a rich culture and thriving nightlife and I wanted to bring that to Chennai. When I was designing the place, I envisioned it to be apt for sundowners and romantic dinners to see the sky turn pink and purple. So we decided to name it Ignna which means sky in Tamazight, a local Moroccan dialect," says Thirukumaran Roopkumar, creative director and founder of Midnight Sun. As the weather gets cooler, the open roof ambience is pleasant and air blowers built into the walls keep pesky mosquitoes away. There is an open bar counter and a wood-fired oven that fills the air with the warm aroma of freshly-baked breads.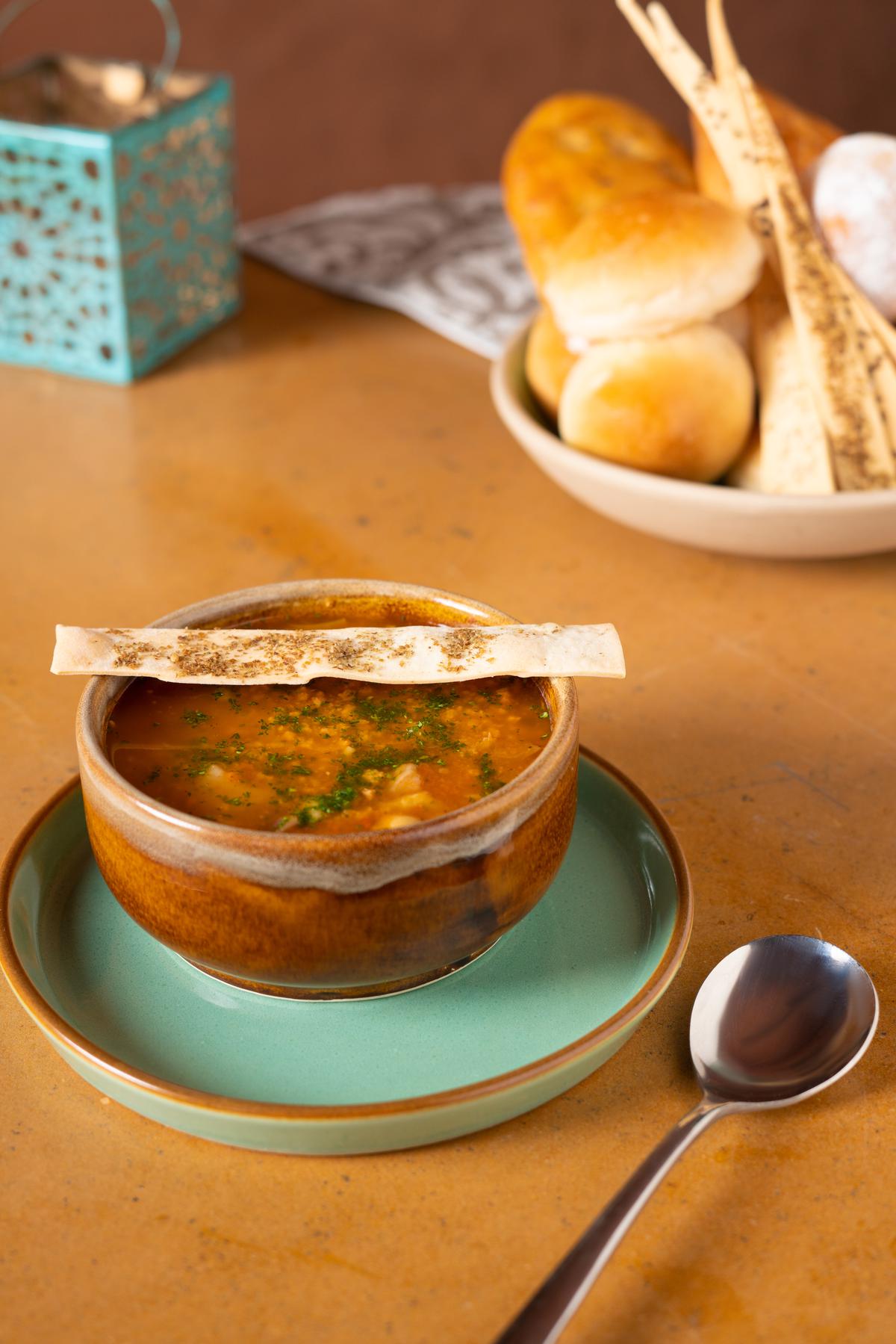 First a bread basket is brought in with a guacamole humas, and salsa. With caution to save room for the rest of the feast, we take it slow with the baked goods. With both a la carte and set menu options available, we go for the latter. Soups come in first. The charcoal roasted twin pepper soup is creamy, mildly spiced with a heady basil flavour. Classic chicken Harira soup, a traditional Moroccan soup had during Ramzan, is also served. It is a tomato and chickpea-based broth served with a garlic thin crust bread.
In Morocco, every meal is said to include a salad with cooked or raw vegetables. We try the sweet, savoury and refreshing watermelon and feta salad which is tossed with cucumber and specks of pistachio.
"Our intention is to deliver a close-to-authentic Moroccan dining experience but for the Indian palette. With Chef Jugesh Arora's experience and notes from my trip to Morocco, we took multiple trials to finalise the dishes," says Thirukumaran.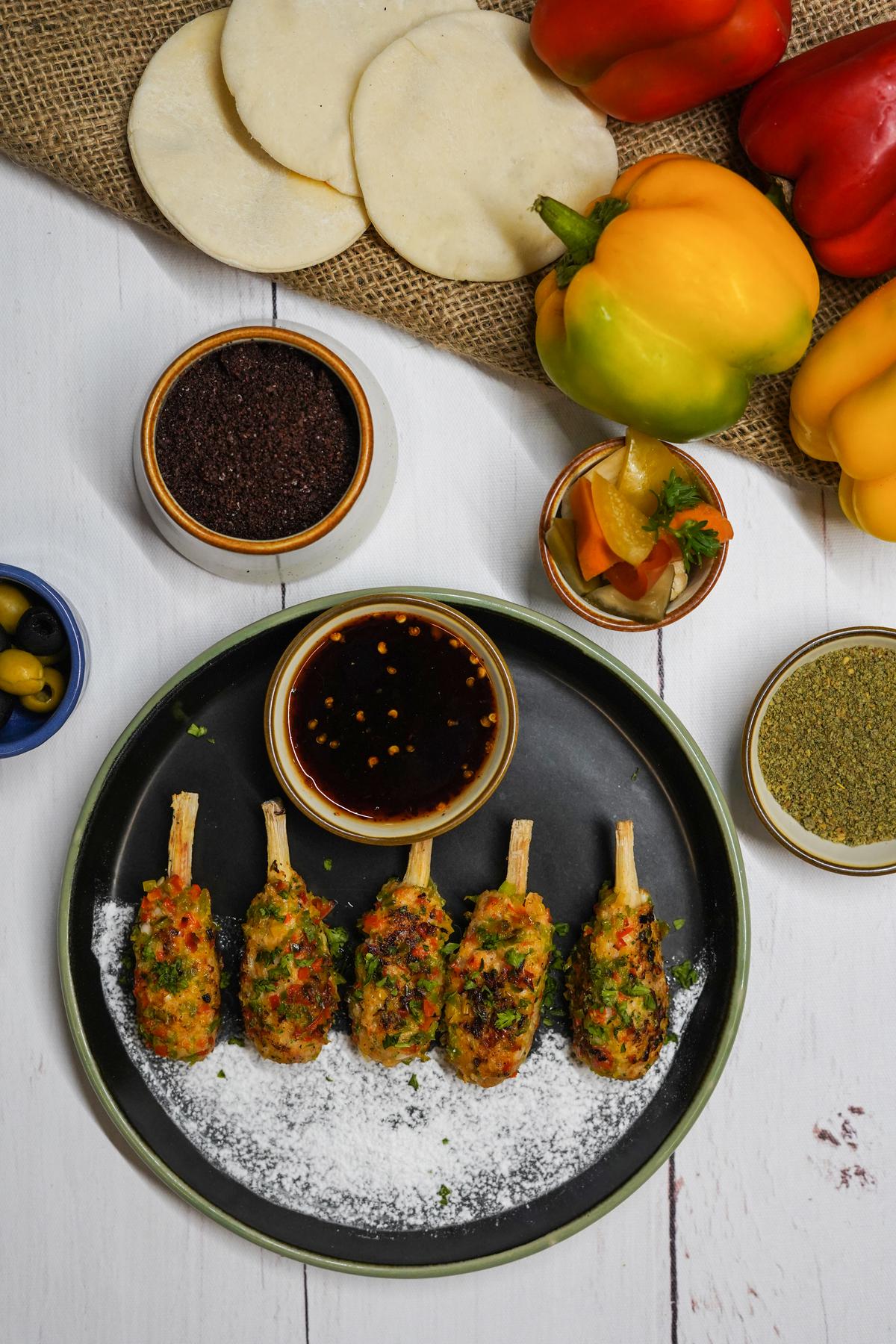 Intrigued by the ingredients, we try the pan grilled sugarcane prawn cakes. The prawns are minced with chilli and a spice blend and are wrapped around thin sugarcane fingers before being grilled. As juices from the sugarcane seep into the meat, making it an interesting dish to try once, the inconvenience of eating it brings it to a quick satiation point.
Pita Party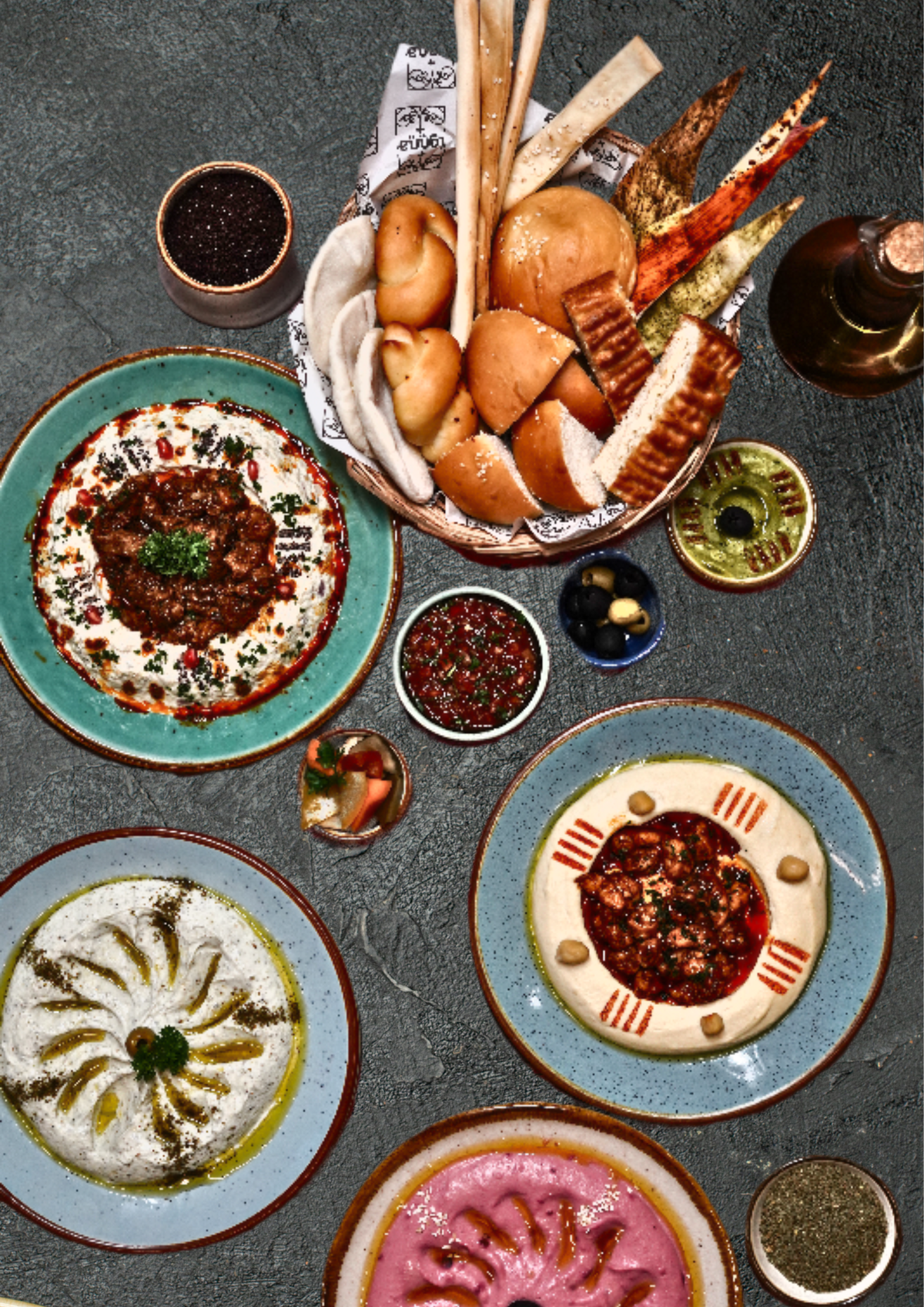 Warm and fluffy pitas are brought in with several options for dips. The beetroot hummus stands out with earthy flavours and a bright colour. The prawn hummus is served with a prawn curry and is mildly spiced. Ali Nazik, a creamy baba ganoush is also served with curried lamb bits. It is savoury and smokiness of the charred eggplant elevates the dip.
We also try the seafood tagine, a deep broth, served in an authentic tagine (vessel) which is hearty and mildly tangy with prawns, calamari and a mix of vegetables. It is served with a side of couscous.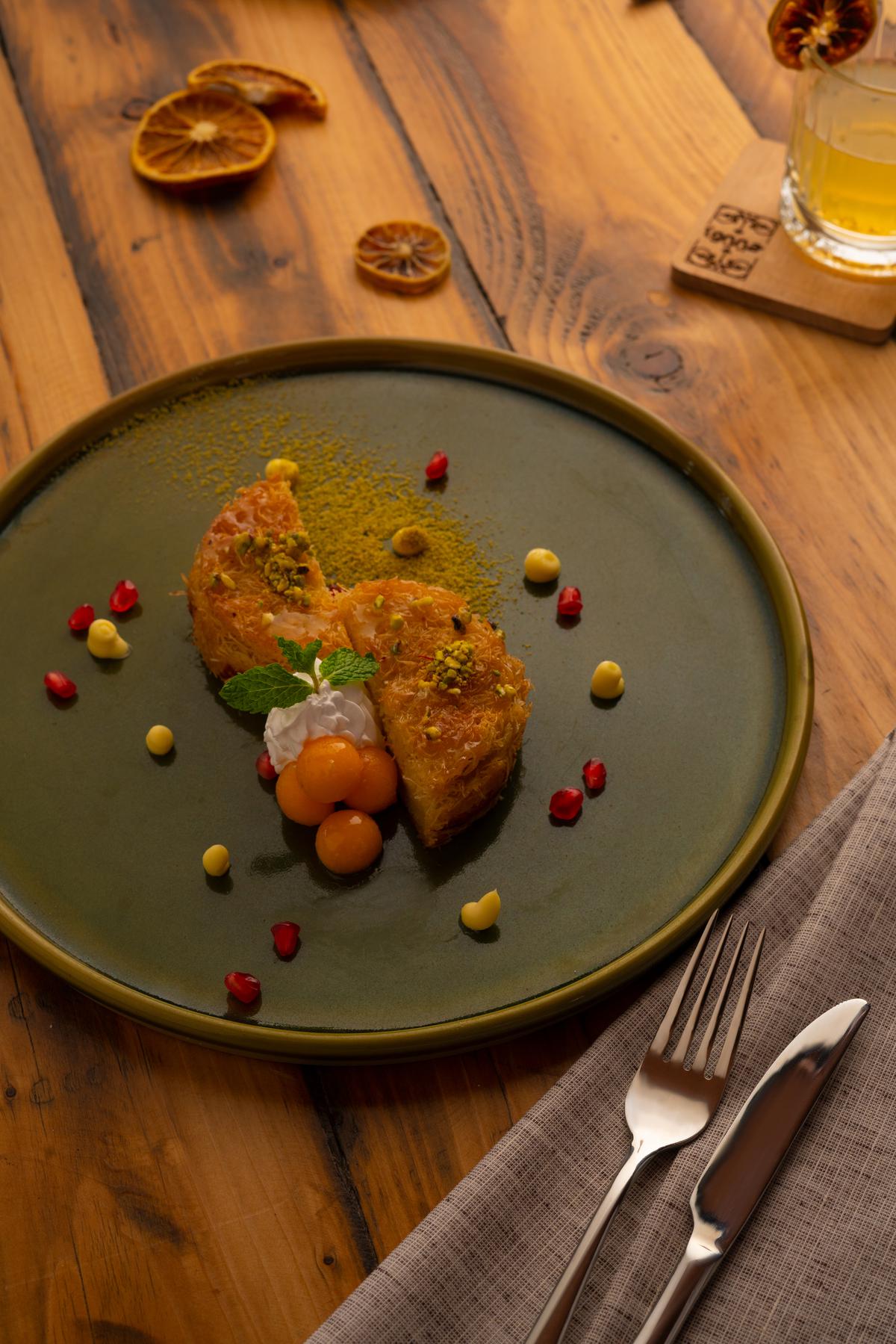 The meal ends with crispy Kunafah and warm baklava stuffed with pistachio. Sugar syrup is served on the side to cater to one's preference.
Ignna is a part of Midnight Sun, an exclusive members-only club and can be booked for private events. It also has a ballroom that can accomodate close to 100 guests and will soon house Plouf, a French cafe.
Ignna by Midnight Sun is on 58, Sterling Road, Nungambakkam. A meal for two without beverages costs ₹1800.