Rocky Singh is on another culinary road trip through Kerala. Food connoisseurs, and friends Rocky and Mayur Sharma (Rocky and Mayur) have been unravelling little-known food joints, popular cafes and dishes across the country, through their TV show Highway on the Plate, and made the street food culture cool and popular.
Currently, Rocky is travelling through Kerala on a food journey for Season 7 of #roadtrippinwithrocky on History TV 18 and in the process, discovering new joints and dishes, and also revisiting "beloved" eating places.
He began his journey from Kovalam beach in Thiruvananthapuram on July 17, with plans to explore the foodscape of Kollam, Alappuzha, Kottayam, Kochi, Thrissur and Palakkad. "It is about being in a new city every day. I put out almost three to five videos daily on restaurants and cafes," says Rocky who has included games and a quiz in the show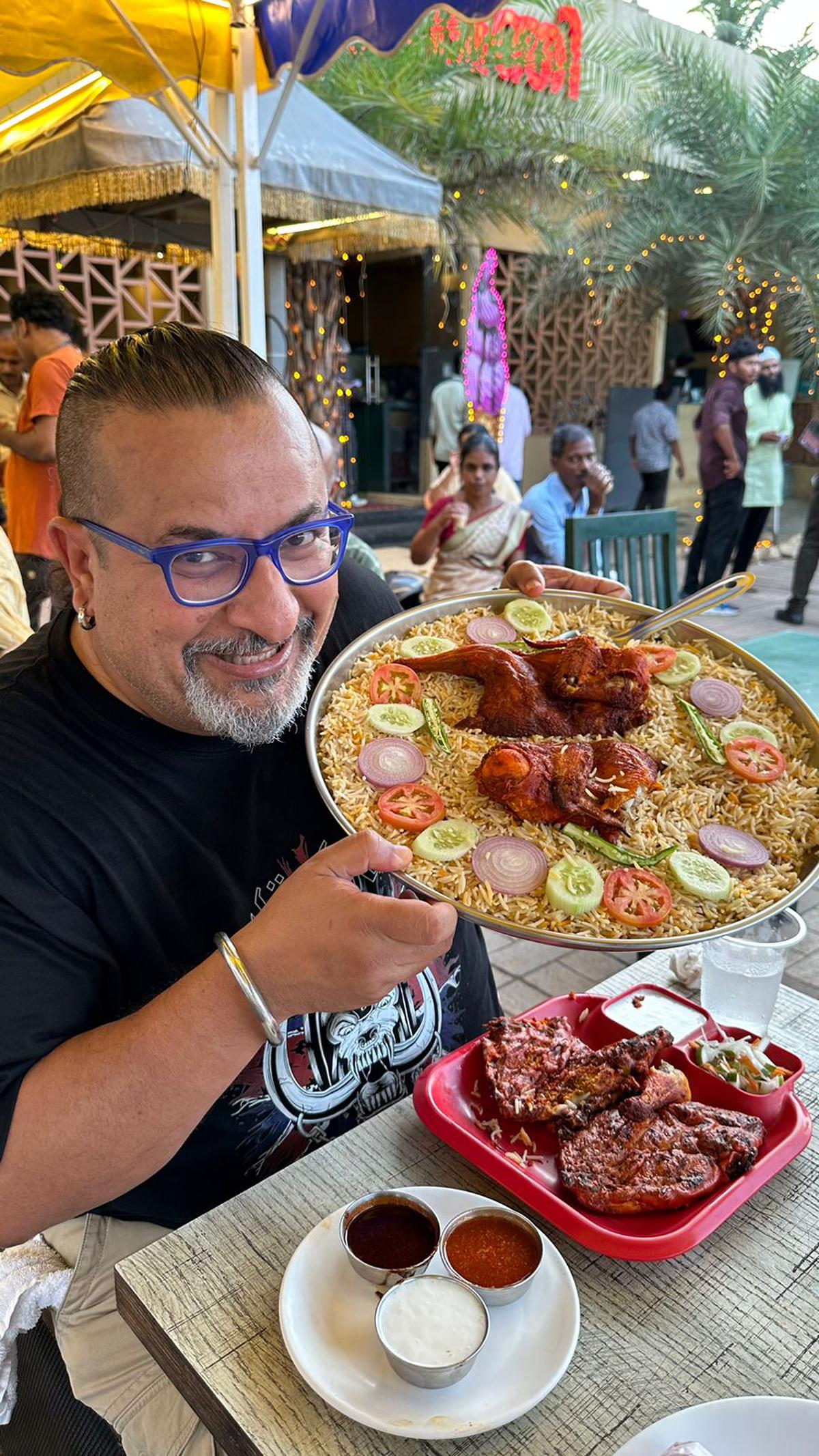 Taste of Arabia
One of the dishes that Rocky found new in Kerala is the mandi — a Yemeni dish — he had at Kubaba in Alappuzha. "The spicy rice is cooked over coals in an eight feet deep pit. A wire mesh over the rice holds the meats, chicken and mutton, which are cooked by the steam from the rice and the heat from the coal. The barbecued meat drippings flavour the rice," explains Rocky.
He was in Kerala last year too, shooting a programme for a US company Duck and Poultry, focussed on the Kerala duck and its dishes. He observes that Kerala has witnessed a change in the food scenario. "A few years ago, Kerala chicken fry and the shawarma were new entrants. But now more Arabic food — including desserts, starters and main course dishes — are available," he says, adding that Kerala's culture is enriched as it continues to accept and absorb other cultures.
On the show, Rocky dons the traditional mundu and despite the language barrier, peppers his talk with fun and poetry too.
COVID and after
Post lockdown, Rocky and Mayur were one of the first to start travelling — in a travel bubble — to instil confidence among people to resume eating out. As a wildlife photographer, Rocky says that post-Covid-19, he finds that even isolated places, where only people with an interest in wildlife ventured, are now crowded with travellers. Another fallout is the proliferation of high-end and specialized dining places across India, he says
"The country has moved into a global level of opening very high-end and specialized dining spaces. We now have many modernist food places for the well-travelled Indian. There is almost a kind of food movement in the country," he says.