Born and raised in Singapore, Chef Akmal Anuar's culinary journey began at the tender age of 10, amidst the vibrant hustle of his parents' hawker food stall.
"I grew up seeing my parents work really hard in the food business, and I set out with similar determination," recalls the second-generation Singaporean Malay. A connoisseur of Malay cuisine, Akmal's childhood love for aromatic coconut-based curries and rice continues to influence him.
In the early 2000s, he joined as a cook at one of Singapore's prestigious French restaurants, Les Amis. "From a young age, I knew I needed to work hard and earn money, so eventually working at cafes, taking up part-time shifts in hospitals and through friends, I finally secured a job at Les Amis."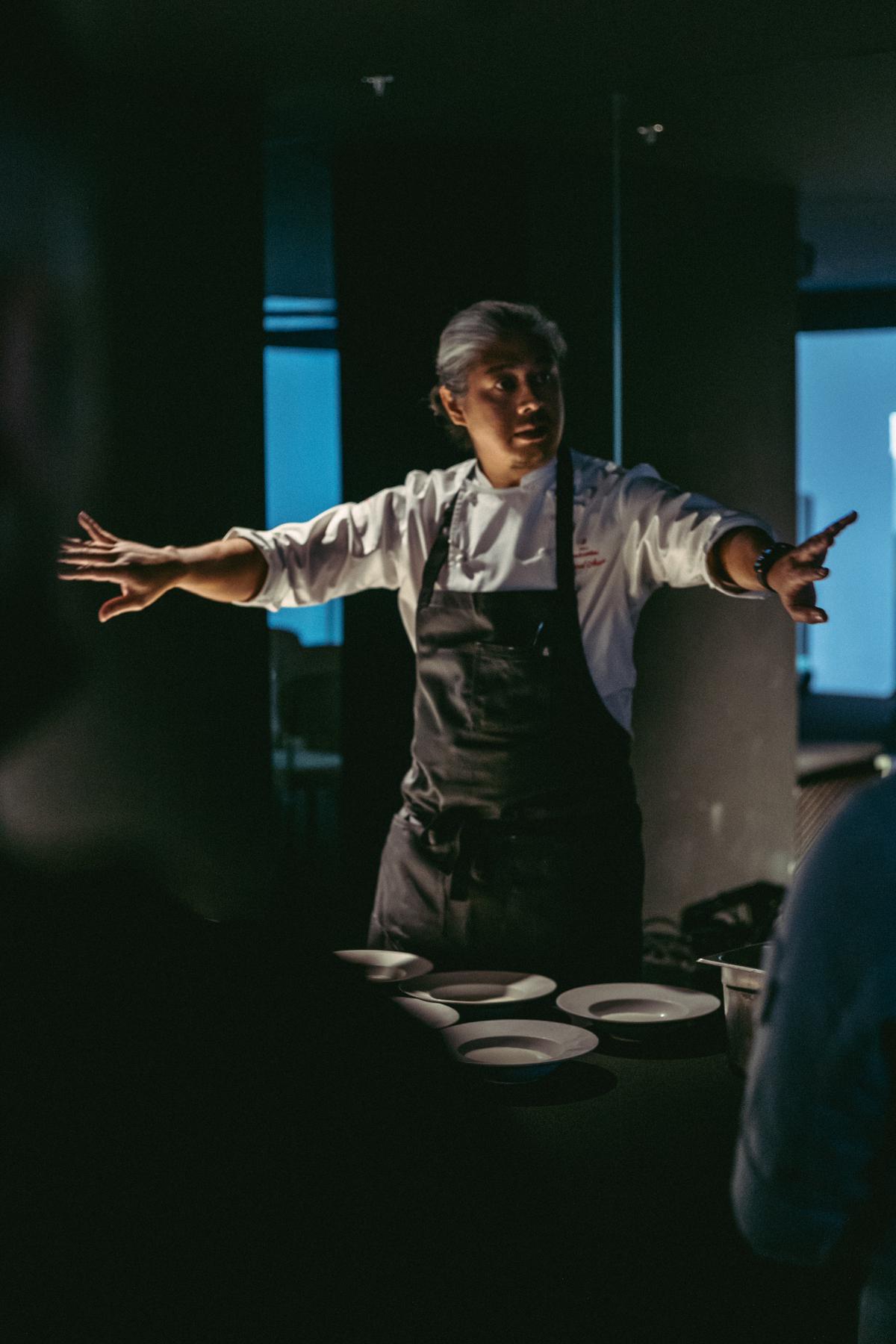 Under the tutelage of celebrated Singaporean chef, Justin Quek, he honed his skills and acquired the finesse of haute cuisine. "I got lucky, but from there, from that French restaurant in Singapore, my life picked up and made me what I am today," Akmal humbly acknowledges.
Akmal's culinary journey led him to Dubai in 2014. Collaborating with the Starwood Group at Le Royal Meridien, he spearheaded the creation of Zengo, a restaurant blending the flavours of Asian and Mexican cuisines. However, the impact of the oil price crash in 2015 cast an unforeseen shadow on the service industry in Dubai, prompting Akmal's eventual return to Singapore.
"When I left the hotel in Dubai in 2015, it was at a point where I already told myself I'm never going to work for somebody anymore," he asserts. "I had to let people listen to my voice." Akmal embraced partnerships and co-founded his first restaurant, 3Fils, in Dubai , in 2016, alongside two Emiratis. After Akmal's departure in 2019, the restaurant swiftly soared to prominence and secured the top spot on the MENA (Middle East and North Africa) 50 Best list in 2022. Additionally, it earned a coveted Michelin Bib Gourmand this year.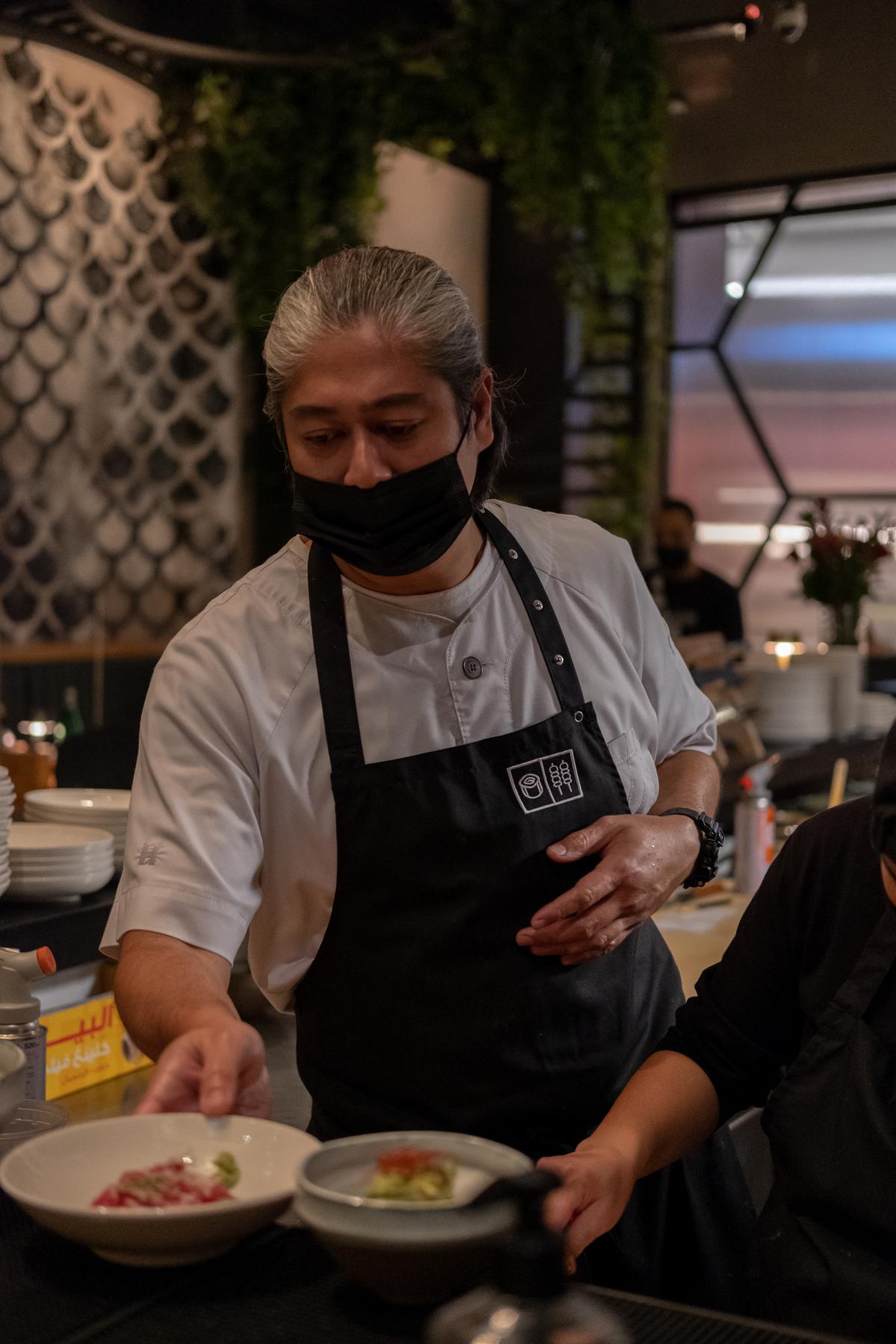 "I have no degree in business. I didn't graduate from culinary school," he says. "Everything I know is from years of time and money invested in travelling, reading books and learning by practice on my own in the kitchen. Many didn't believe in me and it did not work out quite often but with time, I taught myself everything I know today — both in the kitchen and in business."
While the pandemic cast a shadow on the culinary industry, Akmal unveiled Goldfish, a casual sushi and yakitori restaurant, in Dubai in 2021. "I am not a yes man, and I like people challenging me," he declares. "I knew I needed to work by myself, have my own business, create my own menu, buy my own place…"
Following his success with Goldfish, the chef renowned for his expertise in Japanese cuisine ventured into another culinary endeavour in Dubai — 11 Woodfire. The focus here has been on delivering exceptional flavours by using superior ingredients cooked over fire. As a testament to his culinary prowess, Goldfish earned a Bib Gourmand from Michelin this year, while 11 Woodfire proudly secured a Michelin star for two consecutive years, starting in 2022.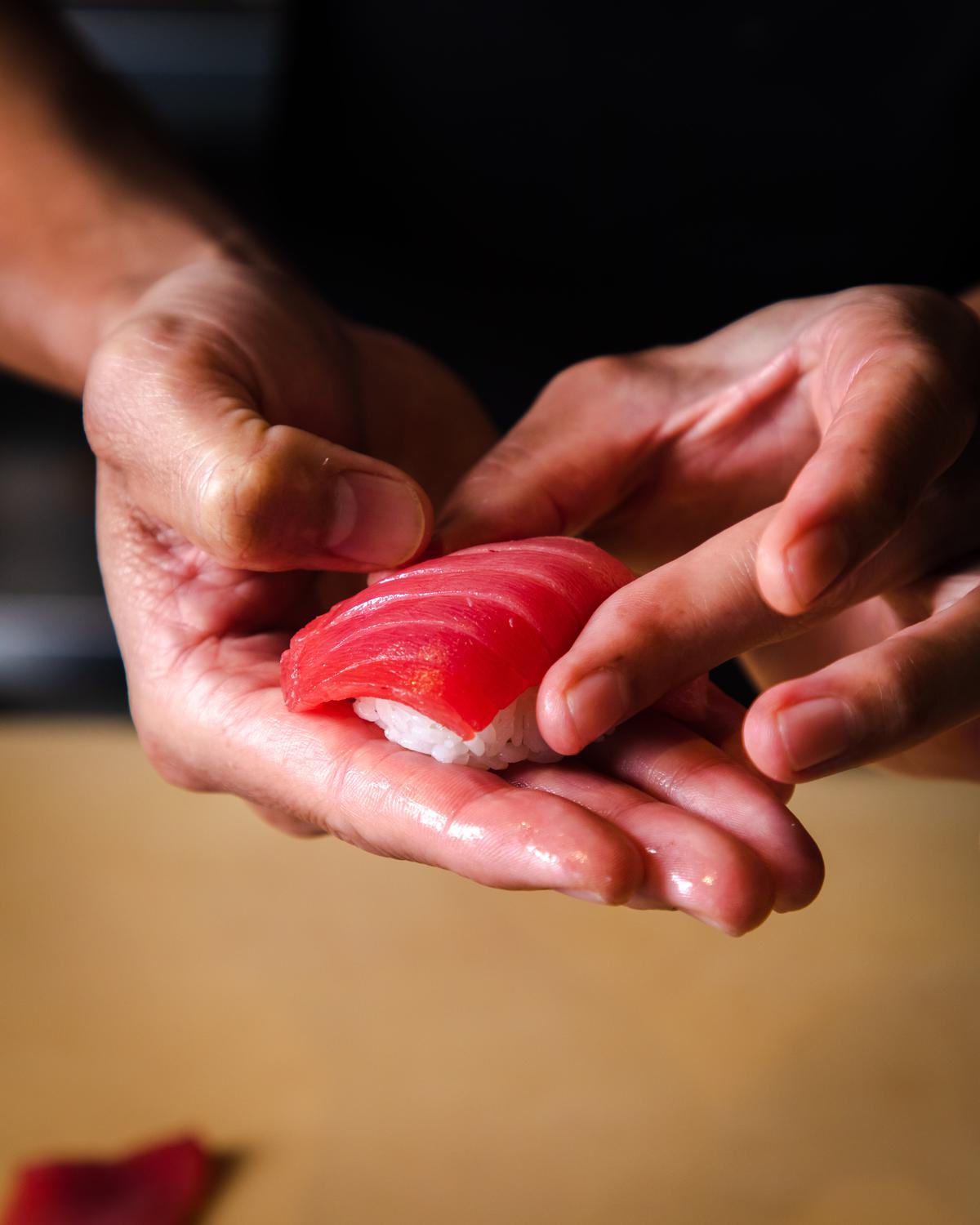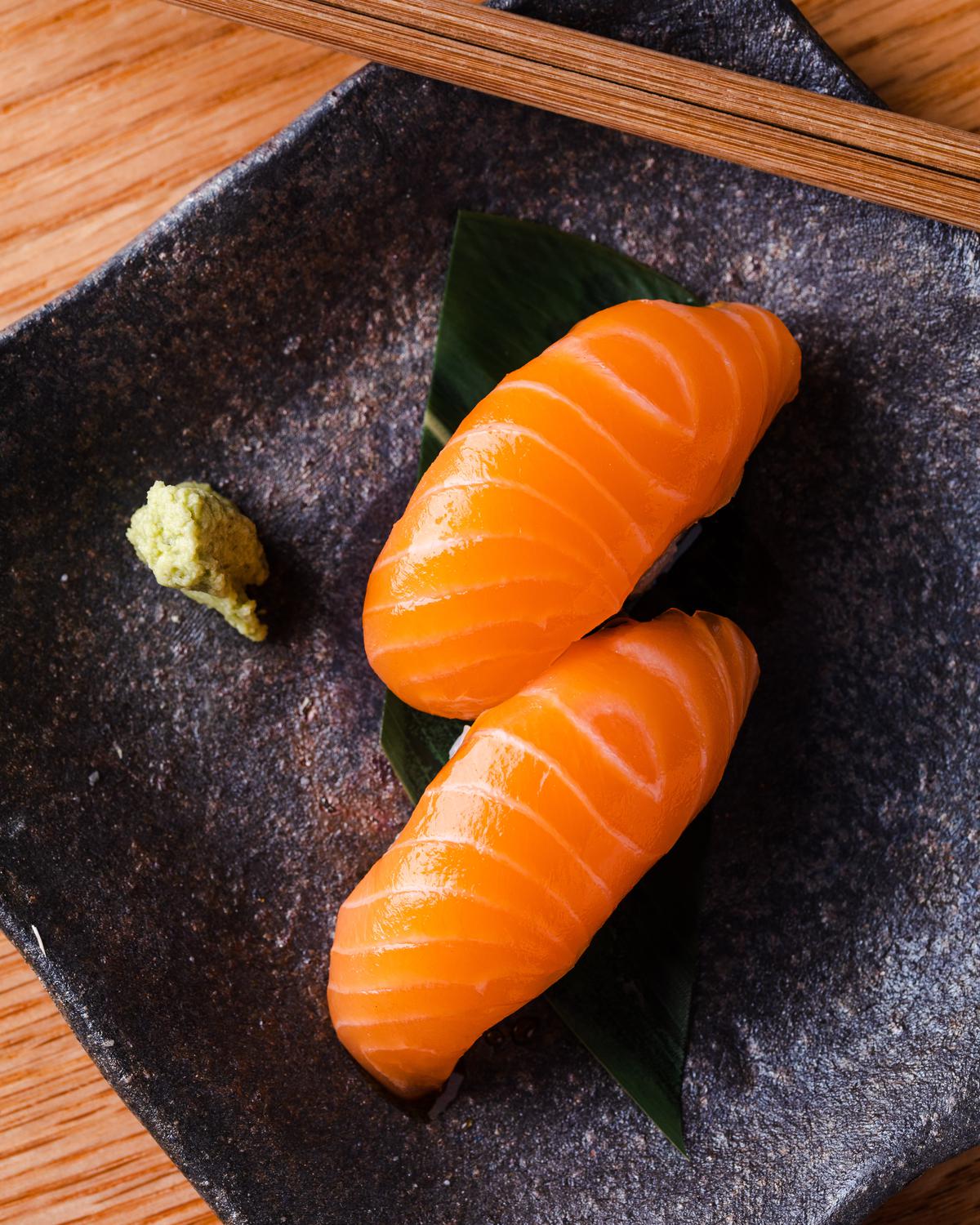 "The Michelin star is like Grammy for any chef, it is a recognition of our craft. For me, it is my graduation certificate I earned for putting in all those hours into my craft in the kitchen, " he says.
From Abu Dhabi to New York, he further expanded his culinary empire with Otoro, a modern Japanese restaurant in Abu Dhabi, Fifty Three, an Asian restaurant in New York City, and Mavia, a restaurant in the middle of the Al Faya desert, in Sharjah, leaving a trail of exceptional culinary experiences across the globe.
"I have many restaurants now. It's very difficult to get people to understand what I want. But I have a core team that has been with me for more than 10 years, and I have my chef who has worked with me directly for 12 years. These people are the ones who help me set the foundation," he explains, noting that he has now taken a backseat in the kitchen.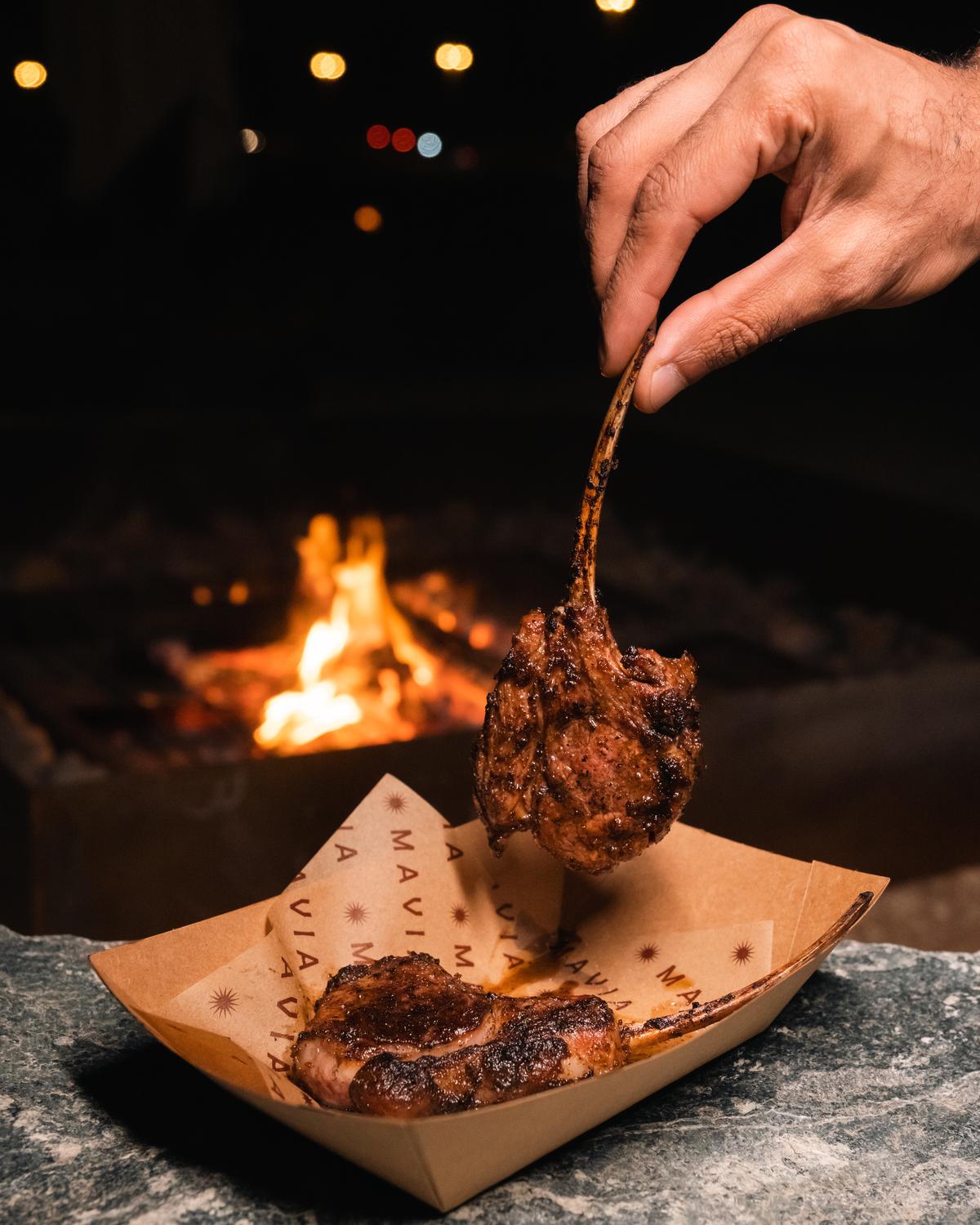 "I'm more of a curator now. I know what makes sense, what the customer wants, the value for money, and how to make these businesses as sustainable as possible," he adds.
Discussing the upcoming eight-course dinner he is hosting in Bengaluru, he says, "I like to play with temperatures and textures. Guests can expect meals that go successively from hot to cold to hot, with a focus on umami and premium ingredients."
The dinner with wine is priced at ₹8,500 plus taxes per person and will be hosted on June 28 and 29 at East – The Asian Living Room, JW Marriott Bengaluru Prestige Golfshire Resort & Spa.