Heaps of mangoes at The Great Mango Festival
Hanu Reddy Mango Tourism is back with its third edition of The Great Mango Festival, which promises a fun-filled day for the enthusiasts of this exotic king of fruits. Held at his farm in Guduvancheri on June 11, 18, and 25, the festival includes but is not limited to mango picking, mango-filled breakfasts, mango-eating competitions, and traditional games to mark his 60th birthday. is full. Mango orchard.
Inspired by cherry, pumpkin and strawberry picking festivals around the world, Hanu Reddy Farms puts its own Indian spin on fruit festivals to celebrate the popular summer fruit. "Mangoes are so deeply ingrained in our culture. Be it on our jewelry, on food, or on decorations on our clothes… it is such a famous fruit. So why aren't we putting it on our map?" says Nithya Reddy, the organizer of the festival. She says that the purpose of this festival is to promote Indian mango tourism.
"It is a very healthy affair, with 750 to 1,000 visitors a day. Usually, many families come to get away from the city and spend the day under the lush green mango trees. There's always something to do!"
The aim of the festival is to provide an agricultural experience for the people of the city who want to try their hand at ploughing, bullock cart ride and paddy planting.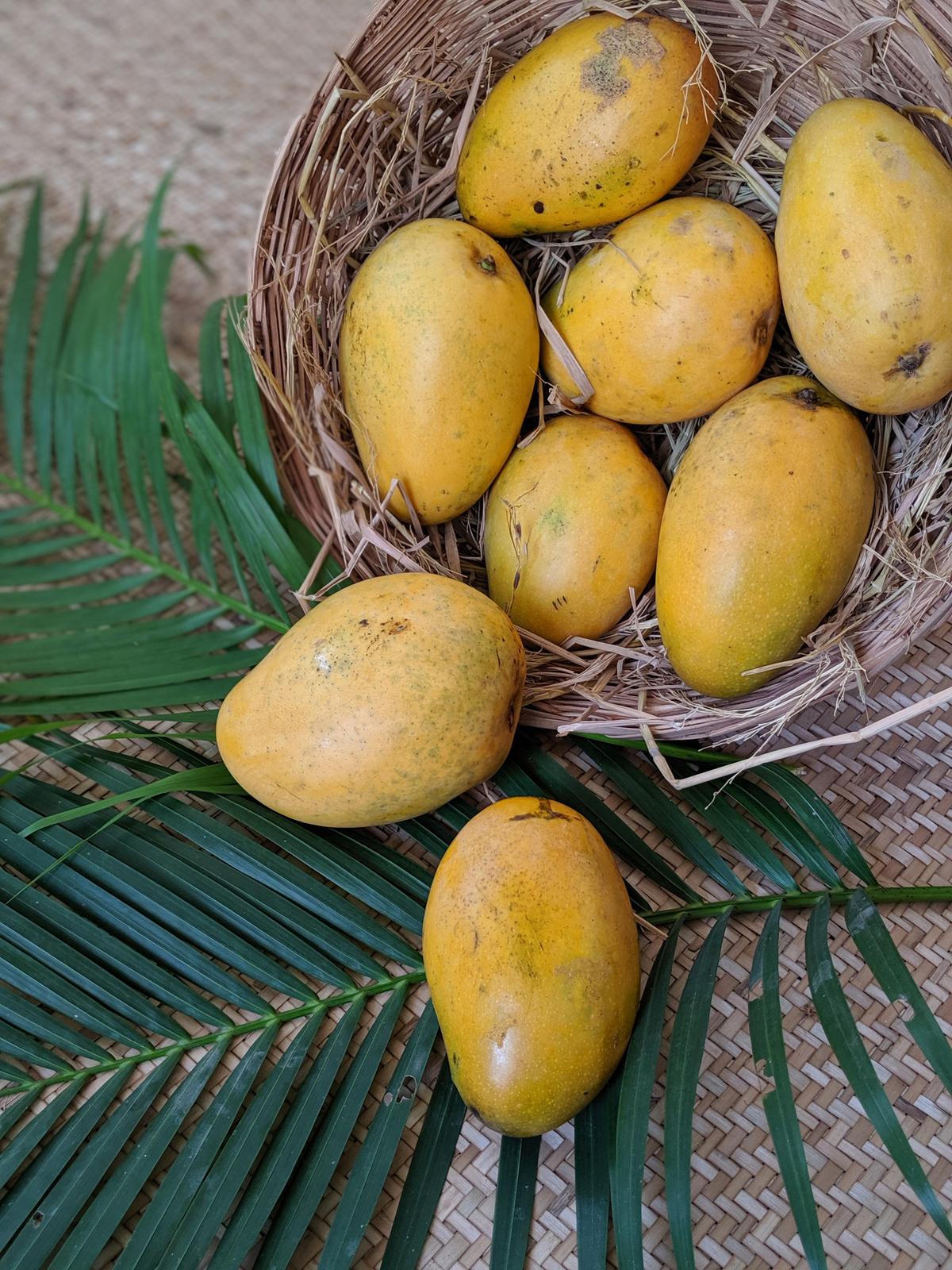 fresh mangoes on festival
It also promises a spread with a mix of straight mangoes on its menu thenga manga Sundal with Classic Puri mango juice, They will also have a petting zoo and cooking workshops with chefs Mr. Bala, Chinmay Arjun Raja and Rakesh Raghunathan.
His 156-foot-long table, at which one can dine, is made from casuarina and eucalyptus wood that fell from 2016's devastating Cyclone Vardah because he wants to create value from waste.
Tickets cost Rs 1,899 for adults and Rs 1,499 for children. Visitors are expected to pay for the mangoes they pick. Call 9962755823 for details or book at hanureddymangotourism.com.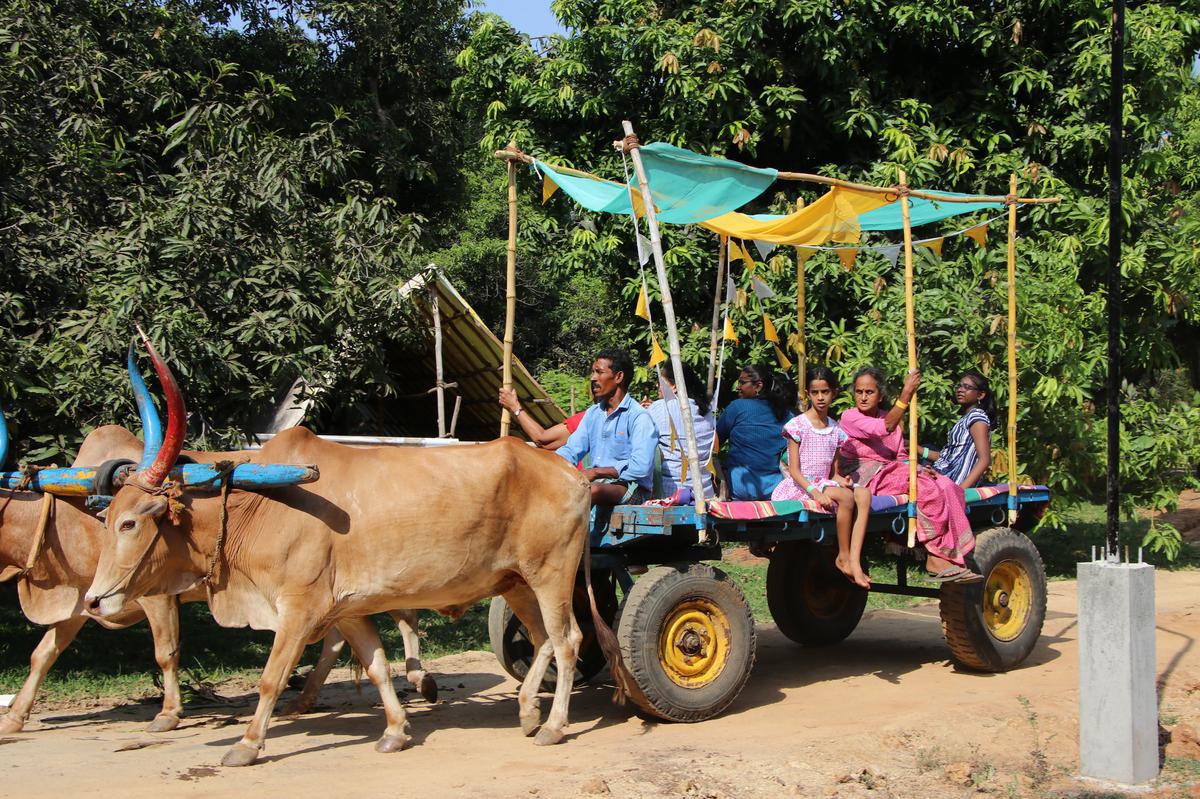 Bullock cart ride.