As bars across the country are tweak menus to include zero-waste cocktails, the bigger breweries and distilleries are also looking to rewrite their scripts.
World over, the spirits industry has set in motion, multi-pronged plans to address its soil, water, and energy footprints. As countries set ambitious targets to reduce greenhouse gas emissions, spirits manufacturers across India such as Bacardi, Bira91, Pernod Ricard, Piccadily Distilleries, and Anheuser Busch InBev,  have begun to step back and analyse ways in which they can reach carbon neutrality, by the halfway mark of the decade.
All for green packaging
For its 2022 The Macallan Harmony Collection, popular scotch brand Macallan used hybrid packaging created by paper expert Michele Posocco. With paper sourced from Italian paper mill Favini, the collection came with a presentation box that incorporated repurposed coffee bean husks and cocoa waste, into its circular packaging.
In 2022, Pernod Ricard India launched #OneForOurPlanet campaign to ensure the company does away with mono-cartons from its packaging by this year. With this initiative, the company would reduce its carbon emissions every year by 7310 tonnes, saving 2.5 lakh trees, and reducing waste-to-land fill by 18745 tonnes.
For New Delhi-based popular beer brand Bira91, started in 2015, Mission to Zero is their climate action blueprint that aims to turn all its facilities green within a decade of its inception.
Its Net Zero project, launchedon Earth Day (22 April ) 2022, with Japan's Kirin Holdings, creates a road map to become carbon neutral by 2025, nearly five years ahead of other global beer makers. This entails a shift to 100% clean energy with a target of 10 megawatts of solar power in the next three years.
The brand currently uses zero coal across its breweries in Mysuru, Kovur in Andhra Pradesh, Nagpur in Maharashtra, Odisha, and Maksi, Gwalior in Madhya Pradesh. Its Mysruru brewery reached net carbon neutrality in 2022. Installing off-grid wind turbines to light up all its facilities is also underway.
Ankur Jain, Founder and CEO, Bira 91, explains, "Today's consumers do not only want to drink flavourful beers, but also want to make better choices for the community and the planet. We believe that carbon emissions are the greatest challenge this generation faces and we are hopeful that our initiative will spark a revolution wherein every beer made in the country will be carbon neutral."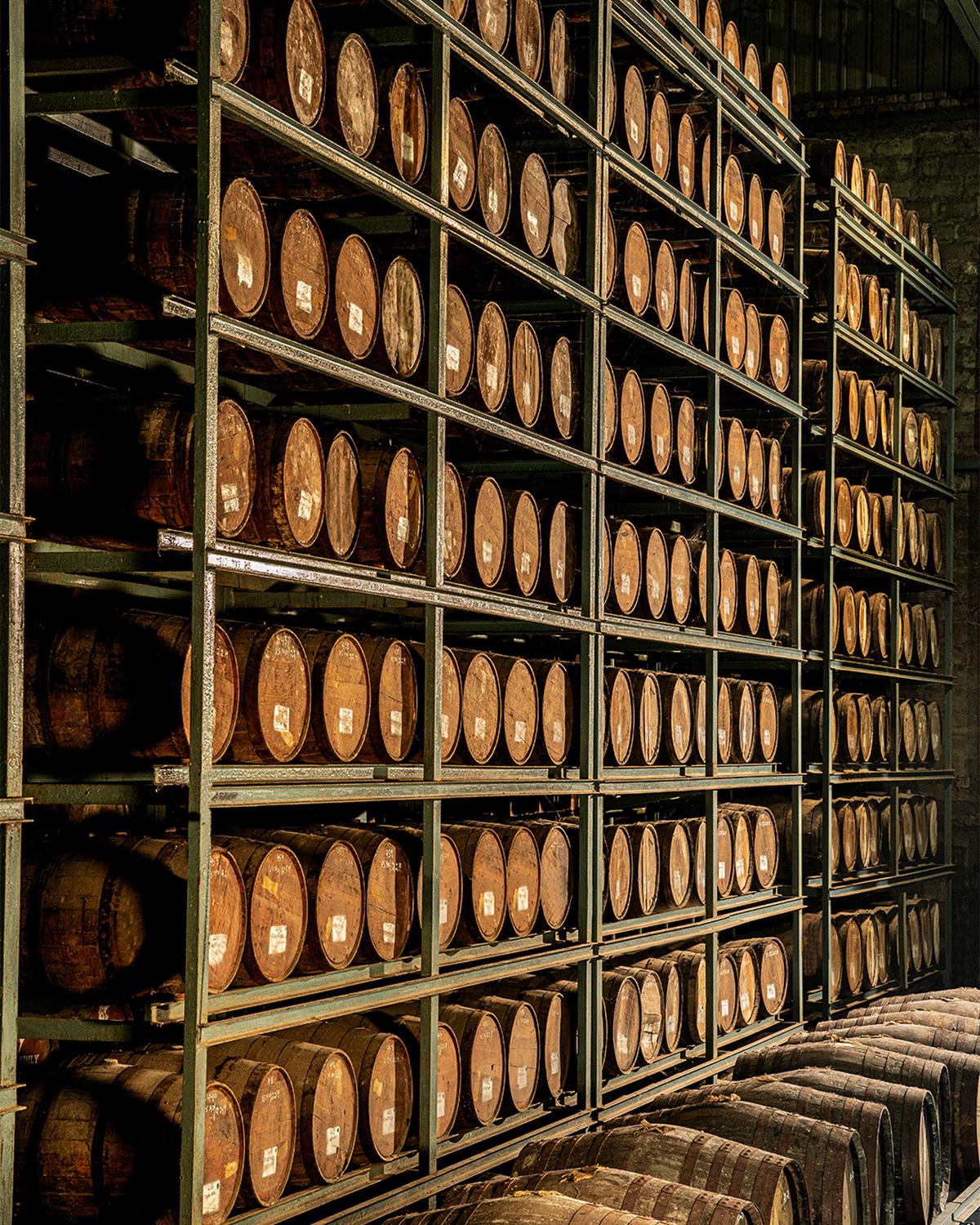 The target specifies a rather ambitious four-pronged plan: a switch to 100% renewable energy, use 60% less energy, consume 50% less water, and ensure zero-waste to landfill by 2025. When it comes to bottling, 95% of the materials used to make the beers are recyclable, and by 2024 will be 99% recyclable, while any waste generated in the beer-making process — broken glass, damaged cartons, and crushed cans are recycled.
All for carbon-neutral beer
For Gurugram-based Piccadilly Industries known for its single malt Indri, and pure cane rum, Camikara, indigenous methods of cultivation and renewable fuels have meant a lower carbon footprint. Prabhkaran Singh Hundal, General Manager, Sales and Marketing says, "For the production of the spirits, we use barley that is cultivated using an indigenous six-row method, which relies on organic and sustainable principles. Six-row cultivation brings smaller yields than other cultivation methods but yields a stronger flavour. Our farmers reuse and recycle barley seeds every year, with leftover material from the spirit manufacturing process, being reused for cattle feed," adds Hundal, of the brand with distilleries in Indri and Bawal in Haryana, and Patiala in Punjab. At United Breweries headquartered in Bengaluru, 19 out of 21 breweries use only agricultural waste (such as rice husk, sawdust, etc.) as boiler solid fuel with wind energy replacing 75% of the conventional power in the Nelamangala, Mangalore and Chamundi breweries.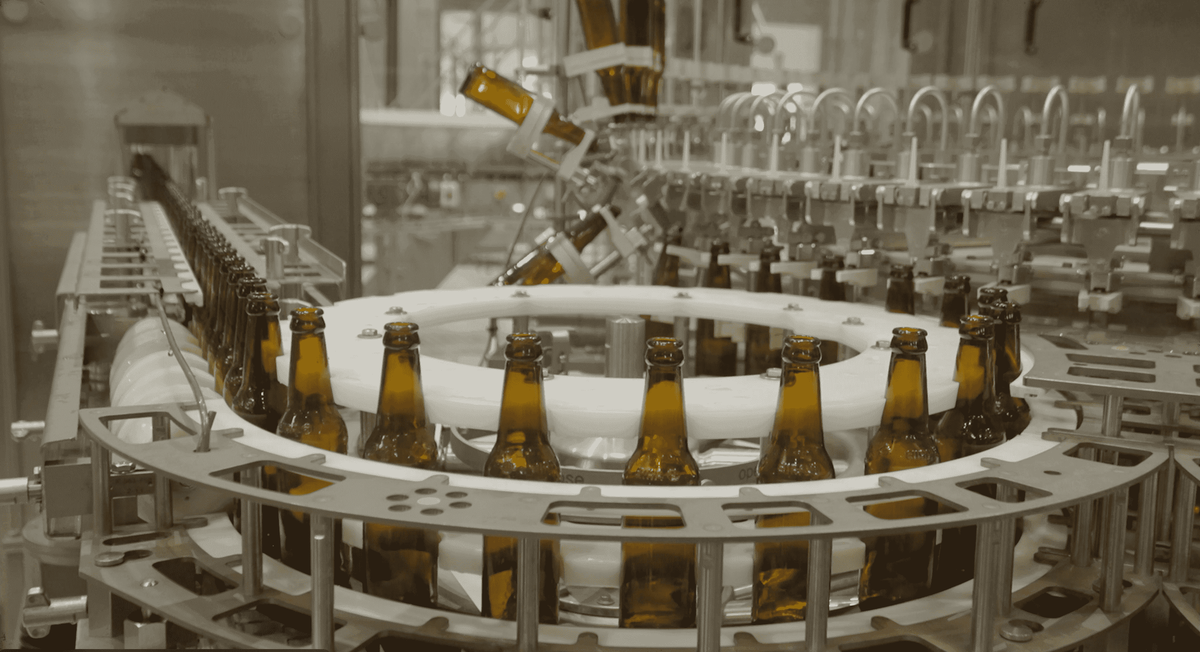 In terms of water usage, Bira91 is treating and converting 100% of waste-water into clean water which is then used for refrigeration, watering trees, and generating steam. Sakshi Saigal of Third Eye Distillery Goa, who created the popular Stranger and Sons gin, says conservation is an important aspect of operations. " With the aim to reduce and preserve the amount of water we use for our 16-hour distillation run, we invested in a tank that recycles the water. With the help of our chiller and tank, we are able to save 10,000 litres of water per run. When we drain the water from the chiller, it is directed to our botanical garden." Sula Vineyards in Nashik has a rainwater harvesting capacity of 36.8 million litres and 100% water is recycled at the vineyards and hospitality centers.
Air-to-water solutions
Bengaluru-based start-up Uravu Labs entered the sustainability space in 2019, with the generation of 100% renewable water infrastructure which utilises solar, bioenergy, and wind power to produce drinking water from humid air. Pardeep Garg, Swapnil Shrivastav, Venkatesh R, and Govinda Balaji, pioneered the technology. The set-up is fairly straight-forward: first, a chemically-stable, desiccant solution of calcium chloride and water, absorbs moisture from the air passing over it. The desiccant solution then goes to a desorbing facility, and finally, a condenser and collection tank yields demineralised, clean, potable water, which is ideal for use in the alco-bev business. Swapnil says, "We have pilot projects underway with Anheuser Busch InBev (makers of Budweiser, Corona, and Hoegaarden beers) in Bengaluru and Radico Khaitan (makers of Rampur Single Malt and Jaisalmer Indian Craft Gin) in Himachal Pradesh. We generate water from the air, and this process is highly scalable, making use of various forms of renewable energy sources." Smaller capacity machines of 20-100 litres per day can see applications in the community spaces and apartment buildings, "while industry applications can generate 10,000 litres per day with the set-up installed on-site for the brewer or distiller, or they can purchase the water from us," he adds.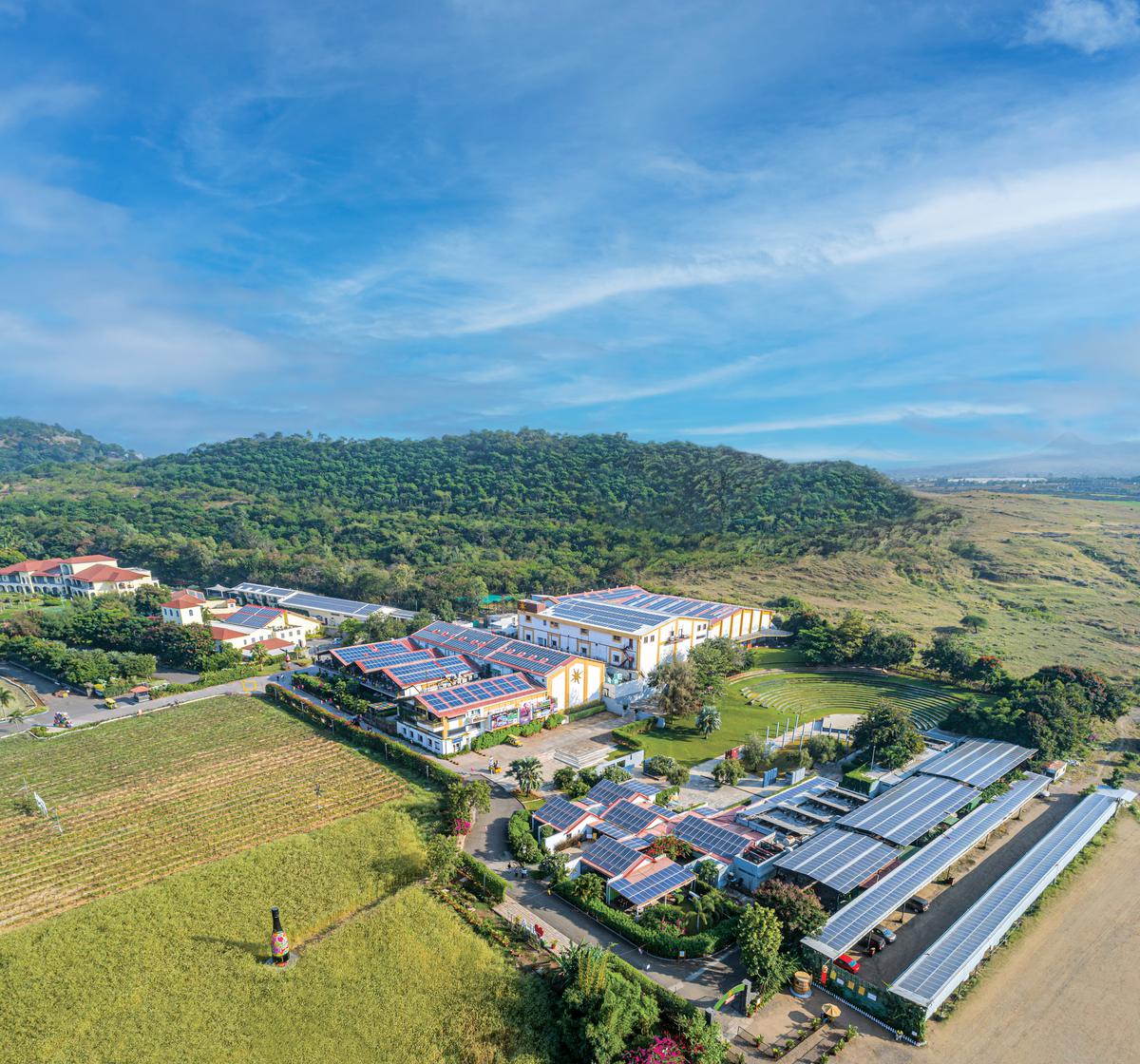 The other major resource guzzler in the alco-bev business is bottling and packaging. Sula Vineyards, in Nashik, Maharashtra, is an applicant member of the International Wineries for Climate Action (IWCA), a working group of wineries dedicated to reducing carbon emissions across the wine industry. As part of this ethos, it has localised the sourcing of glass bottles for packaging, with 99% of its bottles sourced from local vendors in Maharashtra.  For Bacardi India, bottling has been an area of focus as it seeks to reduce last-mile transportation costs.
Indian spirits, in numbers
Beverage Industry Environmental Roundtable (BIER) notes the carbon footprint of spirits, on average, for a 750-millilitre bottle of liquor is 2.9 kilograms of carbon dioxide, most of this comes from the distillation process and glass packaging. India is poised to touch 6.21 billion litres of spirit consumption by 2024, according to a report on market and consumer analysis by Statista. 
Zeenah Vilcassim, Marketing Director, Bacardi India, says "With nine out of 10 (89%) consumers wanting to spend more for spirit brands that stand for sustainability as per the Bacardi Cocktails Trends Report 2023, a greening revolution of the spirits industry seems to be in the works for India." The brand partnered with a bottle collection agencythat gathers used bottles, washes, cleans, and de-labels them, allowing them to be repurposed in the bottling of various local products. "Since its inception in 2017, we have collected more than 93 million bottles for reuse and over 18 million in FY22. In 2021, we successfully removed mono cartons (the single-use, outer branded cardboard packaging for single malt whisky) for our brands William Lawson's and Dewar's White Label," adds Zeenah.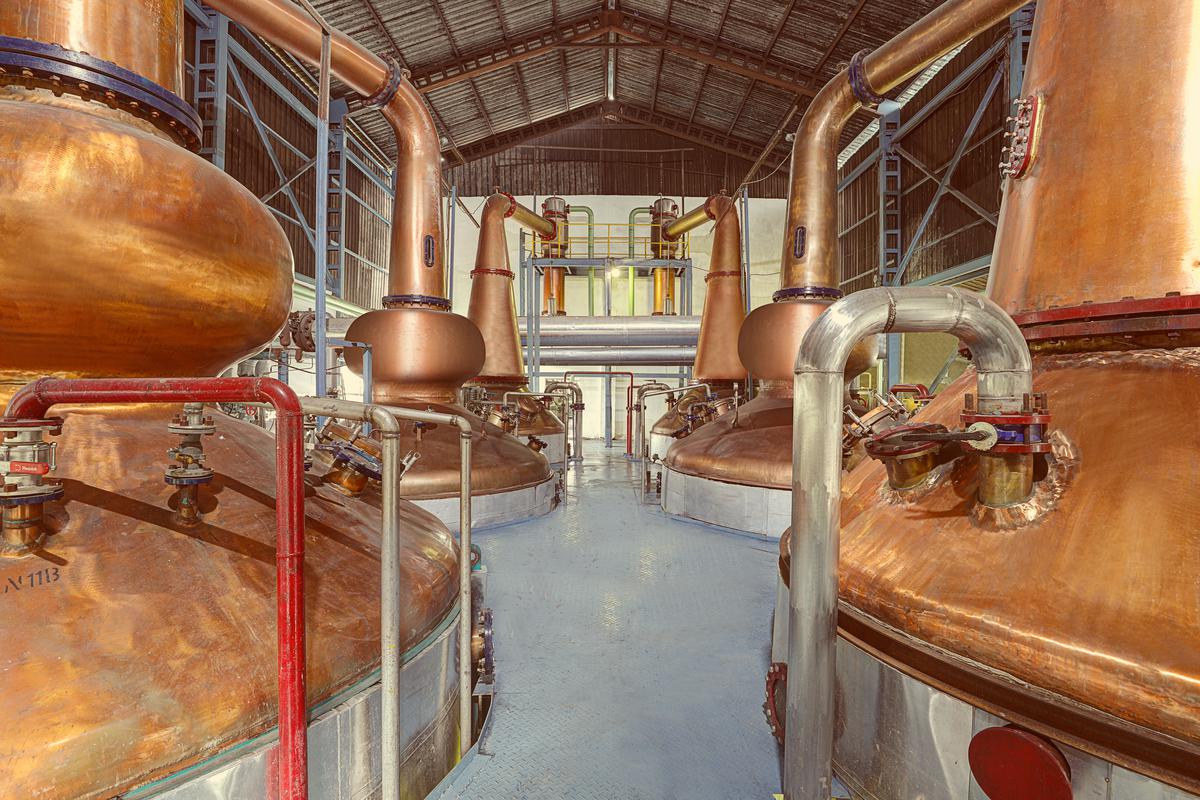 As a global movement is afoot to reconfigure packaging that is reusable and biodegradable, Third Eye Distillery has created strategic partnerships to reduce its packaging footprint. "Our shipping boxes were designed in collaboration withPune-basedCorugami, which designs packaging from corrugated board. Our most recent partnership with ecoSPIRITS (a closed-loop distribution system) will introduce low-waste, low-carbon spirits packaging technology," explains Sakshi.
As companies in the spirit sector try to maximise productivity while minimising what they extract from the local milieu, Hemanth Rao, Founder, of Bengaluru-based Single Malt Amateur Club observes, "There are many ways to reduce one's carbon footprint in the distillery and viticulture business, from monitoring water use to growing crops more consciously, using alternatives to coal, cork stoppers to reusing wood barrels in whiskey maturation. India is following global trends and setting some benchmarks of its own along the way," says Hemanth, who has tried to implement greener initiatives at his whiskey tasting sessions, and using bottles sans packaging for its special editions.