Inside the iconic Kannan & Co. Pellet Soda Factory
, Video Credits: C. Venkatachalapathi
Kannan & Co. Goli Soda in Vellore district of Tamil Nadu is successfully marching towards its 100th year, keeping the heritage drink intact.
The company was founded in 1924 when SV Kannusami Mudaliar decided to set up a pellet soda business, one of the first in the Madras province during the British period.
The glass bottles containing the small marble balls were imported from a German manufacturer for ₹2,000.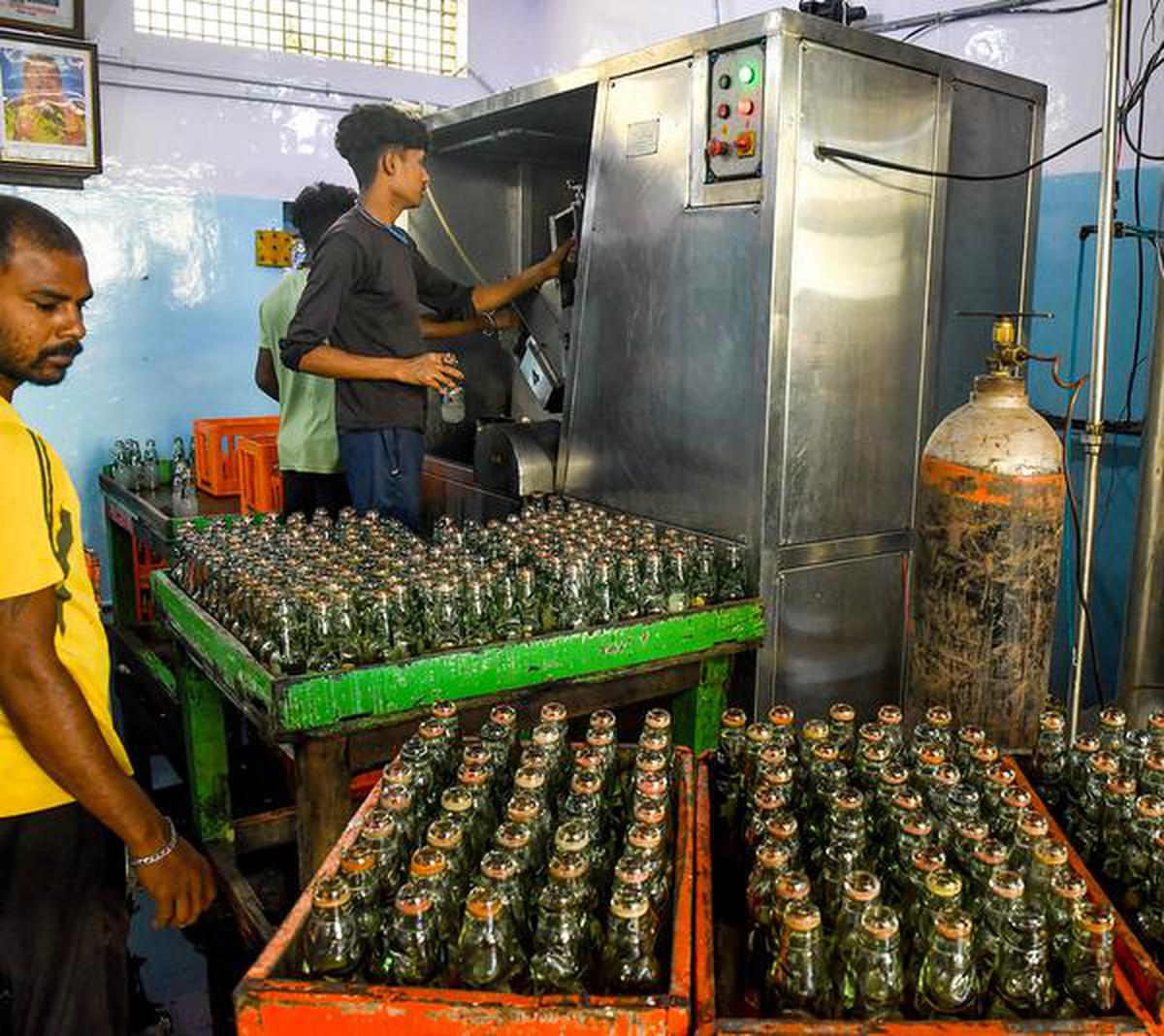 Kannan & Co. Goli Soda Factory | Photo Credit: C. Venkatachalapathi
The relatively modest soda business saw a boom in 2017, as the 'vocal for local' sentiment took hold during the Jallikattu protests in Tamil Nadu.
Since then, pellet soda has become very popular and is being sold in cafes and hotels, supplied for wedding ceremonies and many other events.
Report: Avantika Krishna
View: C. Venkatachalapathi
Production & Voiceover: Yuvashree S.