In the lush forests of Kali river valley in North Karnataka, the Kunbi community has been cultivating tubers in Joida taluk for generations, with approximately 300 households growing about 40 varieties. The climate-resilient crop has been a staple food for several forest-dependent communities and is largely grown and sold by women. For the women, tuber cultivation is not just a livelihood, but a way of life deeply rooted in their culture and heritage.
Namrata Derekar, a farmer from the Kunbi community, explained how her family has been growing tubers for as long as she can remember. "My grandmother and great-grandmother used to grow tubers, and it has been passed down for generations. It's not just a crop for us; it's a part of our identity," she said.
Nestled within the buffer zone of the Dandeli-Anshi Tiger Reserve and the Karwar Territorial Forest Division, the community cultivates a wide range of tubers, including indigenous varieties such as Kunbi mudli and kone. Their dedication to preserving the biodiversity of tubers has earned them recognition in the past, including the prestigious Plant Genome Saviour Community Awards given by the Ministry of Agriculture and Farmers' Welfare.
"Centuries ago, our ancestors migrated here from Goa to escape religious and cultural persecution by the Portuguese and settled in the Western Ghats of Karnataka," said Jayanand Derekar, a member of the Kunbi community. "Farming was all they knew and tubers have been our staple food for generations."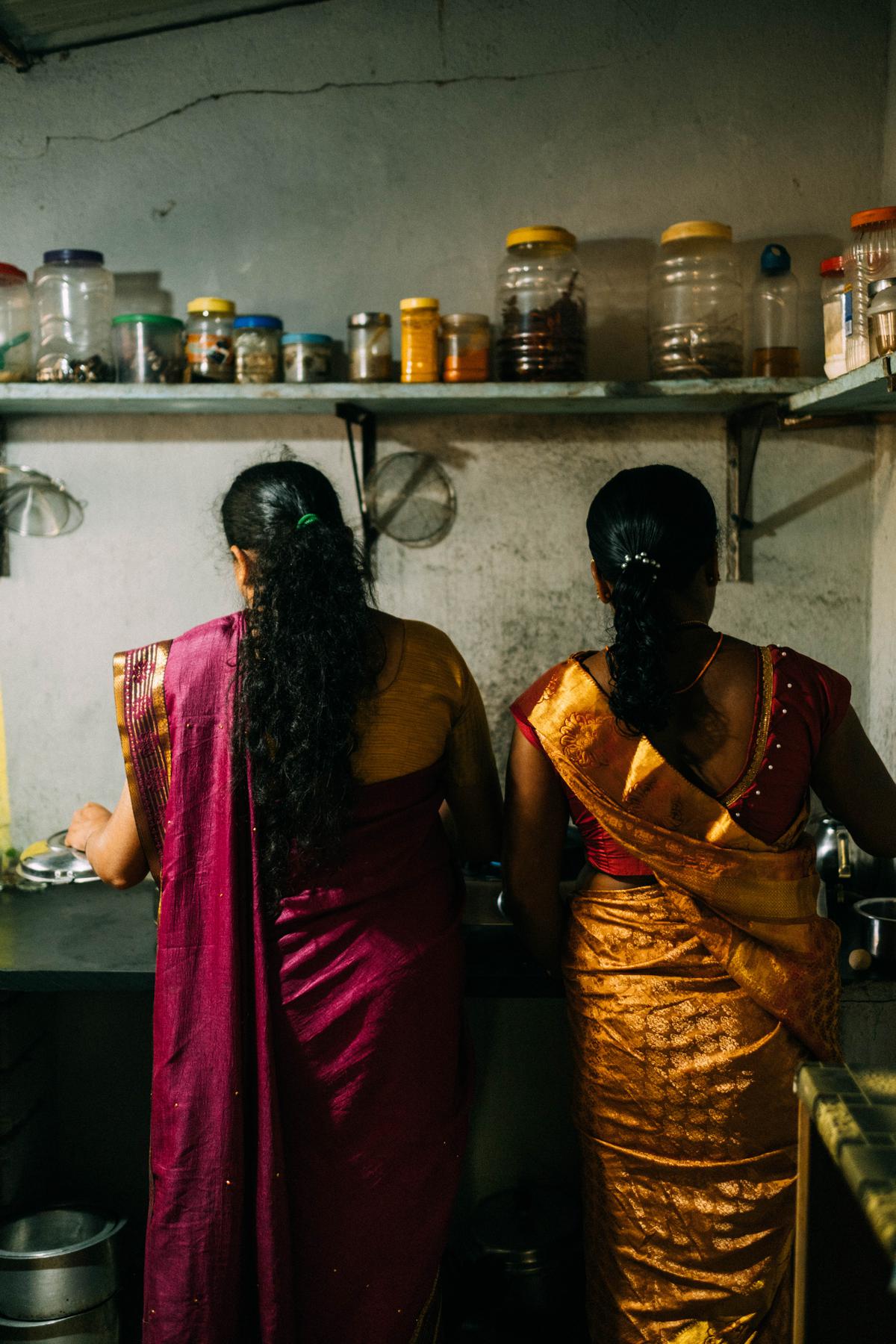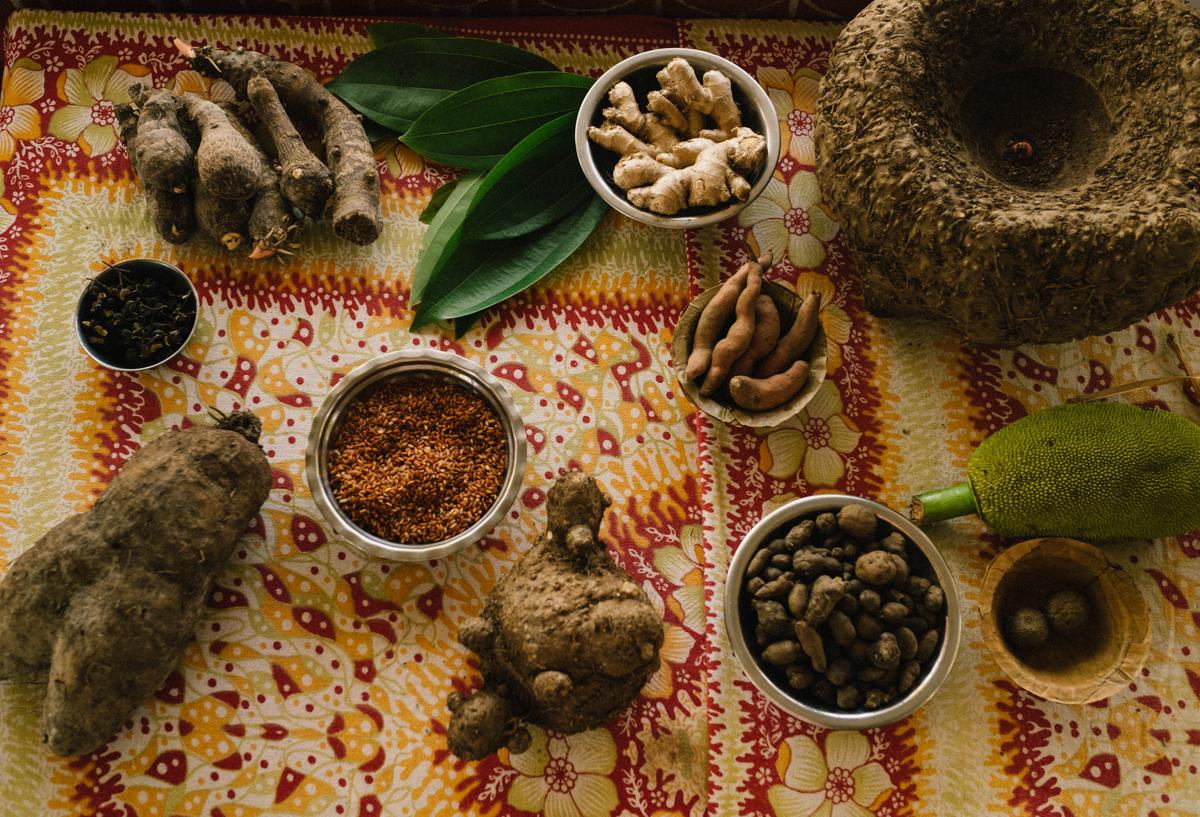 P Sethuraman Sivakumar, principal scientist, ICAR – Central Tuber Crops Research Institute, Thiruvananthapuram, says that when his team was surveying the farmers in Joida about five years ago, they learnt that the crop was able to survive extreme environments and give yield in an off-season too. "Almost every other Kunbi tribe household grows tubers because they also hold strong cultural roots with the crop; we even saw instances of them worshipping the taro during festivals," he said.
Despite climate change affecting other crops in the area, tubers have proven to be resilient. However, the lack of demand for tubers has presented a significant challenge for the community. People in the city find it difficult to peel, cook and consume tubers and are unaware of the cooking techniques and recipes associated with them.
"Farming alone doesn't generate enough income for me, so I have another job as an anganwadi teacher," shared Namrata. The lack of demand for tubers has forced several villagers to travel long distances for daily wage jobs in Goa, often struggling to make ends meet. "Even now, it is difficult to sell them by the gram or kilo; people prefer buying one or two units, which significantly affects our income," she added.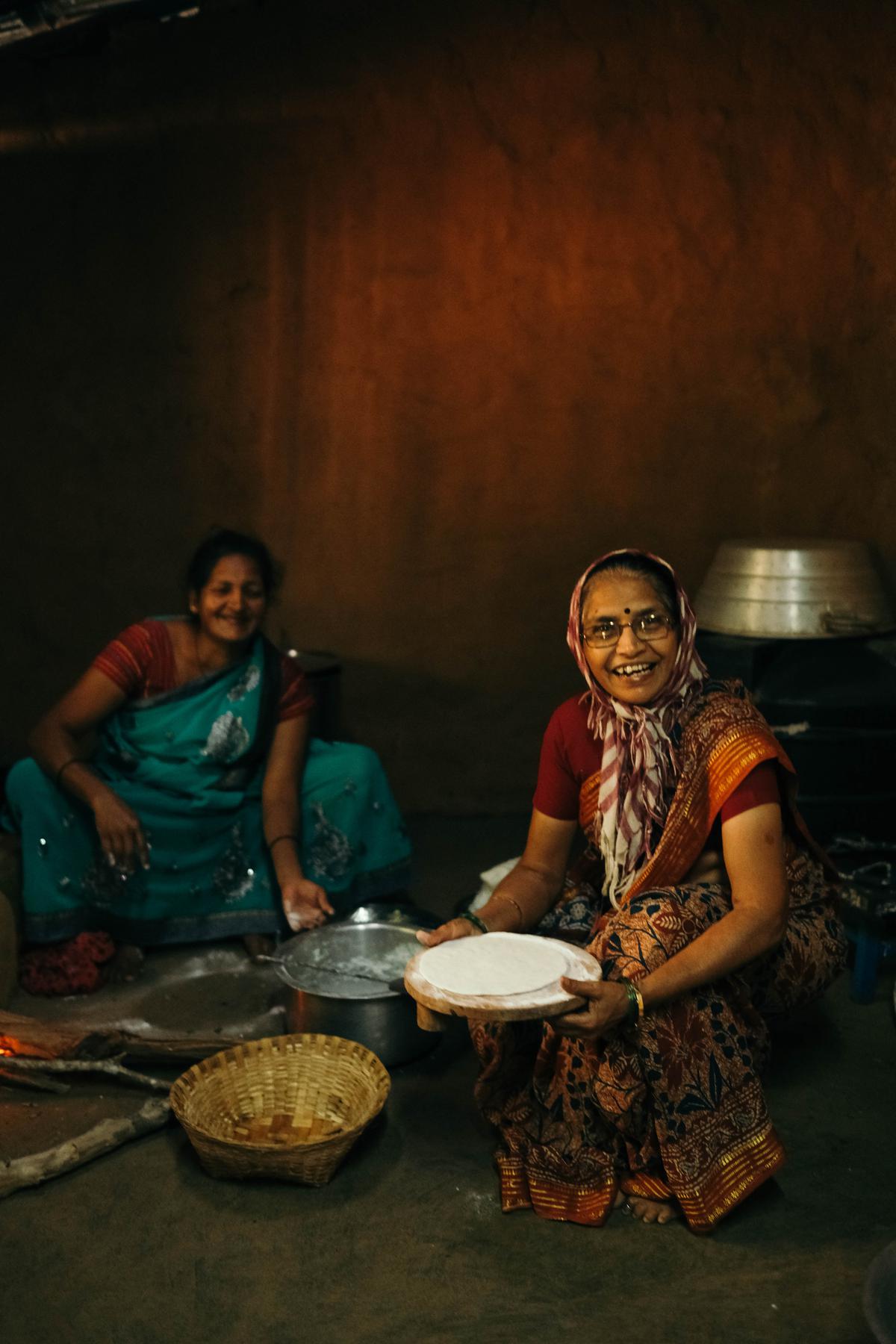 Despite showcasing tubers and dishes made using them at the annual mela in Kumbharwada village, a sustainable income for the community remains elusive. Home chef Reshma Kamat recognises the need for a more permanent solution, saying, "We need something that can generate income all year around."
But there is hope. Jayanand, a farmer and entrepreneur, established Kali Farmer Producer Company to help the farmers in Joida find a market for tuber crops. Together with Spudnik Farms — a collective of small holding organic farmers located around Bengaluru, Chikkaballapur and Joida — they hope to create value-added products, such as sandige or sun-dried wafers and other chips made of tubers, to increase income year-round.
To boost demand, a chef residency programme was held in Joida for five renowned city chefs this year. Chefs Nayantara Menon Bagla, Anumitra Ghosh Dastidar, Shreya Gazmer, Karan Upmanyu, and Karan Thakker, dove headfirst into the world of farming practices and recipes from Joida's home cooks, learning as much as they could during the two-day residency. The result was a feast for the senses — a traditional yelle oota (banana leaf meal) that showcased native tuber dishes prepared by the chefs and home cooks of Joida, hosted at The Courtyard in the city.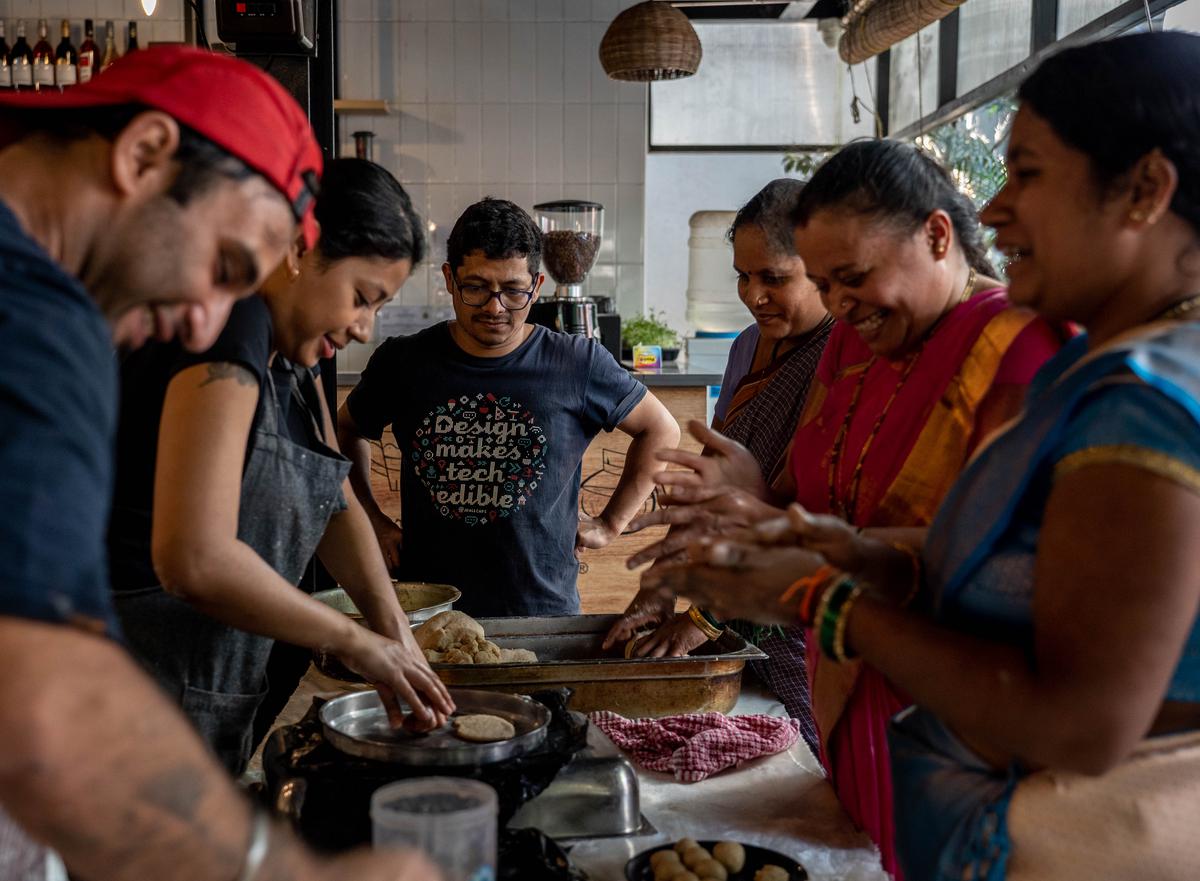 "The main issue here is unfamiliarity. With chef residencies and hosting a meal for Bengalureans, we hope to serve tubers in a way that is familiar to them, bridging the gap of unfamiliarity," said Sumeet Kaur, founder and CEO, Spudnik Farms.
When chefs and farmers join forces, it's more than just a meeting of minds. It can actually change the way one thinks about food, influencing what we eat and how we buy ingredients. By introducing indigenous ingredients into their menus, these chefs can create a larger market for local produce, and help reshape our relationship with food. It's a phenomenon that's been happening for years — after all, if it wasn't for a certain Australian restaurateur, we might never have discovered the joys of smashed avocado on toast.
According to chef Nayantara Menon Bagla, who is also a nutritionist in the city, it is crucial for chefs to endorse a circular economy by learning about ingredients that are organically produced and have lower environmental impacts, especially on climate and biodiversity. Instead of treating demand and supply issues as daunting challenges, she believes that sourcing better produce and educating ourselves about the origin of indigenous ingredients can be the solution. "We must educate ourselves about where these indigenous ingredients come from," she said, emphasising that chefs have a vital role to play in promoting sustainable and responsible sourcing.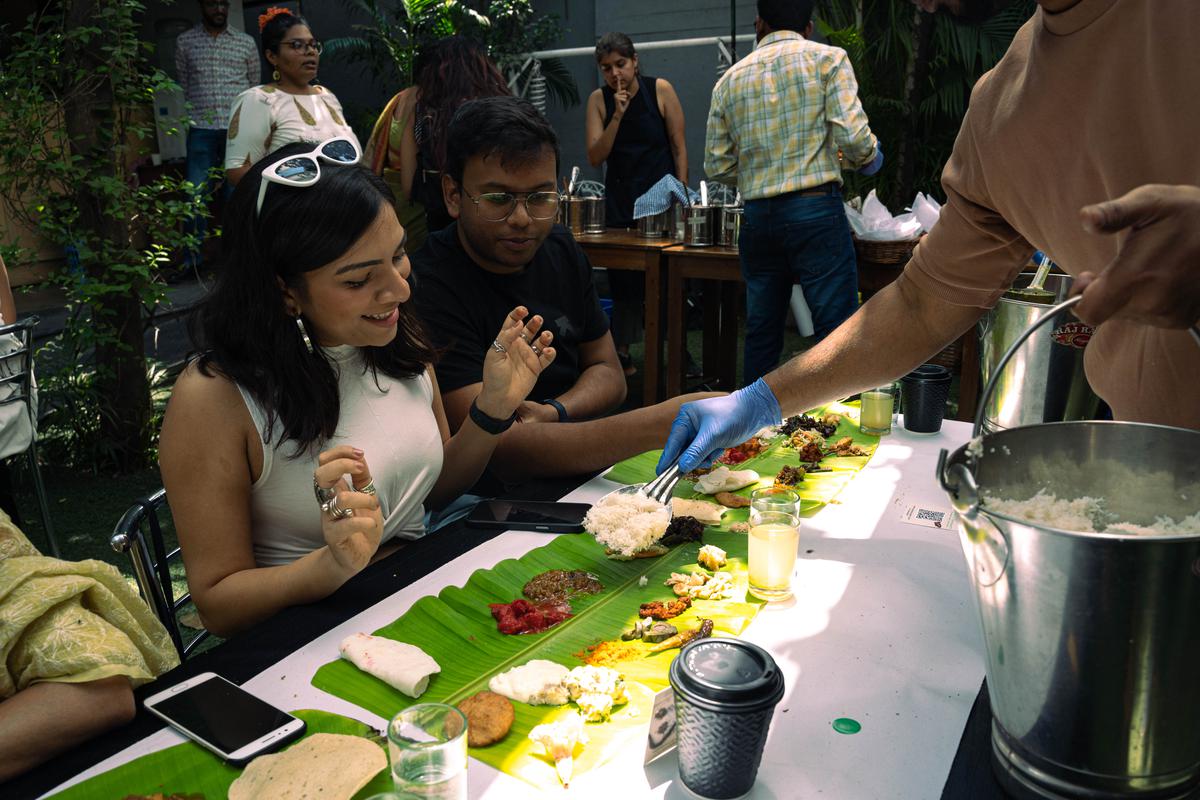 Chef Anumitra, who has been serving tubers in her restaurant, Edible Archives, in Goa for three years now, believes that while they may not be popular in urban areas, they are widely enjoyed in Goa, Kerala and North Karnataka. To introduce the ingredient to her diners, she serves a maadi (taro root) cutlet made with kunbi mudli, which has become a hit among her patrons.
During the chef residency programme, she also learnt about effective storage practices, such as digging a pit in the ground to keep the tubers fresh for longer. As a chef, Anumitra acknowledges the challenge of balancing the desire to introduce new ingredients with the need to serve what sells. However, she believes that chefs have a responsibility to popularise indigenous ingredients and contribute to a more sustainable food system. "What we eat now will determine what will be grown and that will determine what the planet will look like in 10 years," she adds.
Among tuber crops, cassava and sweet potato are the most climate-resilient ones. Sweet potato, another tuber crop grown in Joida, is even recognised internationally as a "saviour crop" as it provides a reliable income for farmers facing food and income loss due to erratic weather changes.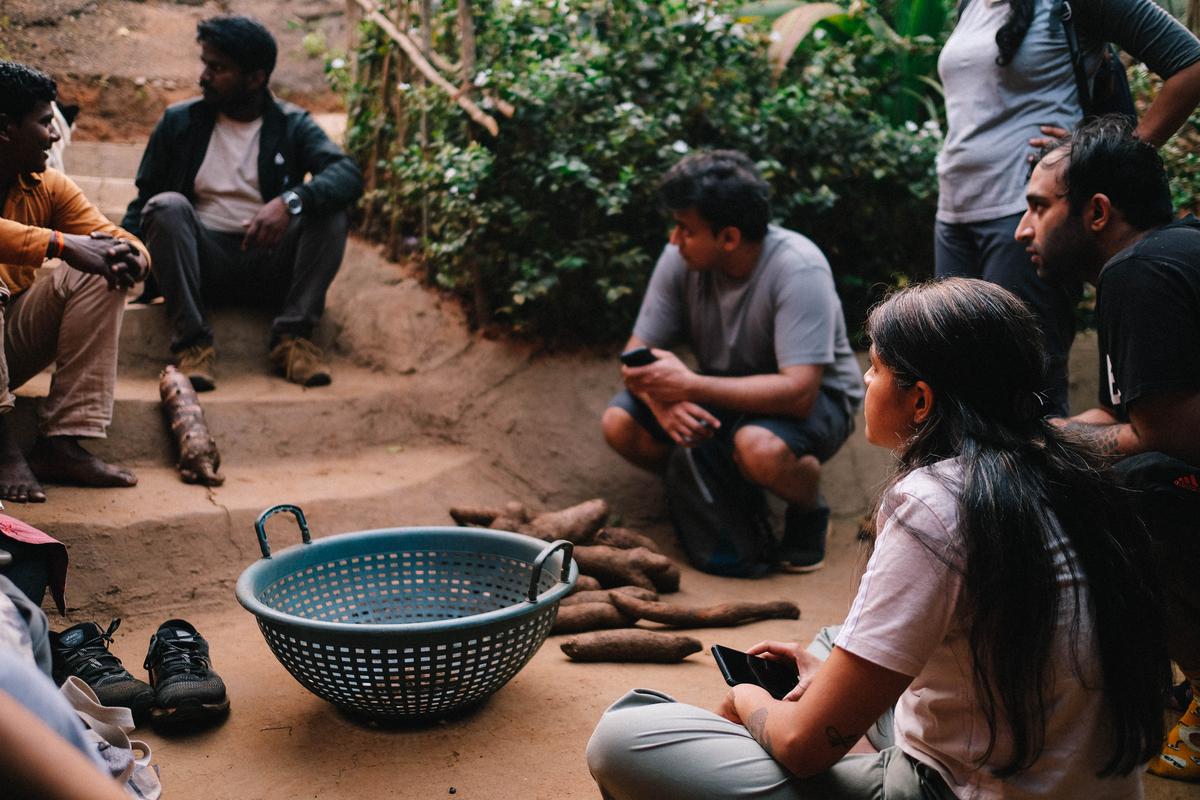 In fact, during his research, Sethuraman found that even when the super cyclone hit Puri district, in Odisha in 1999, and all the other crops were washed out and homes were destroyed, the tubers were able to survive and provided a source of sustenance for the affected communities.
"Hence, it becomes very important to give space to such crops in times of climate crisis and food insecurity," he emphasises.
The significance of tubers during a climate crisis cannot be overstated. As we face a future of uncertain weather patterns and food insecurity, it is communities like the Kunbi who hold the key to our survival. By supporting these farmers and their agricultural economy, we are not only ensuring our food security but also preserving our culture and building a more sustainable and resilient food system for the future.