Tollywood actress Lakshmi Manchu loves traveling and has been documenting her travel stories
Finland
On Instagram.
His stories and posts are full of good food, beautiful places and postcard memories from Finland.
Talking about chasing the Northern Lights and conquering fear, Lakshmi said, "The best part of this trip was fighting all the fears I had. I always went to the beach any day and enjoyed the cold weather. I never used to go.
"Since the plan was made for the Northern Lights, I gave my all and decided to go for it. We did a Husky sleigh ride, which I was apprehensive about but won. We went for a Husky sleigh ride early in the morning And they're riding." At 30 kmph, the wind hits your face and by the end of it, I can't feel my fingers.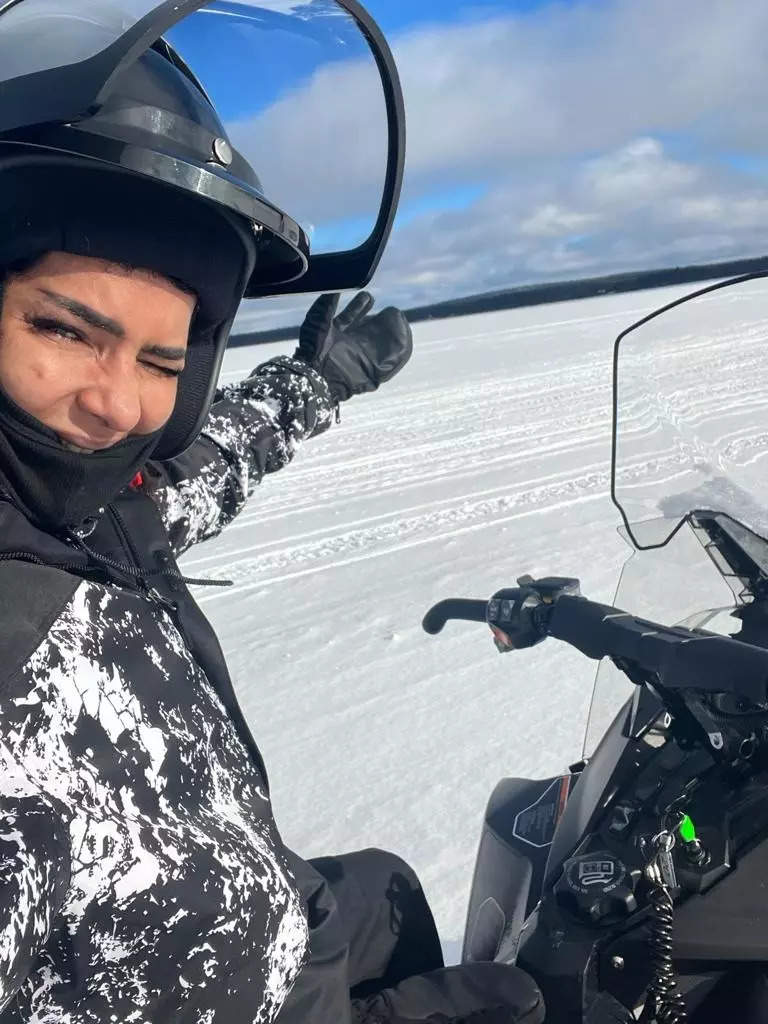 "We were able to see the Northern Lights for two nights, the last night, the whole sky lit up and it was five minutes away from our hotel. The igloos were well equipped and definitely a surreal experience. Finland One of the top five places I've traveled to, all you need to do is master the art of layering."
She concluded the conversation by saying that traveling is therapeutic for her and that the trip made her realize one thing, "The local people there seemed very happy and healthy because they spent 80 percent of their time in nature."
On the work front, Lakshmi Manchu recently released a promotional video Telusa Telusa from her upcoming film 'Agninakshatram'. The song is about women empowerment and features Lakshmi and her daughter Nirvana. He also released a shloka for Shiva on Shivratri, which was shot on the holy Ganges and Ghats of Varanasi.