Lazy Leopard in Gopalapuram is Chennai's latest pizzeria that aims to serve "almost authentic" Neapolitan pies. The pizzas here have spots. While this clarifies the leopard part, "Why lazy?" we ask. To which Kanishk Dhupad, consulting chef and owner says, "Our pizza dough is allowed to ferment for more than five days — a slow and lazy process."
The trattoria, which can seat 50, has indoor and outdoor settings, exposed brick walls, wooden chairs and tables, an open pizza kitchen with a teal-tiled wood fired oven. As non-intrusive Italian tunes are cued up, guests come in groups to share the most-shareable dish over selfies and conversations. 
While pizzas and breads are the primary focus, there are a wide range of coffees, antipastis, soups and fried chicken wings as well. "The key aspect that makes an eatery a trattoria for me is the fresh ingredients that are used. We make our breads, most of the cheese, hot sauce and spice mixes every day," explains Kanishk.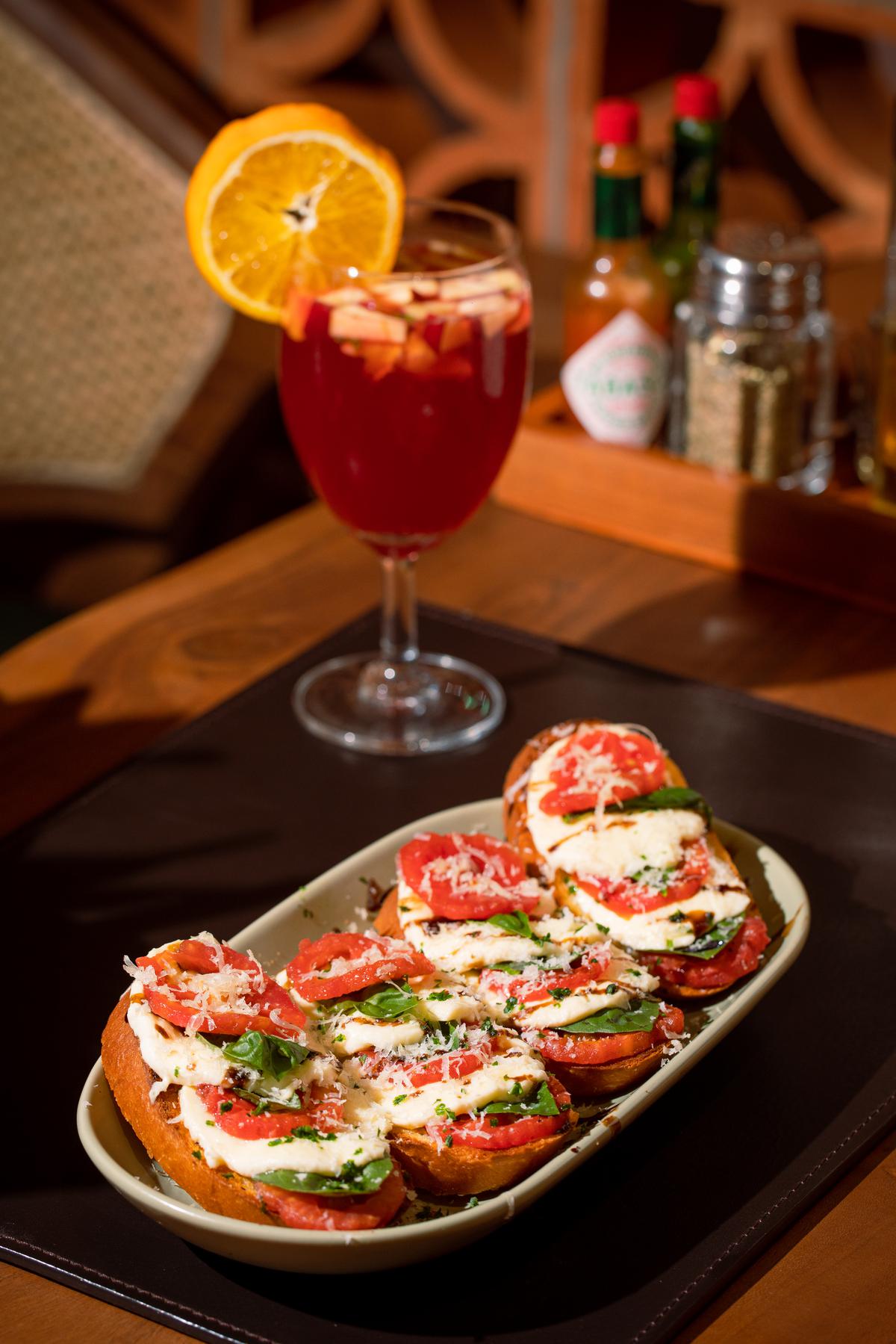 We first try the Caprese garlic bread to taste the fresh Mozzarella cheese which was made in house. There are generous juicy slices with pieces of basil and a balsamic drizzle laid on soft Italian bread slices. It is fresh and creamy with sharp notes from the basil and balsamic reduction. 
Then comes the chicken wings. We sample the garlic parmesan tartufo wings which is served in a smoke-filled cloche. They are juicy and tender with a deep flavour from the truffle oil. These wings are one of their bestsellers and vegetarians can also have these flavours as alternatives are made with cauliflower florets. We try the peri peri option for which the seasoning is made in house. It is sharply spiced, tangy and mildly sweet. 
On our Italian voyage, we stop at Tuscany before heading to Naples to try the Tuscany shrimp. It comes with a creamy, buttery sauce which is coloured and flavoured with tangy sundried tomatoes and spinach. 
We finally get to the pizzas that Kanishk hopes can make Lazy Leopard one of the best pizzerias in the country. "There are only a handful of pizzeria's in India that are get close to being authentically Neopolitan and we aim to put Chennai on the map," he says, reminding us that only two pizzerias from India have made it to the list of Asia's top 50 best pizzerias. 
There are several parameters that make a pie, Neapolitan. Fermented dough that is hand mixed or in a slow mixer, the use of  San Marzano tomatoes, fresh Mozzarella cheese and the time the pizza spends in a wood fired oven. At Lazy Leopard, the walls conceal refrigerators in which pizza dough made with a special flour blend is allowed to rest for up to seven days. And for the sauce, cans of San Marzano tomatoes are imported all the way from Italy along with extra virgin olive oil. The pies spend exactly 60 seconds in the wood fired oven which is 400 degrees celsius hot.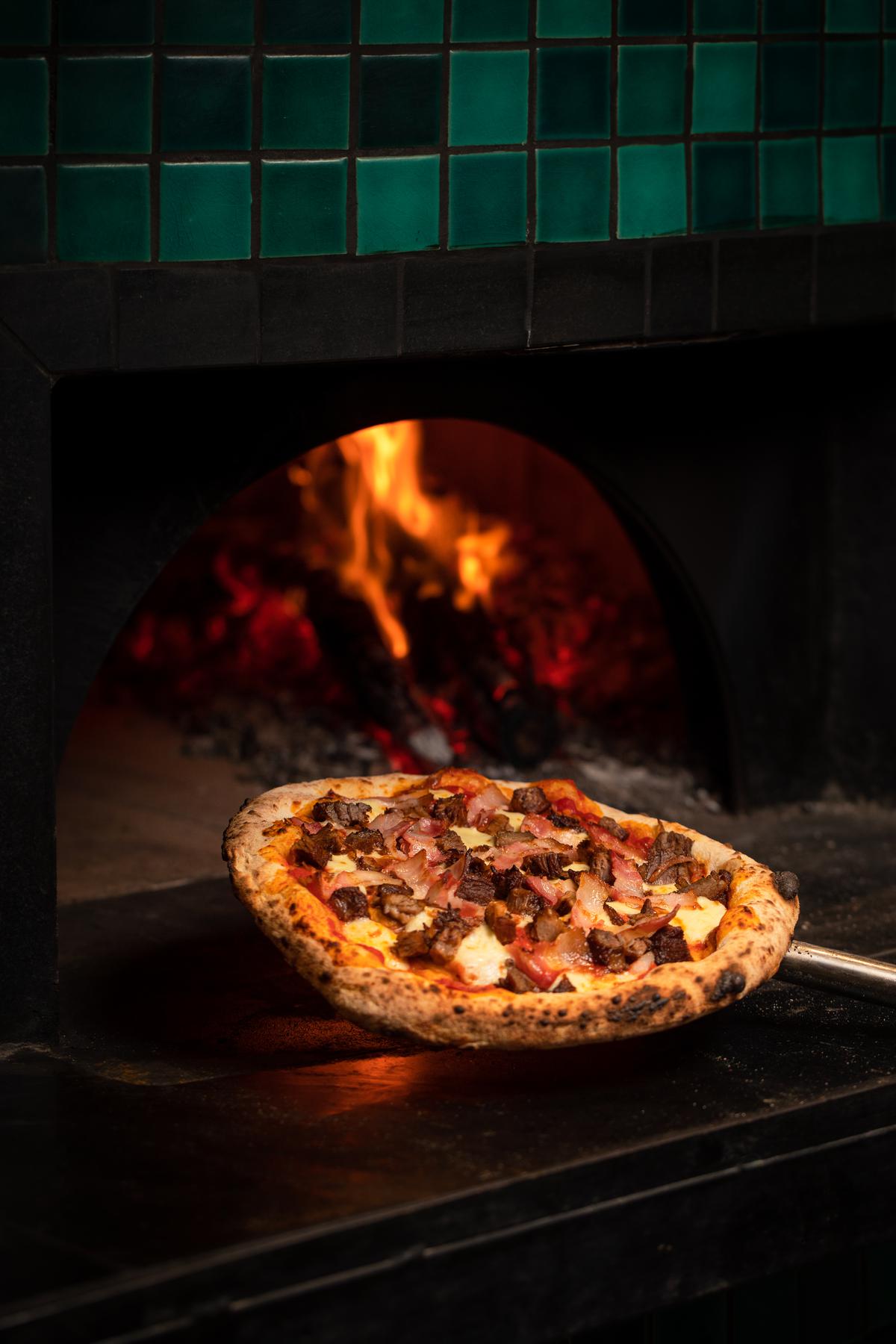 We try the Oinky loaded and Nutty Bianco pizzas. The crust is light, fresh, slightly charred and mildly sour. Oinky loaded comes with Bacon which is sourced from Spain, tender bits of pulled pork, fresh mozzarella, caramelized onions that render a sweet touch and a kick from the chilli oil. The Nutty Bianco is experimental with parmesan, mozzarella, pistachio bits, onions, rosemary and pickled jalapenos on a bechamel base. The texture of the bite is interesting but the jalapenos overpower the nuttiness the pizza aims to offer.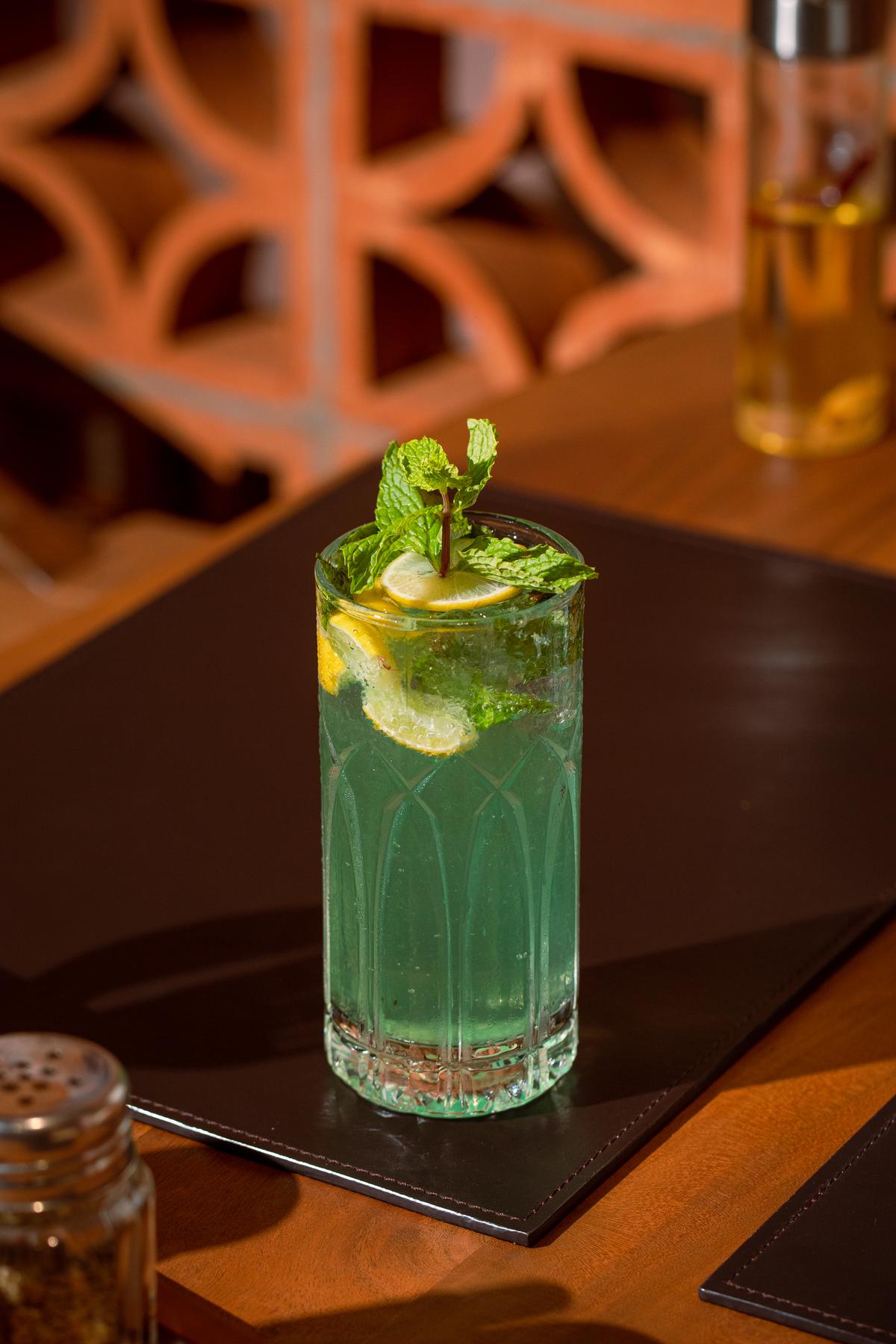 To go with our meal, we try Melony, which is a watermelon and feta salad in a drink. It is tangy, bright, salty and creamy in every sip. The Triple basil mojito is also refreshing with punchy basil notes. 
The Calzones are also made in the wood fired oven. Stuffed with apple pie fillings, the dessert is fragrant with cinnamon, chunky apple pieces and is served with a scoop of vanilla ice cream. 
Kanishk informs that the whole menu is yet to be unfurled and that pastas, salads and sandwiches are in the pipeline. 
Lazy Leopard is on 241, Peter's Road, Gopalapuram. A meal for two costs ₹1500