"The art of making the perfect parotta begins with hand exercises. Fold your thumb in and rotate your wrist clockwise. Watch what I am doing. Repeat this ten times," explains Mohammed Kasim, founder of the Selfie Parotta Coaching Centre during his online parotta making classes.
"People want to learn to make perfect praottas, and they are equally eager to want to learn to flip them in the air," smiles Mohammed from Madurai. "In ten days, whether online or offline, following our lesson plan, anyone can learn to flip parottas like a pro!" assures the coach who has been teaching students aged between 14 and 70 years to make flaky and soft parottas.
Since the 1970s, Mohammed's family has been in the restaurant business. When they were not able to find parotta masters, they decided to train people and absorb them. "People laughed at me when I set up an institute to teach people to make parottas; today, we have trained over 2,000 people and helped them find jobs," he says. He reflects that in a city like Madurai where there are least 3,000 small hotels, each one requires a parotta master. A similar such demand exists all over the world, he says.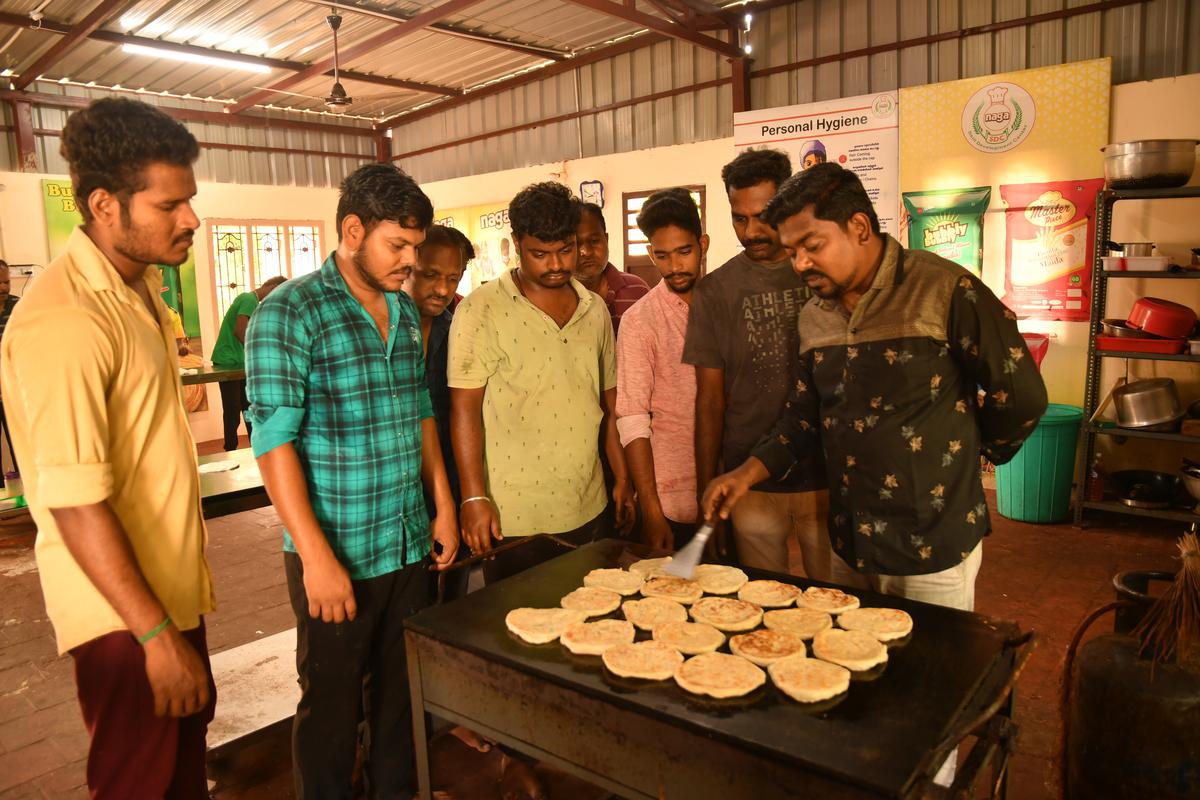 From humble beginnings in 2018 to today, Selfie Parotta Coaching Centre has an average of 50 people stride into the institute every day to learn this culinary skill. In parallel, Mohammed has built a website, runs a YouTube channel with over one lakh subscribers and has even appeared in an IPL ad during COVID. He has been conducting online classes for students in UK, USA, Canada, Australia and Germany too.
But, what he takes most pride in, is ensuring that his students find jobs. "It is not just homemakers and cooks who come to the institute. A lot of unemployed graduates sign up for the course as well. We help everyone find employment through our network; they start with a pay scale of ₹400 per day. As they improve, they get promoted to becoming parotta masters and earn anywhere between ₹800 and ₹1,500 each day."
Kalpana Vijaykumar, from Overland Park, Kansas USA, who signed up for an online parotta class says that the classes are meticulously taught. "Even through videos, we were able to learn to flip and make parottas. I'm sure if we attended the in person session, we would have picked up faster," she says. Proportion and padham (texture) are important in cooking, and Mohammed shares his cooking secrets says Kalpana who runs a catering business called Chettinad's in the USA. "Today, we are the only caterer in the Overland Park to make parottas from scratch and serve them as part of our menu."
Like Kalpana, all students learn to make a variety of parottas including the roll parotta, kothu parotta, veechu parotta a.k.a. paper parotta, muttai parotta, oil parotta, Ceylon parotta, bun parotta, vazhai elai parotta, Malabar parotta, bun parotta, veechu parotta and more. "We also teach them the Malaysian and Singaporean-style roti canai, as some students aspire to find jobs overseas," explains the BA Tamil graduate who personally oversees the online classes.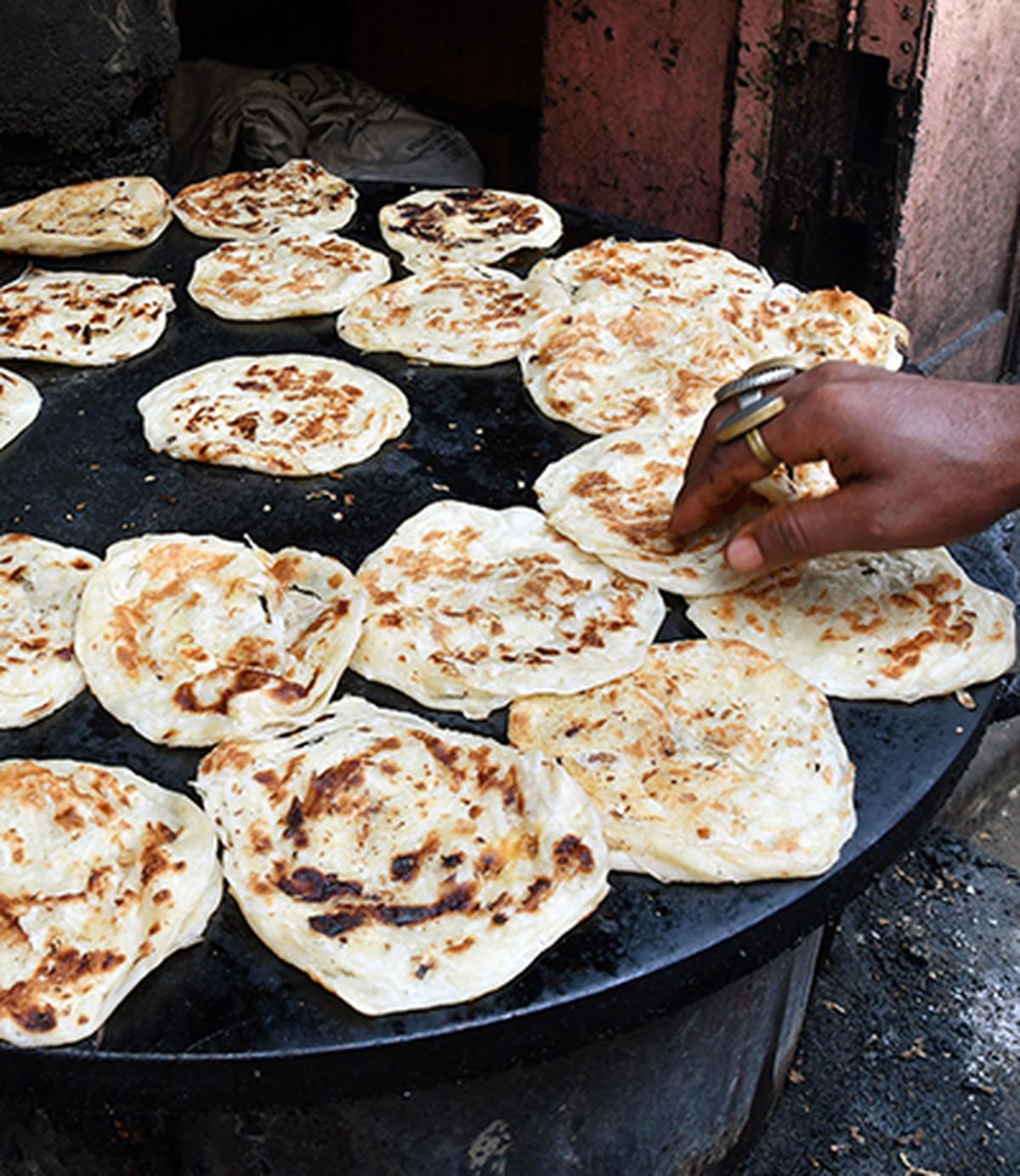 "Whichever parotta you want to master, it begins with the hand exercises, followed by the towel-flip lessons. Only once a student understands the process, do we move onto the making of the dough, and then teach them to flip the rolled out dough in the air," he says.
Now, the centre also offers Chinese cooking classes for those who want to try tossing some noodles, and create stir fried, steamed and crispy Asian treats.
Call Mohammed at 97885 25064 for further details.