Maayaa boasts a delightful ambience with tropical-inspired décor , adorned with captivating banana and palm tree wallpapers, elegant golden cane lamps, and plush velvet-clad orange sofas that are in harmony with the chic black-and-white flooring.
Conveniently situated on the ground floor of a building that houses office spaces, the restaurant serves as a lunchtime haven for busy office goers. As a restaurant specialising in South Indian cuisine, it treats its patrons to a wide array of dishes from the coastal regions.
Our table is set on an elevated wooden deck, with a live banana plant next to it. The ambience exudes charm with various intriguing elements, including a display of multi-coloured four-tiered tiffin boxes on a shelf, origami bird lights, and refurbished vintage cabinets.
Lunch begins with a bowl of mango rasam, a warm soup originating from Tamil Nadu. This piquant concoction blended black pepper, mango, and coriander, resulting in a peppery profile, though it slightly missed the mark on the tangy sour notes. Nevertheless, we relished the dish served piping hot, complemented by the satisfying crunch of murukku on the side.
For our main course, we had the baby potato ghee roast, spiced with Mangaore-style seasonings. The dish proved to be a delightful match with the thin, soft neer dosa, which soaked in all the rich flavours of the roast.
Moving on to the Rayalaseema mutton vepudu, we were transported to the authentic Andhra spice roots, revelling in the blend of fiery spices that accompanied the dish. Pairing it with hot idiyappams proved to be an excellent choice, though the idiyappams were a tad thicker than they should be. Ideally, idiyappams should have a dollop of thick, fluffy white batter at the centre, gradually thinning at the periphery, but that was not the case here.
The standout dish on the menu is definitely the creamy and thick vegetable moilee from Kerala, skillfully balancing the flavours of coconut milk with the goodness of carrots and beans. It is undoubtedly one of the star attractions on the menu.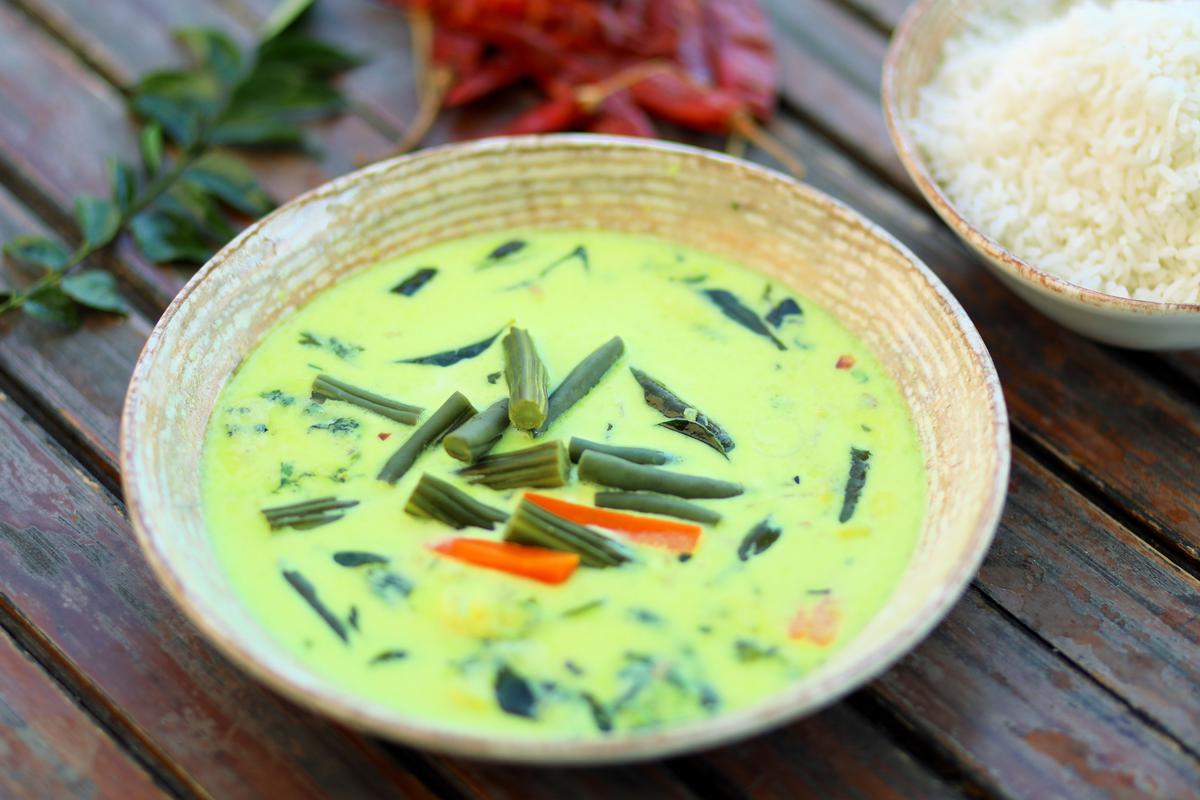 The Mangalorean delights on the menu truly shine, with the chicken ghee roast and prawn urval stealing the spotlight. The former presents boneless chicken pieces roasted well with a medley of aromatic spices, curry leaves, and ghee. While the latter features succulent prawns cooked in a blend of spicy, nutty, and sour notes, delivering on taste and texture. Both dishes pair well with appams, making them a must-try combination.
To conclude our meal, we indulged in the elaneer payasam. This dessert harmoniously combined coconut cream with tender coconut, leaving a lasting impression. The restaurant serves as a suitable pitstop for regular office-goers seeking the comforting flavours of South Indian homes. With its diverse and flavoursome offerings, it aims to satisfy the craving for comforting South Indian coastal cuisine.
Maayaa — Culinary Exotica from South India
Address: Maayaa — Culinary Exotica from South India, The Courtyard by Sublime, Prestige Trade Tower, Palace Road, Sampangi Rama Nagar, High Grounds, Bengaluru
Hits: Veg moileeand chicken ghee roast
Misses: Idiyappam
Timings: 12 noon to 10:30 pm
Call: +918971197098
Ambience: Tropical and modern
Wallet factor: ₹1,200 for two people