K.G.N. Aarifa Biryani Centre
At K.G.N. Aarifa Biryani Centre, biryani masters begin their work during the wee hours, so that by 8 am huge cauldrons of piping hot biryani are ready for sale. The biriyani shops here started on a small scale, mostly to cater to the many daily wage earners who finish their night shift, and stop by for biryani in the morning.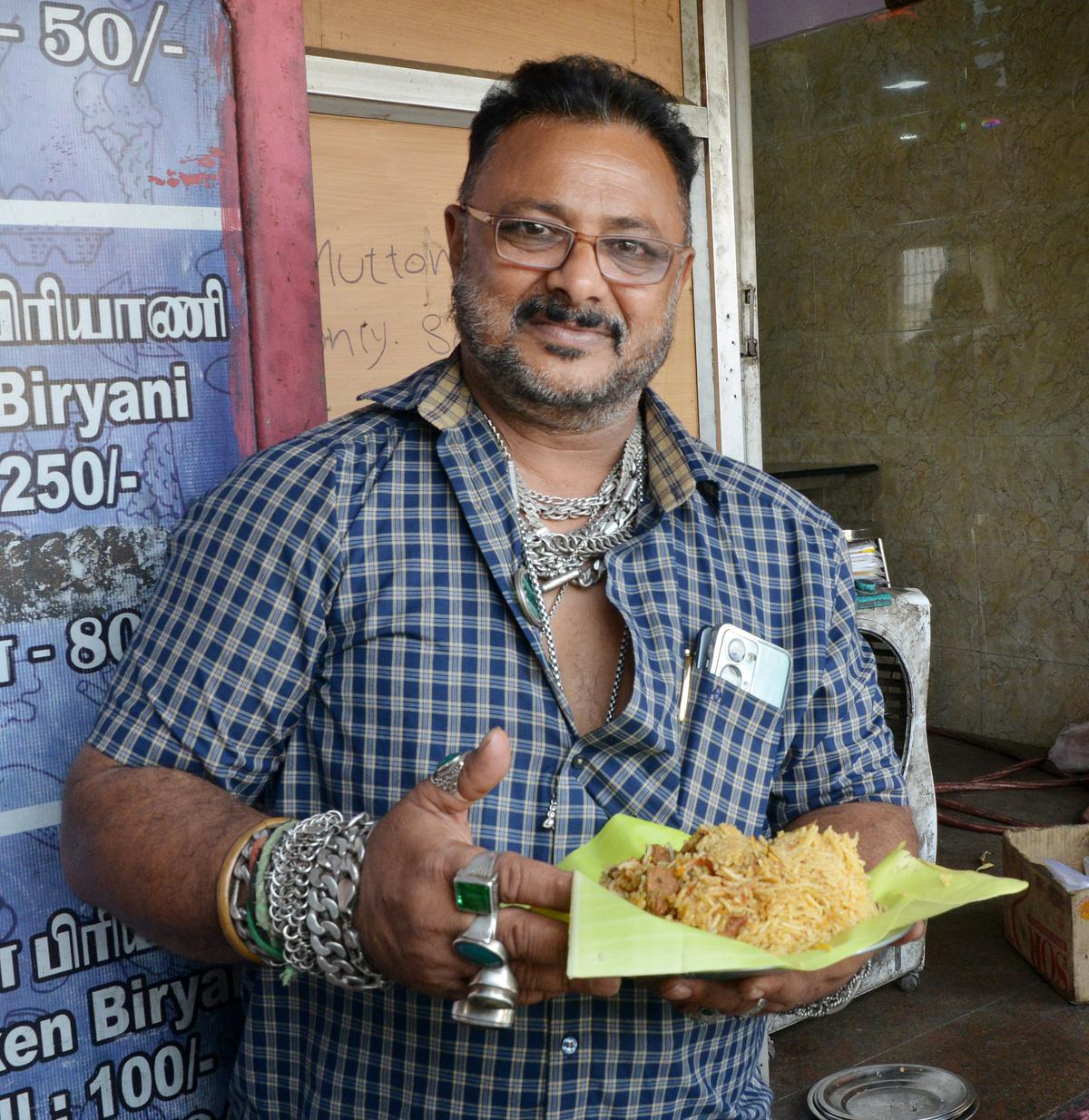 "There is a massive attu thotti (butchery) in Pulianthope, where workers begin by midnight and finish by 7am or 8am, and they would be famished. As we get access to fresh and good quality meat from the attu thotti, we have garnered a reputation for quality biryani," says Shamsuddin, proprietor of Aarifa.  "Seventeen years ago, I sold biryani, made by my wife, in a thallu vandi. Then, we set up a small shop, and more recently, we expanded it with space for dining," says Syed Moinudeen S. who assists his father in the business.
Less spice and oil, perfectly cooked rice grains, and good meat is the hallmark of this biryani. "Along with biryani, we provide raw sliced onions and mint chutney, which enables better digestion. It is our signature style," says Moinudeen. Raw mint leaves, raw onions, garlic, curry leaves, green chillies and salt are stone ground to make the chutney, elevating the dish's taste and flavour.
K.G.N. Aarifa Biryani, Pulianthope and Pattinapakkam, For orderes, call 9840079923
Hatimy's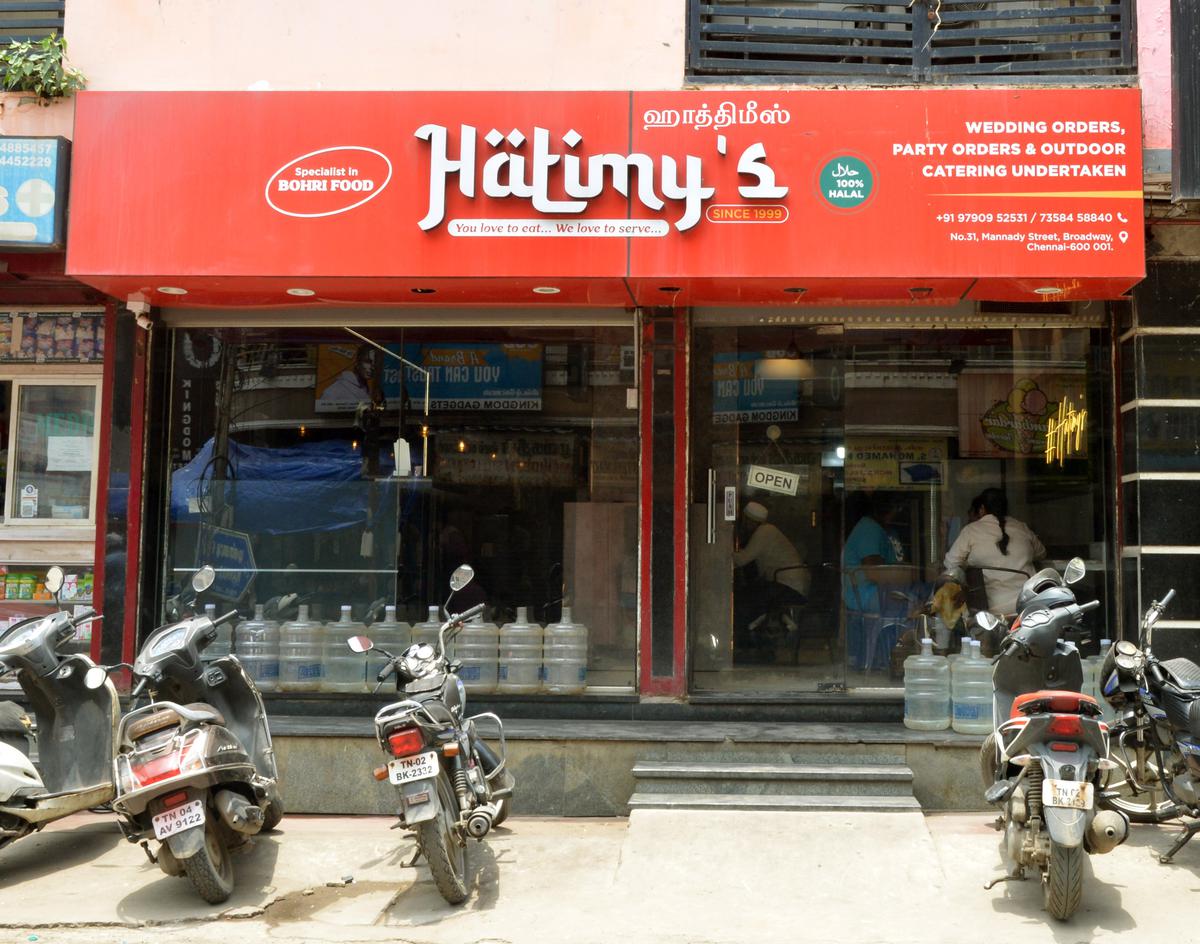 For the past nine years, Mannady has emerged as the go-to place during the Ramzan fasting season, thanks to the efforts of Mohammed Patel Mustansir. "There wasn't much variety of kebabs then. Once I began to offer a wide range of affordable kebabs, it became a trend," says Mohammed, who launched Hatimy's 10 years ago.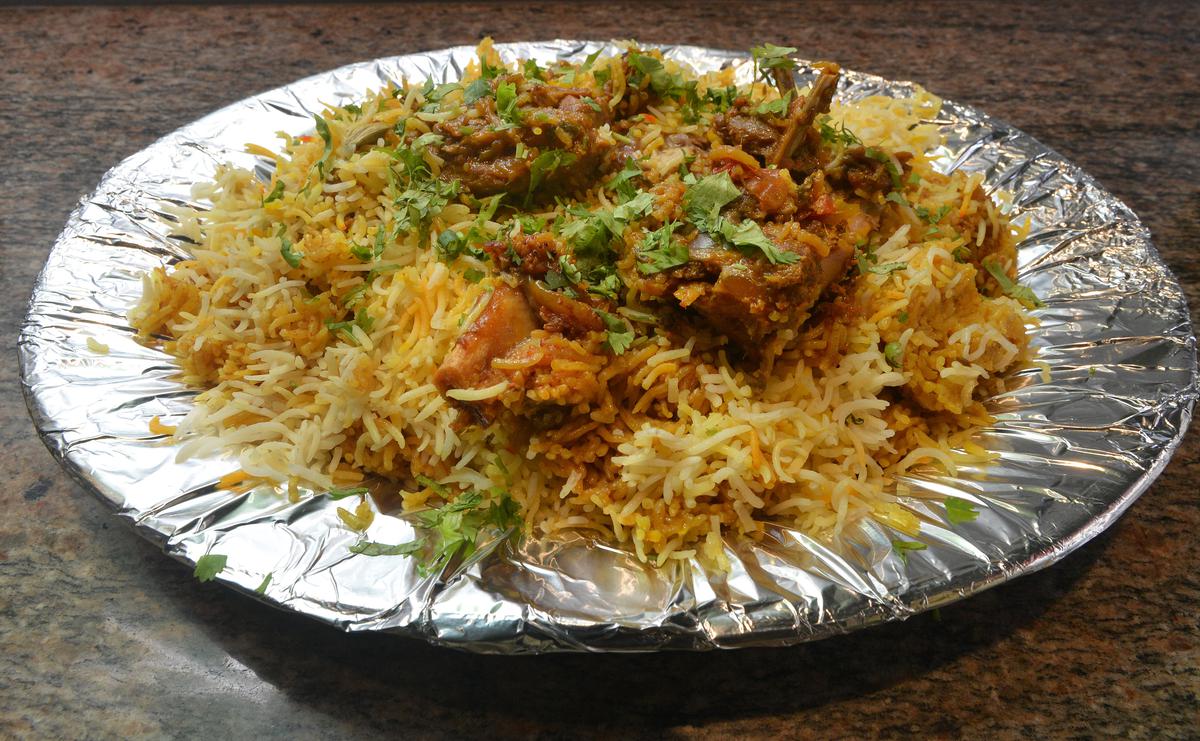 "My grandfather had a flourishing hardware business in the city, and our family ran a successful wedding catering business for over 30 years. This restaurant is an extension of that," says Muhammed. Here, they prepare mutton biryani in the traditional Bohri style only on pre-order. (The Bohra community had its origins in Yemen, and later migrated to Gujarat. Large numbers of the community have settled in Chennai over the last 100 years)
This is a mild biryani, made with basmati rice and flavoured with saffron, and cardamom. They also add huge chunks of potatoes and apricot, making this a unique dish, that is not too common in the city. "Traditionally in our community, we eat this dish in a big thali, and about six to eight eat from this plate. We serve this with cucumber and onion raitha," he says.
Hatimy's, Mannady Street, Broadway Road. For orders, call 7358458840
Pandia's
A heritage brand of Chennai, Pandia's has garnered a name for itself in Royapuram and established itself well in the North Madras region. Here, the biryani is different from the biryanis you normally get in Chennai.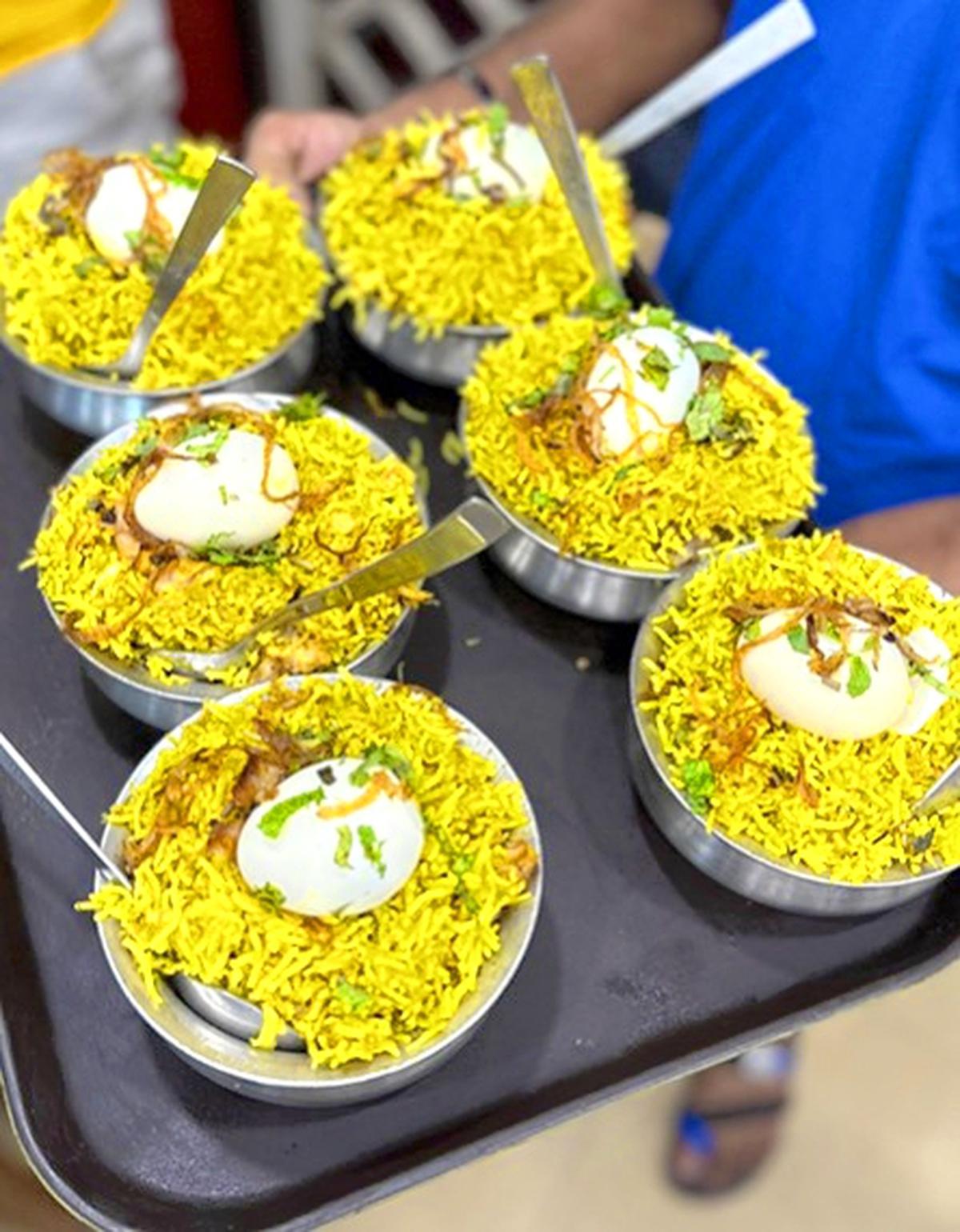 "We have adopted the Karnataka style, where we grind together coriander, mint, green chillies, ginger and garlic and use this paste in preparation. As a result, you will notice a greenish tint and the flavour will also be rather unusual and high on spice. You may not find this style of preparation elsewhere. Most importantly, we use only boneless meat in our biryani preparation," says A Muthuraja, who, along with his brother A Jagaveer runs the restaurant, founded by his father SS Arumugasamy in 1968.
Their mutton kurma and paya are extremely popular, and you inevitably have to join a serpentine queue at their outlets to buy these dishes if you visit over the weekend.
Pandia's Avenue, Royapuram. For orders, call 9884804920
Buhari
Mount Road Buhari is an institution, and the kitchen where the popular dish chicken 65 began. Standing since 1951, it as an important landmark on Anna Salai. Over the years, its biryani has become a sought-after dish, especially the unique idiyappam (string hoppers) biryani, available on their dinner menu. Participants were served chicken 65, of course, which by itself has a rich history. End your meal with their Irani-style tea, and if you are too full to eat, pack their famously fluffy bun-butter-jam to take home.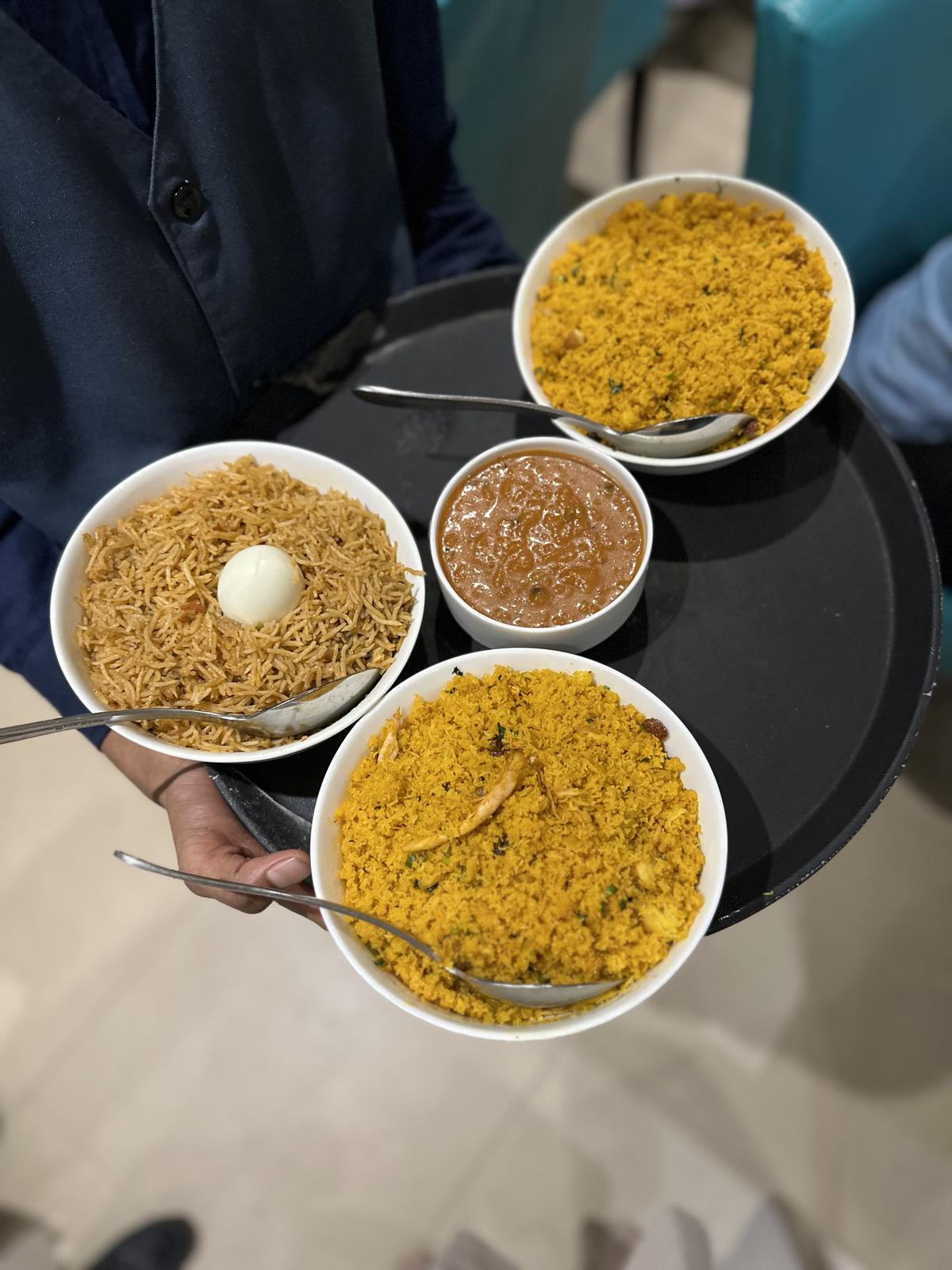 Buhari, Anna Salai. For orders, call 28551951
Washermanpet's wedding-style biryani
The participants ended the trail by experiencing a briyani-making live demonstration. The group assembled at a party hall in Old Washermenpet, and biryani master Abdur Rahman, prepared from scratch the Tamil Muslim- style nikah biryani. He is one of the leading biryani masters in the city and a protégé of Rahamathulla who was one of the pioneers to develop this unique recipe.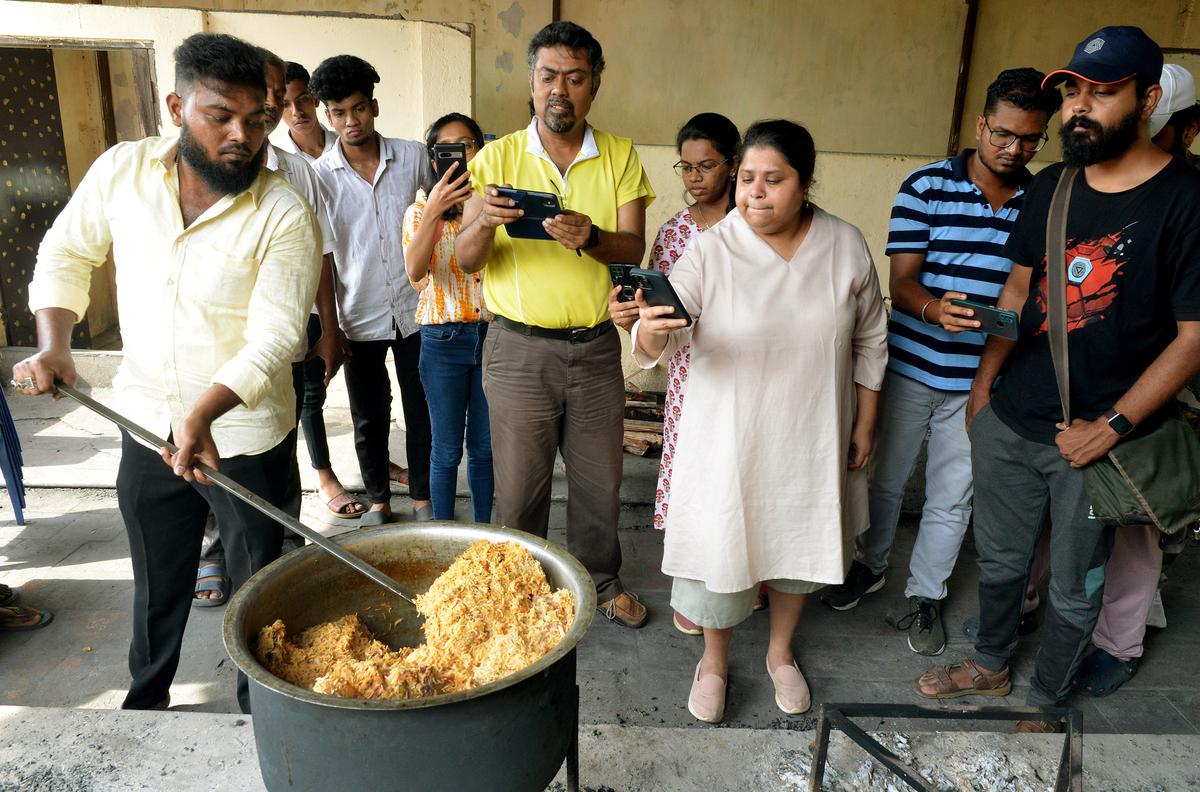 Abdur who hails from Royapuram is well-known in the area for his record-breaking biryani order; he has cooked for 5,000 people in 118 handis. Abdur demonstrated the recipe and also explained the process of dum. The trail ended with an elaborate meal, where participants were served his preparation in bandhi style, like how it is done in a wedding, with the accompaniment of brinjal chops, onion raita and bread halwa.
The event ended with participants of the trail receiving takeaway goodies from Q49 flavours, a Chennai-based brand of ready -to-make paste and gravies. The Biryani Trail was organised by Made in Madras, The Hindu and curated by Shabnam Kamil.