India's Prime Minister Narendra Modi (left) and US President Joe Biden at a state dinner at the White House on June 22, 2023. Photo Credit: Getty Images
'Spicy Millet and Patel Lal'. It sounds like little more than a White House state dinner menu would speak to an apoplectic Captain Haddock.
The menu for US President Joe Biden's dinner in honor of Indian Prime Minister Narendra Modi has gone viral on social media. Marinated millet and patel wine received the most criticism. But he was also the biggest symbol of the changing world order. Millet (which made a double appearance on the menu) is a nod to India sponsoring a UN resolution to declare 2023 the Year of Millets, a hardy dryland crop, the so-called "poor man's grain". goes.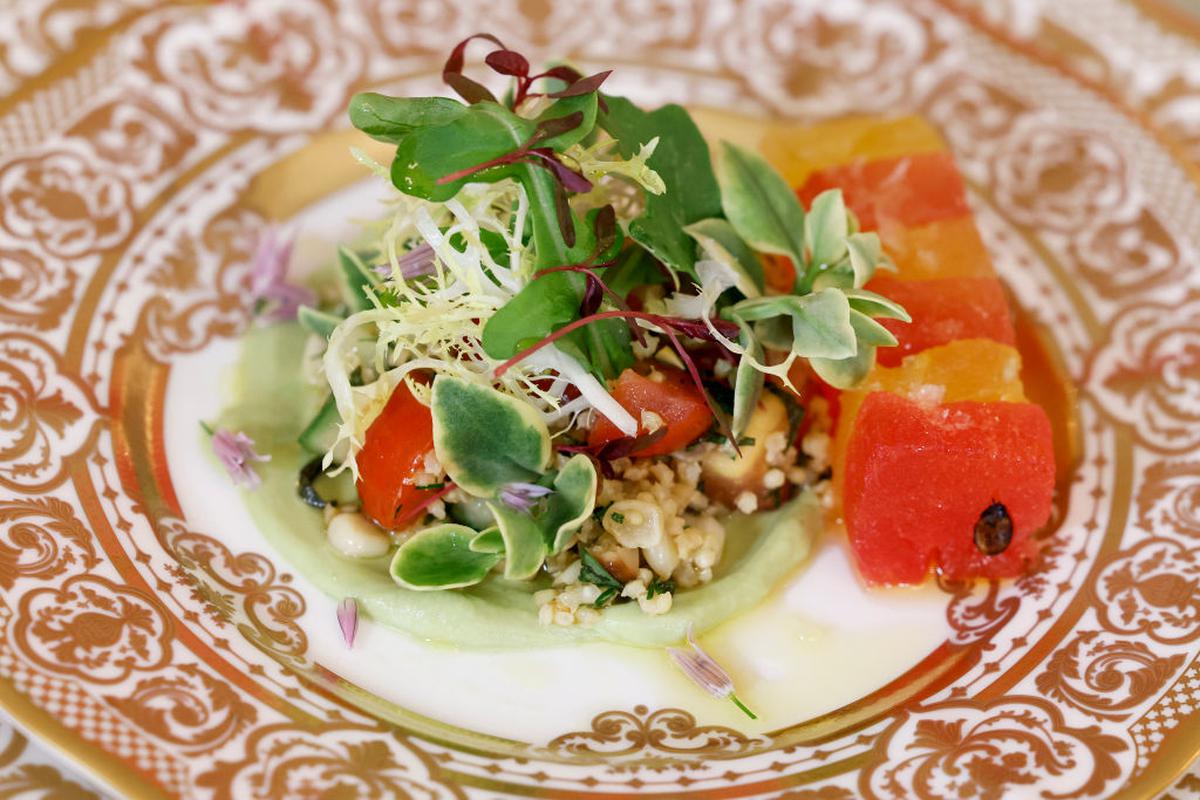 Marinated Millet and Grilled Corn Kernel Salad with Compressed Watermelon and Avocado Sauce served as part of the first course at the White House State Dinner for PM Modi. , Photo Credit: Getty Images
Patel wine is one way to toast guests with homegrown pride. Till now Patel was known in America not for his vineyards but for his motels.
The entire menu, designed by chef Nina Curtis, has been described as "plant-based diplomacy," although it has green and rested many an epicurean one. Or perhaps it is the sour grapes of those who were not invited to taste Patel Lal. But there is no doubt that something has changed.
When Richard Nixon hosted Indira Gandhi at the White House in 1971, the menu included Quenelles de Brochet at Wall-en-Vent, Apex of Pheasant Veronique with wild rice Asparagus or BeureyBibb Salad Salad with port de salut A kind of cheese, mousse glace or praline And petits four, Mrs Gandhi understood French so she probably knew what she was eating. The wines were 1969 Schloss Johannisberger, 1967 Louis Martini Cabernet Sauvignon and 1962 Louis Roederer Crystal.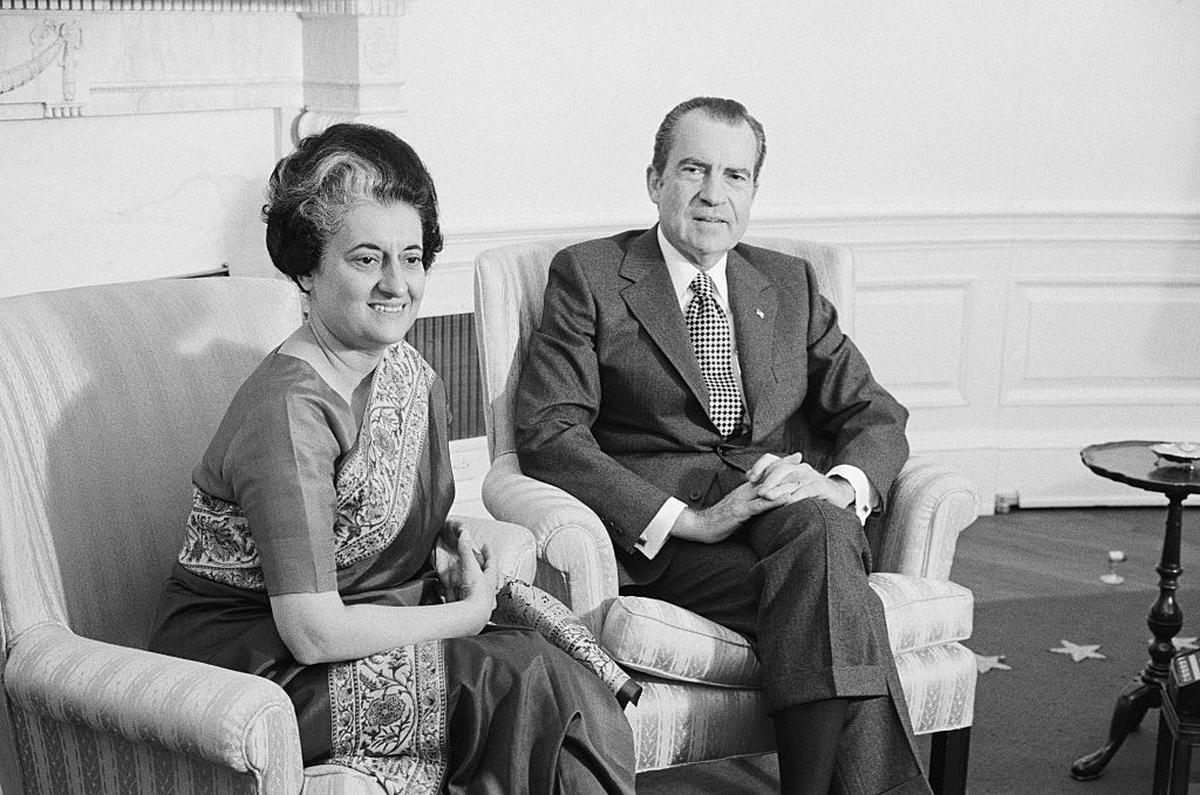 Prime Minister Indira Gandhi (left) with US President Richard Nixon at the White House in November 1971. Photo Credit: Getty Images
Leaving aside the question of which dinner I would attend, who would have thought that a White House state dinner menu would ever include the line "Sea bass available upon request". The non-vegetarian item lurked in the margins of the menu like a sheepish interloper, a red herring that could distract from the plant-based diplomacy at work.
Chef Curtis stated that the menu "showcases the best of American cuisine, as well as a rich Indian elements and flavors". There is nothing new in that experiment. Years ago Indian-American chef Lakshmi Hiremath published a delicious Thanksgiving tandoori turkey recipe that was marinated in pomegranate juice. It was so good that I tried to replicate it in India.
But despite the excitement provided by a "tangy avocado sauce" of Indian elements on the state dinner menu, a bit of saffron here and some cardamom there, many were clearly unimpressed. A basic Gujarati thali at the White House must have looked more exciting than compressed watermelon and summer squash. Indian American author Thriti Umrigar quipped on Facebook that they "don't even serve samosas as an appetizer" but added that at least no one called stuffed mushrooms and risotto "curry".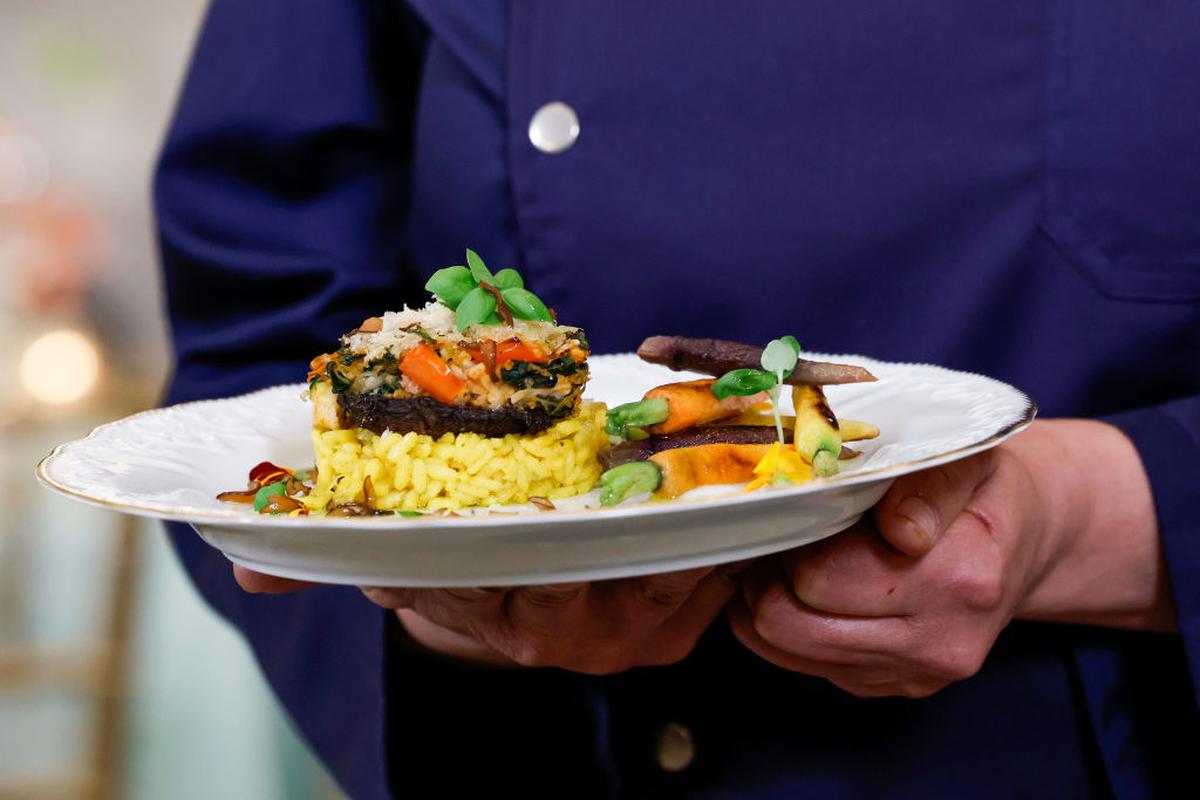 Stuffed portobello mushrooms and creamy saffron-infused risotto, the main course at the White House State Dinner for PM Modi, | Photo Credit: Getty Images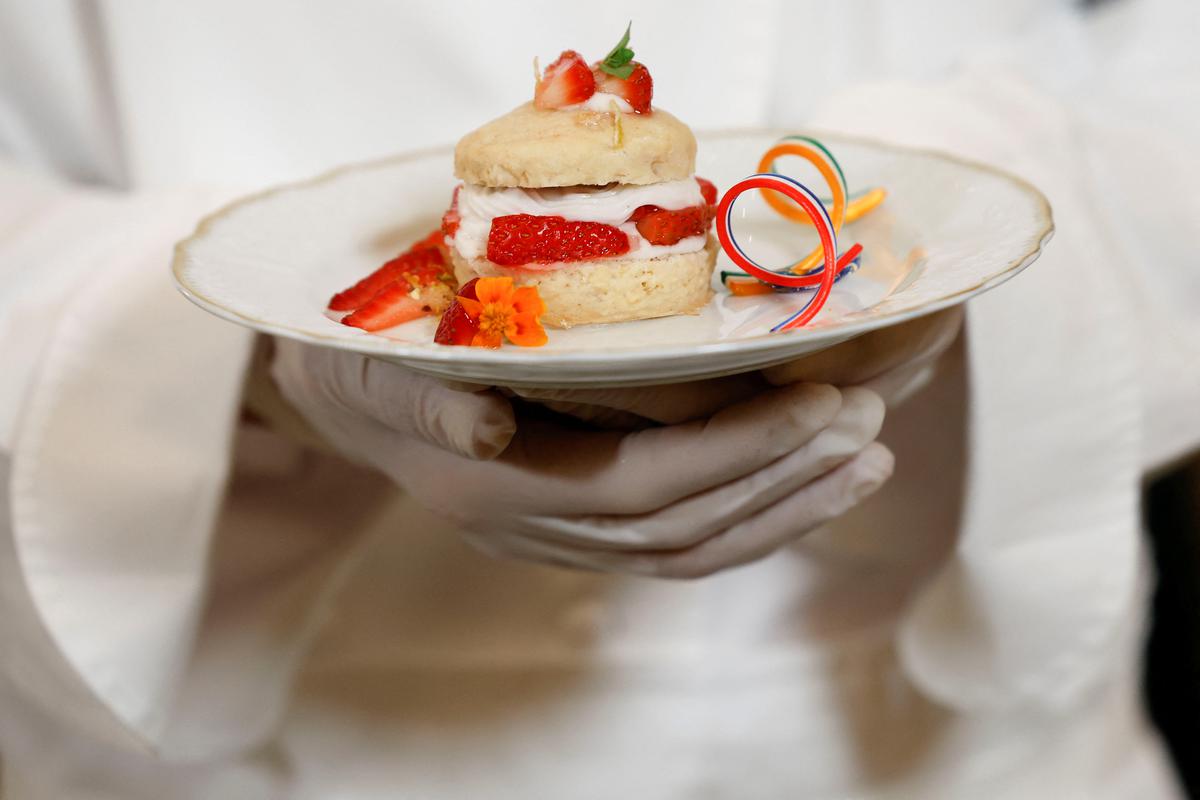 Strawberry shortcake with rose and cardamom for dessert at the White House State Dinner for PM Modi on June 22, 2023. Photo Credit: Reuters
The all-vegetarian menu was clearly a way of currying favor with Prime Minister Modi, but it seems almost un-American in a country where vegetables once meant french fries. As a vegetarian on a student budget in California in the mid-90s, my friend Dhaval Shah found that his options were severely limited when eating out in his university town. "For several months in a row, I ate Carl's Jr. burgers that had nothing on them—lettuce, tomato, and onion between two buns." Then he discovered he could get a meatless burrito at Taco Bell.
I remember another vegetarian friend who packed on kilos in the US because he could only eat milkshakes and french fries at the local McDonald's. He was later surprised to learn that the secret to the flavor of the world-famous fries was beef fat.
Some Disdain the White House Menu Native Stems from the fact that while millions of Indians are vegetarian, fish and meat, especially those that come with frequent flyer meals, think Norwegian salmon or New Zealand lamb, have become passports to savory cravings in India. went. Eating out in dynamic India means eating meat. It's changing again as young chefs rediscover local heritage official Order But in a country where meat is the new black, craving veggies still seems a bit unfashionable.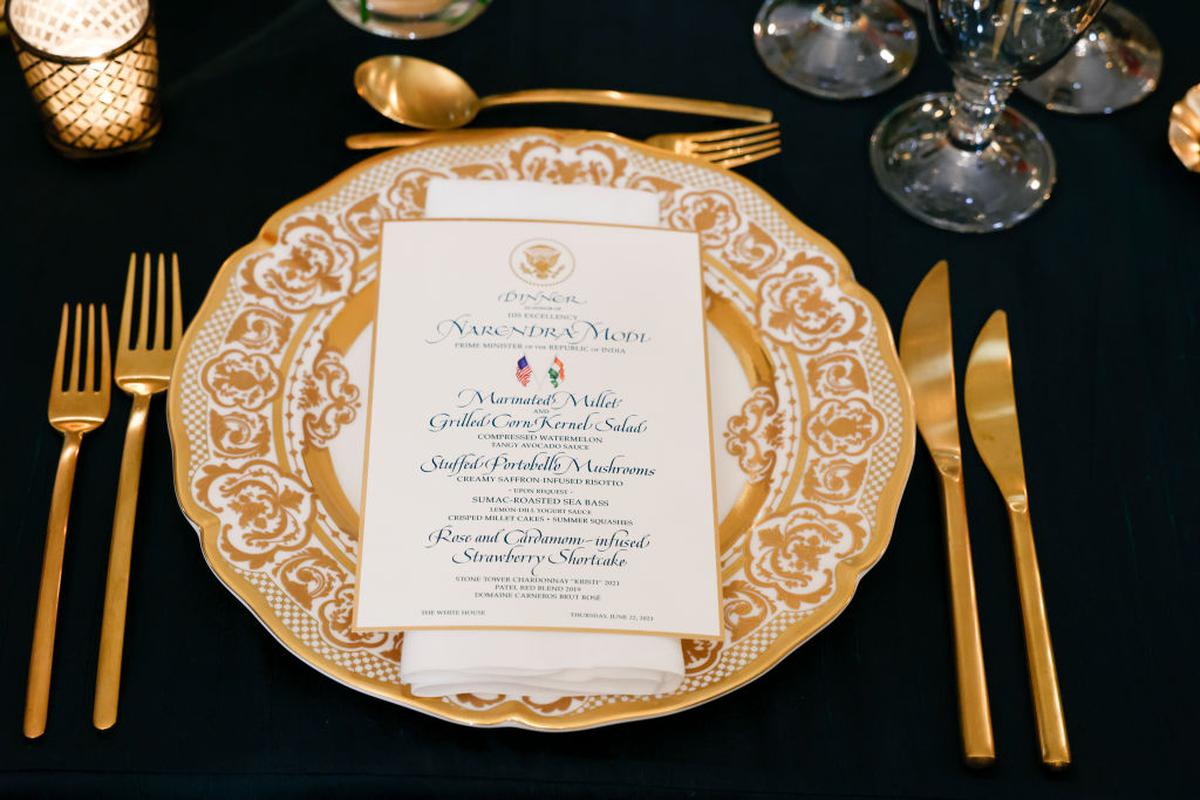 Menu for the White House State Dinner. , Photo Credit: Getty Images
Could the White House menu change that and label simple millet "returned from abroad"? It's questionable, but it shows that America understands that it must serve its guests rather than expect the world to conform to its norms. He has read the writing on the wall. Or at least the menu.
In the meantime, I have a packet of millet that I bought because of its nutritional value, sitting open in my closet for several months. Now thanks to the White House, I finally have a choice – Marinated Millet or Crispy Millet Cake. With some Sula Lal.
The author is the author of 'Don't Let Him Know', and loves to tell everyone his opinion, whether he is asked or not.