An electronics engineer by profession, 50-year-old S Adhieswari, had always nurtured a passion for cooking and in 2015 she launched her first cloud kitchen in Mylapore, focussing only on millet-based food preparations. "In no time, there was a fan following for dishes prepared in our kitchen and soon I was sending out 85 lunch combos everyday, and, today, we pack over 250 lunch boxes," says Adhieswari.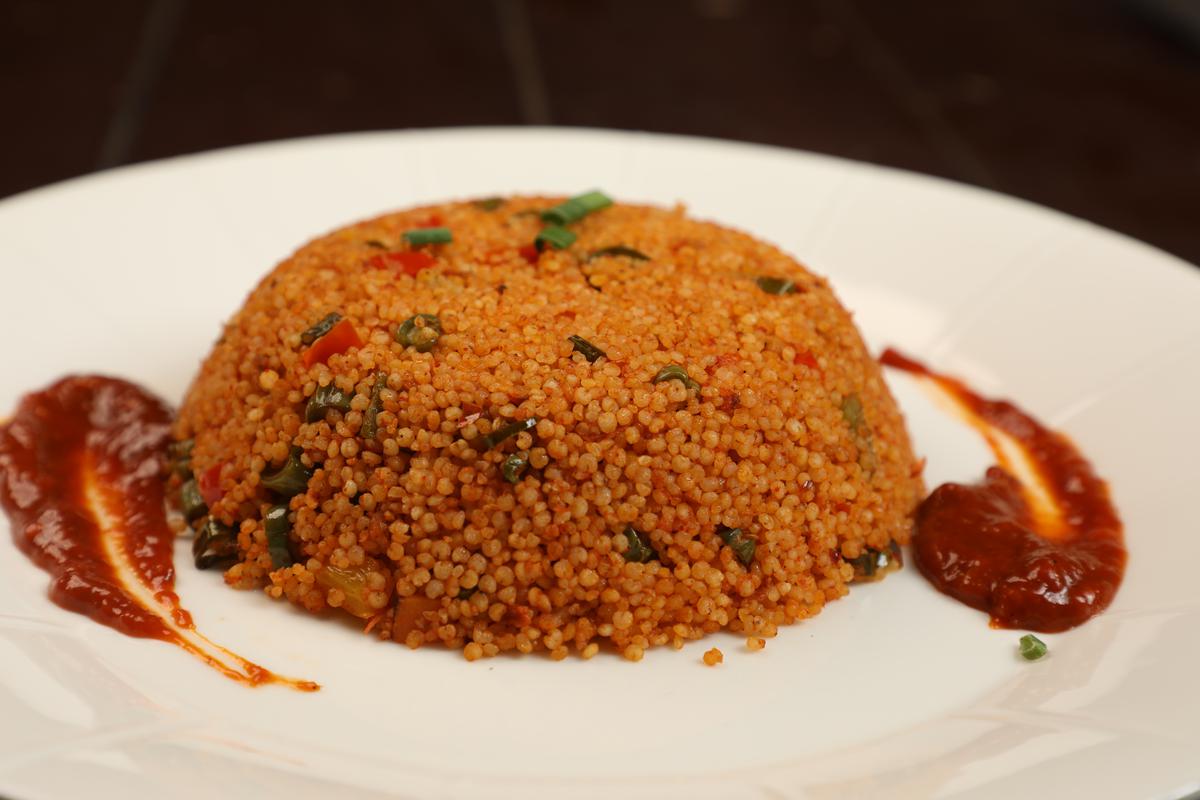 Recently, she has launched a dine-in restaurant in Anna Nagar, where one can taste a range of millet based recipes, right from dosa to pizza, paniyaram to brownies, all made using various types of millets. "My focus in always on healthy living and eating. So I provide only thogayals and have totally eliminated pickles in our restaurant. Keeping the health of kids and elderly in mind, savories are fried in cold pressed coconut oil. I offer murukku that is infused with beetroot and carrot juice," she says.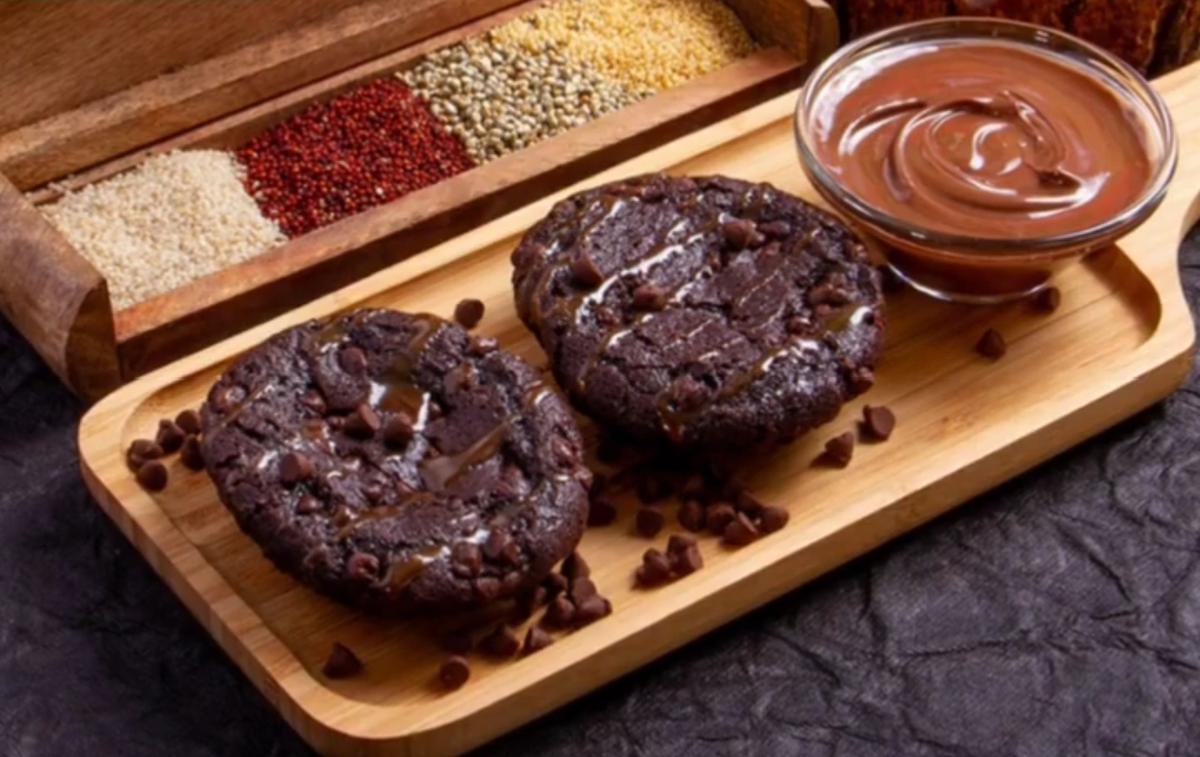 We started out meal over there with a lunch thali, that comes with ragi roti, sambar rice, coriander rice, rasam rice, curd rice and two vegetable preparation. All the items in this thali can also be ordered a la carte.
"Most households do not adapt to millets as they are not familiar with the cooking procedure. Therefore most end up overcooking them and then give up. I myself perfected the art of cooking millet rice to perfection after many trails and errors," says Adhieswari.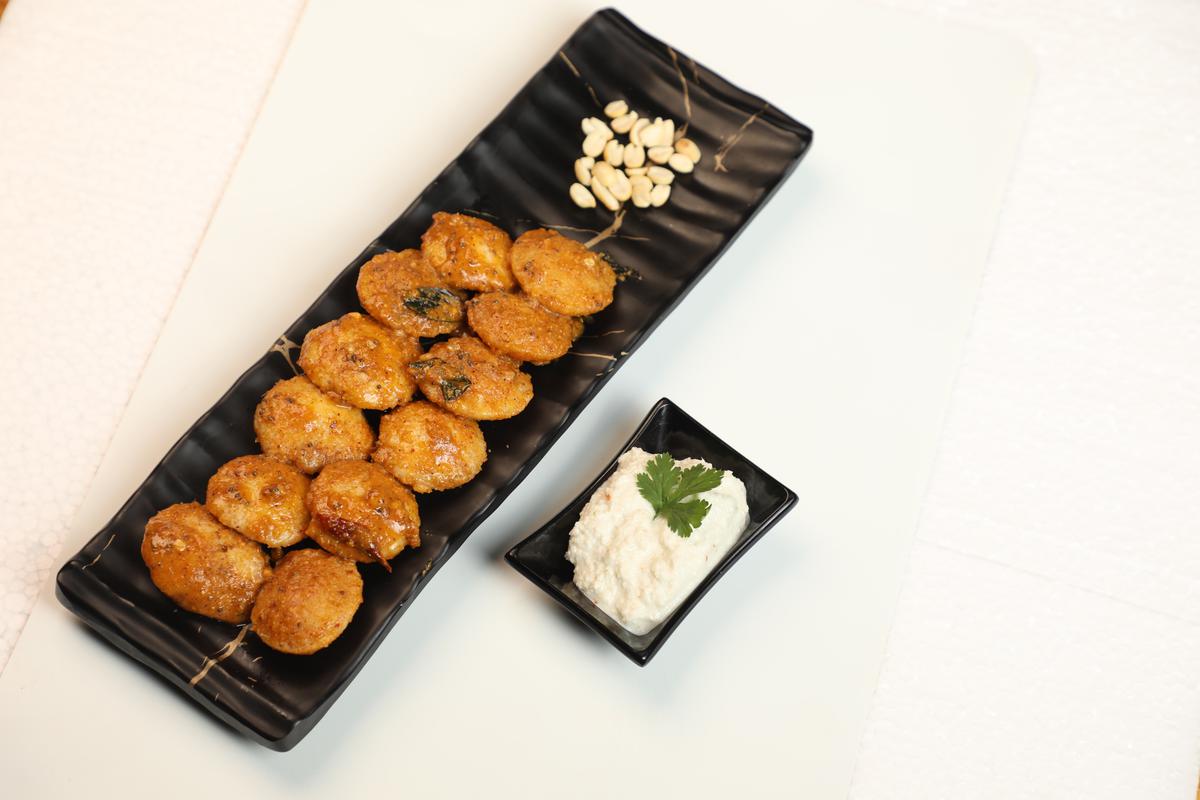 Apart from Sounth Indian lunch menu, the restaurant offers innovative dishes toattract the younger generation. Their podi idlis to millet pizza seems to go well with the teens. Over here, they offer gluten-free products as well as nutritional requirements for all age groups. Adhieswari' has expanded her team by brining in a pastry chef who specialises in millet-based baking. "Initially I was cooking every item in the kitchen, then I gradually began to train women and today, they run the show under my supervision, and we work in teams."
Tempted, we ordered the millet margarita pizza. The base was made of mixed millet flour and had a nutty flavour and soft texture. All of their pizzas, brownies and cookies are gluten-free. "I have started baking the savories as it is healthier and we recently introduced wraps also, which is again gluten-free," she says.
For dessert we were spoint for choice and finally settled for Elaneer payasam, Thinai Payasam, and Millet brownies, the winner was thinai payasam, with its subtle flavour of karupatti and ghee, closely followed by brownies. "We have a good number of young office going crowd that come here for lunch and dinner, and we ensure that the menu is varied each day so that there is no repetition of dish or vegetables. Our USP is the wide range of millet dishes on our menu that appeals to all age groups," Adhieaswari says.
Millet Magic Meal, Anna Nagar, is open for breakfast, lunch and dinner, is open from 7 am to 3 pm and 6 om to 10 om. Meal for two will cost Rs 800. Phone: 996250228