There seems to be a new restaurant mushrooming in Bengaluru every fortnight. According to the National Restaurant Association of India (NRAI) India Food Services Report – 2019, the city has over 42,000 restaurants approximately. That is more restaurants than the total population of a few island nations. And this report is four years old. The number has probably gone up now. As the city's dining landscape expands, there is a growing need for uniqueness and authenticity. New restaurateurs have started to realise that merely offering familiar dishes might not suffice in a market saturated with such options. Thus, the decision to specialise in niche cuisines caters to the city's diverse and discerning food enthusiasts and fills a void by introducing lesser-known flavours and culinary traditions. 
Moplah's, in Koramangala fifth block, is one such restaurant. It offers Malabari (North Kerala) cuisine. Venu Nambiar, the restaurateur, says there are places aplenty in Bengaluru that offers Kerala food. So, sticking to Malabari dishes, he reckons, is a solid strategy to stand out. 
Venu is not new to the food business. He has stakes in Chianti, a chain of Italian restaurants in the city. But Moplah's is more personal for him. Being a Malayali raised outside Kerala, he visited his ancestral home in North Kerala during school vacations in the '70s. "Our neighbours were Muslims. They would bring home food or invite us over for iftar and other festivities. I found their style of cooking unique. They were also warm people. So, I have a fondness for their food."
The aroma of fragrant biryanis, the delicate intricacies of the pathiris, and the richness of the curries – each dish he enjoyed during those festive feasts left an indelible impression.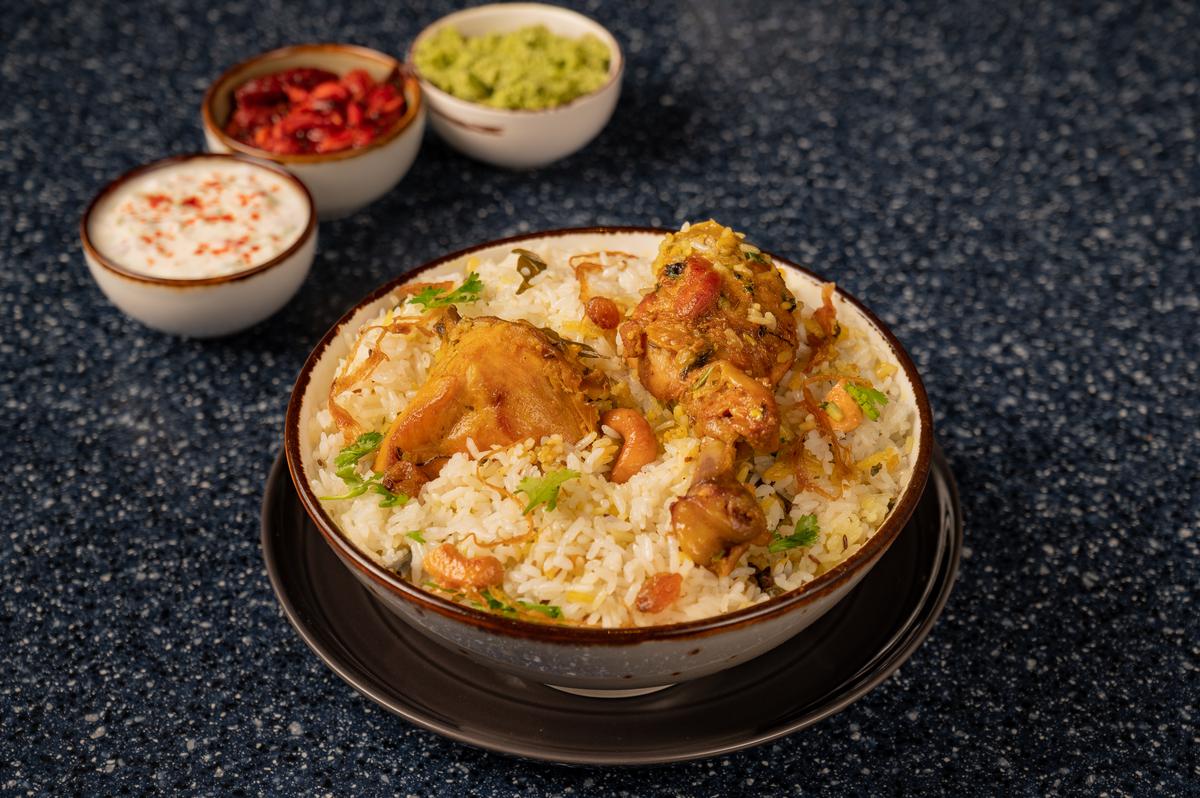 The restaurant is a product of this nostalgia. Its name itself is a call back to the neighbours at his ancestral home. 
Moplahs are descendants of early Muslim migrants from Arabia who settled in the Malabar region of Kerala.
While setting up the restaurant, Venu says he consulted his neighbours to get the Malabari-ness of the dishes right. "Ammamma (Grandma), his elderly neighbour, told me, 'Mone, eruvu athara pora' (My dear boy, the spice is insufficient)," laughs Venu. "But they are used to spicy foods. Someone in Bangalore trying out this cuisine for the first time might find it too spicy. So, we have tried to lower the spice levels a little bit without robbing its authenticity." 
Venu also added a few dishes from other parts of Kerala for variety and familiarity. Erachi ularthiyathu (tenderloin cooked and sautéed in a blend of spices and coconut chips) in the 'Small Plates' section of the menu, for instance, is a Syrian-Christian dish. "This Moplah style cuisine is a relatively new cuisine to Bangalore. Once our patrons are used to it, we will have an exclusive Malabari menu," he says. 
"The menu renews every 10 months, during which new dishes replace the least popular ones," he adds.
The ambiance is not explicitly North Kerala. But you can find it in the details, like the stars in the window grill and the jackfruits in some paintings.
Moplah's
Location: Koramangala, Bengaluru
Timing: 12 pm to
Call:
Hits: Thalassery mutton biryani, Payyoli chicken fry, kallu shop meen curry, and kanthari ice cream
Misses: Koonthal fry
Cost: ₹2000 for two people (approx)
How's the food?
We started our lunch with cold drinks to beat the unusual August heat in Bengaluru. The pacha manga Juice offered a harmonious blend of raw mango's tanginess combined with hints of salt, sugar, and a subtle touch of green chilli that added a unique twist. Equally intriguing was the nannari paal sharbat, a milk-based sherbet infused with the essence of nannari herb, providing a sweet and aromatic refreshment.
The crispy koonthal fry, squid rings deep-fried with Malabar spices, was a tad salty. But the next appetiser, the Payyoli chicken fry, made of boneless chicken leg, shallots, curry leaves, chilli powder, and coconut, created a delightful combination of textures and tastes.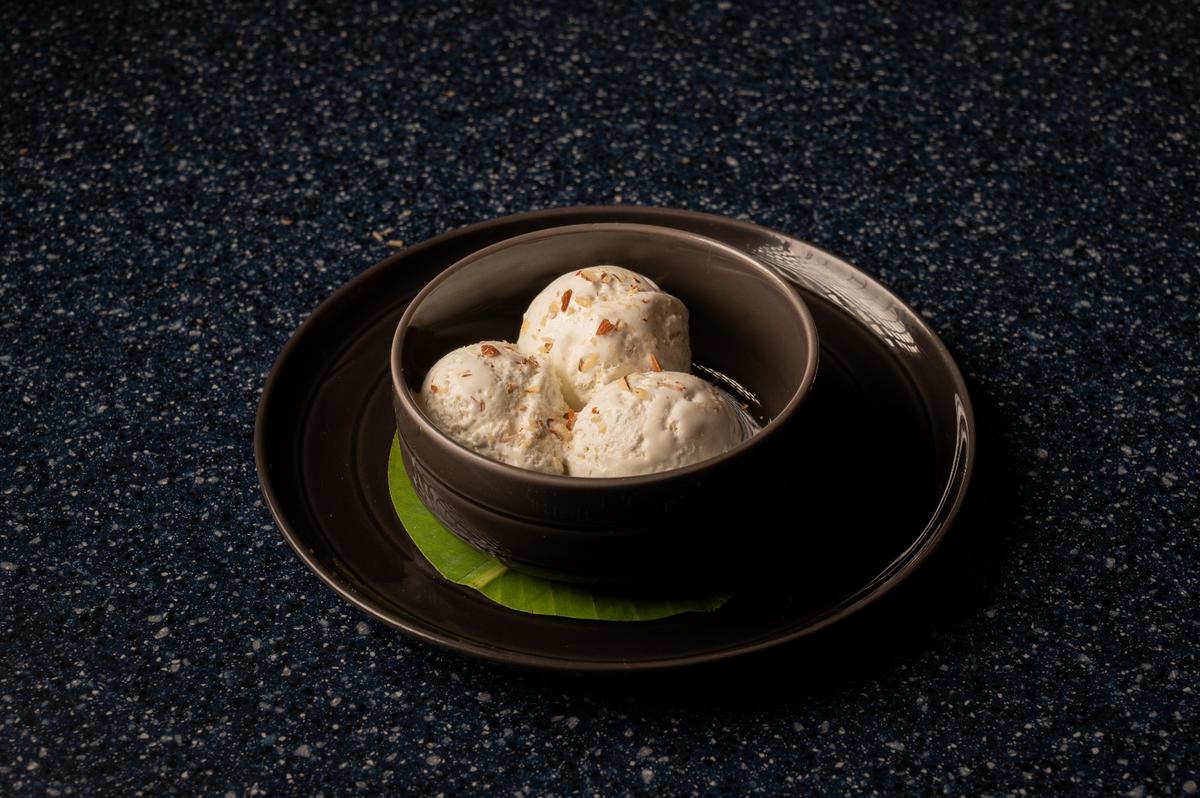 The main course took us deeper into the heart of North Kerala cuisine. The Thalassery mutton biryani was a testament to the art of dum cooking. The tender mutton, paired with fragrant Kaima rice, ghee, cashew nuts, and raisins, orchestrated a symphony of flavours that lingered on the palate. The kallu shop meen curry, a recreation of the spicy fish curry served in Kerala's famous toddy shops, went well with pathiris. We also enjoyed the kozhi malli peralan, a Palakkad delicacy. Though North Kerala cuisine is predominantly meat-based, Moplah's menu has quite a few vegeterian options as well. 
The dish we found most intriguing awaited us in the desserts section. Kanthari ice cream. It is house-made tender coconut ice cream gently infused with kanthari (bird's eye) chilli! Chilli in ice cream? What is happening? With a bit of suspicion, we took a spoonful. It tasted sweet and thicker than regular vanilla ice-cream. No hint of chilli. But just as you conclude that it is just a gimmicky food, kanthari hits you at the aftertaste, mildly burning your palete but leaving you with a smile. Never have we enjoyed such a paradoxical dessert.