The inviting aroma of gongura podi (sorrel leaves powder) and avakaya pachidi mixed with steaming ghee rice makes its way into a quiet, sun-dappled evening at My Farm, a farm-to-fork resort near Vepada, about 60 kilometres from Visakhapatnam. Spread over 100 acres, My Farm is an example of responsible farming that doles out a seasonal menu according to the farming cycle.
A cook stirs freshly-harvested ridge gourd in a pan at the kitchen. In front of it is the well-ventilated dining area, which opens up to a plantation of guava and custard apple interspersed with flowering plants like night-flowering jasmine or parijat.
It is takes an hour-and-a-half long drive from Visakhapatnam, navigating roads bordering farm fields and hamlets, to arrive at My Farm. Overlooking the serene verdant Marika Hills, My Farm is a pretty picture of peace.
At the centre of it all is Tagoor Varma, who monitors the functioning of the kitchen and farm with a keen eye. A post-graduate in agriculture science, Tagoor transformed a barren piece of land in 2017 to a thriving farm and manages it with responsible farming practices.
"My concept is based on permaculture and farm-to-table where we remove the role of the middle men," says Tagoor, who shuttles between Visakhapatnam and My Farm while spending a majority of his time at the farm. Permaculture is an approach that adopts arrangements observed in flourishing natural ecosystems with scientific principles as well as timeless folk wisdom.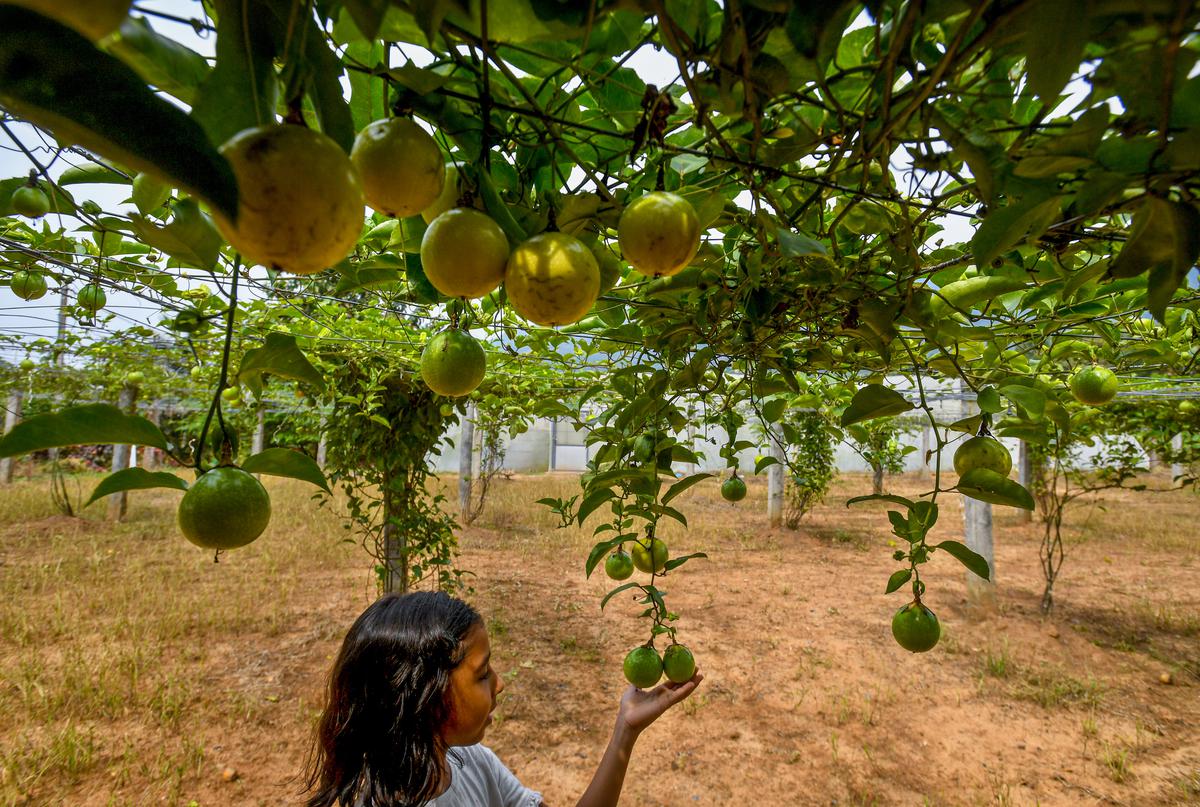 "When we started to work in the land in 2017, we observed that there was a lot of top soil erosion and denudation. We had to work in a way that the natural eco-system thrives. So we didn't change any levelling of the farm land," says Tagoor.
From sustainable farming methods, door-to-door delivery to biogas generation and water conservation systems, there is a lot going on at My Farm. Many kinds of seasonal vegetables and fruits are grown here. The produce makes its way into My Farm's kitchen, which serves healthy, traditional meals. "We cook local food that represents the region's culture," says Tagoor. Through My Farm's app, milk, fruits and vegetables are door delivered in Visakhapatnam and the neighbouring areas.
While farm-to-table is a popular concept in cities such as Bengaluru and Mumbai, which stands on the basic tenets of eating and living well, it is not easy to serve up a menu entirely from farm-fresh produce and market it in a city like Visakhapatnam that lags behind on that front.
At My Farm, almost everything from pickles, oil to ghee are made in-house. Each guest is given a brief introduction of the idea behind the farm. The place houses a mud house called Zen Niva which overlooks a pond next to the Marika Hills. There is meditation spot under the shade of tall bamboo trees nearby and plenty of silence all around to soak in the beauty of Nature. Six more cottages designed in similar concept are coming up in the next two months. A more contemporary space of stay is the Casa Contento, a house with modern amenities that is suitable for large groups.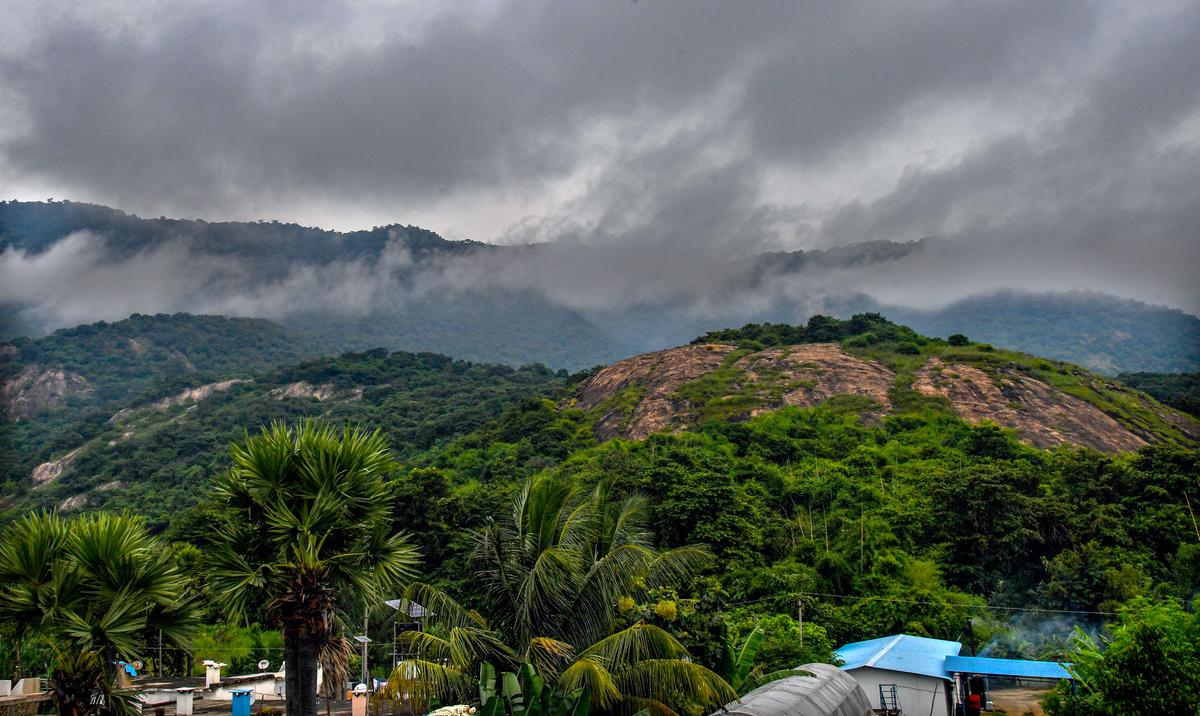 The farm also organises guided treks to the adjoining hills which offer a breathtaking view of the fields and village.
Tagoor explains how My Farm came about with a 'responsible farming' concept in 2017 and eventually opened its doors to visitors to experience it. "We want to have all kinds of plantations that are suitable for this region and topography, just as the forest ecosystem. When we bring in the principles of permaculture, plants start emerging everywhere," he adds.
The rows of black mulberry plants, plantations of panduri mangoes of the West Godavari, acres of jamun trees, passion fruit and coconut plantations are spread across the farm in segments. This year, dragonfruit is being cultivated as well.
Oyster mushroom cultivation is the next new thing at My Farm. Reared in humidity and temperature controlled rooms, the unit here can generate about 35 kilograms of oyster mushrooms each day. Large, fleshy and grown in clusters, oyster mushrooms may not be as popular like the button mushrooms in this region, but are known to be richer in nutrients with higher levels of protein, zinc, potassium, and vitamin B6. "The shelf life of oyster mushrooms is less, which makes it difficult to transport and market," says Tagoor. To counter that, the mushrooms are dried, ground and used as powders and sold.
My Farm also has a milk production section which forms a major part of its revenues. It runs on a subscription model and follows a tough adulteration testing process.
To visit My Farm, call 7702489997. Stay can be booked through Airbnb.