Lahore/New Delhi: The Pakistan Cricket Board clarified on Friday that its president Nazam Sethi never considered icc board Meeting about the national men's team wanting to play in it
world Cup
matches in
Bangladesh
instead of India.
PTI had reported on March 29 that the ICC had denied that any such discussion took place in the ICC forum and that Bangladesh is not even a contender to host any World Cup matches as assured by the BCCI. Was sure there would be no visa problem for the Pakistan team.
PCB clarified that the concept of "hybrid model" of the tournament was strictly related to
asia cup
Since India will not travel to Pakistan.
Referring to a media briefing in Rawalpindi/Islamabad on Thursday, Mr. Najam Sethi said that he had briefed the media about the hybrid model presented to the ACC officials for the ACC Asia Cup, to resolve the impasse following the BCCI's decision can be terminated. For not sending his team to Pakistan.
"The proposal to play India's matches at neutral venues and the rest in Pakistan – is subject to discussion within the ACC," a PCB media release said.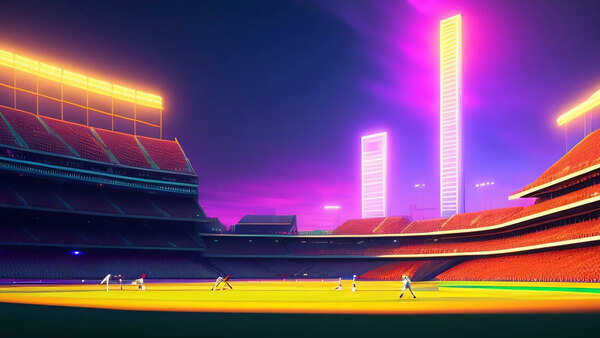 Sethi said that a section of the media had misrepresented him.
"At no stage during Thursday's media interaction, did I make any reference to the ICC or make any comment on the ICC Men's Cricket World Cup 2023, which is scheduled in October. The matter has so far been mooted in any ICC forum or has not been discussed, Sethi said in the press release.
PTI spoke to ICC sources on Wednesday who mentioned that the matter was neither raised nor discussed informally and is a "speculation of fiction".
The PCB responded via a media release to one of its local English outlets.
"In this background, the PCB is disappointed that a leading English-language newspaper has misrepresented, misinterpreted Mr Sethi's comments and given the impression that the PCB's hybrid model was presented at the ICC and that discussed, which is factually incorrect.
"At this stage, the PCB is only in discussion with the ACC regarding hosting the ACC Asia Cup and there has been no discussion with the ICC regarding the World Cup."
However, in order to pacify the country's media after the huge loss, the PCB mentioned in its press release that the concept of 'hybrid model' can be discussed later, but even the bigwigs know That any such recommendation would be rejected at the outset.
"This is not to say that the hybrid model will not be advocated in the appropriate ICC forum at the right time," it concluded.
It should be mentioned that there is little chance that ACC will pass the budget of Pakistan playing Asia Cup matches at home instead of UAE or Qatar.
The only possibility would be that the PCB would have to bear the entire cost, including the logistics, of the broadcasters to host the matches in their country.