From Sri Lankan Kitchen at Refugee Food Festival, Chennai.
Where there is food, there is hope. Several asylum seekers from Myanmar, Sri Lanka and Afghanistan offered Chennaiites a delicious variety of traditional dishes from their homeland on June 24 and 25 as the cobbled streets of Semozhi Poonga turned into a jam-packed celebration. As part of the Refugee Food Festival, Urum Unnavam.
Attendees tasted more than just one dish, wandered from booth to booth, and laughed with family and new friends. Parents took advantage of this opportunity to introduce their children to a variety of tastes that they would not otherwise have been exposed to. On the menu, there were traditional dishes cooked by refugees living in Tamil Nadu.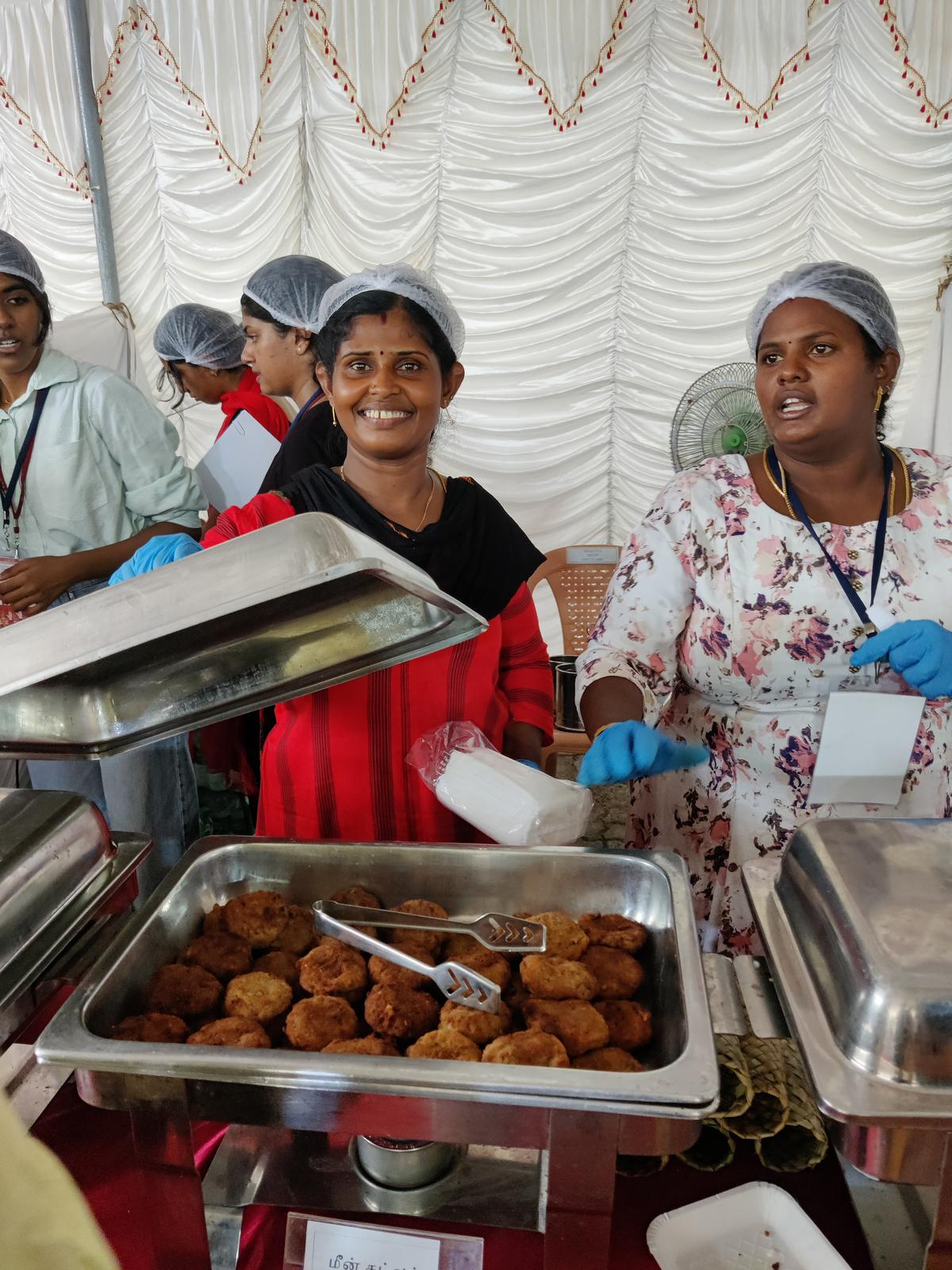 From Sri Lankan Kitchen at Refugee Food Festival, Chennai.
From Afghan Kitchen, visitors can try Kabuli Pulao, Mantu (delicious dumplings filled with beef and onions and phirni), cold custard pudding made of pistachios, rice and milk, among other dishes. Contains offerings from Myanmar cuisine dusty yellowRice and jaggery based sweets and la pasu, a piquant lentil salad cooked with lime and horseradish. Sri Lankan cuisine – cooked by the women of Olai Puttu, a restaurant located in Thoothukudi that is run by women from refugee camps in and around Thoothukudi – includes popular specialties such as coconut milk SodhiPuttu with sambal and egg roll. Other stalls serve paan (a puffed bread) with prawn curry, fish rolls and – since it is the year of millet – crunchy millet ladoos, stuffed with jaggery and coconut.
The theme of the event, organized to mark World Refugee Day, was 'Hope Far From Home: A World Where Refugees Are Always Included'. The response was overwhelming, with all the stalls selling out, and the area set aside for fish and chicken curry meals busy with diners waiting their turn patiently in queues.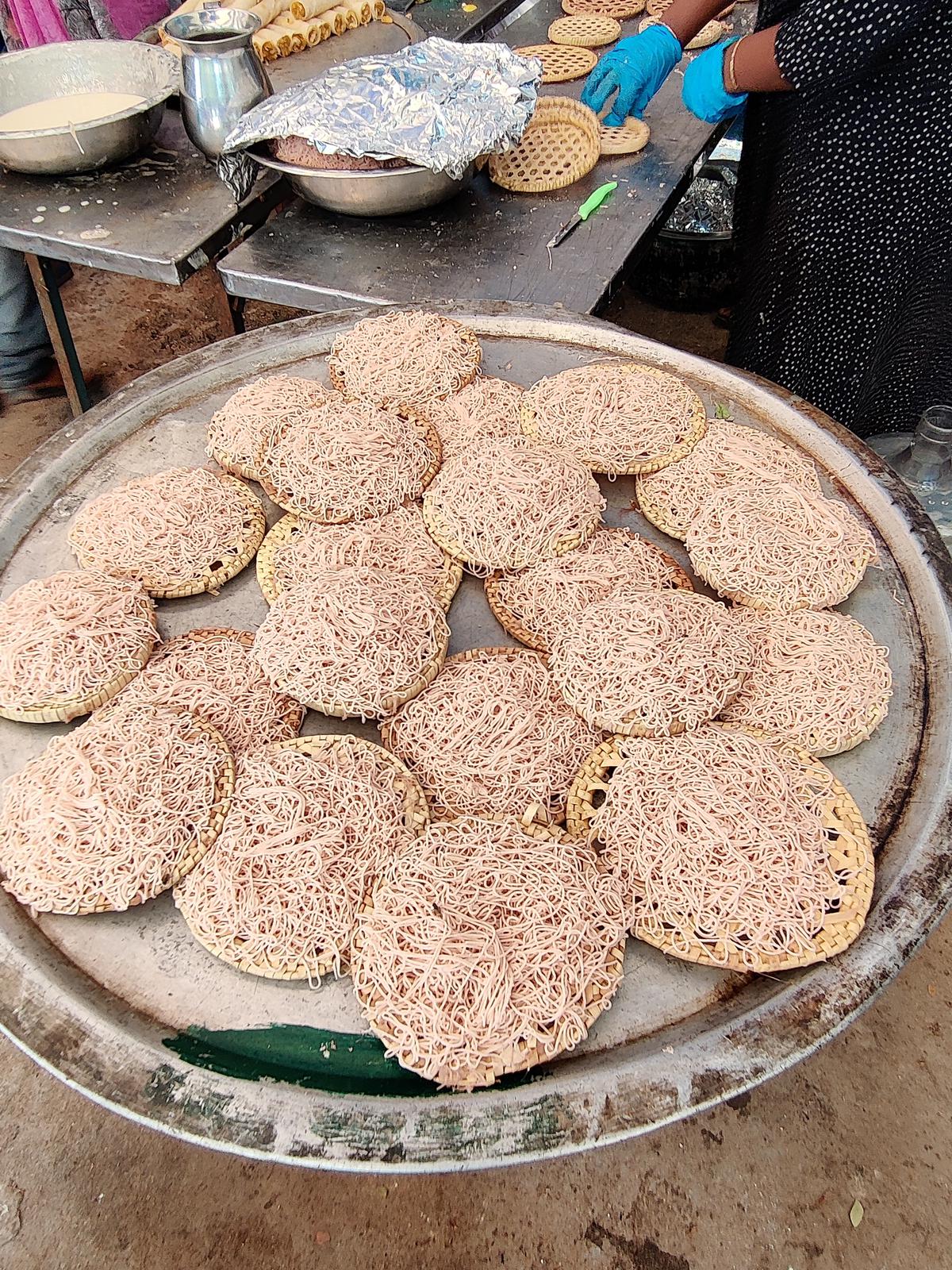 Idiyappam from Sri Lankan Kitchen at Refugee Food Festival, Chennai.
Attended by around 8,000 people over the weekend, the event was organized by UNHCR and the Chennai field office, Organization for the Rehabilitation of Eelam Refugees (OEERR), Advantage Foods (Hot Breads, Writers Cafe) and the Government of Tamil Nadu along with other stakeholders. ,
Food is a universal experience, recognized by refugees as an important cultural catalyst. "As refugees, we don't have much to begin with – we don't have a home, we have ' We have no land, but we have memories of Burma and the cuisine we grew up with. Now, we can surprise the people of Chennai with our taste.'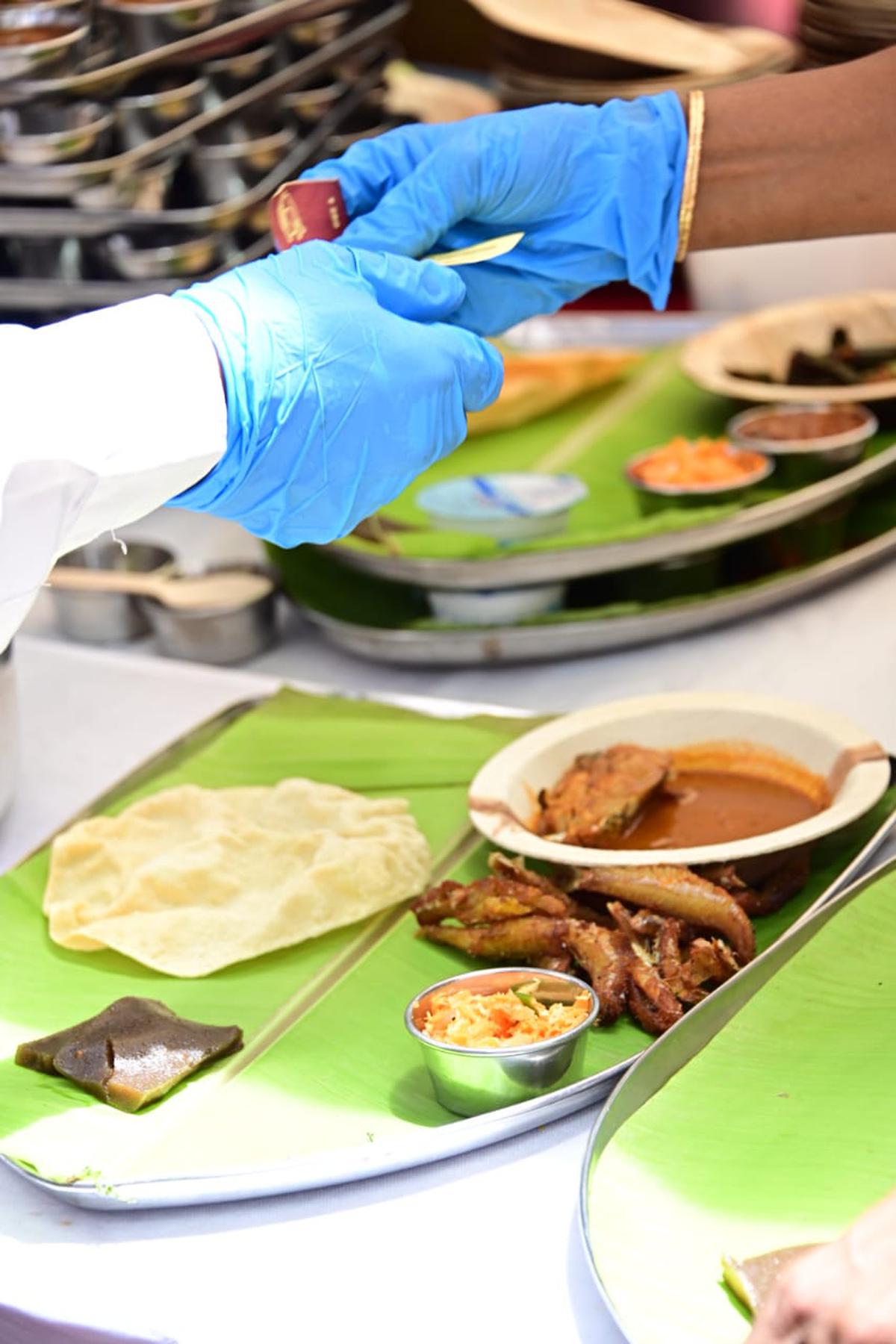 From Refugee Food Festival, Chennai.
Through the sale of the food, the organizers were able to raise over ₹4.5 lakh to help with refugee resettlement and integration. OfFER founder SC Chandrahasan says, "These people left their homeland under adverse circumstances, and have been at the receiving end for years." "This festival is a way of giving back – we have empowered these people (refugees) to stand on their own feet and be able to share their ideas and facilitate exchange between cultures.' '
Refugee women, who are often overlooked, had the opportunity to bring to light the contribution of women and all it takes to build a culinary tradition. Shaja Begum, one of the dedicated women behind the scenes, shared, "We have dedicated countless hours preparing these recipes and cooking these meals, putting our hearts into each dish. Because through our food, we tell our stories and our feelings.