We first met Francis on a bright sunny day in Fort Kochi, after hours of gallery walking. (Okay, gallery and boutique hopping, if I'm being totally honest.)
Due to the buzz of the Kochi-Muziris Biennale, scheduled to run from December 2022 till April this year, Fort Kochi was chaotic with tourists. In this frenzy of over-hyped cafes, restaurants and bars, with overwhelmed staff, hour-long queues and hordes of selfie-taking influencers, Francis was an oasis of calm.
Rich in character, despite being set in a 300-year-old Dutch building, the sign out, composed like a haiku, makes minimal promises: 'Beer. Liquor. Retro.
As we sat down to cold beers and their signature Kerala spiced prawns, accompanied by chunks of fluffy garlic bread, I promised my friends not to tell anyone about it. That was December. By April, Francis was packed: Kochi's worst-kept secret.
I return to explore the space with proprietor Francis Joseph, who is undeniably humble about the bar, despite it becoming one of the city's coolest hangouts without much publicity, over the course of months being filled with artists, curators, Crafted an interesting mix of travelers and locals. The Biennial ran.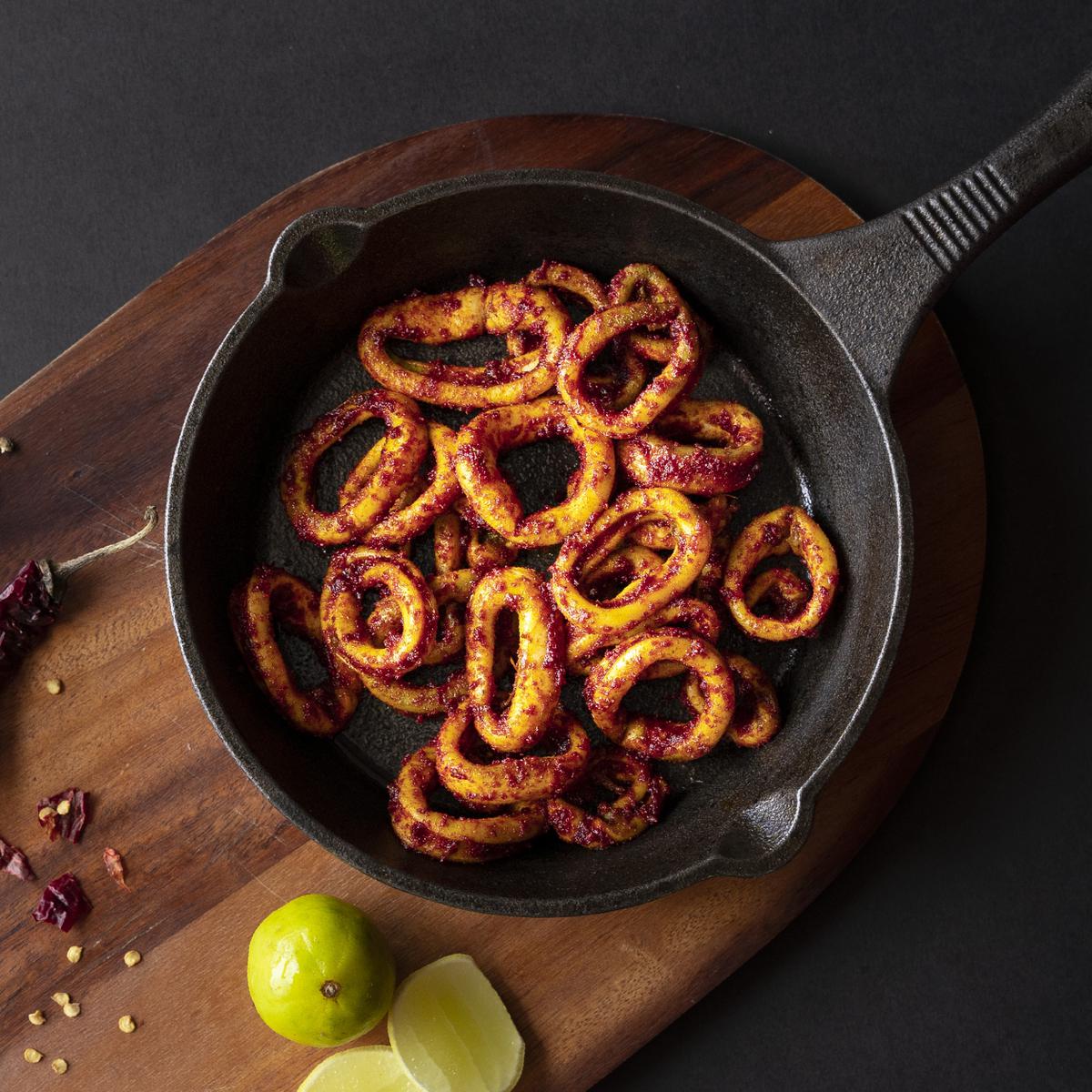 The bar serves local favorites like Kandhari Chicken Wings and Kerala Fried Squid Rings
restore the past
"It's just nice, isn't it?" He laughs, looking around the space, now full of locals and regulars, with obvious affection. Their relaxed attitude is evident in the few Christmas decorations hanging from the ceiling, the raucous karaoke nights held every weekend and their jovial camaraderie with the staff.
The bar is a significant achievement as it consists of restoring a 300-year-old Dutch house. It is located on picturesque Quiero Street, a popular part of historic Fort Kochi, which attracts international and domestic tourists for its beautiful seaside views of Chinese fishing nets and streets punctuated by Dutch, Portuguese and British colonial architecture Is.
Amazingly, it is attached to Niyati Boutique Homestay, housed in a 250-year-old renovated Portuguese building, which is run by the same owner. "I grew up in the city, and fell in love with Kochi," says Francis, walking me through Niyati's lobby to explain how he bought and renovated the beautiful old building in 2010. "It took us two years to do the restoration work – I worked with local carpenters, upwards of 65 in all, who did it all by hand, starting with the ladder."
We climb steep wooden stairs to reach a charming private dining area located at the top of the building, surrounded by glass windows that look down on tiled sloping roofs and well-fed cats. Although Niyati has just seven rooms in total, when an opportunity came up to lease a nearby Dutch house, Francis says she took it so she could start serving Kerala breakfast to her guests. "It wasn't much," he said, "but our food was fantastic – dosas, idlis, puttu…"
Like many in Fort Kochi, Francis measures time at the Biennale. He says he started running a restaurant in the Dutch building during the 2018 Biennale, pre-Covid. It was launched as a one-off in time for the 2022-23 edition. right time? "More like event," he laughs.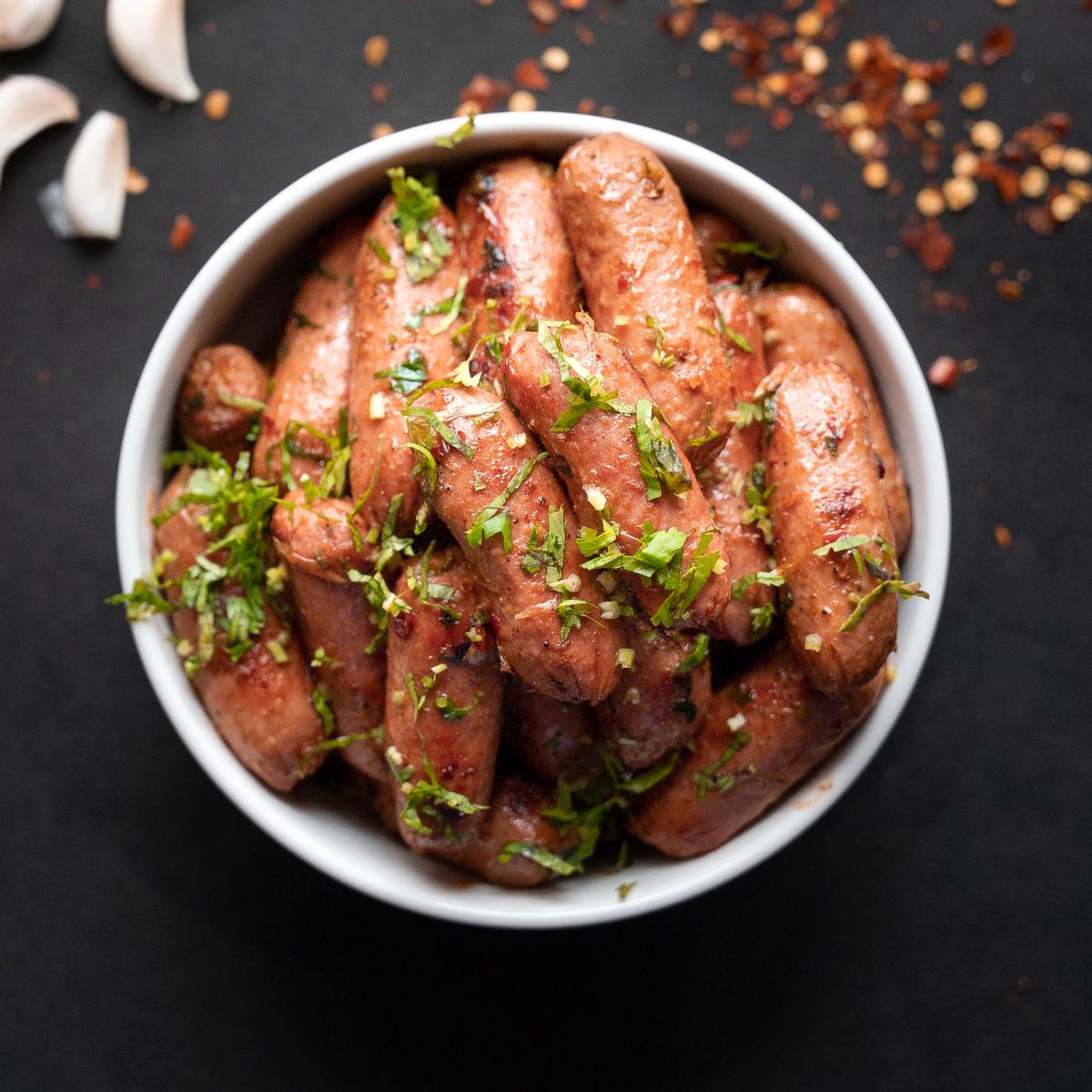 Tossed Sausages with Chili, a bar favorite
Comfort Food and Music
The food at their eponymous bar serves local favourites, from Kandhari chicken wings to Kerala fried squid rings, with a focus on fresh ingredients. It's packed by the time we sit down at a corner table – there's live music, and the artist does a deep dive into '80s and '90s hits, much to the delight of the crowd . Soon, regular people take over the microphone.
For a glass of wine and a taste of 'Hotel California', Francis orders a bowl of his favorite sausage. "It's just tossed in with some chili, but people love it," he says. "I put it on the menu because it reminds me of my childhood." There's more that will transport you back a few decades – Potato Cheese Balls, Butter Garlic Mushrooms and Fish Fingers, all food from less complicated times.
Perhaps that's why this bar connects with people – and connects people – so effectively, despite its modest proportions and low-key interiors. The Francis is a vibe, and not just because of the centuries-old building – it's also the cold beer, rock music and an airy, familiar patina of old friends.
Francis Quiero Street, Fort Kochi. A meal for two is approximately ₹ 1,200