What does it mean to dine like a king? A. Large portions / B. Rich flavours/ C. Silver plates/ D. Heirloom recipes. The Park Chennai, in collaboration with Aish from The Park, Hyderabad chooses option E. All the above.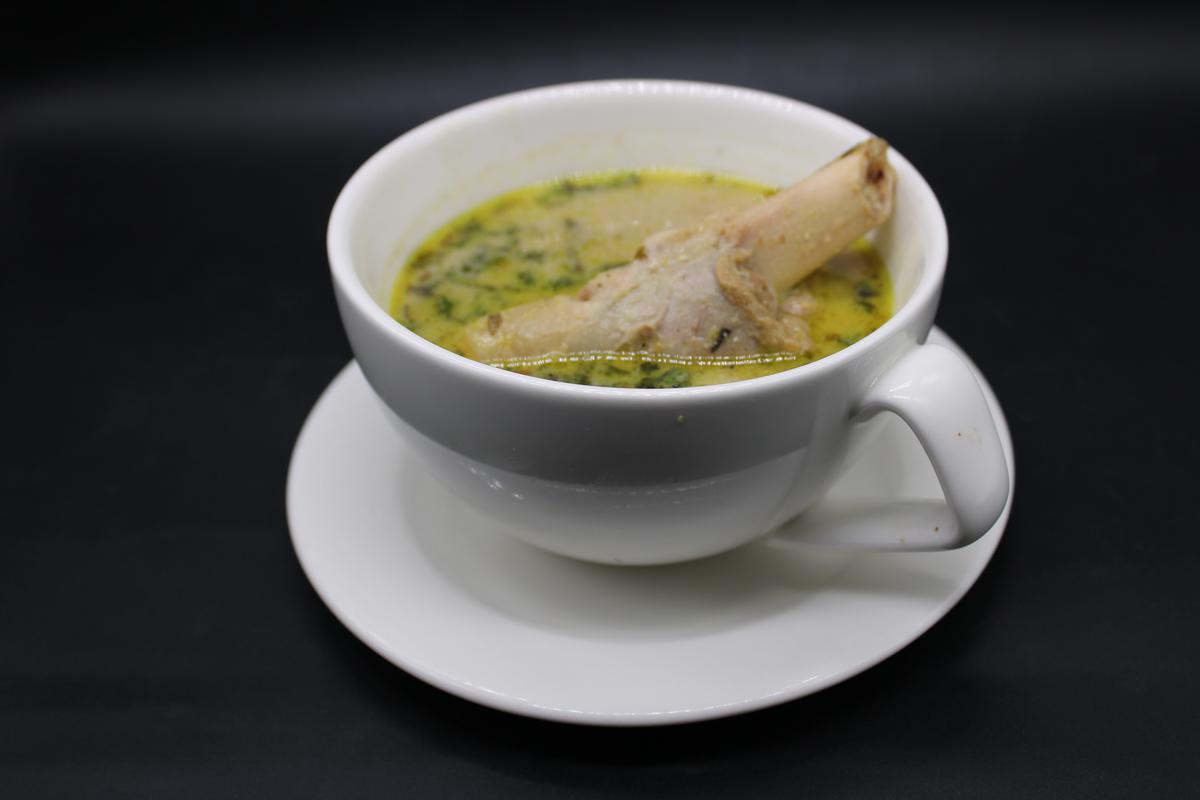 Chef Habeeb Mohsin from Aish brings the regal specialities of Hyderabad to this 10-day pop up through two set menus. The meal begins with a nannari and lemon sherbet which is refreshing. The Butte Pudina ka shorba is a corn-based soup which tastes like a light chowder, creamy with coconut, a strong mint flavour with a mild kick from the green chilli. The non-vegetarian alternative is Gosht ka Marag, a slow-simmered mutton broth made with mint. The cardamom, cloves and cinnamon make the soup flavourful while black pepper renders heat. It is served with a piece of mutton which is succulent and the meat falls off the bone when picked.
In his career that spans across three decades, Chef Mohsin has worked with several chefs across Hyderabad and Old Delhi and with the last descendant of the Mughal Tucy family. "Meals were planned around meat in the royal kitchens but when cooking for our diners in Chennai, it is important to have vegetarian options that are as good as the non vegetarian ones," he says.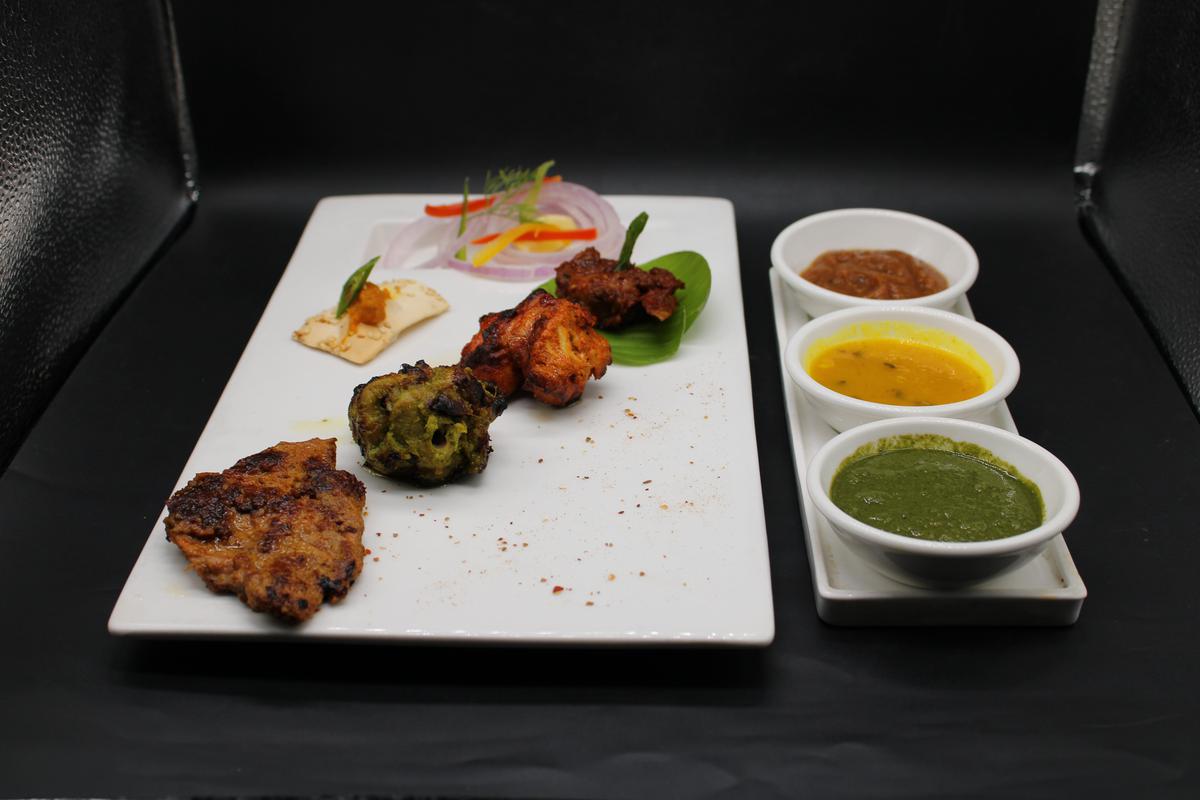 A platter of starters is served next. It includes the traditional Pathar ka Gosht — boneless mutton pieces coated with a simple spice blend that includes ginger, garlic, red chilli and is cooked on a stone slab. It is tender, slightly spiced and is served with a variety of chutneys. The makai badam aur akhrot ki tikki shines among the other vegetarian starters. Made with minced corn, almond and walnut, this dish is snacky with a soft bite from the coarsely chopped nuts and melts in the mouth.
Like Pathar ka Gosht, over the years, Haleem also has become quintessentially Hyderabadi. While the non vegetarian meat stew made with pounded lamb and wheat is decadent, his popular jackfruit Haleem with oodles of ghee is a worthy match. It is served with Sheermal, a soft saffron scented bun and topped with fried onions, a lemon wedge and a sprig of mint but missed a crunchy component which was a much needed element to break the monotony of the otherwise slimy dish.
"One of the biggest challenges in serving Hyderabadi cuisine in a fine-dining set up is dividing it into courses. Traditionally, there is no amuse bouche or mid-meal palette cleanser. But it is interesting to reimagine traditional ingredients like jamun to prepare a refreshing sorbet," adds Chef Mohsin.
In a multi-course set up, the eventual next step would be to get into the main course. But what came next was an extravagant thali with a basket of rotis, parathas, a pot full of biryani, seven gravies, a cup of garlic flavoured curd and a salad — which seems like a multi-course meal in itself. Breathless as we were, we taste and nibble our way around the thali. The Sojni ka murgh, a chicken gravy made with drumstick pulp and green bajji chilli is interesting and subtly spiced.
"One of the key features of Hyderabadi cuisine is cooking meat with vegetables. We have tried to use vegetables that are not generally used in making gravies," says the chef.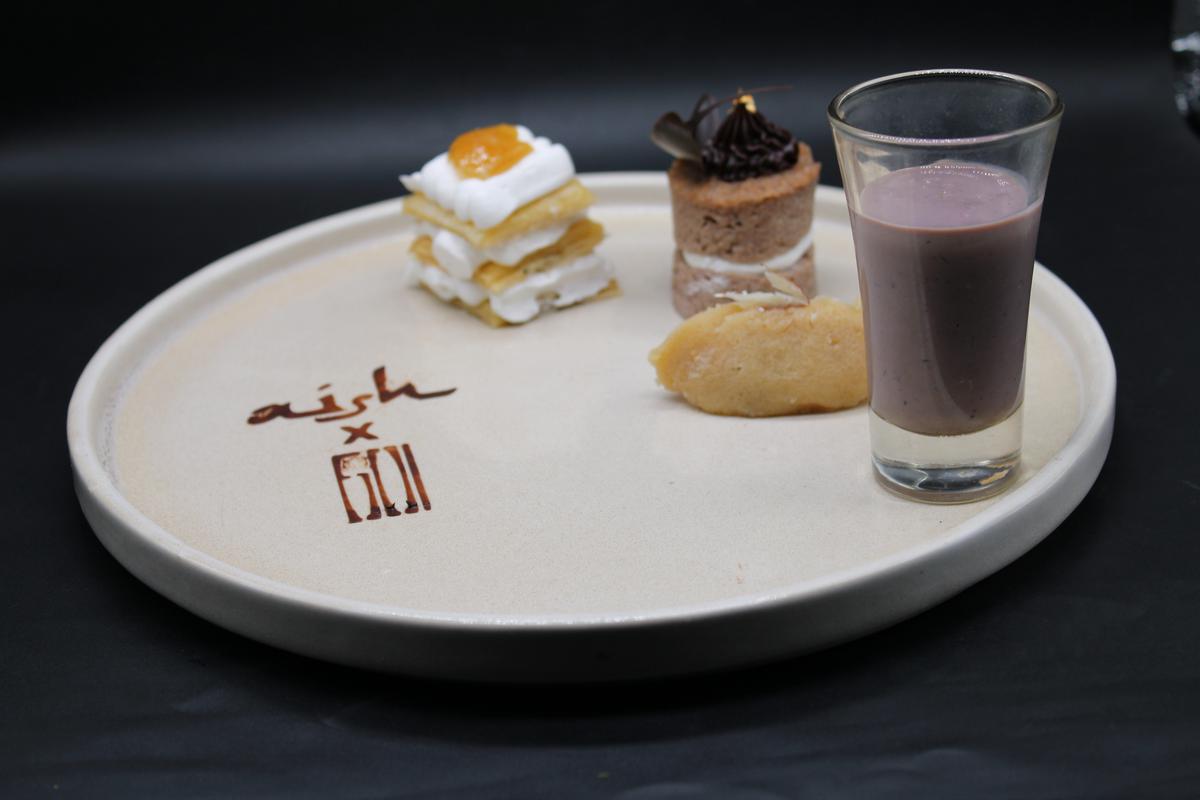 To close the meal came yet another platter! Among the desserts the Qubani cream cheese mille-feuille is innovative with stewed apricots which are popular in Hyderabadi cuisine layered with cream cheese and buttery phyllo pastry.
"Is this really how much kings ate?" we wonder, as we loosen our pants and waddle back home.
The Aish food pop up is at 601 restaurant at The Park, Nungambakkam and is available for lunch and dinner till July 31. The menus are priced at ₹2,499 and ₹2,999 per person.