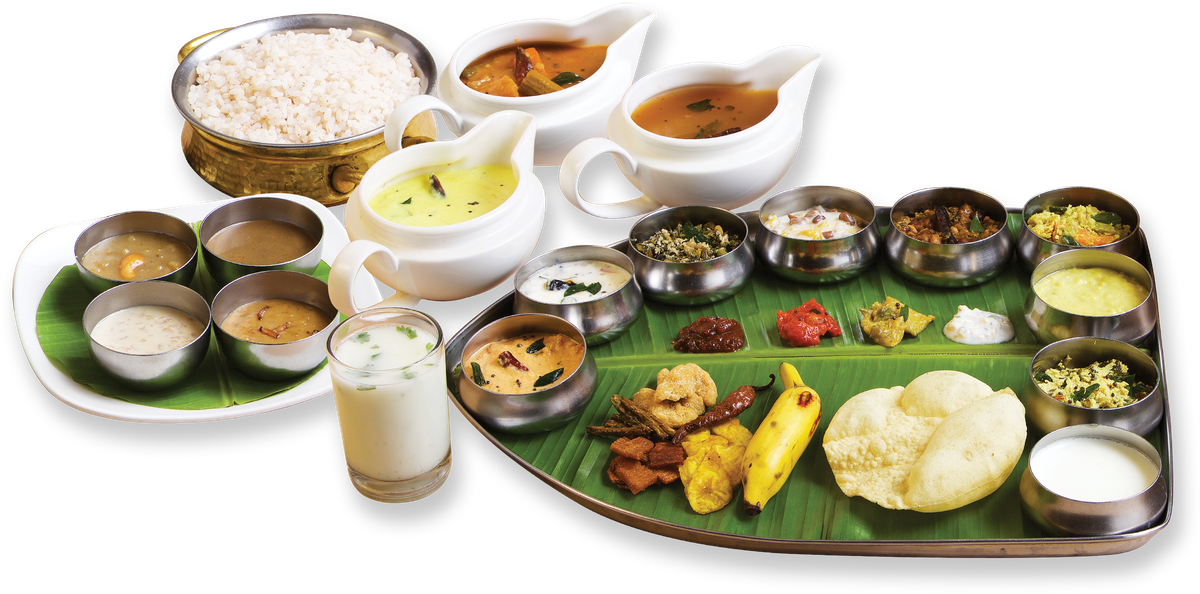 Ente Keralam

Enté Keralam A team of cooks has arrived from Kerala to prepare the sadya at Enté Keralam. The feast consists of 32 dishes, which includes pickles, chips, thoran, avial, inji puli, inji thayir, erissery, kaalan, olan, pachadi, kichadi, nei paruppu, and many more vegetarian delicacies along with four payasams. A special takeaway counter has been set up for six types of payasams. 
@Ente Keralam, Anna Nagar and Alwarpet, August 23 to September 3, dine­in lunch, take away payasam and sadya take away boxes available. Sadya is priced at ₹899 per person. Take away sadya for two people is priced at ₹1,699. For reservations, call 6374999506. For take­away, call 6374999519.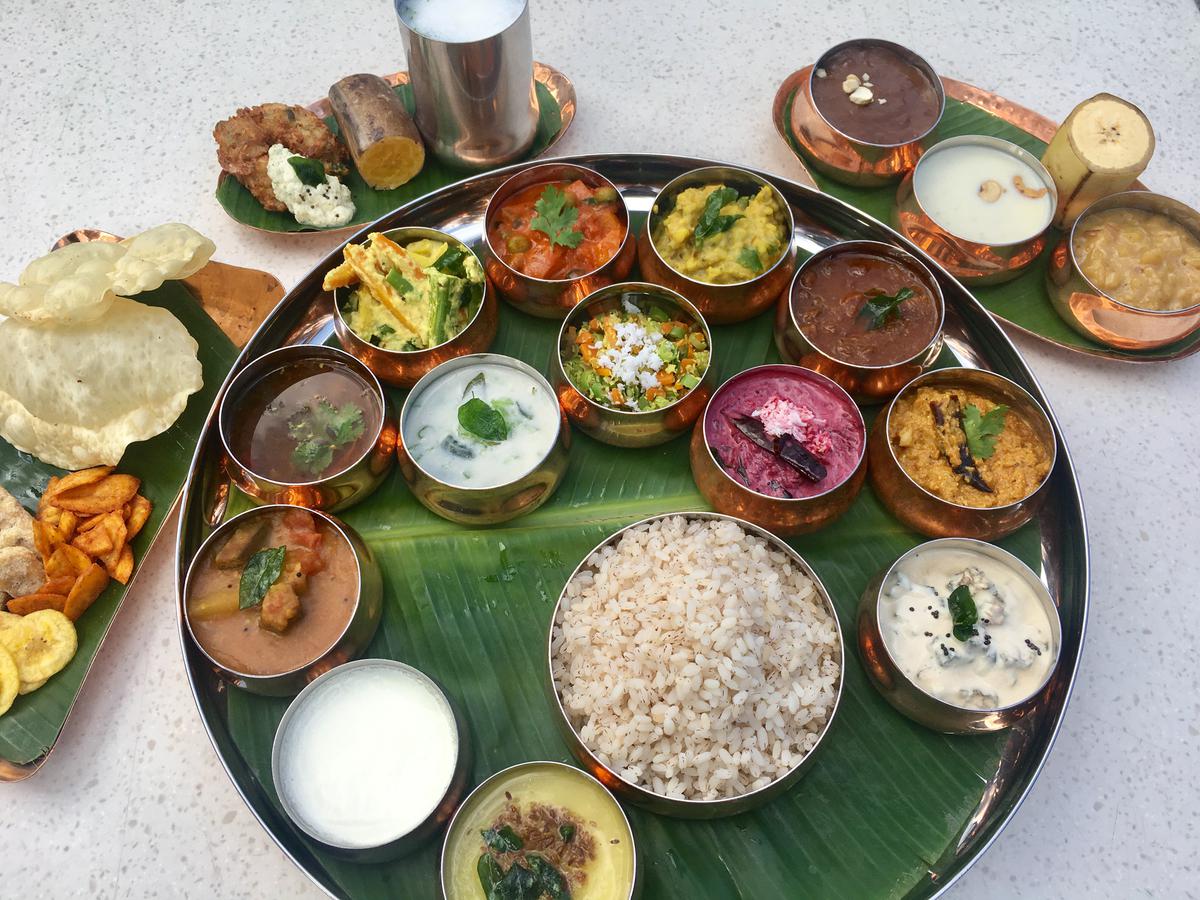 Dosai With A Twist

The team at this restaurant is offering an affordable, unlimited Onam sadya making use of locally-available country vegetables and fruits. This set thali will be a sumptuous spread of 19 dishes, served with matta rice. The Onam menu is for seven days.
@Dosai With a Twist, T Nagar, Priced at ₹280 all inclusive, August 24 to 30, lunch only. For reservations, call 9940147611.
Gossip Bistro

Gossip Bistro gears up to serve an assortment of vegetarian Onam delicacies as well as non-vegetarian add-ons from the regular menu. 
@Gossip Fusion Bistro & Dessert Bar, Uthandi. August 29, lunch only, Cost per person: ₹699. For reservations, call: 8056555616.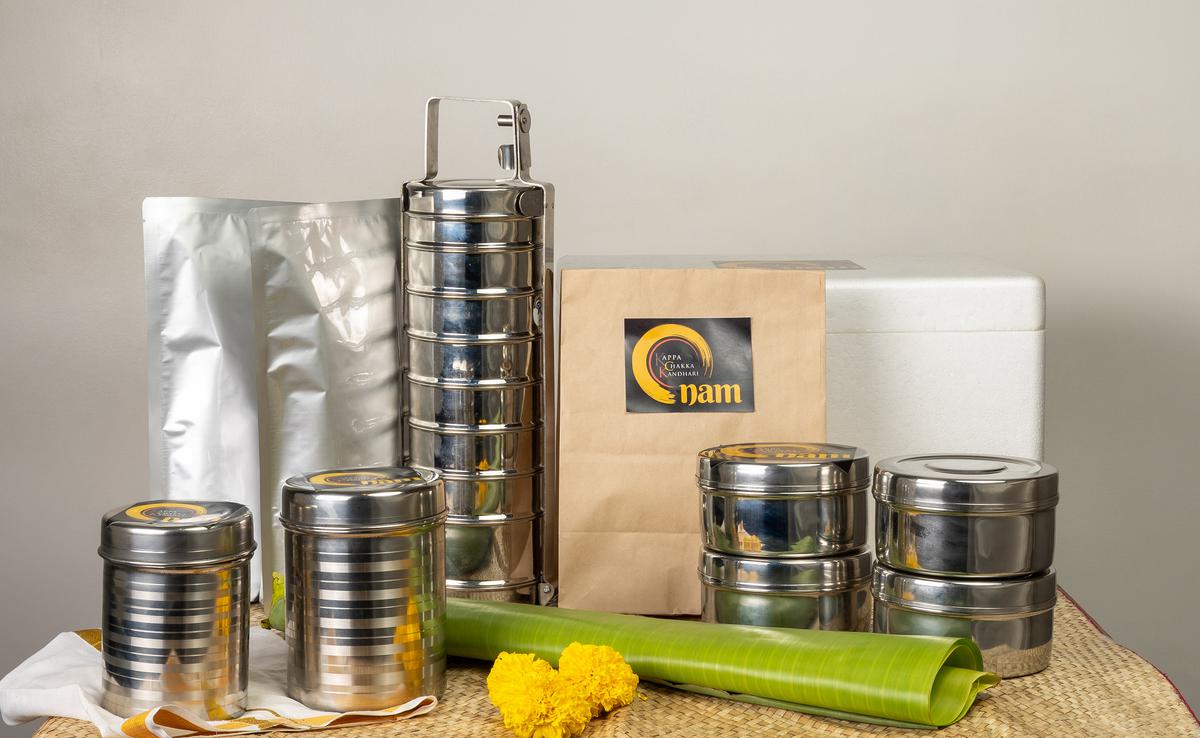 Kappa Chakka Kandari

This year, the restaurant offers dine-in as well as meals in a box (lunch only), with 26 vegetarian dishes prepared by cooks from Kerala. Apart from sadya, they also offer Onam Gift Boxes comprising pickles chips, and a selection of traditional payasams for takeaway. Feast In a Box is priced at ₹5,750 (lunch only), serves five persons and comes packed in stainless steel containers and a casserole. The payasams will be available from 10am to 9pm. They come in packs of one litre (₹800) and 500 ml (₹400). For those who wish to gift a box, a pack is available for ₹3,000, and comes with four types of payasams and four types of chips. Their dine-in sadya, priced at ₹1,190 per head.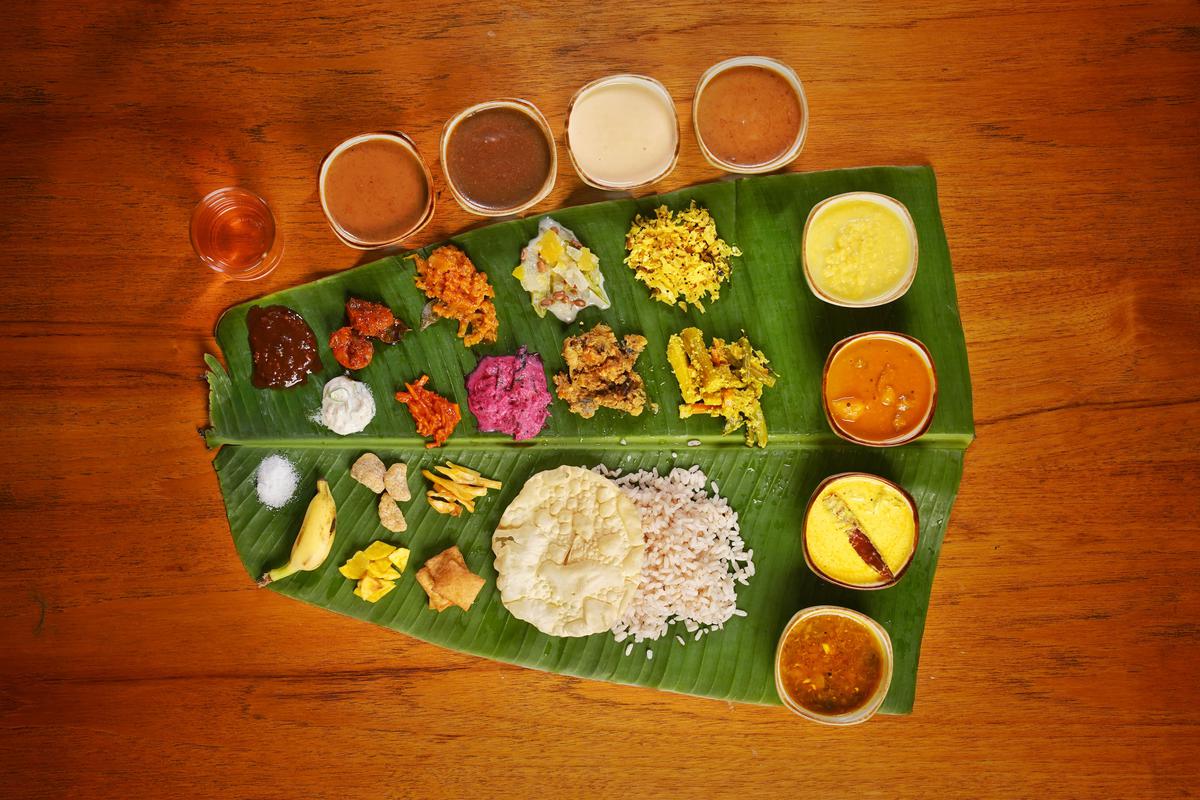 Onasadya is being organised at St Thomas Marthoma Church Auditorium, Harrington Road, Chetpet, on August 28 and 29, lunch only. Bookings can be done online only at kckonam.com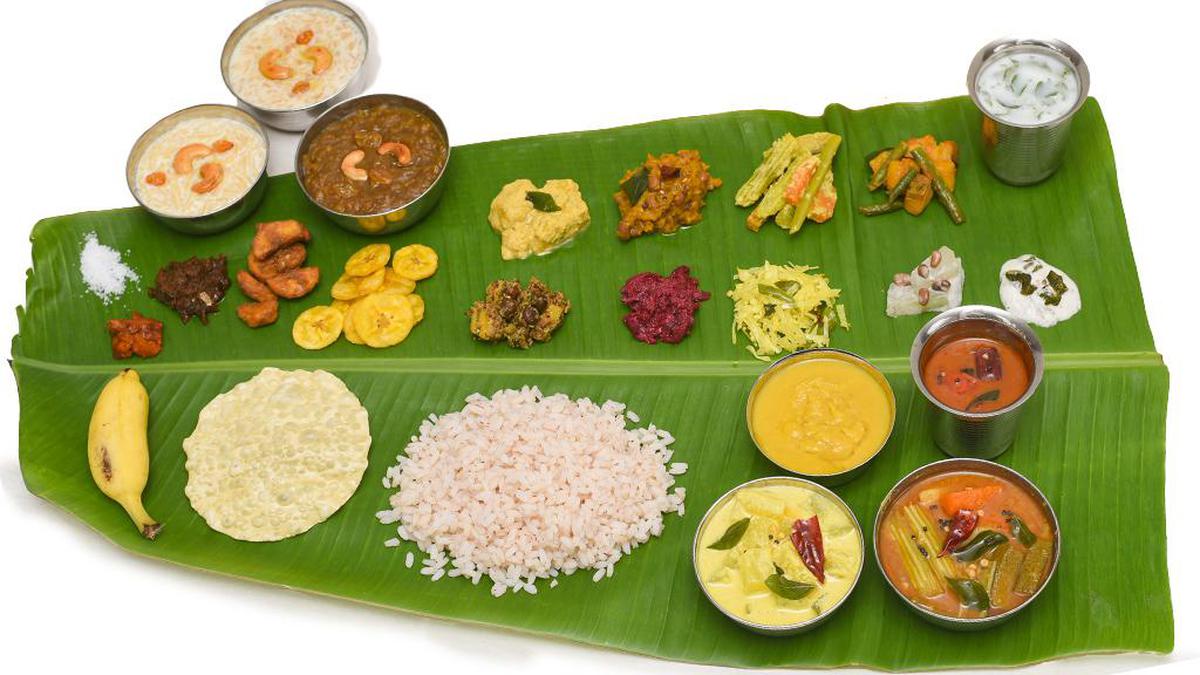 The Plate, E Hotel

E Hotel, located in Express Avenue, will be serving a traditional style vegeterain sadya on a banana leaf for four days. There is an early bird offer of 10% discount if you book for five people on August 24.
@The Plate, E Hotel, Express Avenue Mall,Royapettah, August 26 to 29, lunch only. ₹ 899 per head. For reservations, call 9840292297.
Savera

At Savera, the sadya comes in the thali format (₹1,395), served on a plate at Malgudi. The thali comprises 29 items which includes all the Onam specials. At Piano, they offer a buffet-style sadya (₹1,600, lunch only).
@Savera, Radhakrishnan Salai, Mylapore. August 28 and 29, lunch only. For reservations, call 9841079163.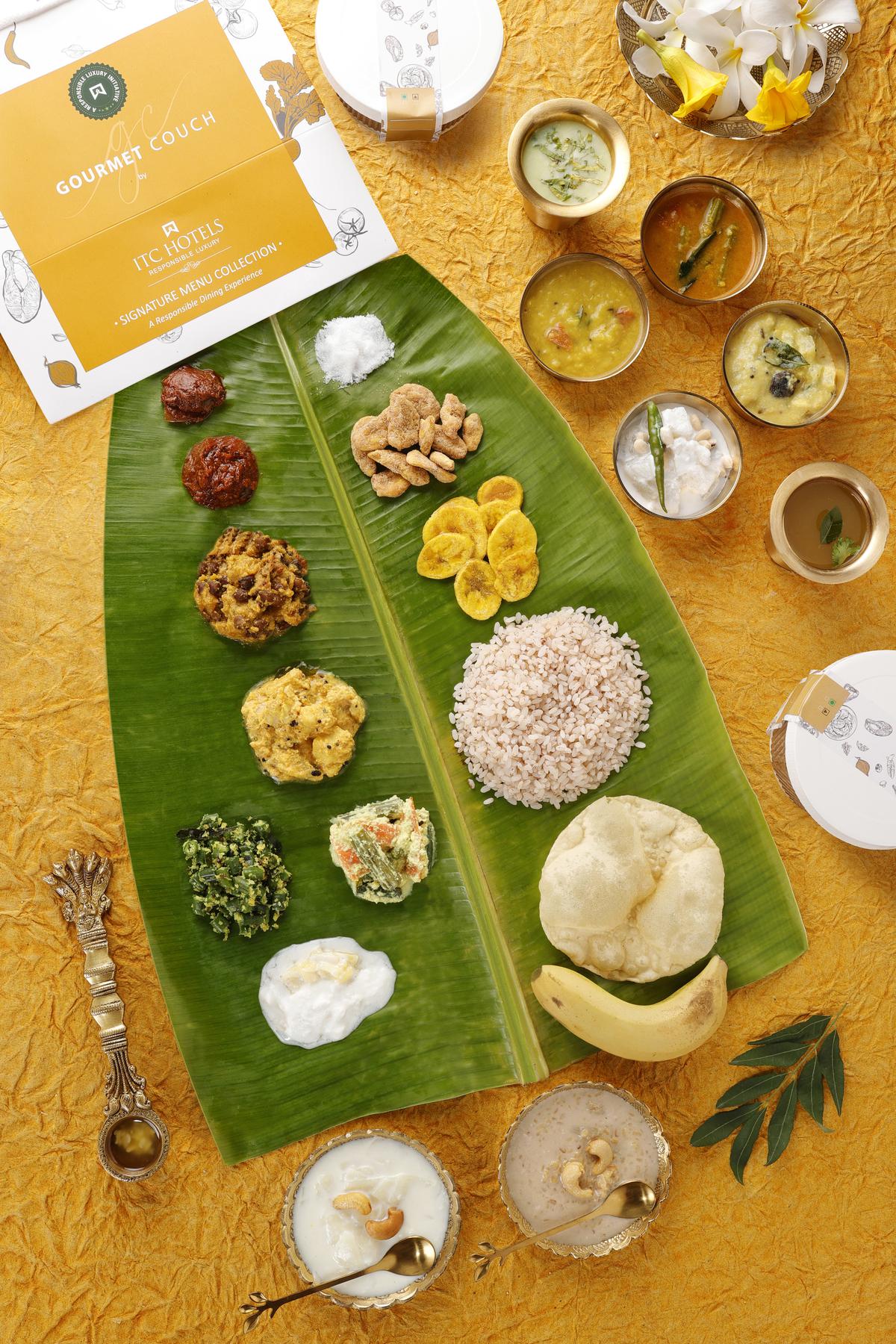 ITC Grand Chola

Experience authentic sadya specials from the comfort of your home with takeaway meal boxes that come in two variations: Meal for two (₹2,000) and for four (₹3,500). There is a grand dine-in Onam Brunch on August 29, lunch (₹3,000 all inclusive), at the Madras Pavilion.
@ITC Grand Chola, Guindy, On till September 2, lunch only. To pre-book takeaway boxes, call 9677050598 and for dine-in call 49065492.