An elderly woman from Ambalamedu places a pappadum on top of a parcel. , Photo Credit: Tulsi Kakkat
From the small pond within the premises of his home in Ambalamedu, Kerala, Tulsi catches around 20 fish, keeps some for his family, and distributes the rest to his neighbours. The next morning, his mother Leela Varghese starts the day a little early like her neighbors, boiling a few extra cups of rice, frying fish, making omelettes, Pappadum, and sambar for lunch for his family. Then she goes out to collect some banana leaves to wrap the extra food. potichoru (Food parcels) before the members of the Democratic Youth Federation of India (DYFI) come to collect the food till around 9 a.m.
look | Pothichoru prepared by housewives at Puluvazhy in Ernakulam district
, Video Credits: Tulsi Kakkat
What started with 200 food parcels in Thiruvananthapuram six years ago has grown to over 45,000 potichoru per day mainly to patients and visitors to government hospitals in Kerala, says VK Sanoj, state secretary of DYFI. He further added, "We have distributed around 6.5 crore food parcels in total."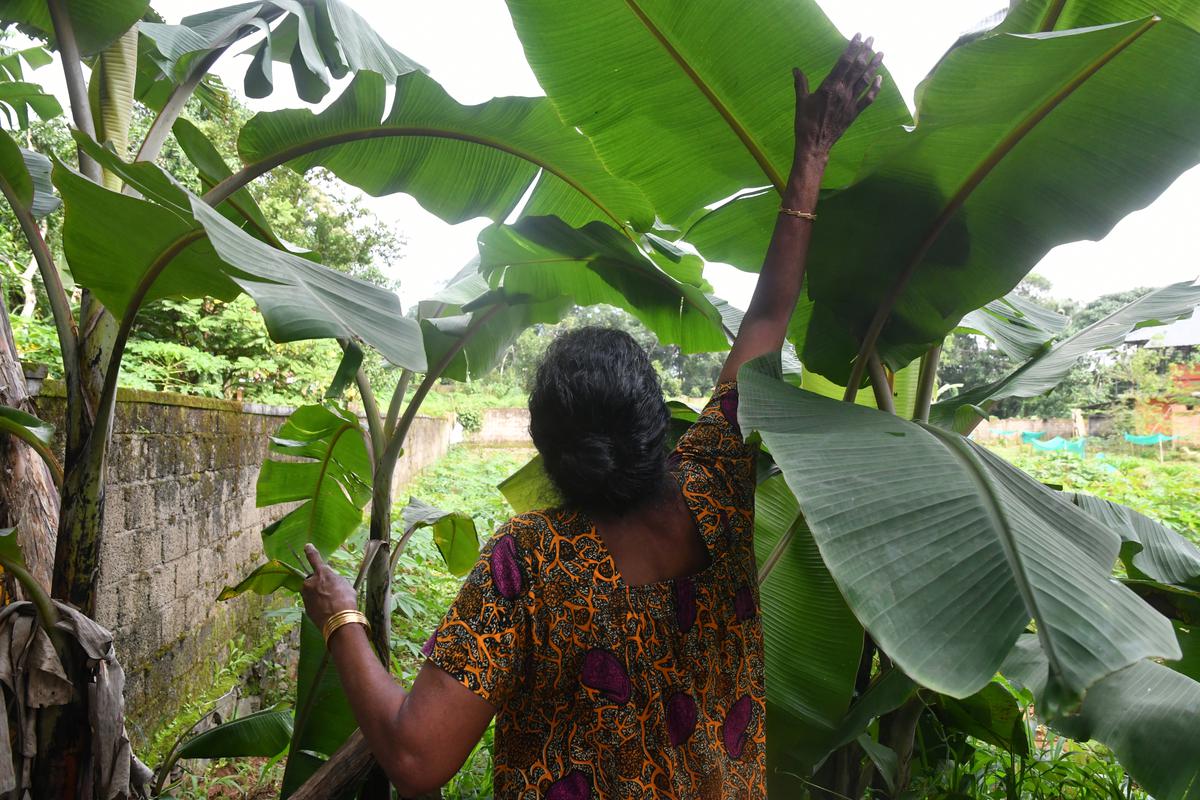 Leela Varghese collects banana leaves to wrap parcels. , Photo Credit: Tulsi Kakkat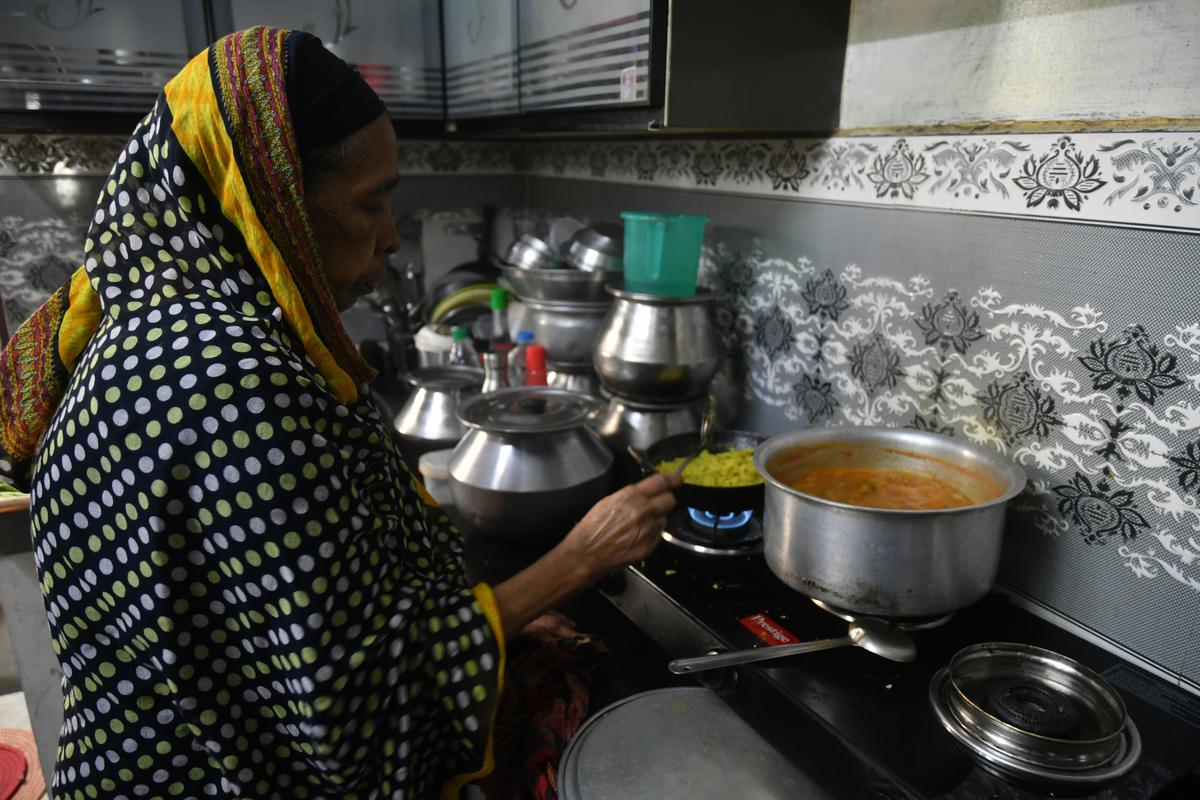 A 65-year-old woman from Mattancherry preparing sambar. , Photo Credit: Tulsi Kakkat
in Additionally
For Manju Salih of Kochi's Mattancherry, even though preparing five extra parcels before her kids leave for school is against time, she makes sure to have something else too – mostly fish or curry with eggs. "We do not know who receives the parcel. Whoever they are, they are like our family. We share the same food," says Salih Zaman, Manju's husband.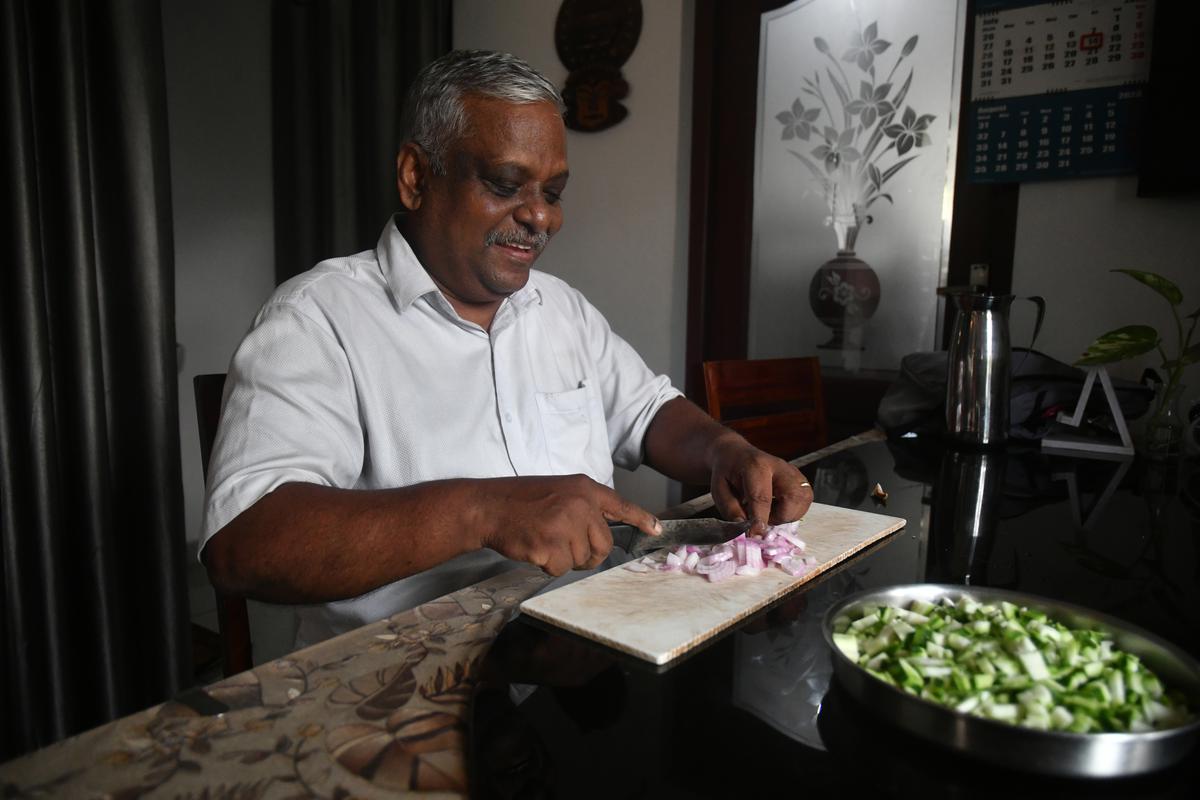 A man cuts vegetables to deliver food to the Ernakulam Medical College. , Photo Credit: Tulsi Kakkat
What sets this plan apart is its mode of functioning, where no extra cost is incurred: it does not involve hiring cooks, maintaining a large kitchen or using expensive packing material. An annual calendar is prepared by the youth wing of the CPI(M) for each district of Kerala, whereby each area is allotted a specific day to collect parcels and supply them to the local government hospital. DYFI volunteers remind those who volunteered to cook two days in advance and collect the parcel on the specified day.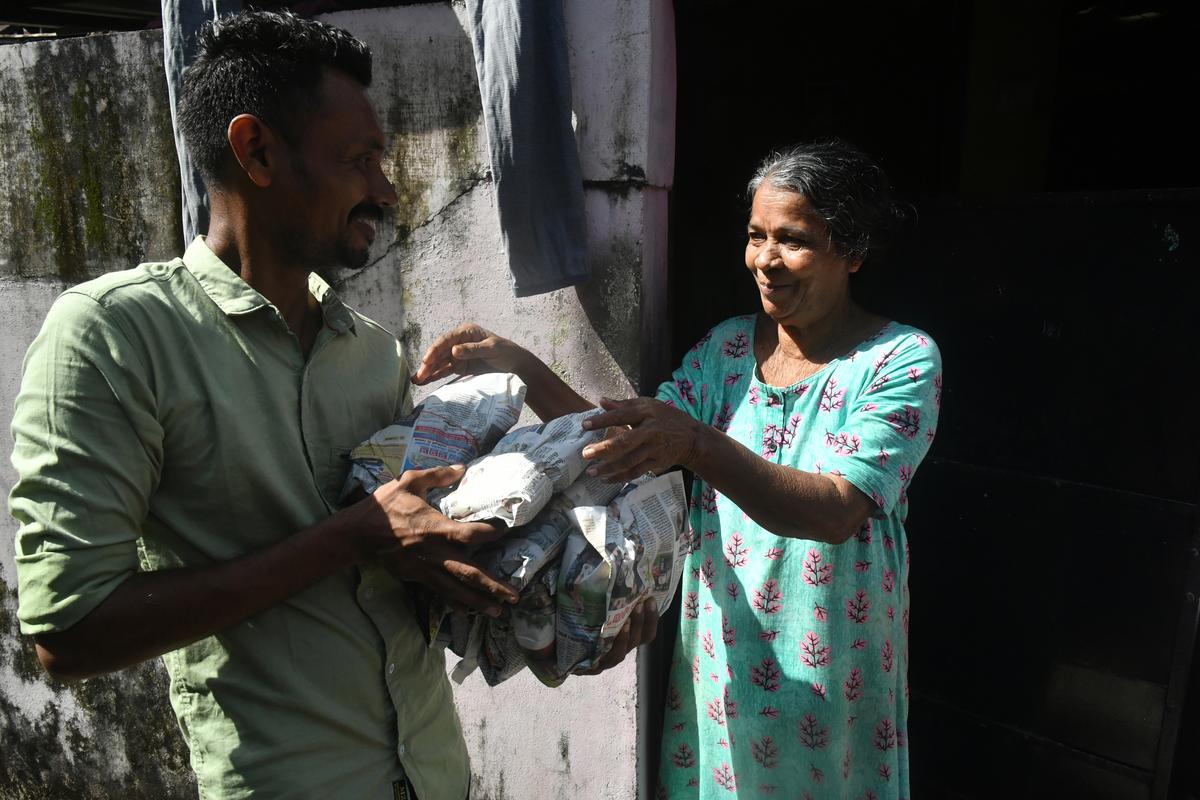 A DYFI worker collecting food parcels in Mattancherry. , Photo Credit: Tulsi Kakkat
all walks of life
The calendar is designed in such a way that each unit gets duty only twice a year, to ensure that the cooks are not overburdened with work.
"There is no caste, religion or political party affiliation when it comes to planning. People from all walks of life contribute," says Sanoj. Apart from patients and visitors, attendants, nurses, students, drivers and security staff depend on it at the Government Medical College, Ernakulam. potichoru, However, there is no mechanism to ensure that only the intended beneficiaries receive the parcels.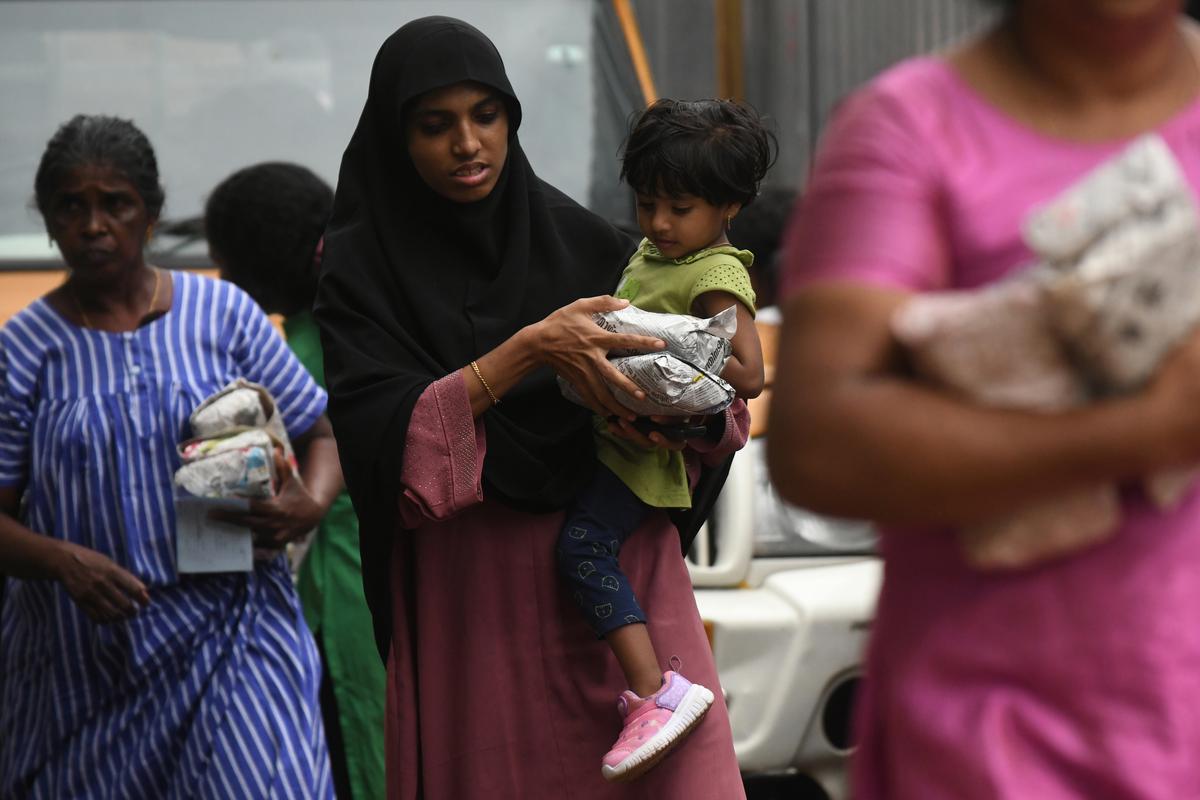 People visiting patients at Ernakulam Medical College with food parcels distributed by DYFI. , Photo Credit: Tulsi Kakkat
For 68-year-old KM Suhara, who had previously relied on these parcels when she went to the hospital, baking a few extra packets is gratifying. She lives in a rented house in Mattancherry with her son Nassar, who is an autorickshaw driver, and the only earning member of the family. "I got up at five in the morning to prepare four parcels erachichor [rice mixed with meat]she says smiling.
At the Koovapadam East unit of DYFI in Mattancherry, a group of 15 neighbors come together, borrow utensils from a nearby temple, and prepare around 250 vegetarian parcels for the Ernakulam Medical College.
Aslam KA, auto driver and former secretary of DYFI, Mattancherry South divisional committee, says, "There are instances where people have blessed us on handing over parcels, some have called us up from as far as Palakkad to thank us."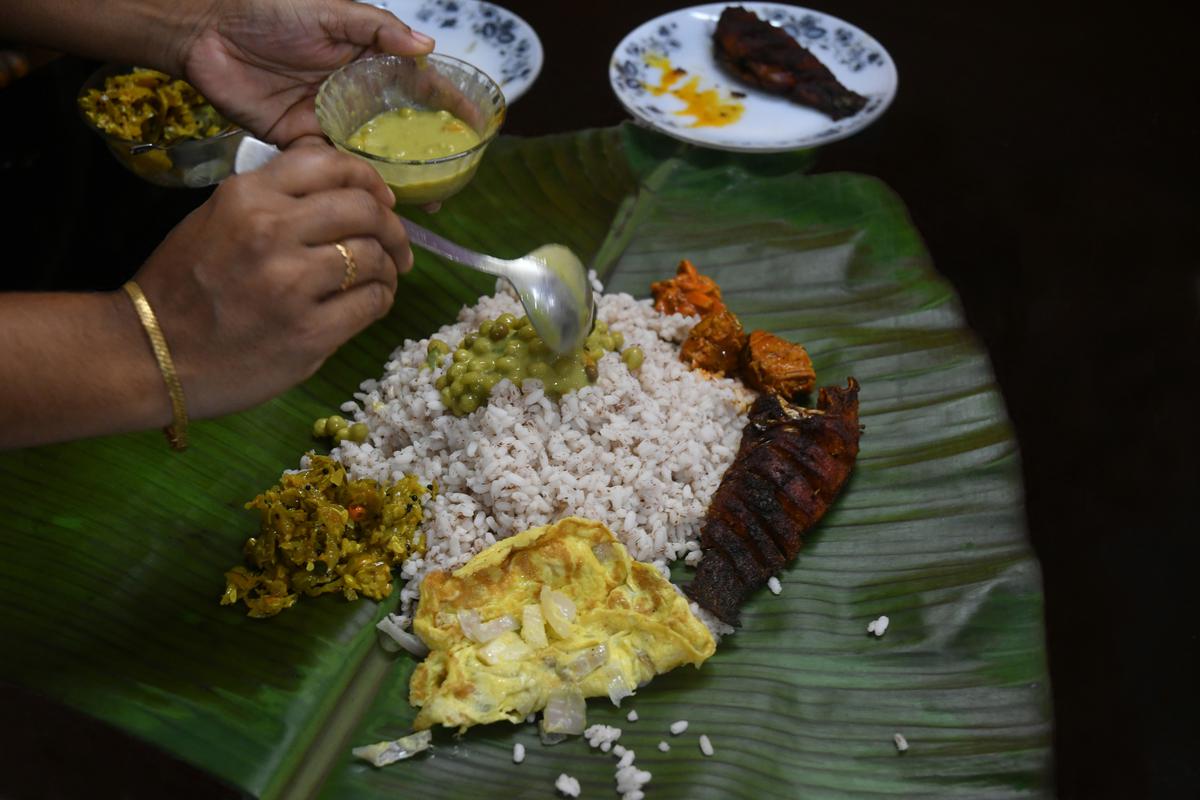 A parcel being packed at a house in Ambalamedu. , Photo Credit: Tulsi Kakkat
For many people seeking treatment at the medical college, the parcels come as a great relief as eating from restaurants is not possible at all. "I have been staying in the hospital for the last 17 days as my husband has been diagnosed with tuberculosis. i couldn't be more thankful for potichorusays Angel Thomas, 73, who worked as a domestic help.
adarsh.pradep@thehindu.co.in
thulasidas.pv@thehindu.co.in