Big FMCG companies in India are being questioned about misleading labels and high sugar content in their products, bringing the focus back on the Indian farmer. The pandemic has created a mindset of eating clean and buying direct from the source, but recent headlines have urged more people to take the natural route. We make things easy for you by bringing you stories of farmers from Tamil Nadu who produce fresh value added products in small batches and retail them directly to the customer. Think cold pressed oil, coconut chips, ghee, coffee and more agro-enriched goodies.
natural farmer
A seventh-generation family farmer for the last 35 years, R Mahesh Narayanan follows humus-based natural farming at Kamanoor village in Kodaikanal taluk. He explains that it is a form of farming inspired by the surrounding forests rather than input-based organic farming.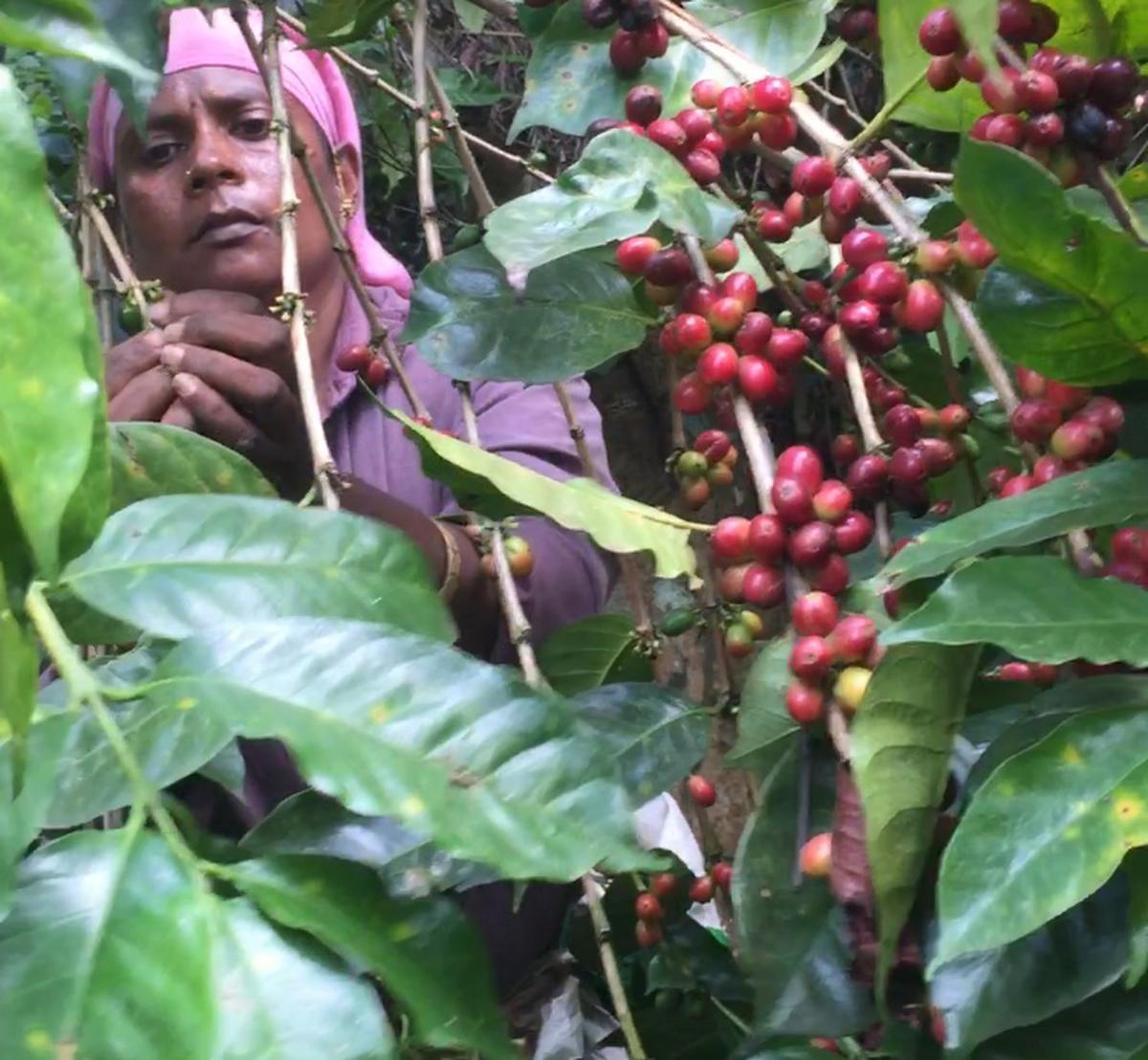 A worker hand picking coffee at The Natural Farmer | Photo Credit: Special Arrangement
Coffee has been a mainstay at the 150-year-old farm, he says. In the last 30 years, black pepper has joined the list of major revenue earners. "We cultivate black and white pepper. We have a coconut grove in our backyard, and we make coconut oil from its produce. The five tamarind trees that we planted for shade now provide us with tamarind," says the 56-year-old man, who was inspired to switch to natural farming by Padma Shri award-winning agronomist Subhash Palekar. "Our coffee farm was a high input, intensive farm with bumper yields. In 2015, yields dropped dramatically, wild animals invaded our farms, and debt mounted. That's when our friend suggested to attend Natural Farming Training Program. Being skeptical about words like 'organic', 'global warming', I went more for the company rather than the curriculum," says Mahesh, who admits to being "ahead" of his learnings.
Although he had to fight a grudge to return to technology-based farming, the team made the switch. Today, along with the main crops, he also cultivates avocados, giant passionfruit, bird's eye chili, cinnamon, allspice berries and leaves, Indian cayenne and turkey berry. "We also source wild honeycombs from local traditional tribal honey hunters and process them into raw honey. Other products include Robusta coffee, jam (made by his wife Pramila), cascara (a decoction made from the skins of dried coffee cherries), and vinegar made from the skins of the fruit," he explains.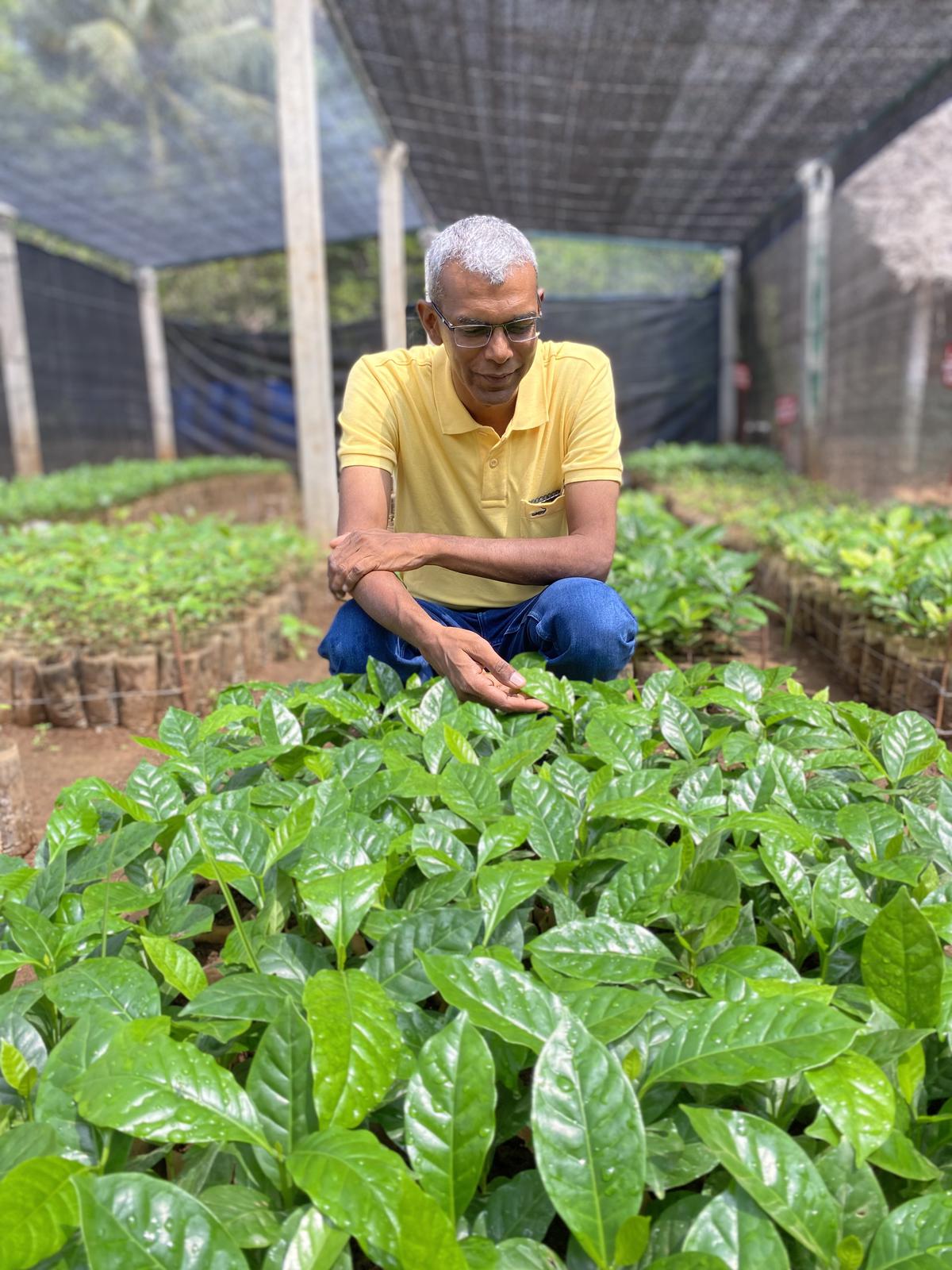 Mahesh with his specialty coffee plants | Photo Credit: Special Arrangement
In the last four seasons, Mahesh ventured into specialty coffee. At their farm, coffee wood is transformed into natural media coasters, candle stands, and fruit, cheese, and bread plates.
To order, call 9842199516. @theNaturalfarmer_ on Instagram
goodness farm
When the pandemic hit, Maria Janita was contacted by a friend working in the Tamil Nadu Agriculture Department, who highlighted the plight of distressed farmers in Tiruvannamalai. They were struggling to find a proper market and get a fair price for their produce. Maria, a research associate and teaching fellow at Anna University's Center for Food Technology, took this as an opportunity to turn her lab-based research into concrete solutions that benefit society.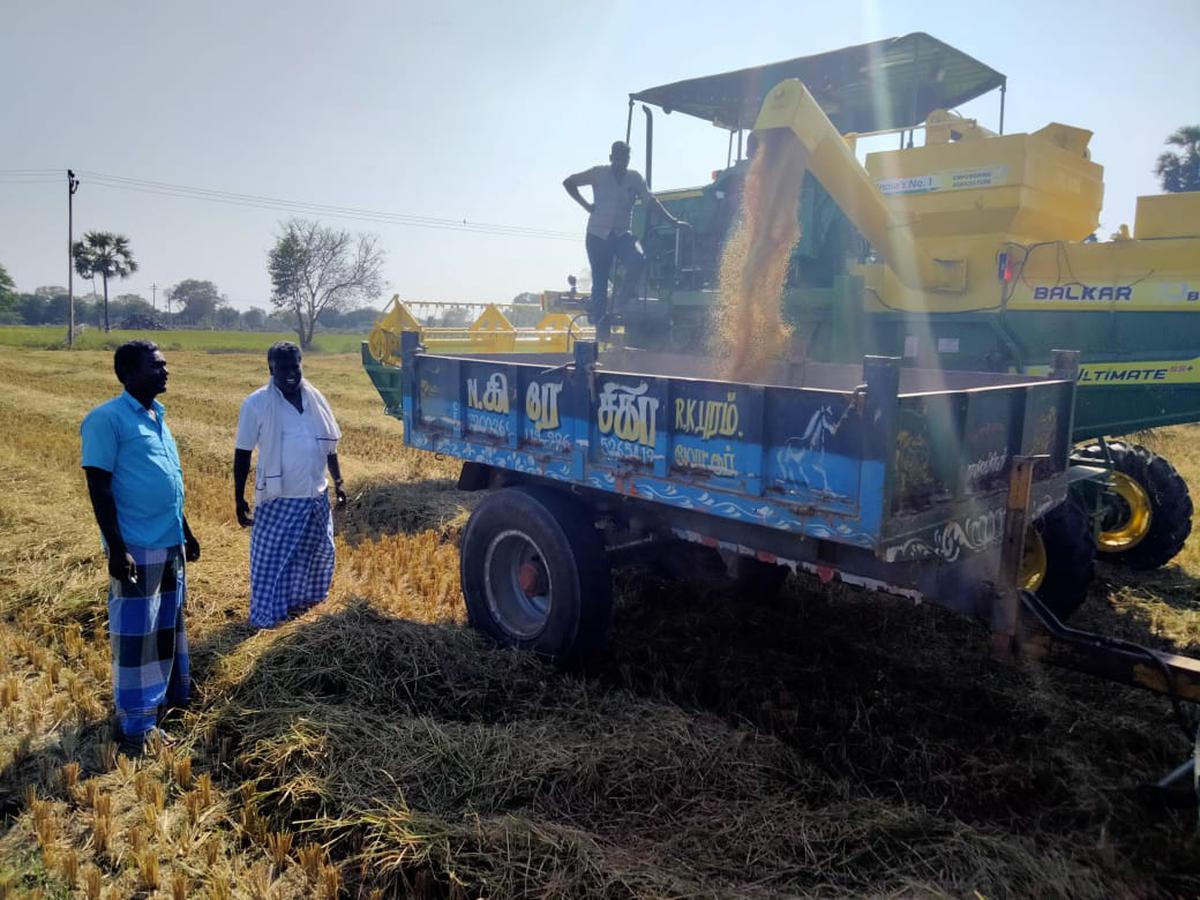 A snapshot of Goodness Farms | Photo Credit: Special Arrangement
Along with his father, he met farmers in Cheyyar and established a committee for organic farming. "We implemented the intercropping technique on the farmers' land with the help of NGO, Namazhwar Association of Puducherry. Simultaneously, I designed a cold-pressed oil extraction machine in collaboration with manufacturing engineering students from my university," says 34-year-old Maria, who has over 38 farmers (in Cheyar, Mettur, Valparai, Mayiladuthurai) for their produce. Getting a fair price for it. Goodness Farm.
Last year, Maria bought her own land in Cheyyar, where she now cultivates rice, millets and seasonal food grains. "As our project progressed, I shifted my focus towards manufacturing value-added products using millets and whole millets. This led to the development of Bajra Flakes and Bajra Rava from whole sprouted millet using our patented technology," she explains. Other products include cold-pressed oil, sugarcane jaggery powder, rice, various types of flour, and turmeric.
Details at goodness-farm.com
Maria Janita | Photo Credit: Special Arrangement
Mei Farm
Coming from a long line of dairy farmers, Praveen Kumar explains how his family has been running a dairy farm in Adamichi village (about 74 kms from Chennai) for generations.
While he grew up in Chennai and pursued higher education in Pune, Praveen always yearned to return to his native village and restart the dairy farm, which was shut down after his grandfather passed away in the early 80s . "Armed with a master's degree in animal husbandry and many years of practical experience through volunteering, I decided to start my own dairy farm. With my father's guidance and support, we started Mei Organic Farm in 2017," he says of the 3.5-acre farm, comprising over 50 acres of common village pasture land, which he is now managing with his father during the pandemic. Let's run perfectly after the demise of.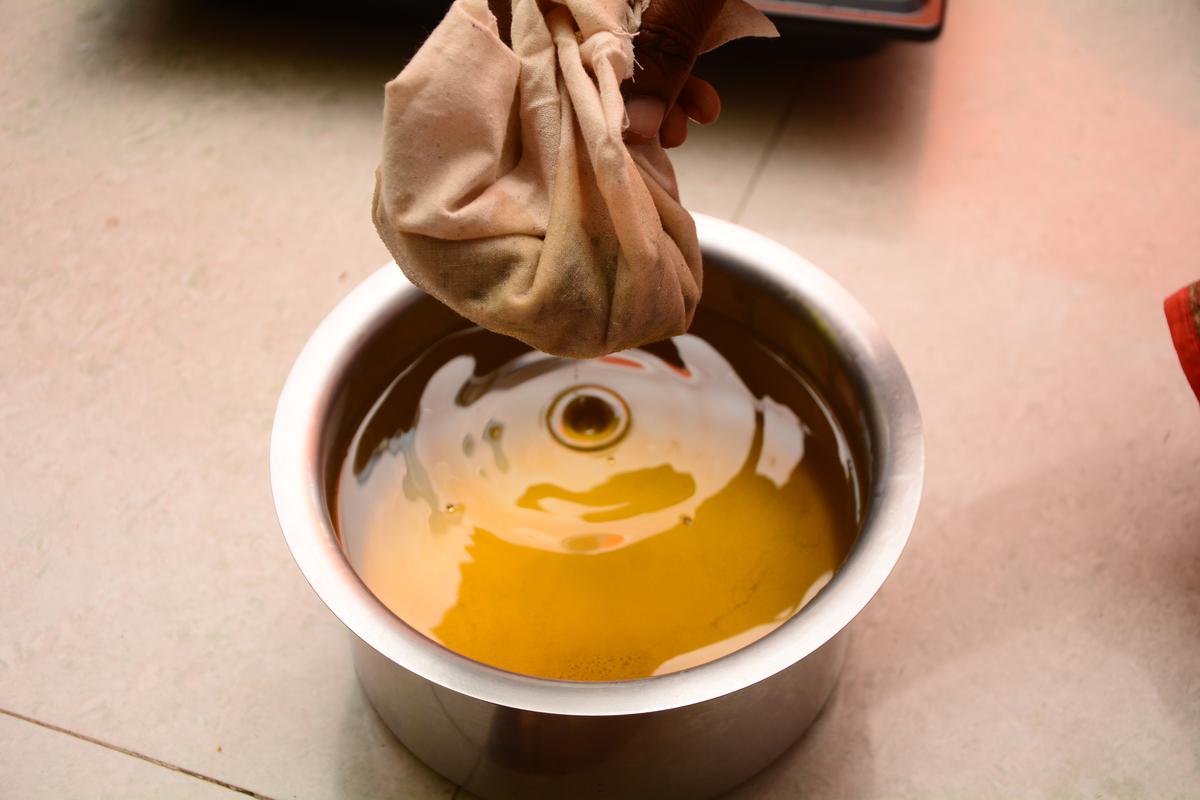 Ghee is being made at Mei Farms. Photo Credit: Special Arrangement
"We have a total of 25 animals including our bull, Rambo. We produce about 45 liters of milk on an average every day, and all the milk is converted into ghee," says 39-year-old Praveen, who churns the curds to make butter, which is slow churned for 36 hours to make ghee. is cooked from. Today, he sells cultured desi cow ghee (Rs 1,200 for 500 ml), chilli ghee (Rs 1,100 for 500 ml), and farmyard manure for home gardeners. Since they make small batches to ensure quality, only 500ml bottles are available.
Explaining the process of making chilli ghee, he adds, "I love chilli oil, and I am not a huge fan of commercially available oil. I decided to make my own version of the same, and added garlic and ginger to our ghee, and then added chili to it. It tastes wonderful and has the right flavor. We use it as a salad dressing and even with pasta.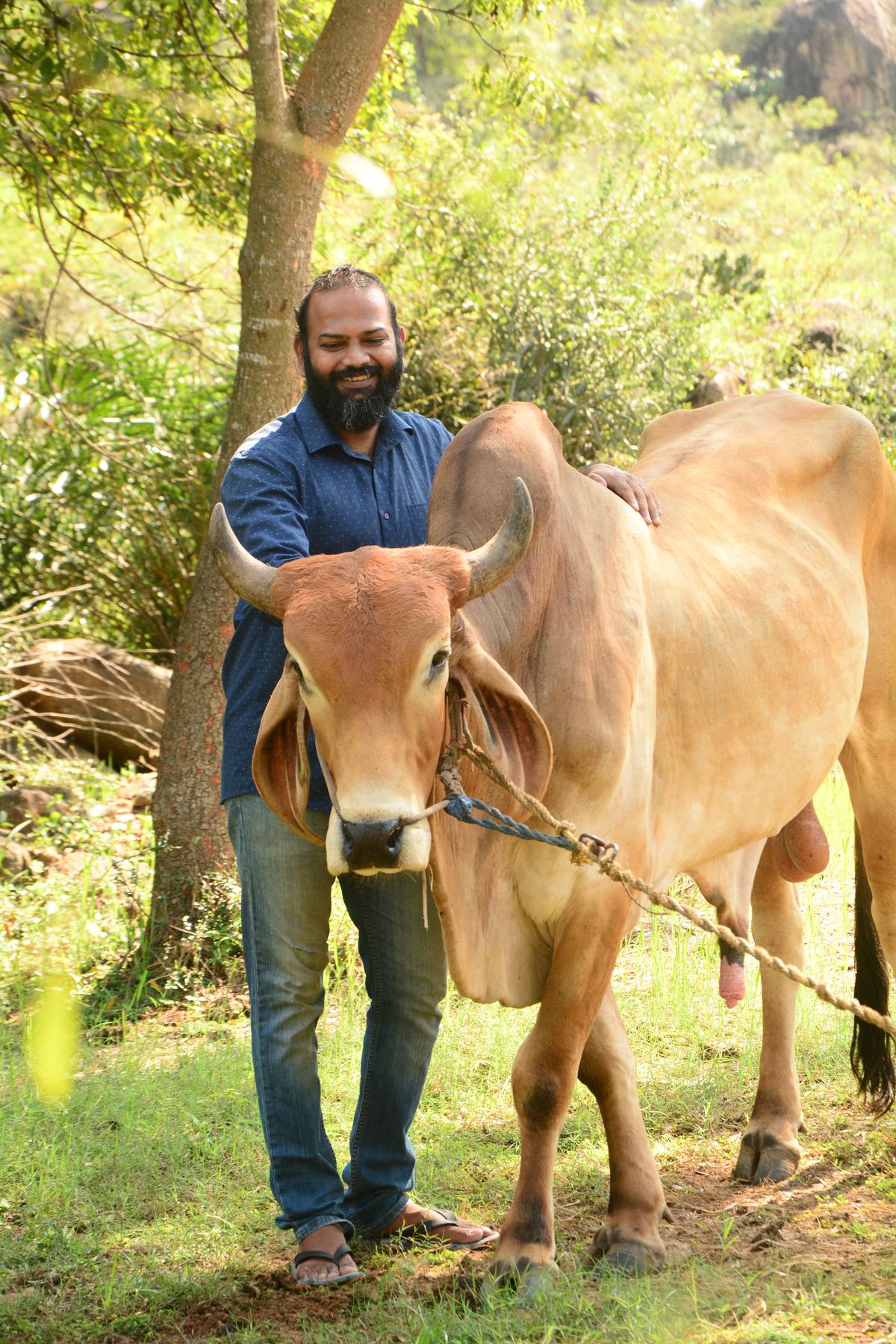 Praveen Kumar | Photo Credit: Special Arrangement
The journey has not been easy, says Praveen, but has been extremely rewarding. "I discovered a deep sense of purpose by seeing the importance of organic farming and the positive impact our sustainable practices have had on both the environment and our community by promoting its long-term benefits."
To order, WhatsApp 99400323421 or Instagram @meiorganicfarms