Zac O'yeah recounts his 25 years of experience as a travel writer in his book 'Digesting India'. , photo credit: anjum hassan
Eating for sustenance is a serious threat," says Zack O'Yah, Bangalore-based travel writer and novelist of Swedish origin. His latest book, Digestive India, it's testament to how wreaking havoc this practice can be on one's conscience. "I travel with aspirin, Imodium, and antacids," he says. "But even that doesn't always save you."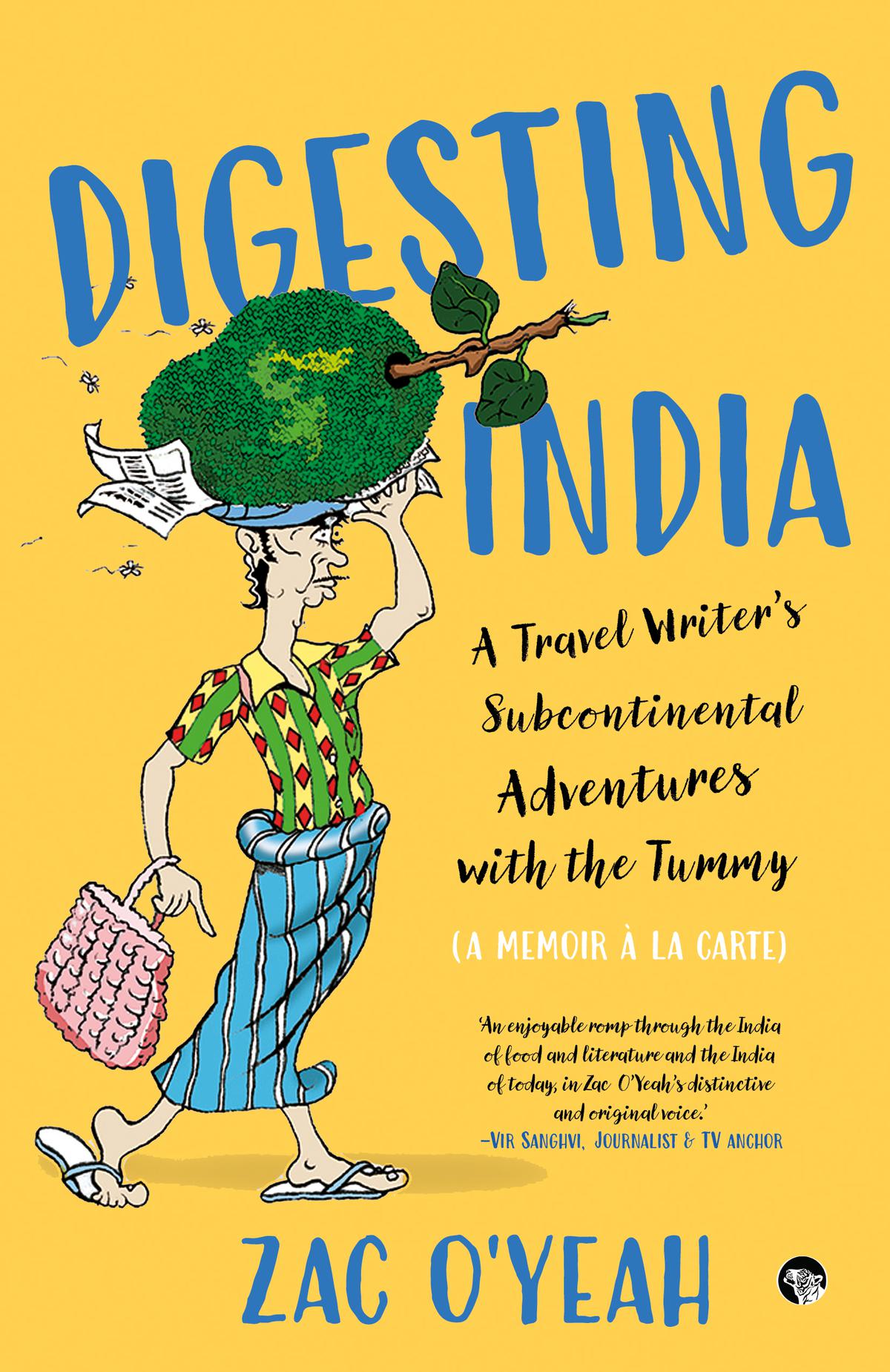 Part memoir, part travelogue, with flares of history, literary references and unbridled fun, this collection of eight essays takes the reader on a whirlwind ride through India and the food (and wine) it holds. A glimpse of hyper-cosmopolitan cuisine cultures through Bengaluru's colonial history, from beer-soaked trap to a (very) brief brush with austerity at Gandhi Sevagram Ashram in Maharashtra New Delhi and detailed accounts of experiences in Goa and questionable dives, dangerous curries and deadly toilets, Digestive India Will leave you laughing and hungry for more. Edited excerpts from the interview:
Looking back on those 25-odd years I spent as a travel writer, a lot of the book feels very retrospective. You say in the preface that this is a kind of pandemic infant, written when travel and food culture felt irrevocably changed.
When the pandemic started, I had just returned from Italy, where I had visited in 2019; Later, autopsies revealed that people there already had COVID-19. I was supposed to move to Hollywood for work in early 2020, but all this pandemic news dragged me off my feet, which is fortunate in a sense because if I had gone, I would have been stuck there for months. I'd probably be sleeping on a park bench because employers only gave away freebie weeks at hotels. And get arrested for vagrancy. So, from a travel-writing perspective, it was a major disruption.
One can be happy for some time and write down the recent travel experiences. But when the stories run out, what does one do? I decided to spend the lockdown thinking about what I had done in the past and whether there was a 'red thread'. I've written about many things like cultural heritage and historical monuments, but it struck me that more than anything else, I'm obsessed with finding good food. So it started from there. I realized that my life has been one great food adventure through the cuisine of India and then I thought it might be worth writing something.
What kind of research goes into this collection of essays compels a reader to look at food as an intellectual and cultural experience?
Someone once told me that if you travel a hundred kilometers in India, the food there will be completely different from the previous city. So, in my book, that's all I see. I travel and then I eat, and I'm in a new heaven. And what a paradise it is. Often its food has some interesting history behind it.
For example, in Tamil Nadu, you can go anywhere in the Kongu Nadu region, which is the heart of the state, and find delicious dishes that are probably still cooked the same way they were millennia ago. Then you move on to Puducherry and you will find cuisine that blends French colonial and Tamil influences to create some sort of haute cuisine.
You mention traveling across India in the 90s and pitstops in Bengaluru as what made you a novelist for "a little luck, and a lot of cheap beer". Tell us more.
I got off the train in Bangalore thinking I would know where to go next. Then I just decided, why leave? I stayed at one of the Majestic lodges for a month or two and loved it there. The city is full of bookstores and nice restaurants, so in my mind, I thought I was in heaven; No need to die to go to heaven, just stay in Bangalore and avoid getting beaten up by a drunk driver.
As time went on, I settled in the city permanently, and began to notice that the city didn't have much of a story. Ashok Banker, a writer friend, told me that his ambition was to expand the shelf of Mumbai novels. So, I thought maybe I could do something similar for Bengaluru fiction and started the ambitious Majestic Trilogy, which took me 10 years to write.
You talk about your visit to the Gandhi Sevagram Ashram and the food there, which you mention is very contemporary, implying that the Gandhian approach to health was a precursor to today's wellness-obsessed culture.
Actually, it is not as strange as it sounds. While studying in London in the 1880s, Mahatma Gandhi was introduced to foodies and would experiment with food throughout his life. As I understand it, the basic idea was to find a diet that would support good health and cut down on ill health and medical expenses for diseases.
I'm realizing that my bad eating habits are my worst enemy, health wise, even though I love to sin and eat finger chips and other deep fried stuff. When it comes down to what it boils down to, food can be the best medicine for either a healthy life or a slow death.
There is hardly any mention of sweets in this book.
I avoid sweets as much as possible. At the beginning of my career, I used to go on travel magazine food trips weighing 85 kilos and returned home weighing 101 kilos. When one was young, that was fine, but as an elderly gentleman, it is a bit indecent if one has to squeeze through restaurant queues, watching others in line fall like pins in a bowling alley. . So, I've made a conscious decision, however wrong it may sound to you, not to order desserts.
what next?
Right now, I'm working on a kind of history of the world, for which I'm being offered a million dollars without writing. But I'm doing my best to live it up, traveling to unexplored places to find out where the world began. And then there are three films that I am involved in, all full entertainers.
preeti.zachariah@thehindu.co.in