Sempulam, T. Nagar
Sempulam Sustainable Solutions, an organisation that assists farmers in marketing varieties of traditional rice has introduced a special edition of Deepavali bakshanams (sweets and snacks) this year. "Our organisation has been actively reviving, conserving and documenting heritage rice. In order to popularise these indigenous rice varieties, we have come up with curated hamper made from unique and nutrient packed traditional rice varieties in collaboration with Thaligai Restaurants," says K. Vijayalakshmi, the founder.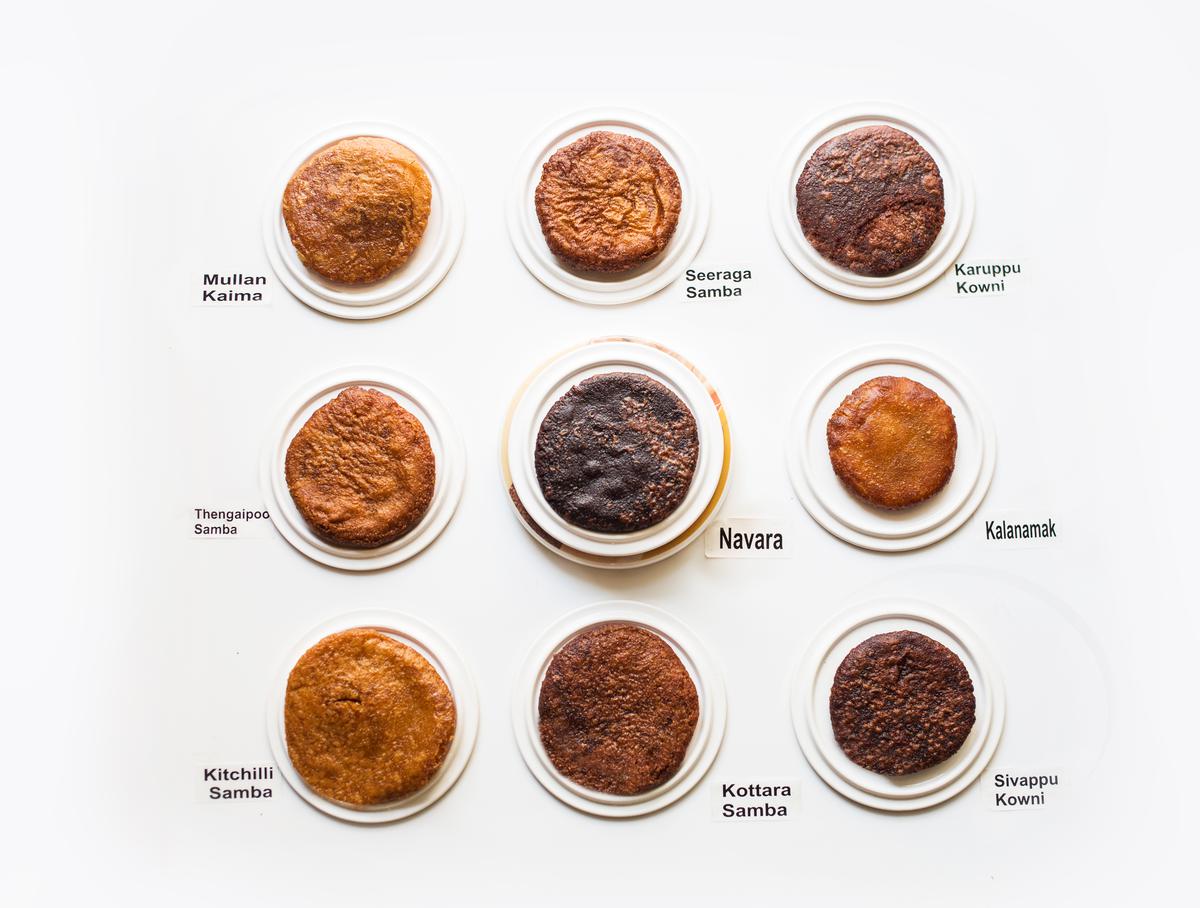 The highlight is their Navarasa Adhirasam, where this classic traditional Deepavali sweet is offered in nine varieties, and made using nine different types of rice, each lending the sweet a distinctive flavour and texture. The rice varieties include the popular seeraga samba and black kavuni rice, in addition to Kalanamak,Kottara Samba, Mullankaima and more. Vijayalakshmi says these indigenous varieties of rice are rich in iron, calcium, zinc and several other nutrients. Other items include Adukkunel manoharam (fried murukku dipped in thick jaggery); crunchy porivilangai urundai made with 50 varieties of rice; Kallimadaiyaan Butter murukku; Thattai and a mixture of Thooyamalli, Kitchilli Samba and Thanga Samba rice.
To order, log on to www.sempulam.com or call, 9962629925. Orders taken until November 8. Delivered pan India and across the world
Marabu Suvai, Thiruvanmiyur
A mechanical engineer by profession, R. Srinivas shifted careers to launch Marabu Suvai in 2013, at Thiruvanmiyur, with a mission to provide organic, vegan and safe food products. "I have been following a traditional method of preparation for sweets and savories and ensure that even processing of products is also done traditionally. We use only cold pressed groundnut and coconut oil. We use clay pots and cast iron for preparing the items, and products are made only in small batches," says Srinivas.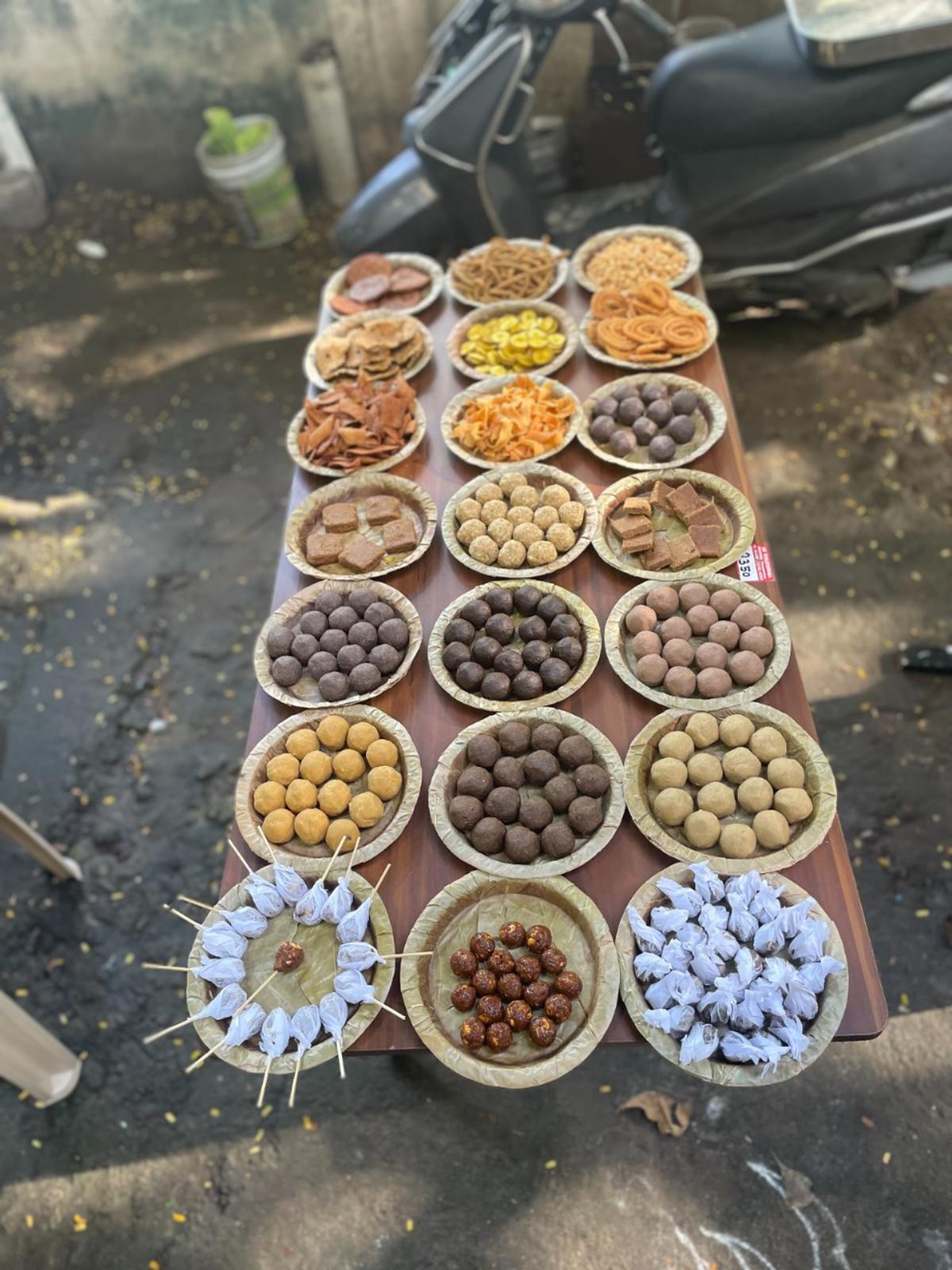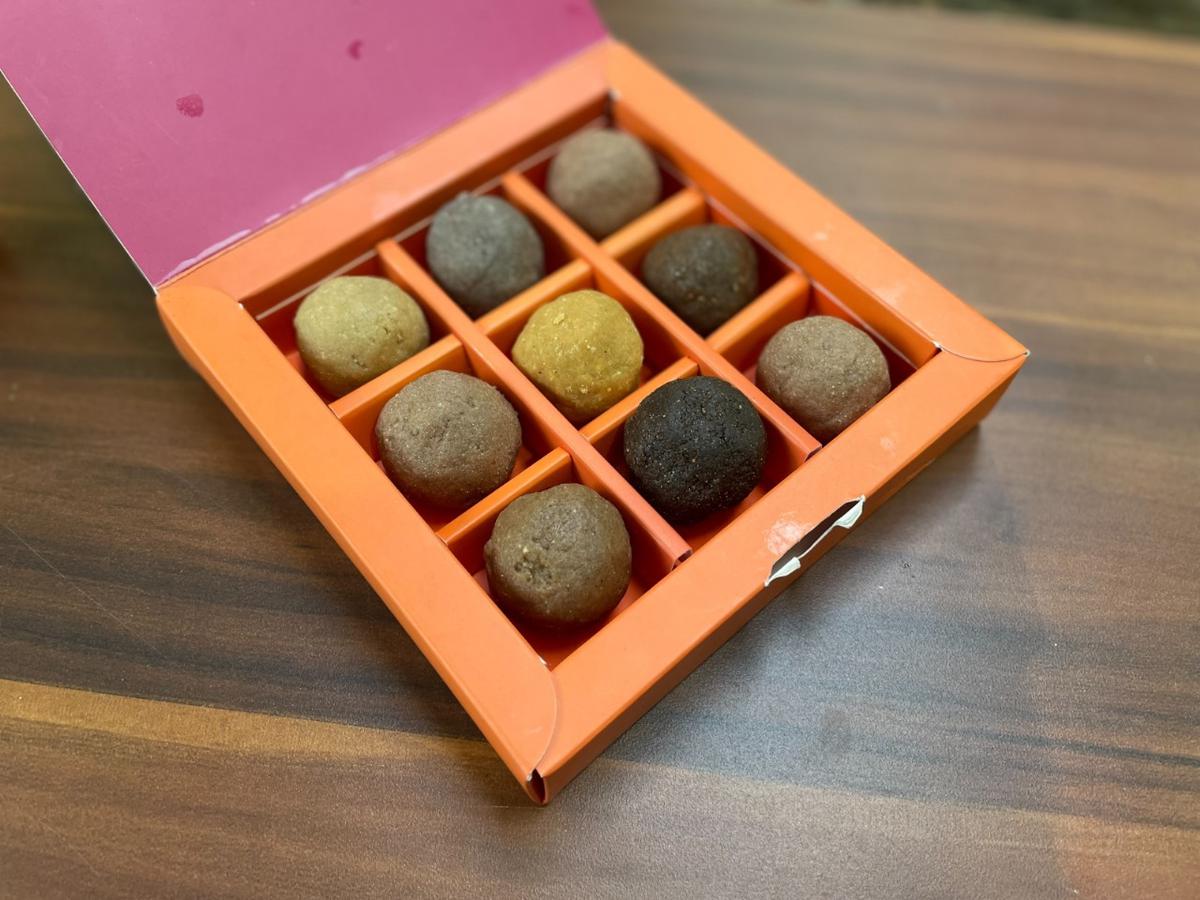 At Marabu Suvai, Srinivas says no preservative, additives or white sugar is used. Immensely popular for their seven types of kamarkat (at traditional candy unique for Tamil Nadu, made with coconut and jaggery) they have now launched a new variant, the nuts kamarkat.
"I also make ladoos using heritage rice flour that I source from farmers," he says, adding, "We predominantly use red and black rice," he adds. For Deepavali this year, Marabu Suvai has come up with 12 types of ladoos, available in customized boxes: the ones made with Mappilai samba, Kattuyanam, Iluppaipoo samba and balck kavuni rice are especially popular. For making murukku and thattai, he uses mappilai samba and thooyamalli. All products at Marabu Suvai are vegan.
To place your orders, call: 97898 26594. Deepavali orders closes by November 4. Delivered pan India
Pudhugai Organics, Pudhukottai
Pudhugai Organics, Pudukottai, launched in 2013, with a mission to support farmer members. It had about 1028 small and marginal farmers as shareholders. "We have trained 90 women in the region to make traditional sweets and savouries using heritage rice available in this region. On which, 20 of them are permanent staff, and we hire more women during festival season as the demand is higher then," says Ahila Bharathi of Pudhugai Organics.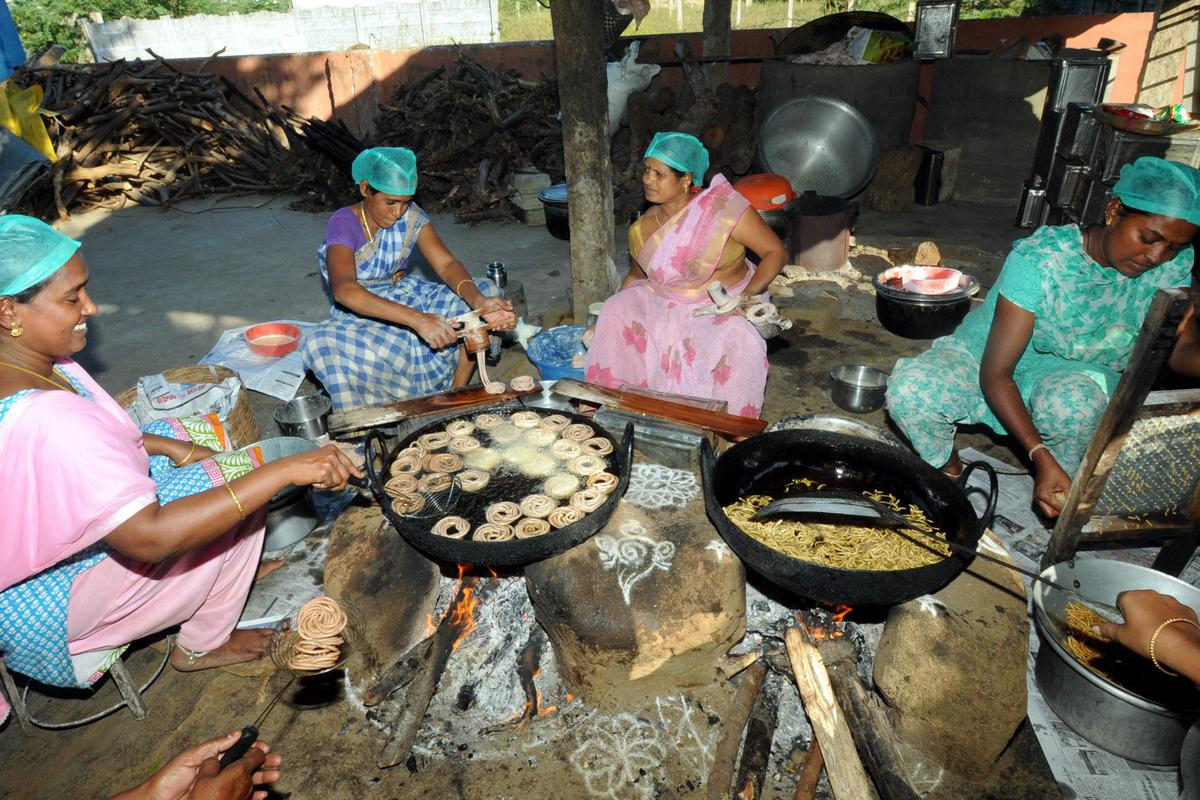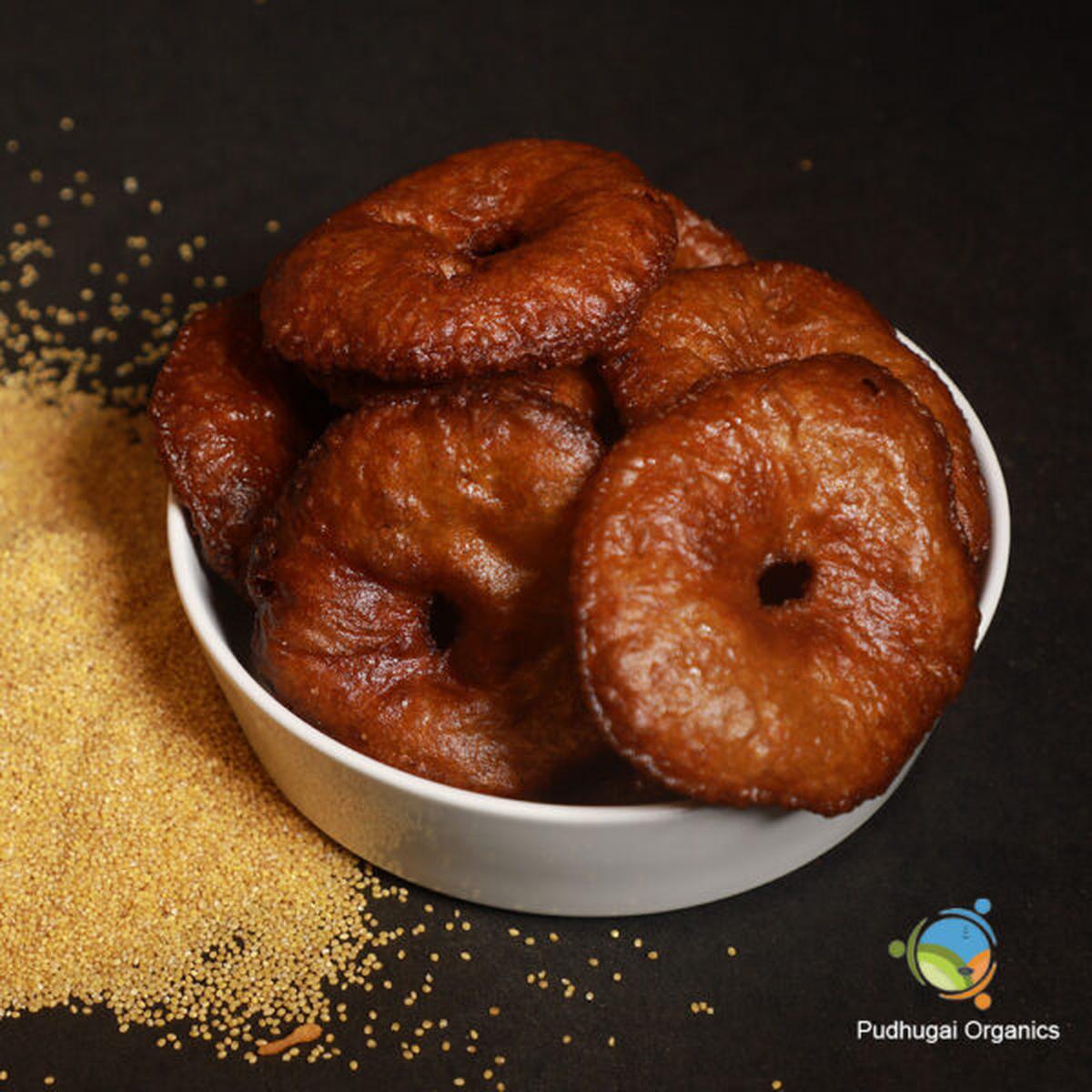 Over here, the focus is on creating hampers that are value for money. Their Mappilai samba murukku and seedai (250 grams priced at ₹ 60) are very popular, as are the Karasev and ribbon pakoda – all made using heritage rice.
"Our Adhirasams are made using the sticky black rice (kavuni arisi) and it lends so well for this dish making it soft and flavourful. Another product that is popular is heritage rice mixture, where we use rice aval. The boondi is made with a mix of rice flour and besan," says Ahila. They use cold pressed ground nut oil for preparing the snacks.
They follow a meticulous process for the ladoos, which are laced with cardamom. "Rice is fried on low flame and allowed to cool. Then this rice is powdered along with nattu sakkara and mixed with ghee. It is rolled into balls and is priced at ₹ 60 for eight laddus," says Ahila.
Podhigai Organics takes orders for Deepavali until November 8. To place your order, call: 9965593143. Delivered Pan India