For TC Anbanandan and his family, the day begins at 4 am. They prepare and serve breakfast for office and school goers by 7.30am, followed by an elaborate lunch by noon. There is little respite from the stove. A separate dinner menu then needs to be ready by 7pm.
"We function out of our own premises and each family member has a role. My wife is in charge of sourcing groceries and vegetables, and my mother is the head cook. Our staff have been with us since we launched 12 years ago. If work doesn't happen like clockwork, we cannot run the mess efficiently," says Anbanandan, over an ela sappad (lunch served on banana leaf) at Bommi Mess, T Nagar. The meal is priced at ₹60, and comprises unlimited rice, sambar, rasam, kootu, poriyal, buttermilk, mor kulambu or kara kulambu and one sweet dish.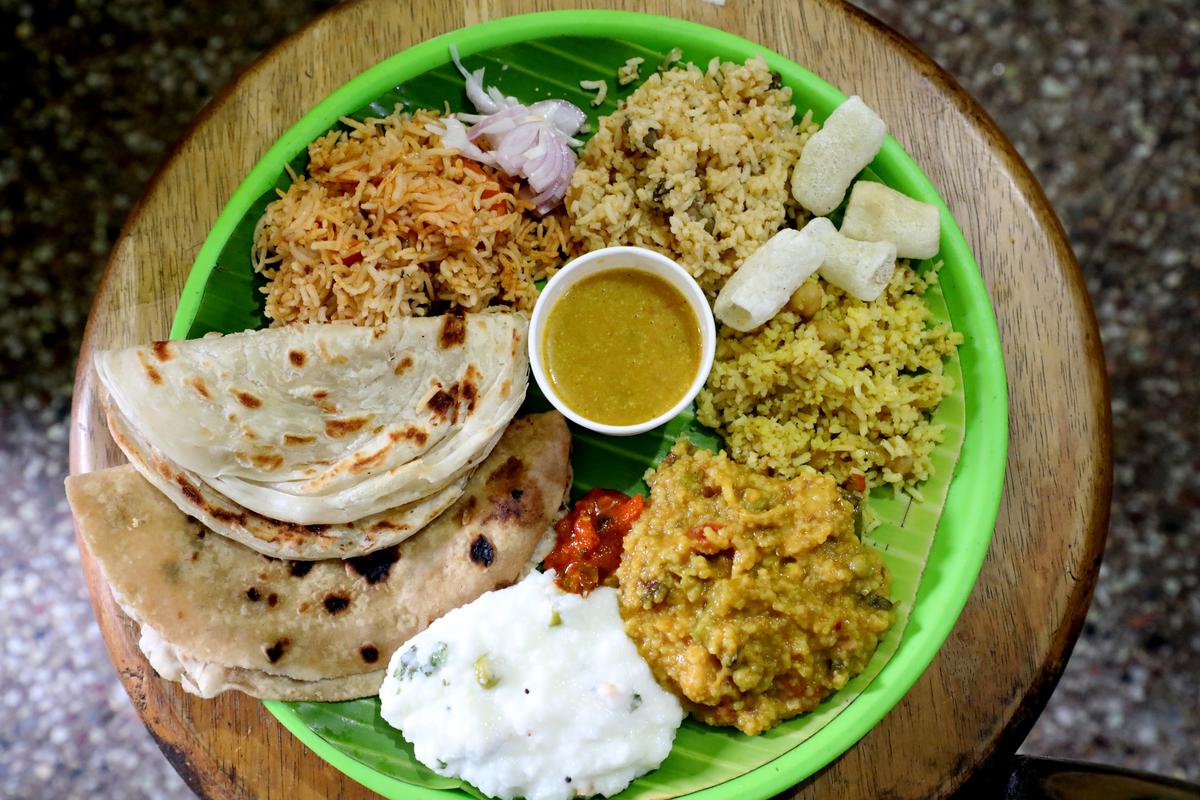 " This is my way of giving back to society, because when I was struggling to make ends meet, it was the food business that helped me survive," says Anabanandan, adding that he started out as a photographer, but then began to sell breakfast and lunch on a pushcart for many years. About 12 years ago he set up this 15-seater mess supported by his family. "I sell one idli at ₹5. My idea is to ensure that an individual can eat three square meals for ₹100 per day," he states. While Bommi Mess serves lunch for 100 to 150 people everyday, they shut shop on Sundays.
Messes, which are informal restaurants that serve traditional, home-style food, have been part of Chennai's culinary fabric for decades. Thanjavur Mess in West Mambalam, for instance, has been feeding crowds since 1984. "When I started there was a huge demand for quality vegetarian homestyle meals at affordable rates in West Mambalam area," says R Ramamurthy, the proprietor, adding "today the demand has only increased."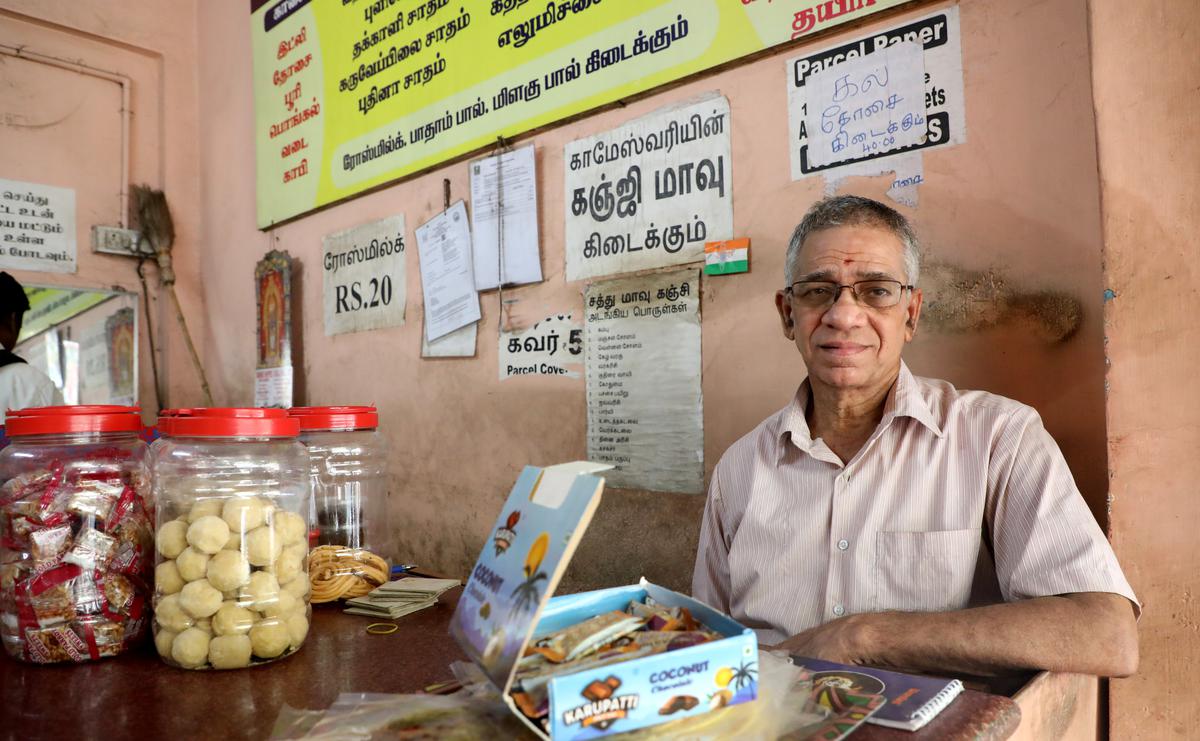 Initially, he says he ran the show along with his wife. As the number of customers increased for his ₹100 meals, he began to hire cooks. He explains that the demand for economically priced meals is high especially in certain pockets where there are mansions (large buildings that provide affordable accommodation), for example, Thiruvallikeni, West Mambalam, T Nagar and Mylapore.
For decades, Chennai's mess culture has predominantly catered to the many men who come to the city for work and live alone. However, with changing lifestyles, the profile of people who depend on these messes has diversified: people staying in the city for medical treatment, newly-married couples, families with small children, young professionals who work from home, and elders living alone.
Bharathi Mess, Mylapore: 70104 72562
Bommi Mess, T.Nagar: 98402 96277
Thanjavur Mess, West Mambalam: 98410 47280
Kameshwari Mess, West Mambalam: 99624 43789
Gomathi Saiva Unavagam, Mandaveli: 8610114169
"The factors that differentiate a mess from a restaurant are the preparation of food, pricing and service. A mess is usually run by the family, with women of the household functioning as the head cook. Our customers are like our family and over a period of time we establish bonds. Our food nurtures them," says Anbanandan.
The popular Bharathi mess, which has three branches in the city (Thiruvallikeni, Mylapore and Chepauk) was started by brothers S Kannan and S Saravanan, 12 years ago. They say they are different from the other city messes as they promote millet dishes. Saravanan says their menu, which focusses on healthy food, includes a variety of green vegetables, sundal and millet laddus, all for ₹ 110. He adds, "breakfast is the staple idli, pongal, khichdi… And for dinner we provide dosas made with local greens, kambu (pearl millet) and ragi.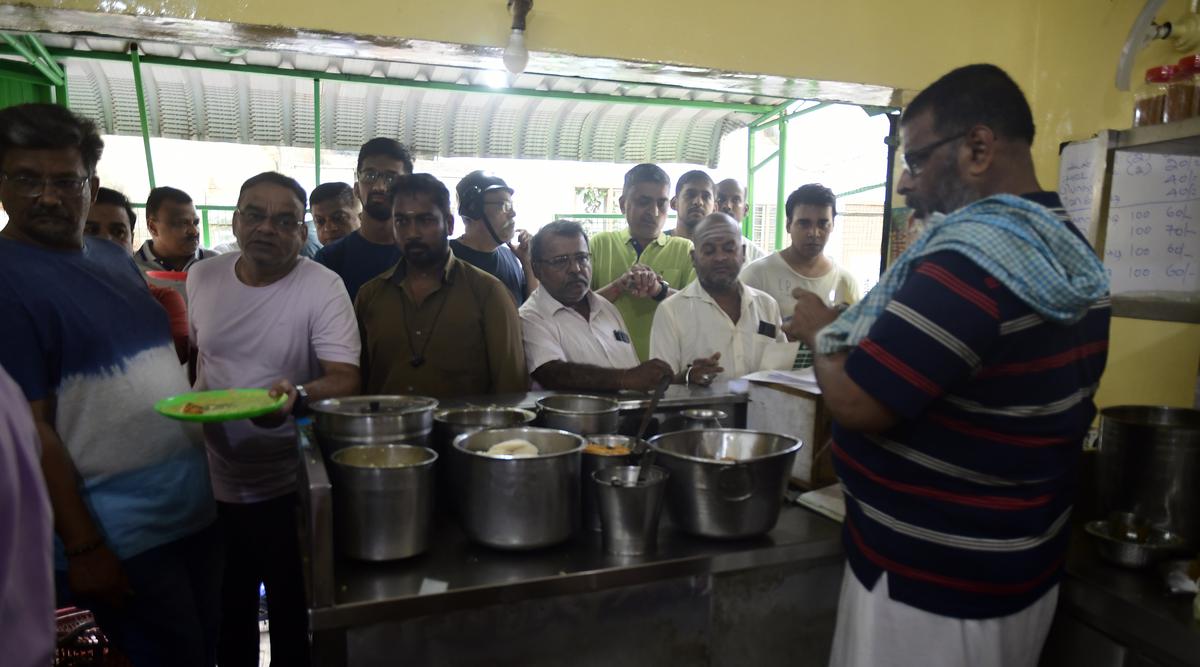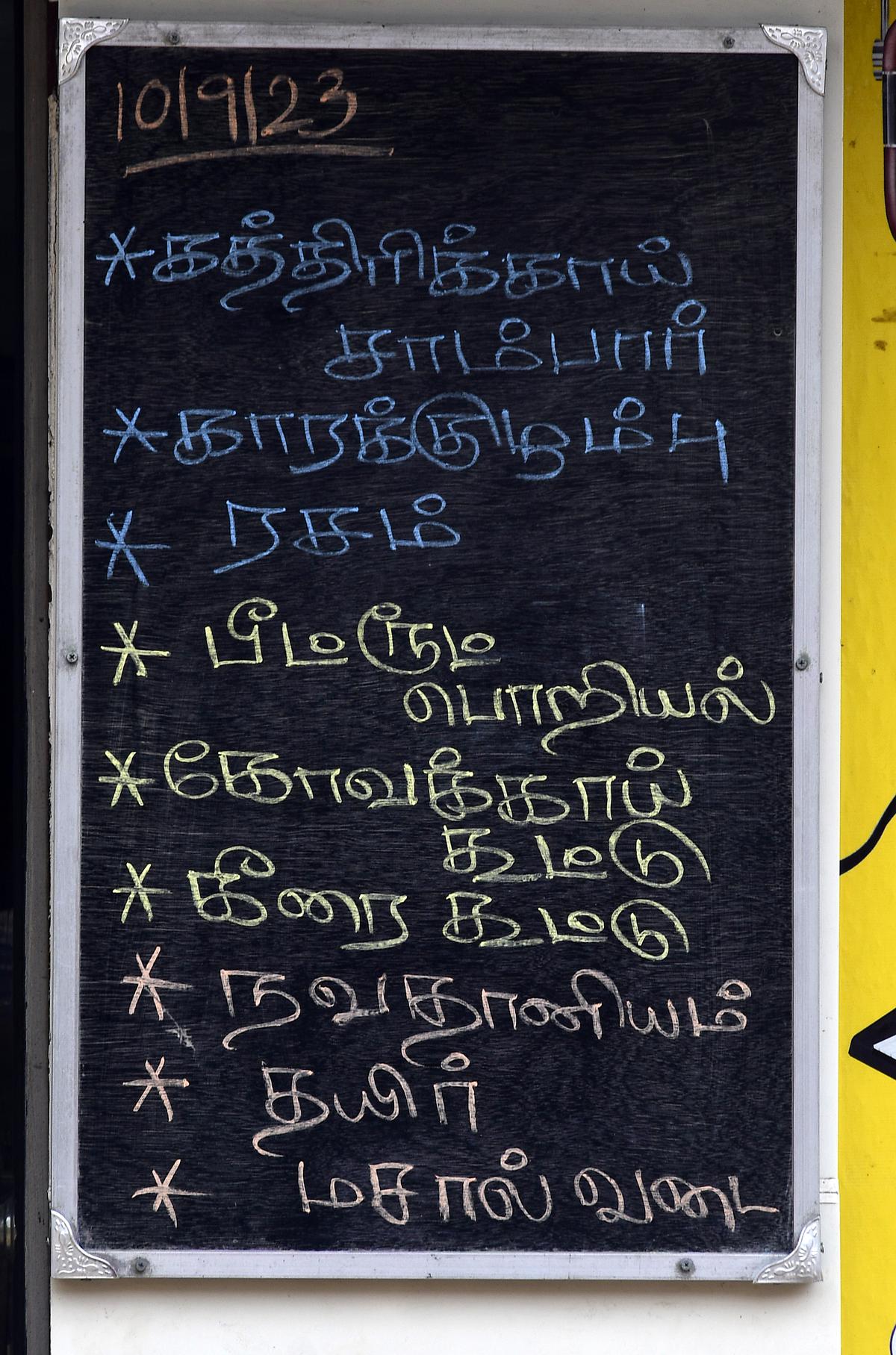 These home-style kitchens are also popular with college and school students. "They pack idli or variety rice from here in their lunch box as they leave home early, and in the evenings, we have children returning from coaching classes who stop by for a meal," says VKrishnamurthy, who has been successfully running Kameshwari Tiffin Centre, in West Mambalam, along with his wife KSrimathy.
He says they are, in fact, known for their 'variety rice': "For ₹ 40 we provide tamarind, coriander, lemon, mint, brinjal or curd rice. We also make vegetable brinji, and vathakulambu rice, which we serve along with pickle and papad," says Krishnamurthy, adding that they keep about 10 types of rice ready by 8am for customers to pack in tiffin boxes for lunch at their workplaces. "Often customers choose a half plate combination of two varieties," he says, adding that they are also popular for their rose milk sold at ₹20 for 200 ml.
Y Ramakrishnan and his wife started Gomathi Saiva Unavagam (better known as Gomathi mess) in Mandaveli 19 years ago. The popular restaurant, which serves only breakfast, offers idli, vada, pongal and khichdi, all with coconut chutney, kaara chutney and sambar. From 7 am onwards a serpentine queue lines up at the eatery, and normally they shut shop by 10.30am. "Weekdays are more manageable than weekends. We sell 800 idlis and 500 servings of pongal during the week and it is almost double during the weekends," says Ramakrishnan.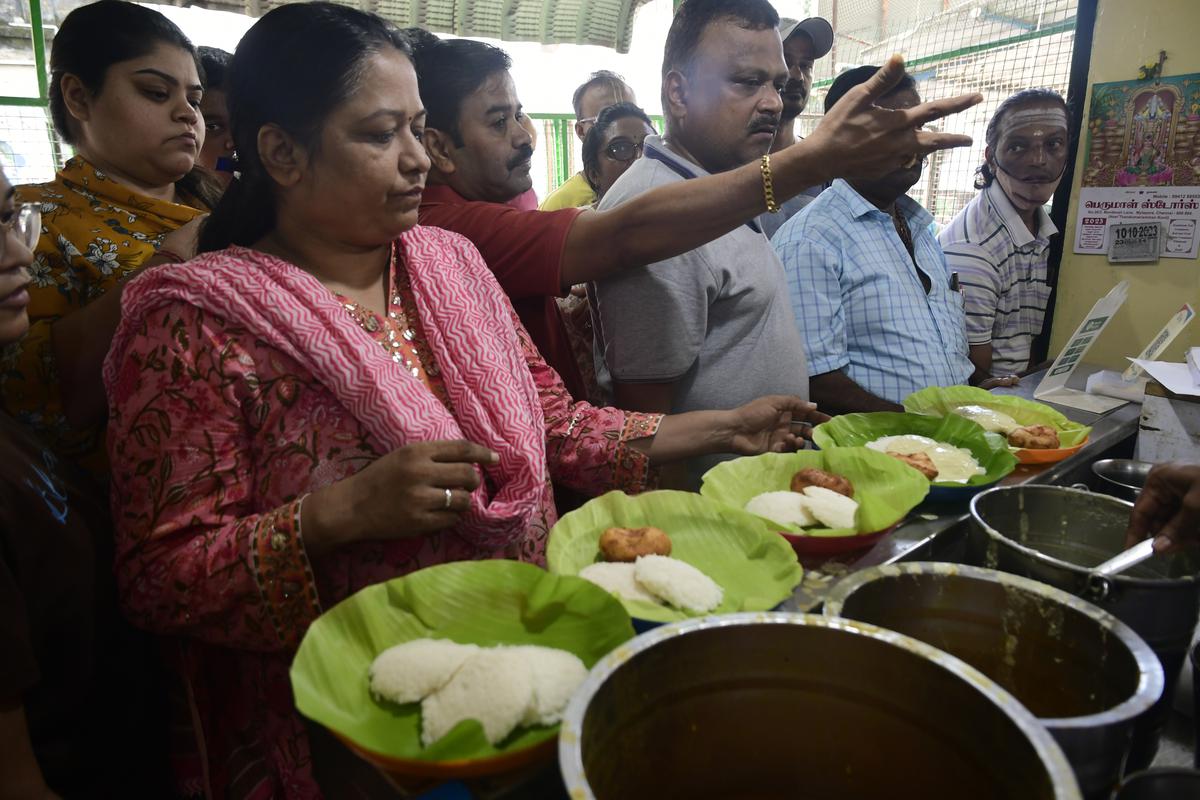 "With food aggregators and courier service, our customer base has also widened significantly," says Ramamurthy of Thanjavur Mess.
.