Wang's Kitchen, Alwarpet | photo credit: special arrangement
Chennai's association with Indo-Chinese flavors has only grown stronger over the years and Wang's Kitchen has played a key role in making that happen. But as a disappointment for many, in 2020 the 25-year-old restaurant chain was forced to close all 43 of its outlets due to the Covid-19 pandemic.
It has finally resumed service with its first new restaurant in Alwarpet. In the next few months, the brand plans to open 10 more outlets across the city. The redesigned sports red and green walls and bamboo light fixtures. To experience the familiar comfort of Wang's Kitchen once again, I browse through the menu and spot good-old best sellers as well as some new additions.
My meal starts with a steamy and tangy lemon-coriander soup. It is light with a bright flavor and features chunks of corn, carrots and cabbage. We try the crunchy spinach, even though the lemon flavor remains. Finely chopped spinach is flash fried and served on a bed of fried rice noodles. "How much oil is too much oil?", I ask myself and take in a spoonful. Spinach tends to crackle before thawing, leaving a salty aftertaste.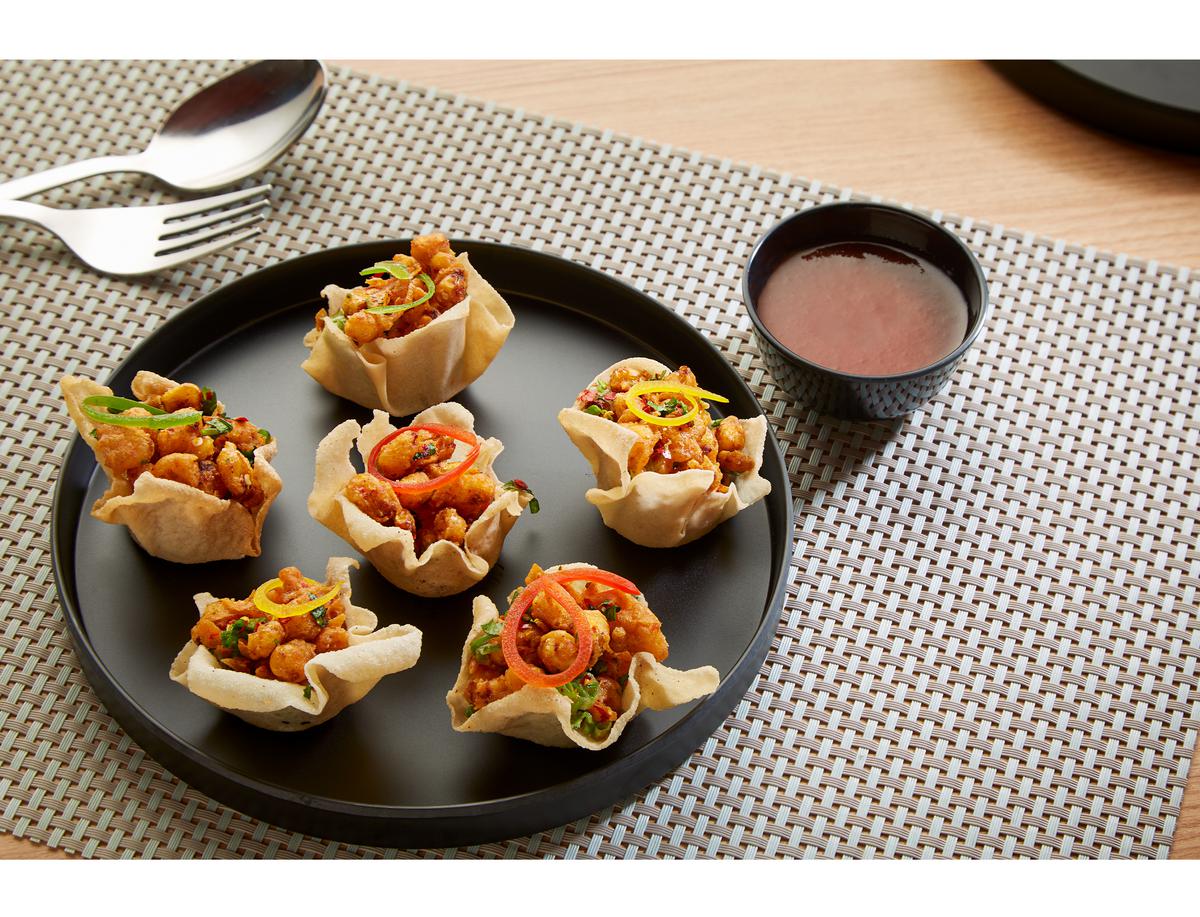 crispy corn cups | photo credit: special arrangement
While the restaurant is no stranger to corn starters, the crispy corn kernels served in fried wonton cups is a new addition. The corn is salty, lightly spiced and accompanied by a cup of sweet chili sauce, which we are told to pour over the kernels. Despite the sweetness, corn is highly salty.
Over the years, 'take out' has become associated with Chinese cuisine, especially by students and working professionals. While there are more restaurants now that offer authentic Pan-Asian food, they often come off as a luxury. And given the popularity of fried rice-chili chicken-gobi Manchurian, there's always an enthusiastic market for familiar old-school Indo-Chinese, whether as part of a Saturday night brunch or delivered to our doorstep.
By re-entering the market, Wang's Kitchen aims to cater to this market with reasonably priced cuisine and a friendly dine-in experience. "Through this neighborhood outlet format, we hope to bring people back to our restaurants and give them space and food," says Sriram of Blue Koi, the parent company of Wang's Kitchen.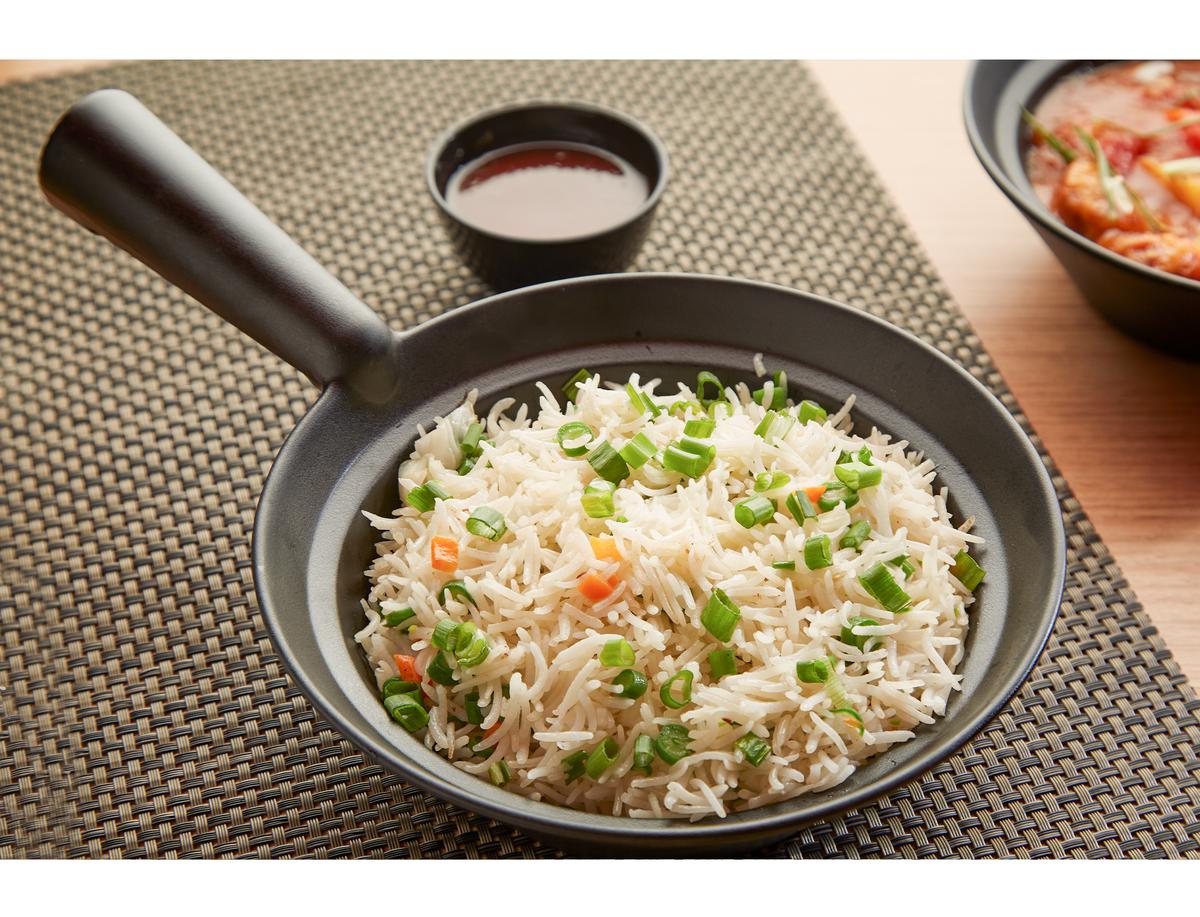 Wang's Special Vegetable Fried Rice | photo credit: special arrangement
Moving on to the mains, try the trusty Wangs special vegetable fried rice consisting of Basmati served with carrots and a generous amount of spring onions. While the taste remains the same, the quality of the rice and sauce have improved. Mild flavored, it goes with a wide range of gravies on the menu. I try it with bokchoy, mushroom, zucchini and broccoli stir-fry. While the gravy is light, it is bland and soupy in taste.
Then comes the poster boy of Indo-Chinese food, Szechuan noodles served with succulent pieces of chicken and lacy egg. The noodles are as spicy and tangy as I remember, but with a fresh dash of scallions.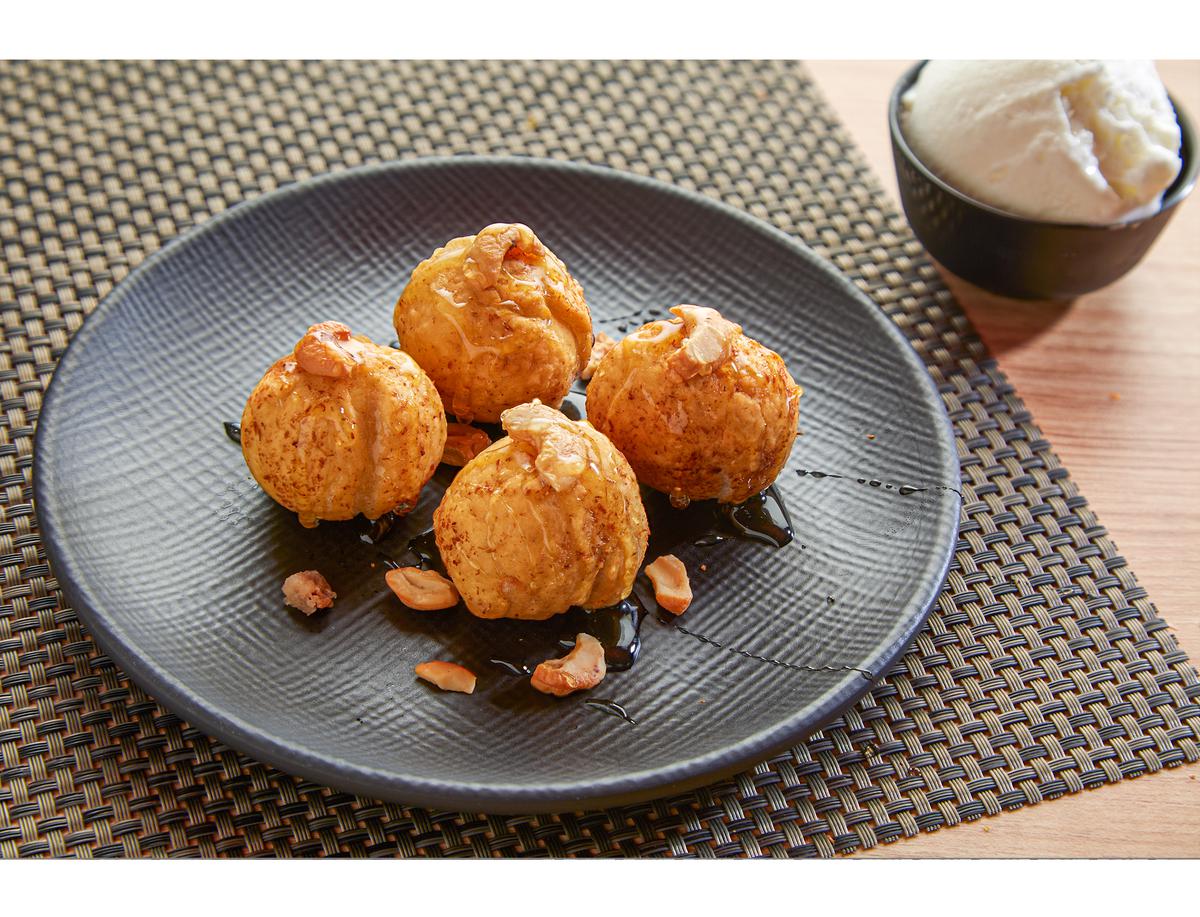 fried ice cream | photo credit: special arrangement
The meal ends with fried ice cream, which is drizzled with honey. The batter is thin and has a coating of shredded coconut which gives a delicious warmth to the dessert, evoking memories of family dinners and college reunions over this very dish.