look | This Chennai suburb serves traditional Burmese breakfast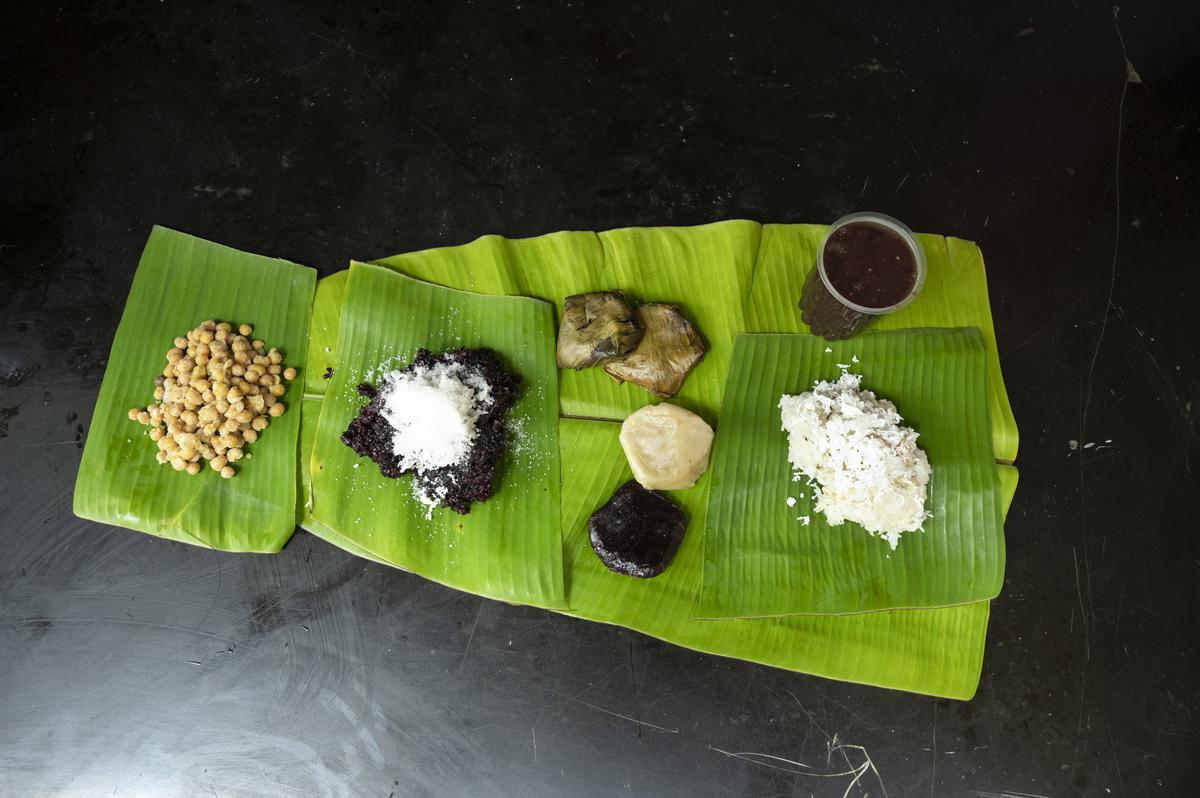 Now you can have a traditional Burmese breakfast in the narrow lanes of Shastri Nagar in Vyasarpady, a suburb of Chennai.
The Burmese repatriated community in Vyasarpadi maintains their tradition by making and selling a breakfast of kawuni or black rice porridge, mopeto and babio.
Since 1992, Selvi and her husband, M David, have been running a Burmese grocery store, stocking Kawuni rice, Burmese green tea, cane hand fans, chinlon (cane balls), velvet slippers and more. In 2019, Selvi also started serving Burmese breakfast.
Her day begins at 5.30 am when she cooks black rice soaked overnight in a pressure cooker. She then steams white Burmese rice in an idli pot and makes black rice porridge. Demand is high, and they usually sell out in an hour.
Breakfast here is competitively priced between ₹15 and ₹30 per item. Selvi's menu offers mopato, which is a black or white rice flour dough stuffed with grated coconut and native sugar, then wrapped in a banana leaf and steamed. Then there is black sticky rice, which is pressure-cooked with cowpea beans and served with a topping of grated coconut and native sugar; Kavuni rice porridge and babio, in which white peas are soaked overnight, then cooked with salt.
What is the story behind these repatriates from Myanmar, and how did they resume their lives in India?
Reporting: Chitradeep Anantram, Ananya Desikan
Production: Ananya Desikan, Johan Satyadas
Video: Johan Satyadas, Thamodharan Bharath
Photos: B. Jothi Ramalingam, The Hindu Archives