Have you heard about 'ATM' for Pani Puri?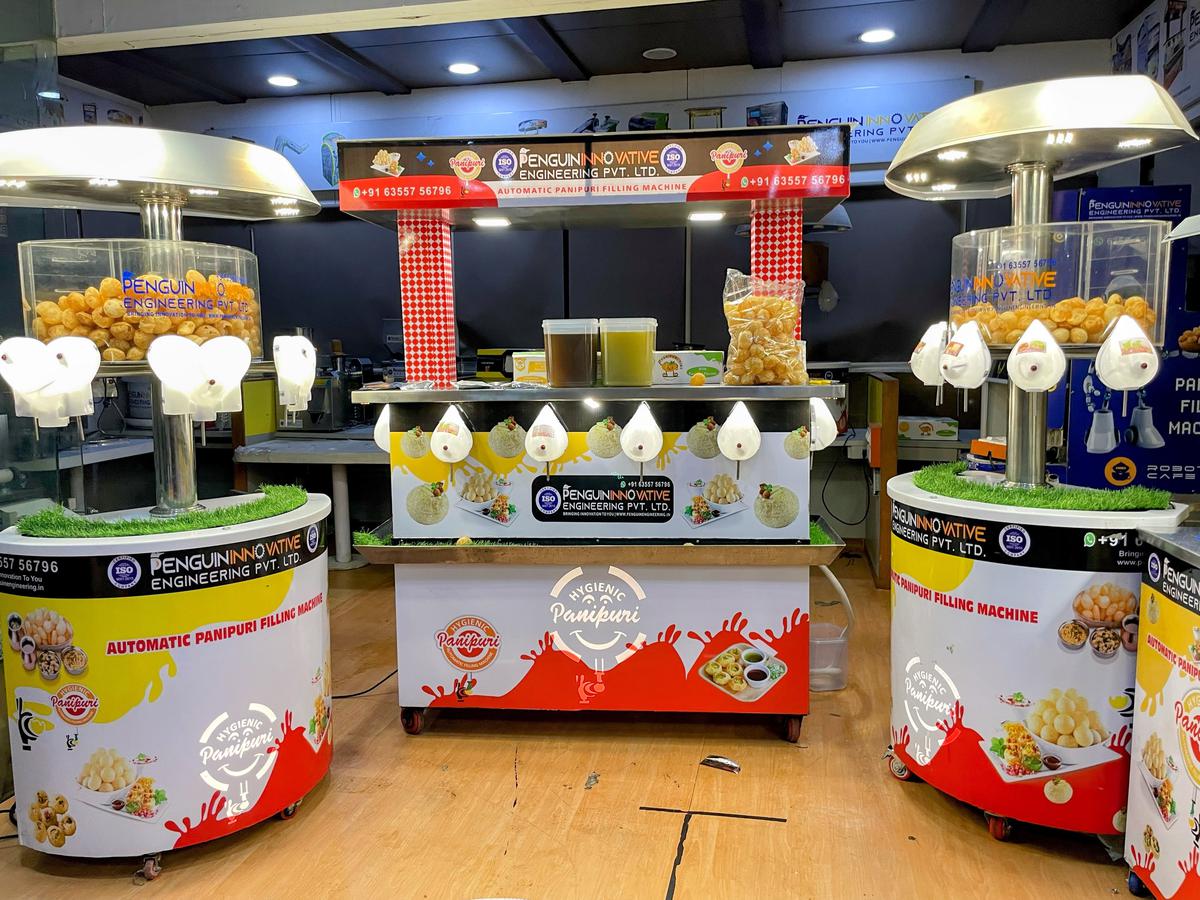 In the early 90s, Indians watched mesmerized when ATMs dispensed cash in seconds
Now, you can even order your favorite biryani from the vending machine after pressing a few buttons.
But have you heard of the "ATM" for Pani Puri?
Think of street food in India, it is hard to ignore the people standing in queues near pani-puri shops, be it on footpaths, or in wedding halls.
But there is one thing that often goes unnoticed – the hygiene involved in preparing and serving this street food.
In 2017, two engineers in Ahmedabad, Akash Gajjar and Devendra Awhad, both fell ill after consuming pani puri.
He decided to turn this unexpected setback into an opportunity
This is how he came up with the idea of ​​the Automatic Pani Puri Vending Machine.
With a zero-contact process, these machines will revolutionize the way pani puris are prepared and served.
Machines developed by Penguin Innovative Engineering act like soda vending machines
So, how does this machine work?
A tank is filled with scented water, and a sensor-activated nozzle dispenses the desired amount into the puris.
Everyone has their own preferences, some like it spicy, while others like it sweet and tangy.
So their machines allow for customizing the amount of water, and also have a manual button for start and stop functions.
These machines come in different versions, from one to sixteen nozzles, with a container to store the puris.
The coin operated pani puri machine has six nozzles, aloo dispenser and dispenses one puri at a time.
It also makes ready-to-make water flavored powder which can be used with mineral water.
Some variants also come as carts that can be pushed or attached to the back of the motorcycle and are battery operated.
There are about 50 other machines that knead the dough, flatten it, make puris, fry and store it.
While some traditionalists may prefer the traditional way of making pani puri, many street vendors and start-ups have adopted these machines.
In fact, some vendors using these machines can make up to two lakh puris in a day.
He says that around 150 filling machines are sold every month and are also exported to Canada, Amsterdam and the United Kingdom.
The company doesn't stop at pani puri.
They have also developed other machines, such as the coin-operated automatic bhelpuri machine that premixes all the ingredients before dispensing.
In addition they have created robotic serving arms, automatic tea machines and sugarcane juice machines, all aimed at bringing cleanliness and efficiency to street food.
Read more Here
Report: Ananya Desikan
Voiceover: Dhriti Mankatalia
Production: Renu Cyriac
Video: Special Arrangement