How to prepare Long Grain Travancore Biryani?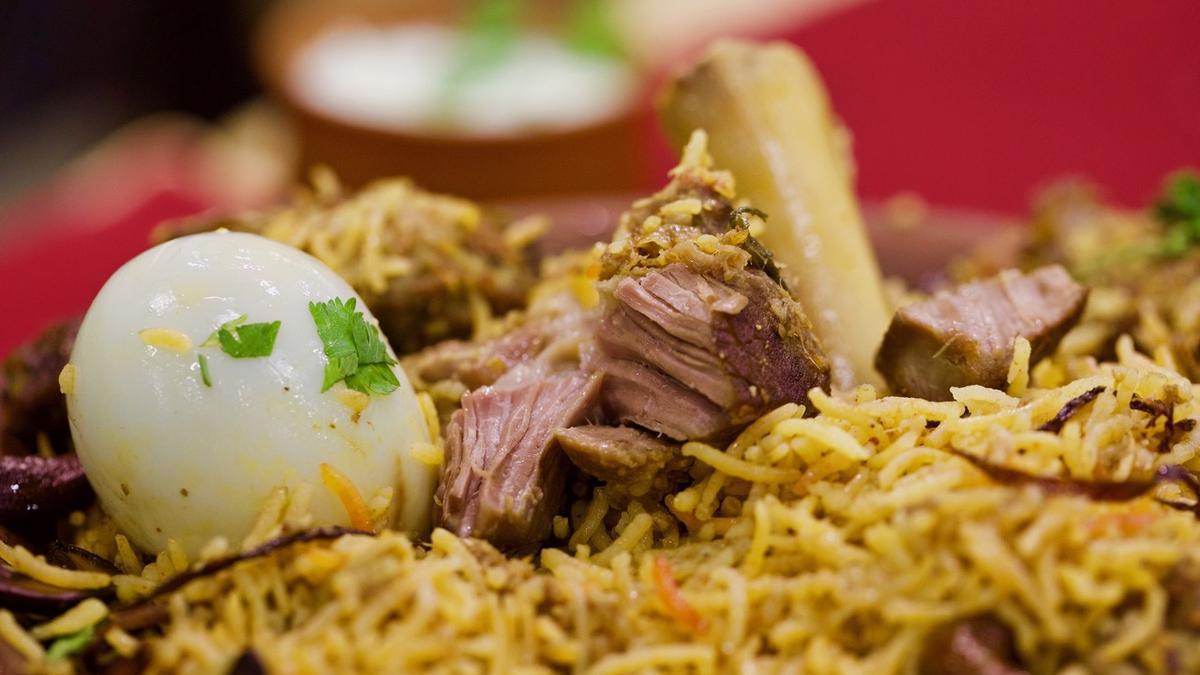 Which was the flavourful Biryani that whetted your appetite for Biryani?
Over the years, this long-grain aromatic rice biryani was a staple in upmarket and small restaurants and eateries in the erstwhile Travancore region.
But with time, a change was observed in the culinary scenario.
Thalassery and Malabar Biryani, cooked with short-grained Kaima rice or Jeeraksala rice, gained popularity and many restaurants followed suit.
However, one restaurant persevered in preserving the old culinary heritage.
This is Azad Hotel in Thiruvananthapuram
So, how is this special Biryani prepared? let's dive in
Mutton or chicken and rice are cooked separately till three-quarters cooked.
The masala is first made by roasting onion, tomato and ginger-garlic paste as well as spices like cinnamon, cloves, star anise etc. in a large pan, to which coconut oil and ghee are added.
Meanwhile, basmati rice is washed and kept ready to be put in salted boiling water.
Lime juice is added to the water and once the rice is put in it, it is left undisturbed to ensure that the rice does not turn mushy.
As soon as the rice is half cooked, filter it with water and keep it aside.
For chicken biryani, oil and ghee are added to it and spices are added.
The fried spices are weighed before being added to the pot, followed by the chicken pieces and curd.
Whereas for Mutton Biryani, the mutton pieces are sautéed in oil along with spices and cooked before adding spices and yogurt.
Then, the partially cooked rice is carefully layered over the mutton or chicken gravy
Later, it is garnished with coriander leaves, fried onions and cashews before the next layer of cooked rice is added.
Finally, a spoonful of ghee is added and the lid is closed.
They also make dough of flour and water. It is then wrapped in long, thick cords to tighten the lid of the dum
The pot is then kept on a low flame and coals are put in the lid, so that the biryani is cooked dum style.
The result is a symphony of flavors where each grain of rice absorbs the essence of the tender meat and aromatic spices.
Today, Azad Hotel remains an icon of nostalgia for those in search of an authentic taste of Travancore Biryani.
read full story Here
Report: Saraswati Nagarajan
Voiceover: Gopika KP
Production: Renu Cyriac
Video: Sreejith R Kumar