look | What makes 'Marthandam Honey' special?
, Video credit: A Sheikhmohideen
Marthandam, also known as the 'Honey Capital', is situated in the heart of Kanniyakumari district in Tamil Nadu. Here, the Marthandam Beekeepers Cooperative Society produces Marthandam honey, which Recently earned Geographical Indication tagor GI tag.
Marthandam produces about 6 lakh kg of honey every year. It is a thick, organic honey rich in natural enzymes, antioxidants and plant nutrients.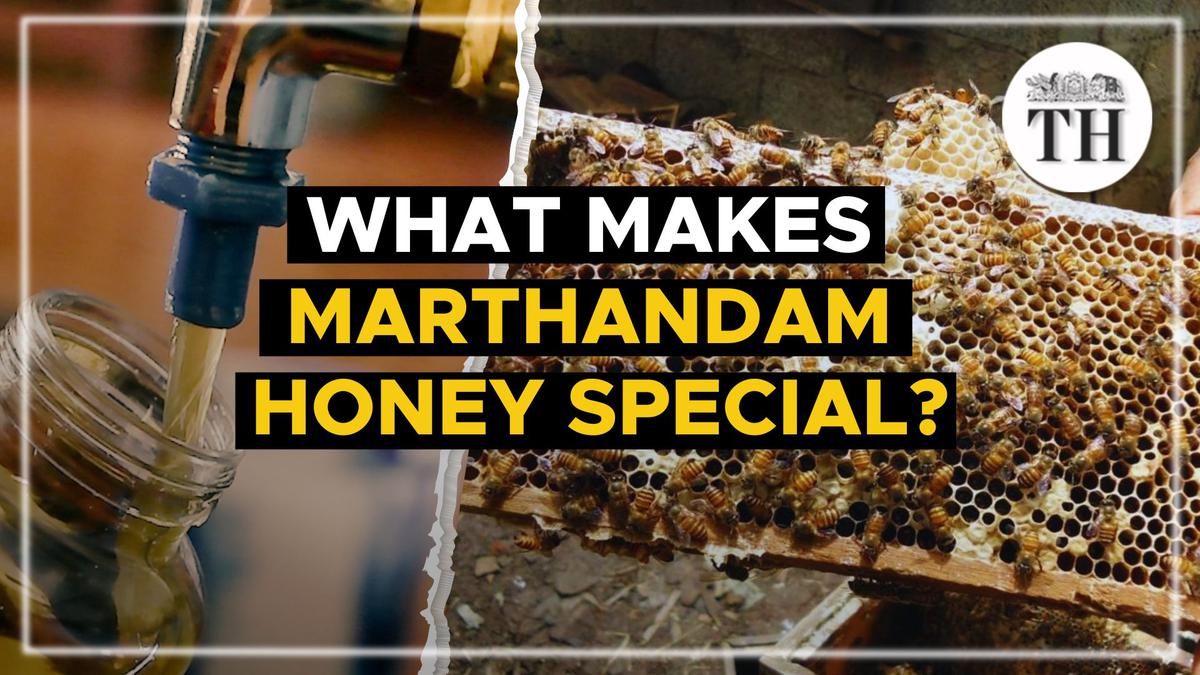 Along with bee pollen and propolis, it is enriched with vitamins, amino acids and minerals that promote a healthy lifestyle. This honey is raw and unprocessed, so its nutritional value remains intact. Its slightly acidic nature inhibits the growth of bacteria, ensuring its purity.
And it has a long shelf life of 18 months.
The beekeepers of Marthandam use traditional and manual methods. They carefully maintain Marthandam hives strategically placed near abundant forests and flower treasures.
When the time is right, the beekeeper harvests the honeycomb, gently removing the wax covering. The honey is then extracted using centrifugal force, ensuring that the comb remains intact. The extracted honey is stored in wax-coated drums for several months, allowing it to naturally filter and develop its distinctive characteristics.
After thorough filtration, it undergoes rigorous quality checks before being AGMARK certified. Finally, the honey is poured into glass bottles, then sealed and packaged.
Report: Sangeeta Kandavel
Production: Shibu Narayan
Video: Shaikmohideen A
Voiceover: Yuvashree S.