With the rise of East Asian pop culture in Chennai — aided by the diaspora living here and the Hallyu wave – ramen and sushi have crept into into every major menu. Now, places that are dedicated solely to serving bubble tea are also claiming the map.
Tracing its origin to 1980s Taiwan, bubble tea, also known as pearl milk tea or simply boba, is in its simplest form the combination of tea, milk and the titular boba, which are chewy tapioca balls, in a drink that is usually very sweet and served cold.
Menus cover variants both with and without milk, and flavours range from fruity to those filled with chocolate, caramel and even vegetables like taro. The tapioca pearls themselves can be replaced or paired with fruity jellies or boba that are either chewy or burst in your mouth, furnishing an addictive texture that feels new every time.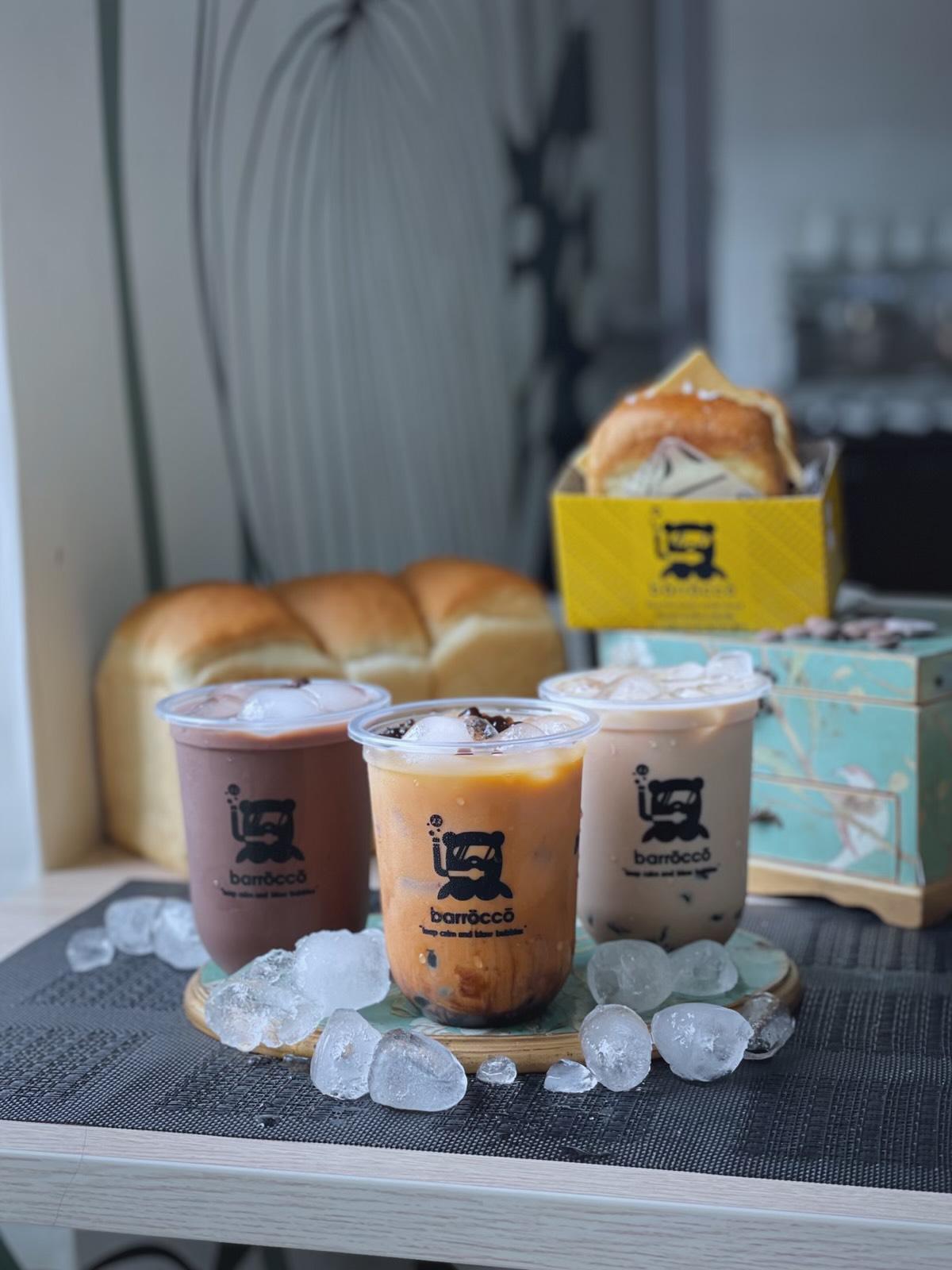 We try the taro variant, popular for its distinctive purple colour, and it stands fast against the test with its delectably sweet vanilla-like flavour, hints of nuttiness and creamy texture. It can be found on most menus, including the one at Cha Republic.
An entire decade ago, Cha Republic was the first on the bubble tea scene in Chennai, with a single outlet operating out of Phoenix Marketcity in Velachery — today, they have several outlets all across the city . However, the franchise is far from being the only option these days, and entries over the years have been many.
Owner of Barrocco, Nungambakkam, Yagnesh Ramakrishnan attributes the rising popularity of bubble tea to the growing eminence of Korean and Japanese media. Clarifying that this is not his first time at the boba rodeo, he says, "Barrocco's bubble tea preparation feels more authentic. Most other brands serve Indianised versions, but both the ratio and the blend need to be right. Here, the recipes are from Thailand, and the pearls are authentic."
Opening first alongside Café de Bangkok in Nandanam, Barrocco now has outlets in Nungambakkam and Anna Nagar as well, serving varieties of Asian street food. (Their Nungambakkam outlet is also the only place you can find bingsu, or Korean shaved ice.) All three outlets sell a combined 200 cups a day, with the number going up to 300 over the weekend, with a majority of their sales coming in through food delivery apps like Swiggy and Zomato. Indulging a hedonistic hankering, we try the Lotus Biscoff bubble tea, which tastes like a cheesecake decadently mixed into light bubble tea consistency with actual bits of the biscuit floating around — definitely a crowd-pleaser.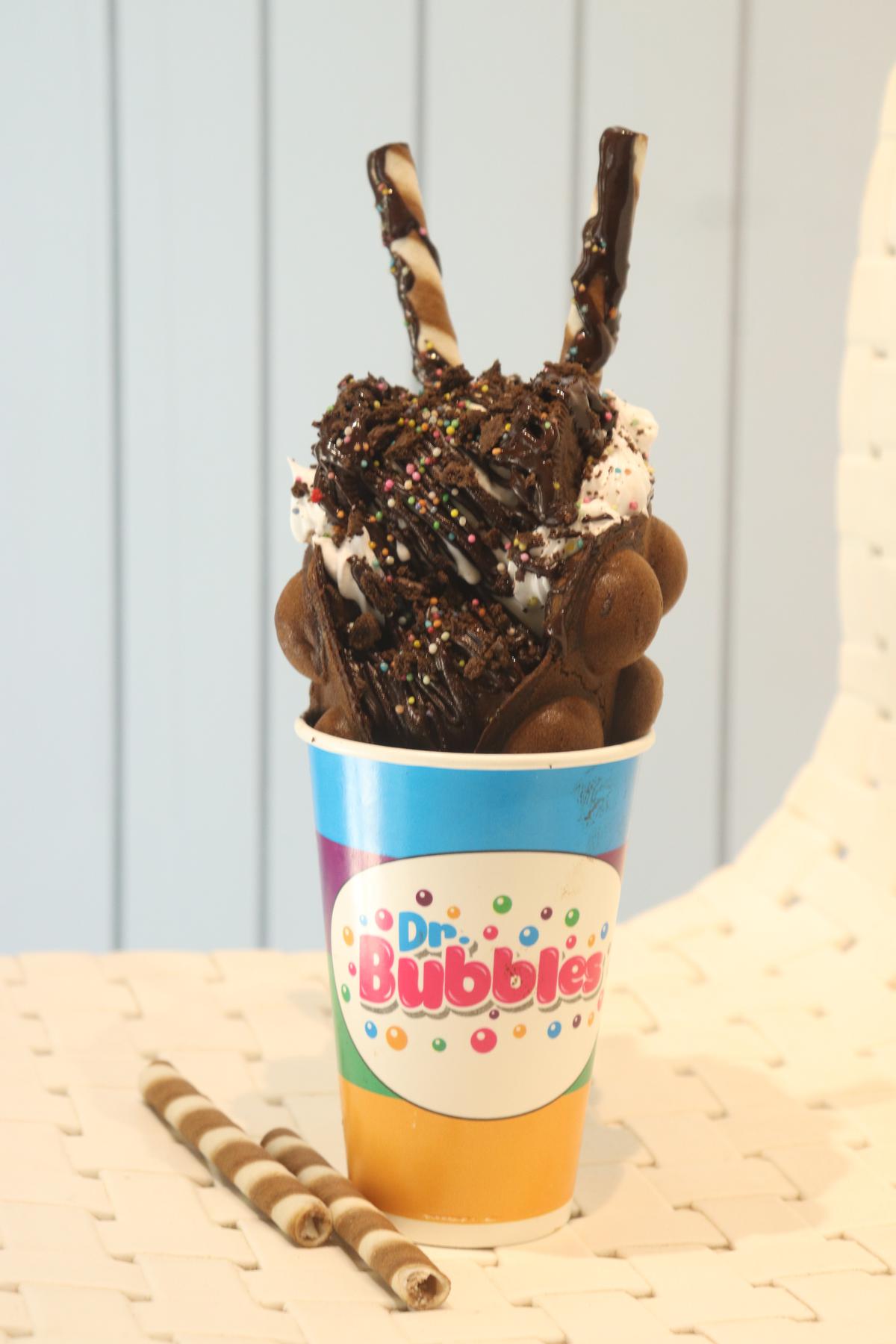 Anna Nagar, Nungambakkam and Besant Nagar are the most saturated with bubble tea shops, though you can also find them in most food courts where they work wonders as sides to meals.
Exploring Nungambakkam, we find Dr Bubbles and OBVSLY Gelato X Boba CHA. The former takes the bubble motif as far as it will go and serves an assortment of waffles and baby pancakes, while the latter, as the name suggests, is also a gelato place, which makes for a surprisingly strong pairing with boba. Dr Bubbles, which has outlets in Anna Nagar and Alwarpet as well, also offers its drinks in lightbulb promotional packaging, which make for memorable keepsakes.
Most customers tend to be loyal fans of the beverage who first tried it abroad, and are thrilled to find it in Chennai. Newer recruits are more often than not roped in through social media, while exploring East Asian culture, or simply those experimenting and immediately getting hooked. The drink is not the most budget-friendly, however, ranging from around ₹250 to ₹350 per cup.
Traditional pearl milk tea, usually labelled the Hong Kong or Taiwan version, remains most popular, seemingly owing to its familiar taste. Thai tea, with added spices, also caters to Indian palates and can be found everywhere. While bubble tea remains a phenomenon that is relatively novel, the growing numbers of both outlets and customers signal the drink's here to stay.