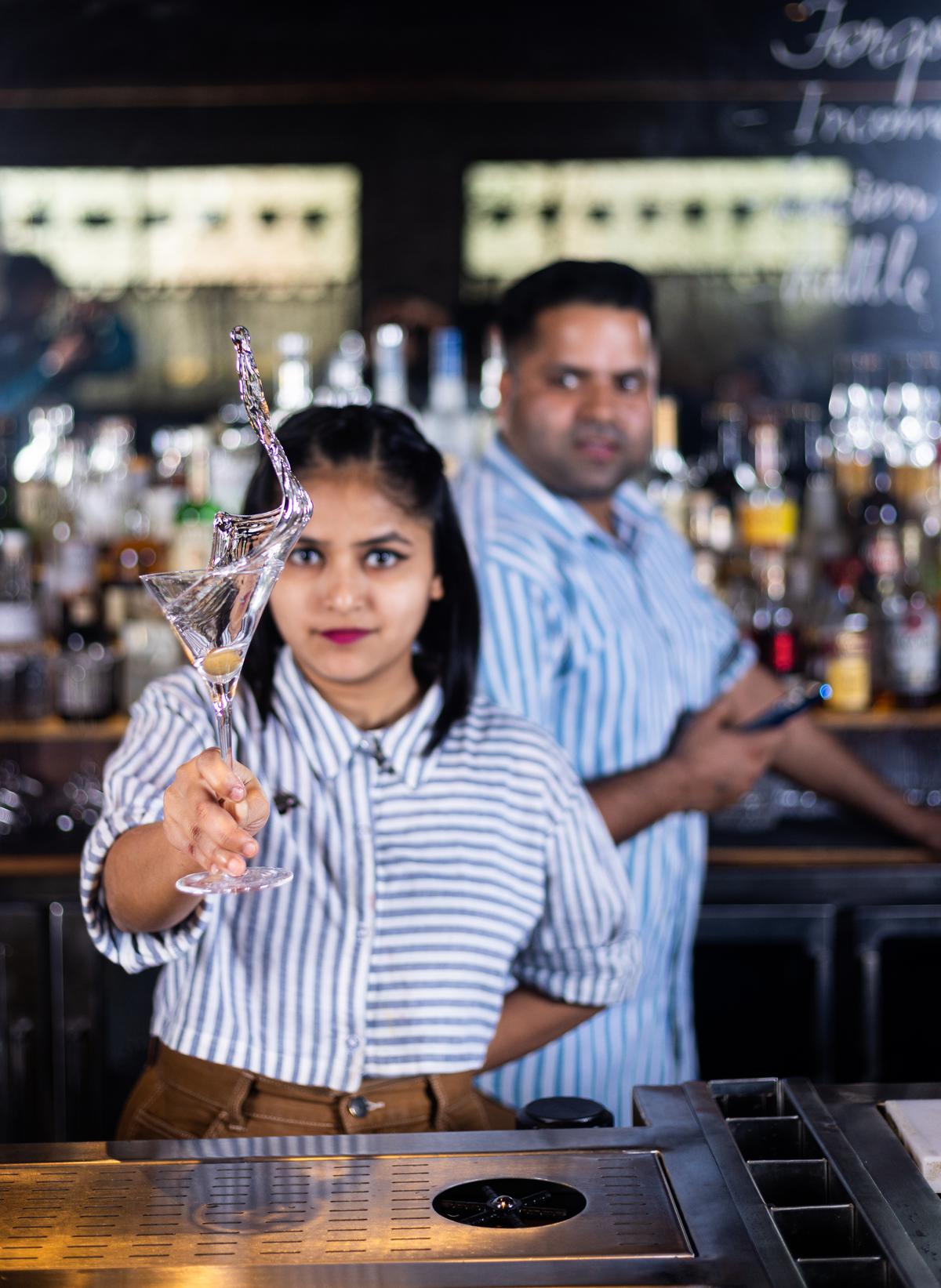 Mochi & Crew, Pune has won accolades for its focus on all things local
Peanut Chic Liqueur, a Chamomile Isomalt Disc over a Negroni, and bitter gourd-infused cocktails. This motley menu is inspired by one unique collection – Planet. As the food and beverage space in India takes stock of its carbon footprint, bartenders are increasingly looking for inventive ways to raise the bar on sustainability.
When 30 Best Bars India – an initiative by Tuliho and MW Magazine to rank and celebrate the country's best bars and bartenders – announced its winners in New Delhi, a key metric for judging wassustainability, From sourcing ingredients locally, making syrup from spare kitchens, reducing plastic consumption, reusing bottles and reducing ice waste, bars are considering circular processes to curb conspicuous consumption .
Bhavya Verma, Manager at Tuliho, says, "For us, Mochi & Crew in Pune and Malaka Spice won the Best Work in Sustainability award because of their overall commitment to the process. Malaka Spice has its own farm, Cherish, and over a ton of food waste is composted on site. The team works on the farm by rotation, and they have a rooftop hydroponic set-up to grow herbs. They flash drive extra fresh fruit to reuse them for the bar at a later date.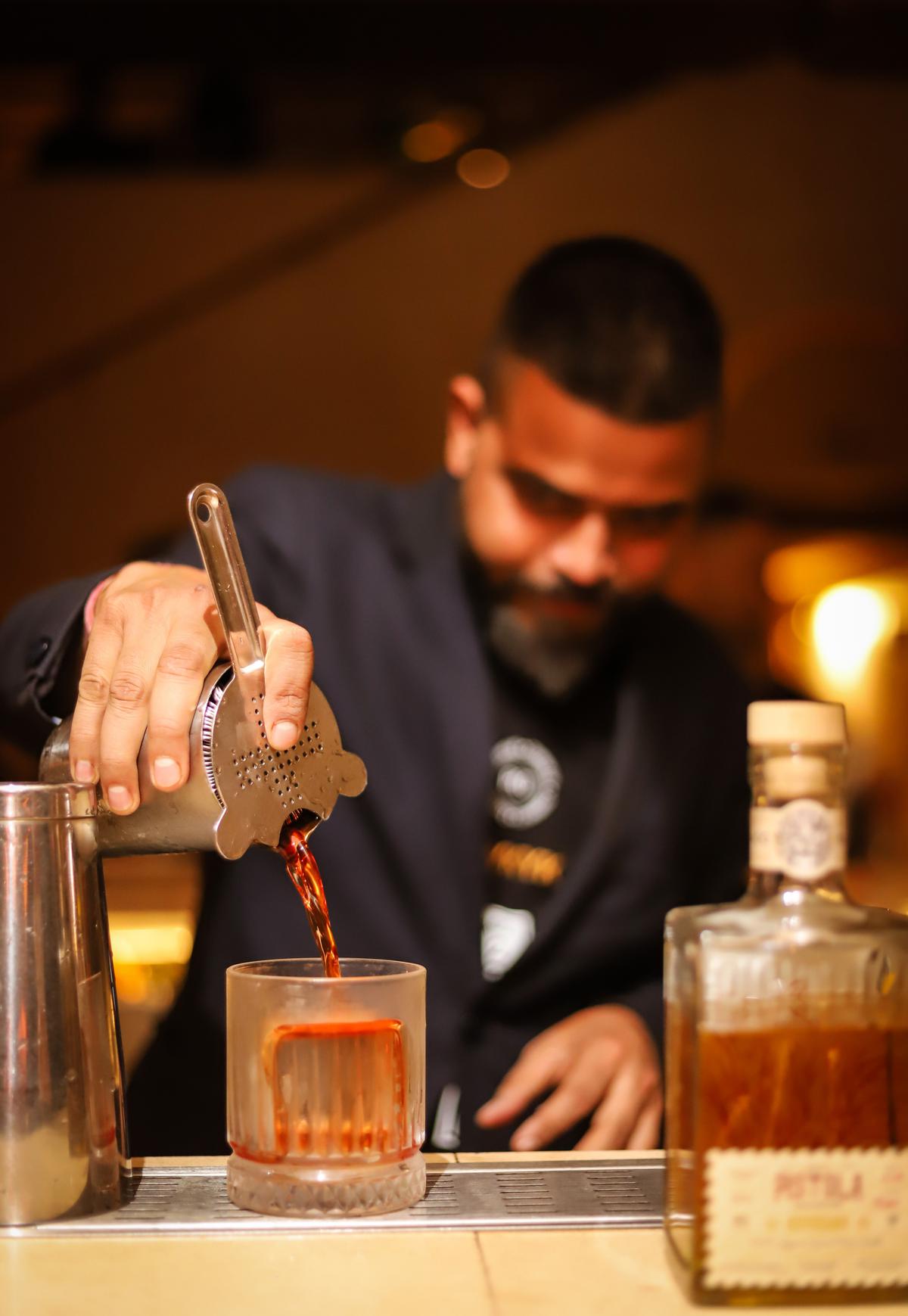 Bartender works at PCO
think local
Popularly regarded as one of the best bars in the country, Sidecar, New Delhi, boasts of a seasonal menu that stars local ingredients. The bar also works with local communities to create fashion coasters from textile waste, and creates drinks such as the Mehrauli, which uses zero-waste kombucha made from citrus peels.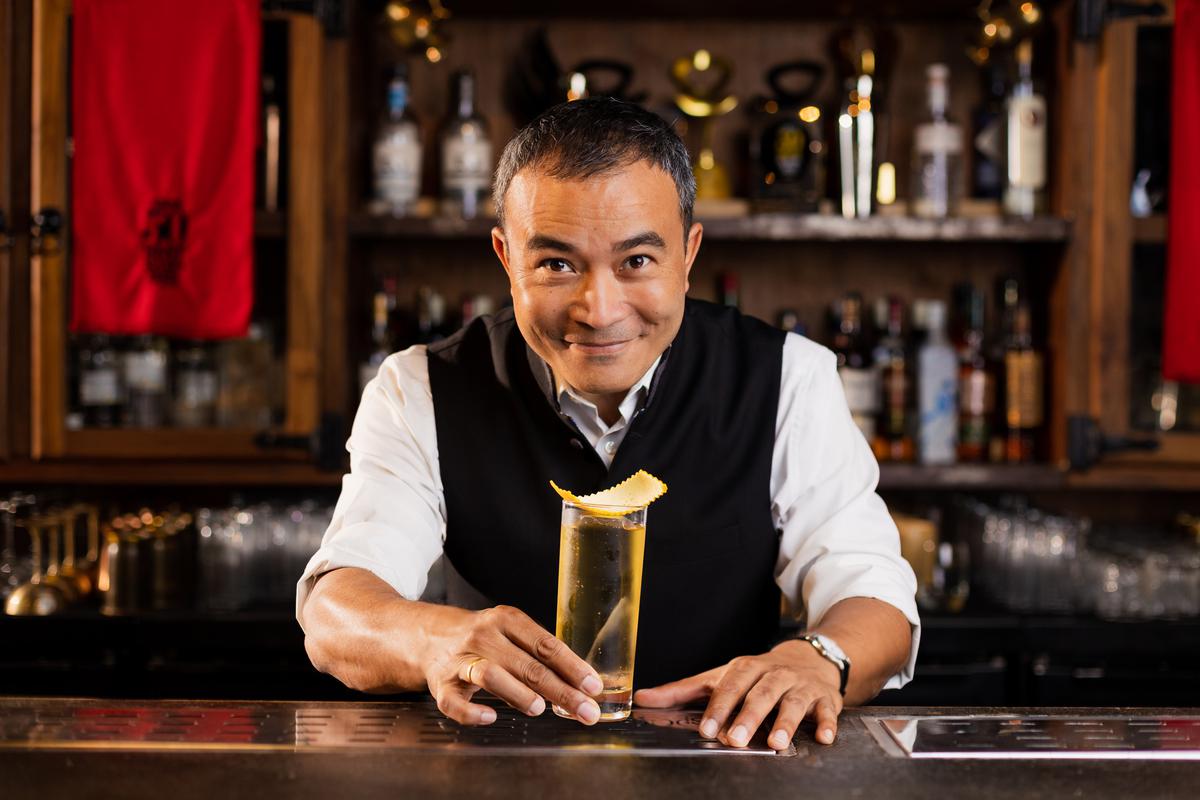 Yangdup Lama of Sidecar
Sidecar co-founder Yangdup Lama explains, "We have always been a vocal advocate of showcasing local products and keeping our carbon footprint low. To that end, we focus on seasonally available produce and highlight them through our Cocktail of the Week and limited-edition menus. Our sister farm, Land, helps us get the freshest fruits, vegetables and microgreens, so you can have local kaffir lime in your cocktails instead of yuzu or beetroot in our winter warmer drinks. Our bar and kitchen also ensure that they utilize food scraps by making infusions, bases, broths that reduce food wastage.
Mochi & Crew, Pune, has won praise for its focus on all things local, with each drink a reflection of the city, whether it's the use of a Bhakharwadi Spice condiments on drinks, or strict adherence to a reduce, reuse and recycle policy. Here, a blow torch and oven are used to re-mold the broken glass, bottles are obtained from? kabadiwalaAnd the coasters are upcycled from plastic packaging by Recharkha Ecosocial, a local brand.
Kopitas at The Four Seasons, Bengaluru reiterates its commitment to being green evidence with its 'Greener Future Menu', which is inspired by the ethos of "using every part of the plant – from the seed to the fruit". Sarath Nair, Bar Manager, Kopitas Says, "The pandemic has taught us new ways to reduce and control waste when preparing for drinks, pre-portioning, and using fresh ingredients for our artisanal cocktails sourced from local Trikaya Farms."
This is complemented by the use of locally grown coconut, coffee from Coorg and pottery and containers from Bangalore's Pottery Town. "It gives our bartenders an opportunity to engage guests in provocative storytelling. We've started using paper straws, and coconut straws, and our re-plantable coasters and seed bombs with holy basil seeds make great takeaways," says Sarath.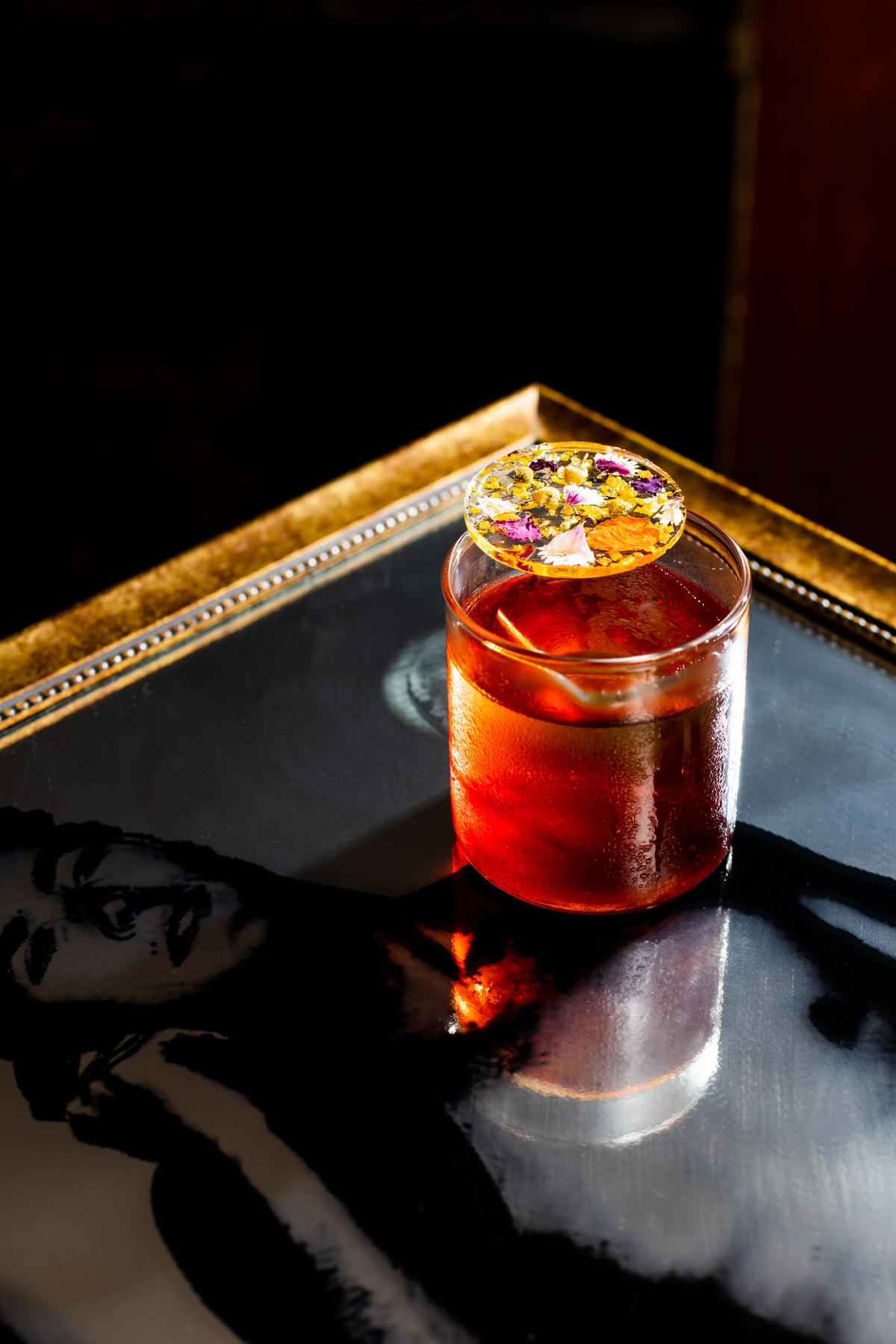 Chamomile Negroni at PCO
customer onboarding
Engaging guests in this conversation is an essential part of the process for the bartender. Kolkata-based freelance bartender Sourav Singh has learned to turn excess fruit from garnish into inventive ingredients for his cocktails, "The orange pulp left over from garnish turns into marmalade which then goes into a bourbon-based cocktail that Has become a conversation starter with many guests.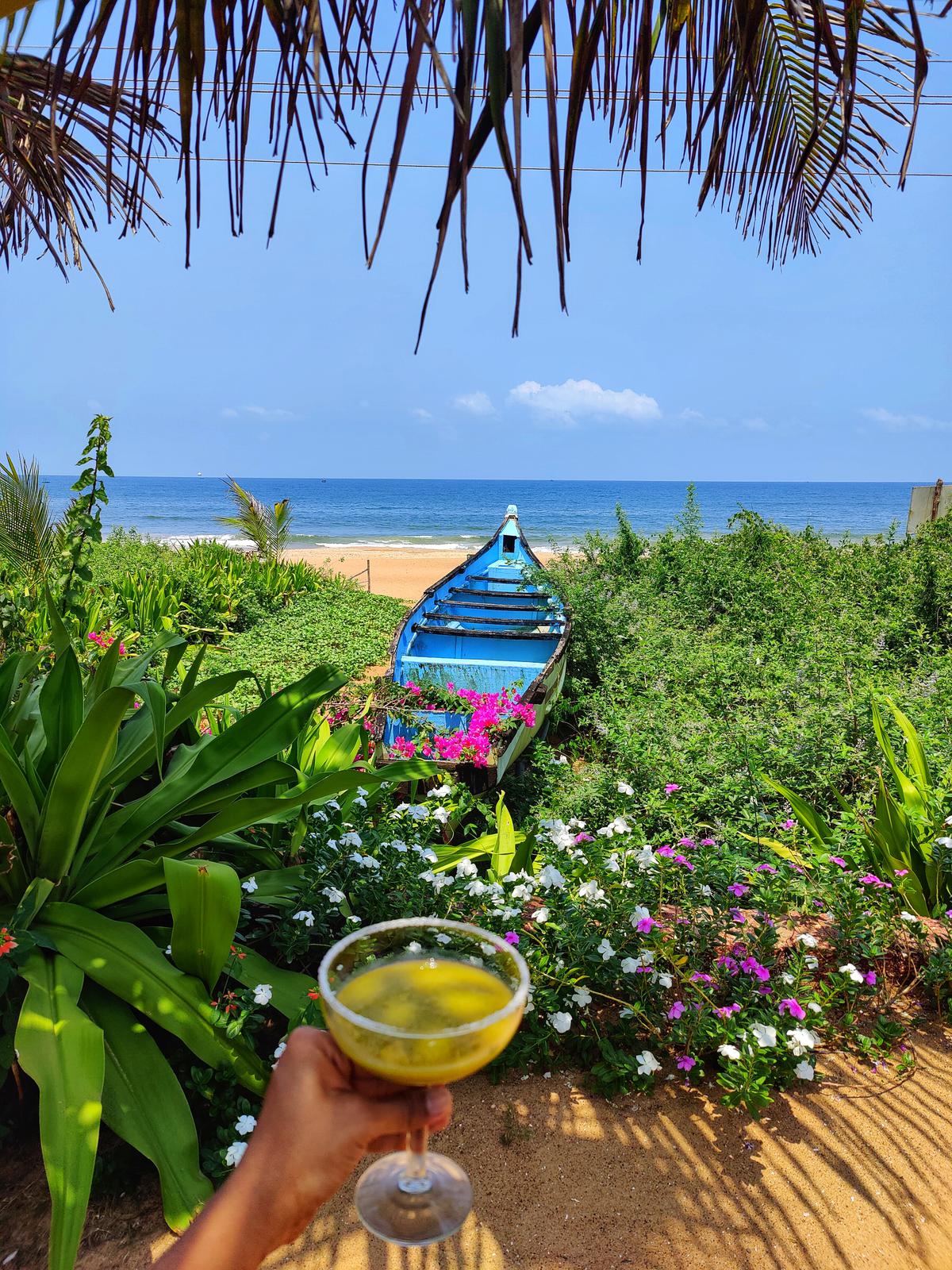 Mango and Jalapeno Margarita at Pousada by the Beach
Bars across the country at PCO, New Delhi, managed by Passcode Hospitality, are furthering the conversation, even naming drinks using green words like 'Upcycle Love'. Vikas Kumar, bar manager at PCO, says, "We make a rose petal distillate for this drink from leftover rose petals, and for our Chamomile Negroni, we infuse the gin with the flowers, and then garnish in an isomalt." The same chamomile flowers are used for sugar discs.
This philosophy is carried forward in another bar managed by Passcode Hospitality, Saaz On The Beach, Goa. Bar manager Prateek Gusain says the tropical state offers a cornucopia of local ingredients. "When creating our menu, we use limited fruit, but research new techniques to maximize what is seasonal and sustainable." 'Under the Palms' is an ode to everything local with cashew feni, a house-made Goan liqueur, a kokum spice cordial, and lime juice from Goa. Leftover kokum and Goan lemon zest are finely chopped and cooked with sugar to make kokum marmalade.
"One of our garnishes, the 'Leftover Crown,' is made with grapefruit zest and fennel seeds, dehydrated into discs," says Pratik, "and for the 'All Clear Now,' the white spirit is mixed with mint stalks and orange The husks are mixed with soda, which has a curious backstory. We make stock water from mint stalks and orange rinds, boil it, cool it and then use a Mr Butlers soda maker to carbonate it .
ice Ice Baby
While reusing scraps from the kitchen is one way to reduce one's carbon footprint, ice is another huge resource that often goes down the drain, but can be salvaged and reused. Prateek elaborates, "The ice left after melting is collected in a pan. We remove any impurities, boil it, and then cool it to make ice." At Cobbler & Crew, "many small ice cans up to a quarter to reduce the wastage brought on by bulky ice machines." are filled," says Bhavya.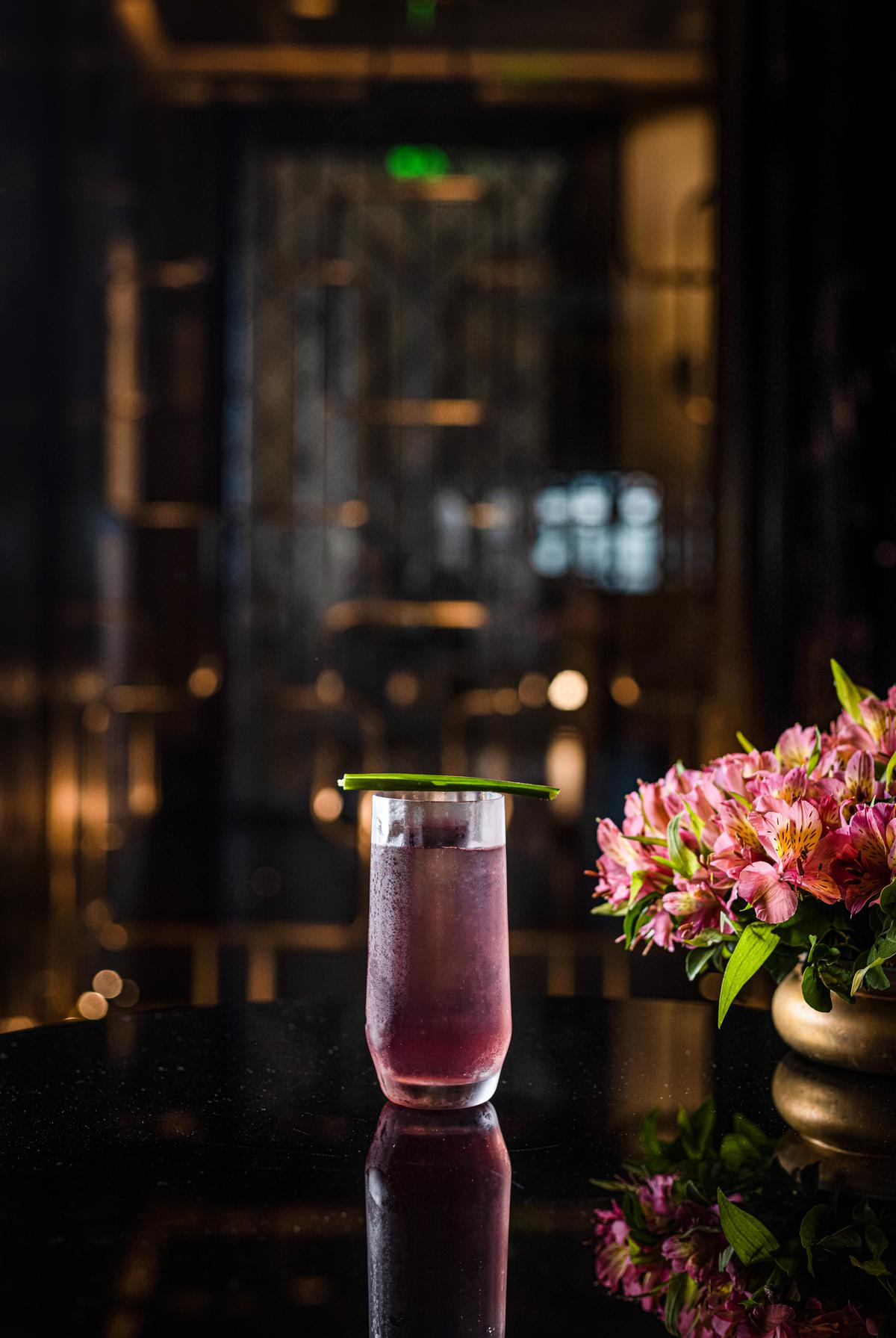 A cocktail inspired by flowers at Copitas
While the industry seeks to create a leaner and greener bar menu, local and seasonal ingredients emerge as the biggest category to drive the story. Ankush Gamre, bar manager, Masque and The Living Room, Mumbai, concluded, "Seasonal produce naturally optimizes flavours, while leftovers are often pickled, fermented or preserved for future use – both ideas is to maximize flavor and minimize waste. ,
Trimmings are transformed into fresh components, whether syrup, juice, stock, powder or salt, from prep stations in the bar and kitchen; Many of these become either ingredients or garnishes in drinks. Which, as it turns out, is a win-win situation, as it also results in the discovery of powerful new flavours, from grape rind to bitter gourd skin.